Welcome back to What I'm Hearing+, my new weekly column focused on the streaming industry and the analytics behind it all. If this email was forwarded to you, click here to subscribe or reach out to fritz@puck.news for group memberships. Our team can craft packages that will upgrade your business intelligence and make your whole enterprise smarter.
Discussed in this issue: David Zaslav, Owen Dennis, Mike Flanagan, 200 vanished episodes of Sesame Street, and the future of HBO Max under Gunnar Wiedenfels's P&L scalpel.
But first…
—House of the Dragon's record: With 9.99 million self-reported viewers across cable and HBO Max in the U.S., House of the Dragon appears to have delivered the most-watched HBO premiere of the year. (About 3.5 million of those views occurred on streaming devices, according to Samba TV.) We'll see how viewership tracks over the season, but the Thrones prequel numbers are a useful reminder that younger audiences are still seeking event television—and scrupulously avoiding spoilers—even in this asynchronous, always on-demand streaming era.

—Batman chaos in the DCU: I was surprised to learn that J.J. Abrams's Batman: Caped Crusader animated series is no longer moving forward at HBO Max, given the big names involved: it's executive produced by The Batman director Matt Reeves and Winter Soldier creator Ed Brubaker, and hails from the team who made the critically acclaimed Batman: The Animated Series with Mark Hamill. Caped Crusader is still in development and will exist somewhere (it would be a great get for Amazon or Apple), but despite all the projects being hacked and slashed at HBO Max, this one stuck out. If a Batman show from Abrams and Reeves isn't safe at a time when the entire Warner Bros. Discovery team is trying to re-engage the DC audience, I don't know what is.

—Neil Gaiman wants your streams: Early numbers suggest that The Sandman is a hit for Netflix, with 197 million hours streamed over its first two weeks. It's the top English language series globally, helped by strong reviews. The fans are engaged, if you'll allow me to use cringe-inducing terminology. But author Neil Gaiman is tweeting that he doesn't know if Sandman will get a second season based on viewership alone, adding that it can be shopped elsewhere (it's a Warner Bros. production) if Netflix doesn't pick it up.

Netflix gauges success by its "efficiency" metric, so viewership is key, but so is the percentage of a season viewed, referral rate to other titles, new customers brought in, high-risk subscribers who didn't cancel, and so on. Netflix's internal system generates different charts and formulas that assign a "value" at the top of the page. Now, I'm 90 percent certain that Sandman will get a second season. It's expensive, and Netflix doesn't own it, but it's a good show and generates good press—two things Ted Sarandos needs right now. Still, uncertainty over what's a hit, and what isn't, is very real.

And with that in mind…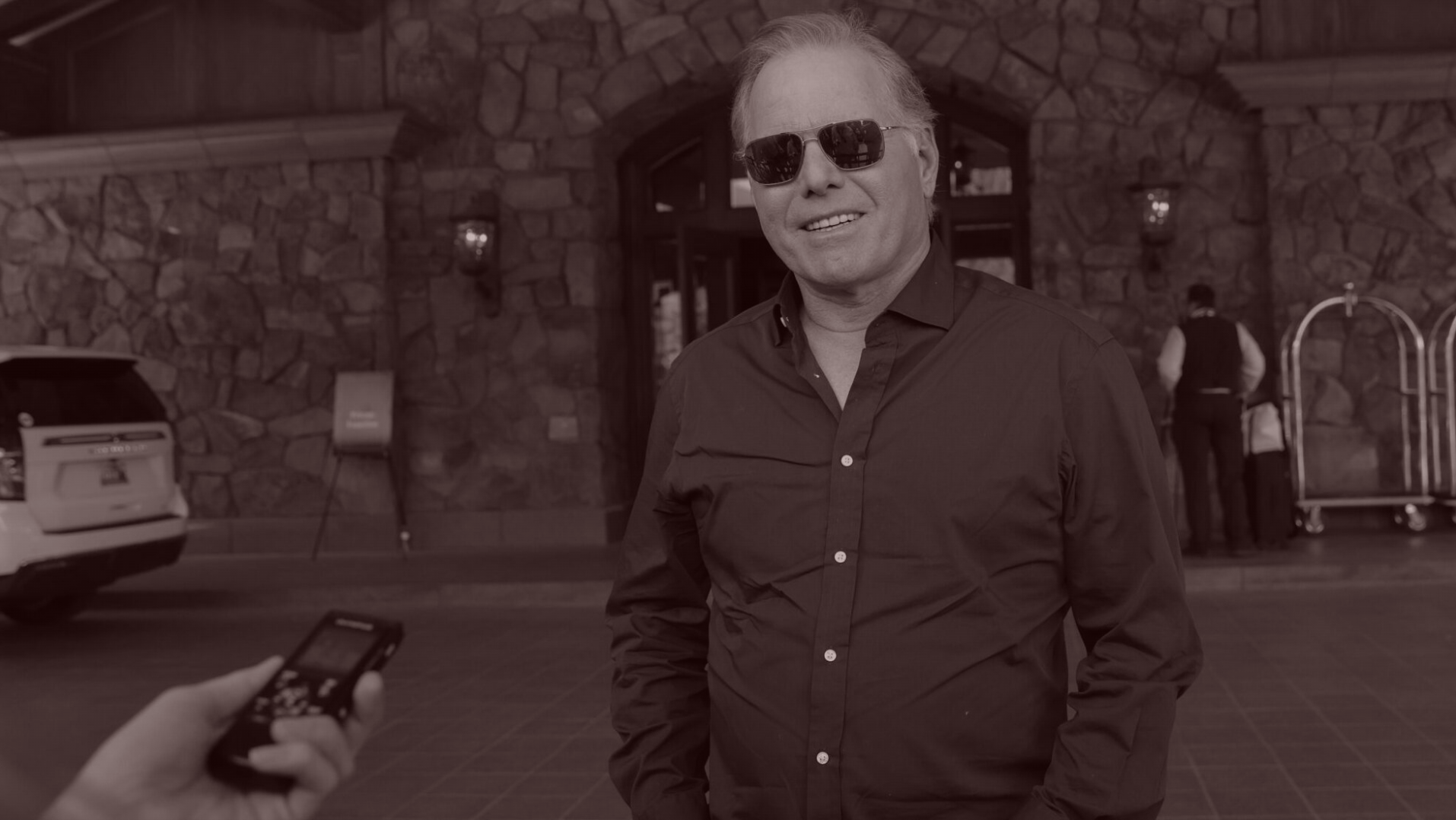 Zaslav's Disappearing Act
David Zaslav's removal of some 36 shows and movies from HBO Max may make sense to Wall Street, but it's hell for creators: There isn't enough viewership data for them to argue their projects are valuable, and they have no control over whether they get pulled.
Back in 2015, as Disney was preparing to set box office records with Star Wars: The Force Awakens, George Lucas gave a rare interview in which he argued that capitalism had effectively killed Hollywood creativity. Lucas, who launched two multi-billion dollar franchises (Star Wars and Indiana Jones), and sold his company for $4 billion, lamented that studios now mostly focused on surefire wins, noting that the "only way to do that was not to take chances; only do something that was proven"—hence all the recycling of I.P.

Proven success is a phrase that's come up a lot lately as Warner Bros. Discovery C.E.O. David Zaslav focuses on cost-cutting and debt service. Zaslav killed CNN+ (an estimated $1 billion saved) and Batgirl (a $90 million write-off), and has begun company-wide layoffs. But the penny-pinching maneuver that is most alarming to Hollywood's creative community is his removal of some 36 series from HBO Max. The vanishings include 200 episodes of Sesame Street, among other children's content, as well as beloved animated titles like Infinity Train, Close Enough, and OK K.O.! Let's Be Heroes. Twenty of the removed series are HBO Max originals, including Summer Camp Island, Aquaman: King of Atlantis, and The Not-Too-Late Show with Elmo.

These remarkable deletions reflect tens of millions of dollars in savings, according to CNBC, in residuals that WBD would otherwise owe to talent and co-production studios. Plus, these shows can likely be sold elsewhere, generating additional revenue for WBD at a time when it could use the cash. I can confirm that many of the targeted series were among the most low-performing animated and family programming on the platform, according to a knowledgeable source, and that removing them will actually save in the high tens of millions of dollars annually over the next few years. Look, Zaslav promised Wall Street $3 billion in synergies. Even Burt and Ernie are vulnerable.

But on a service with lots of low-performing content, why did Zaz select these specific titles? What was the viewership cutoff, or the decision framework, for his determination that he could save money by making them disappear? This isn't a tax write-off. Rather, it's about the cost of carrying those titles compared to the value they brought to the service.
The Infinity Train Conundrum
WBD isn't revealing direct viewership data, but much of the impacted content is animated, and few animated series are watched enough to make Nielsen's Top 10 charts. Cocomelon is the exception, thanks in part to its reach, via Netflix, into some 73 million U.S. homes. HBO Max's audience in the U.S., meanwhile, is about two-thirds the viewership of Netflix. And unlike Netflix, which has boasted that more than 60 percent of all U.S. households engage with family and children's content, we don't know what percentage of HBO Max's total subscriber base watches the genre on a consistent basis.

For what it's worth, I hear it's not a significant amount. But the only hard evidence is Warner Bros. Discovery's strategic shift away from this category. I suspect that WBD will eventually move back into kids content down the road, but amid all its financial pressures, Zaslav will presumably let his competitors outspend him in this space, at least for now. Why invest half-heartedly into an area where top competitors like Disney, Netflix, and Paramount+ (fueled by Nickelodeon) are spending rampantly when you can double down on an audience segment that's already working? Some titles, like Adventure Time and Steven Universe, perform well on HBO Max currently. But family programming as a strategy is reliant on strong performance across the board, not just a few select hits. I wonder how well the Studio Ghibli collection, for which WarnerMedia paid top dollar for U.S. rights back in 2019, is performing right now.

The challenge with relying solely on viewership data to demonstrate success, however, is that it doesn't encompass the holistic value of a title to a platform. Infinity Train, for example, generated a 0.48 Nielsen rating in its first season (about average for a TV series airing on basic cable), and slipped to a 0.36 rating by the time its second season ended (below average). It then moved from Cartoon Network to HBO Max, where viewership information disappeared. Now that they have been removed from HBO Max, all four seasons of Infinity Train have shot to the top of the Apple TV Store charts. The series also peaked at 19.4x the average demand of all series in the U.S. in April 2021, putting it in the outstanding category (2.7 percent of all series), according to Parrot Analytics, where I work. This placed it ahead of O.K. KO and many shows that HBO Max removed, but behind other animated series, like Steven Universe and Adventure Time.
This data gives us some insight into the WBD decision, but it doesn't paint a complete picture. Infinity Train was a Top 15 title—not insignificant—with enough fans to drive the show to the top of the Apple charts once Zaslav had it removed. So what was the cost-benefit calculus for axing a show? The pivot that Zaslav and WBD are implementing seems short term-minded by prioritizing his debt-related promises to Wall Street over covenants to the creative community. Zaz obviously has priorities—this whole merger was based on inheriting the debt from AT&T—but he'll have an arguably bigger price to pay if talent can't trust the company they're selling their projects to.
Do shows removed from HBO Max disappear entirely? Show creators don't really know, and neither does the public. HBO Max executives hold all the answers close to the vest. As Infinity Train creator Owen Dennis noted in a blog post about the ordeal, "a thousand phone calls, texts, and emails have been sent," but "people who you would normally talk to have been fired, moved, or quit, so no one has any idea how to get the information they need right now." While Dennis was told Infinity Train would be available to purchase through digital rental services like Amazon and iTunes, he also said he had no idea how long it might stay on those platforms. "This is the scary part about no longer using physical media," he added.

Dennis isn't the only creator who's spoken about the need for permanence (i.e., once a title is released, it's guaranteed to remain accessible years down the line) in a streaming-first industry. Mike Flanagan, who created Midnight Mass, Gerald's Game, and Hush, has called for Netflix to make physical copies available due to the ephemeral nature of streaming. The lack of transparency around viewership data means it's nearly impossible for creators to know how their show or movie is performing, making it difficult to determine whether their title is vulnerable to deletion.

This wasn't such a concern back when the streaming credo was more is good, even more is better. Now, streaming services are equally worried about the problem of overcrowding, which hurts user discovery and engagement. If engagement suffers, perceived value declines, and churn increases. The dilemma is particularly acute at Warner Bros. Discovery, which is about to merge two massive catalogs—HBO Max and Discovery+—while trying not to disrupt the average user experience. That means eliminating shows with low engagement, that are costly to carry relative to their engagement value, and which would otherwise be buried in the merger. It also means that jilted creators are left in the cold with no viewer data to argue their case.

Unfortunately, it seems unlikely that companies will support physical copies or guaranteed digital accessibility in contracts. As one top entertainment lawyer put it to me, "part of paying to own something is paying for the right to kill it." Creators may be able to negotiate guaranteed inventory on Amazon or Apple, but, the lawyer continued, media conglomerates "don't have an obligation to show [their work] to the world, as painful as that may be." Companies like Warner Bros. Discovery have no easy way to determine whether releasing a niche animated title as a DVD set will be profitable, and they're no longer so comfortable taking those risks. Even for a digital-only release on iTunes, for example, there are major costs associated with encoding and formatting content.

This is the creator's purgatory: There isn't enough viewership data provided for them to argue their shows are valuable, and they have no control about how their shows are distributed if they get pulled. But it's a new world in streaming, for media executives, talent, and creatives alike. Everything that we thought we knew derived from the experience of one company—Netflix—at a time of near total market dominance, when the only goal was more, more, more. Now everyone, including Netflix, are tapping the brakes on content spend and carefully scrutinizing the value of individual titles to their overall catalogs.

No one is more hurt by this than creators who were jolted from one side of the business to the other, losing data about their shows in the process, and trying to operate under new rules governed by a handful of companies. What creatives and fans are looking for—what the conversation about video-on-demand releases and physical copies is really about—is some form of guarantee at a time when nothing is certain except change. Unfortunately, those guarantees aren't likely coming anytime soon.
FOUR STORIES WE'RE TALKING ABOUT
Cinemapocalypse Now
Struggling cinemas are dabbling with reinvention, meme-stock nonsense, and Chapter 11.
MATTHEW BELLONI

Brangelina's Last Stand
Peter and Eriq unpack his mega-scoop about Jolie's lawsuit to pin Pitt to the wall.
PETER HAMBY & ERIQ GARDNER

$4.5B Crypto Heist
The crypto boom unleashed a tidal wave of ingenuity from Wall Street to Hollywood—and now come the lawsuits.
ERIQ GARDNER
You received this message because you signed up to receive emails from Puck

Was this email forwarded to you?

Sign up for Puck here

Interested in exploring our newsletter offerings?

Manage your preferences

Puck is published by Heat Media LLC

227 W 17th St

New York, NY 10011

For support, just reply to this e-mail

For brand partnerships, email ads@puck.news