Welcome back to The Washington Mall, your favorite twice-per-week private email about what's really going on in this town—on the Hill, in the West Wing, over cocktails at Le Dip, and on K Street, with an occasional peak into the inner workings of the D.C media establishment, too. To wit, I just learned that The New York Times is close to naming a politics reporter to cover the "right wing media" after a nearly eight month search.
Some had assumed that the position, which had been widely mocked by the right wing media, itself, was getting shelved during the succession from outgoing executive editor Dean Baquet to Joe Kahn. But I'm told that they are close to announcing their hire for a job. The job description initially called for a candidate with a "backbone to withstand aggressive blowback," with the ability "to build and maintain source relationships even in adversarial situations" and "report accurately, critically and fairly on people with extremist views."
Included in this email: Nancy Pelosi, Steny Hoyer, Gavin Newsom, Adam Laxalt, Glenn Youngkin, Anita Dunn, Susan Rice, Kari Lake, Roy Cooper, Kimberly Guilfoyle, Donald Trump, SKDK, and many many more…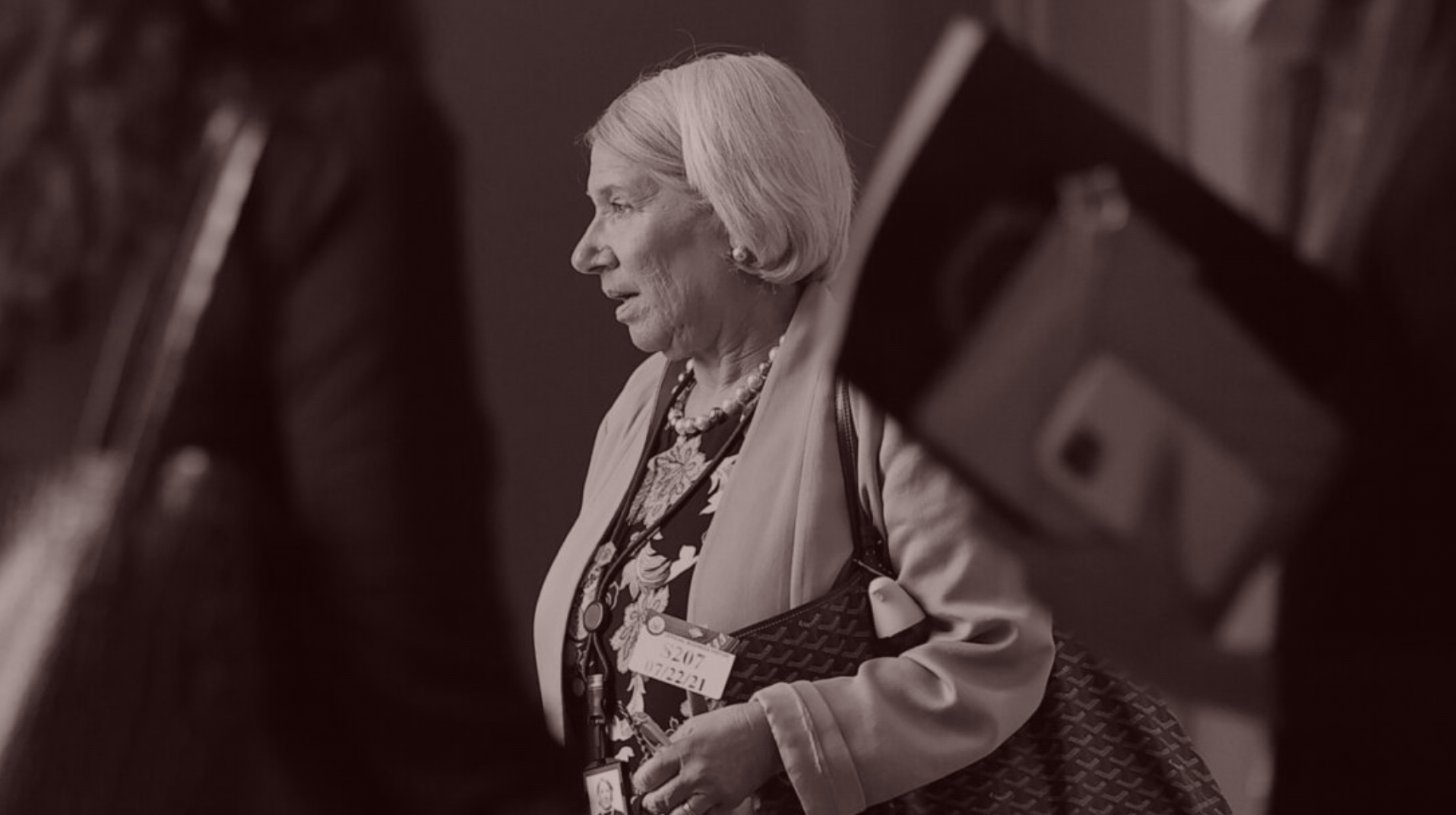 Is Anita Dunn the Next White House Chair?
New reporting on all the intrigue around town: Dunn's West Wing endgame, DeSantis's endorsement strategy, Gavin Newsom's Biden love tap, and a potential sinecure for Hoyer and Clyburn.
Ever since she returned to the White House this spring as a sort of messaging-savvy white knight, endeavoring to save the West Wing from its decaying narrative as a post-Trump bridge to sanity and respectability, many inside the building have been speculating about Anita Dunn's endgame. After all, she's one of the most connected and sophisticated operatives in town. Her firm, SKDK, runs a disproportionate number of races and counts as clients AT&T, the American Clean Power Association, Lyft, Melinda French Gates's Pivotal Ventures, Pfizer, Salesforce and Reddit, to name just a few. She was a star of the Obama White House and remains part of its highly-networked post-presidential constellation. She's married to former Obama counsel Bob Bauer, and recently disclosed that they have an investment portfolio with assets ranging in value from $16.8 million to $48.2 million, according to CNBC's estimate.

Was Dunn returning to the White House, many wondered, because she knew Joe Biden needed the help and that the connection, despite all the relevant disclosures, would inevitably be good for business after she swung the revolving door back to the private sector? Or was she gunning for a senior post, perhaps chief of staff after Ron Klain stepped down? Was it both? This is Washington, not the priesthood—people don't do things for altruistic reasons alone.

In the intervening months, Dunn has played her cards close to the vest while inarguably consolidating her power around Biden by commandeering the struggling communications operation. She has the ear of the president, and has amassed a number of allies internally. This morning, Playbook broke the news of the White House's pre-midterms messaging blitz that has Dunn's fingerprints all over it. Dunn, it would seem, has the juice to be able to do what she wants in a White House in need of her confidence and communications artistry.

Dunn's financial disclosure form, however, suggests some potential issues for a prospective chief of staff. Recusing herself from all of the topics related to clients at SKDK for the next two years, as is required by the Biden administration, could prove a logistical headache. And it might also do little to quell the sort of murky optics that Republican tacticians may be able to weaponize. A White House spokesperson said that Dunn does plan to divest those holdings, notes that she has all the proper recusals in place, and explains that her situation is no different from dozens of others who have joined Biden's White House. The official added that the recusals are in place because the administration has put a high value on ethics. But while some see the divestiture as a signal that Dunn is truly serious about positioning herself to be the next chief of staff, others are wondering whether the juice is worth the squeeze.

Instead of dealing with the headaches and scrutiny of recusal Jenga, according to people close to the White House, Dunn could instead ascend to an almost Valerie Jarrett-like role, essentially the chairwoman to the chief of staff—offering wisdom to the president, to the C.O.S., and presumably accruing her own value in advance of an inevitable return to the private sector. Proponents of this theory are whispering even louder about the feasibility of Susan Rice as Klain's eventual successor. Rice, as you'll recall, was on the shortlist to be Biden's vice president, has the ostensible temperament for the job, and, of course, she and Dunn have a familiarity from the Obama years. As I reported in June, Rice's status in Biden's orbit has risen thanks to her work cleaning up the administration's flat-footed response to the baby formula crisis. Dunn's political prowess could also be an asset to Rice, who lacks Dunn's political prowess and deep ties around town.
You know Trump's political phoenix is rising when the slights, innuendo, and gossip from the combustion engine of his political operation start popping off again. Here's the latest example: Earlier this month, Kimberly Guilfoyle was cut from the lineup at CPAC, where she was slated to be among the three women to introduce her future father-in-law. This last-minute change left many wondering if Trump was still upset about Guilfoyle's work for Eric Greitens, or if some other wound festered. Almost immediately, people speculated as to whether her status would be in doubt on the MAGA 2024 roadshow—a meaningful blow since Guilfoyle, like the other Trump aides, makes money off her affiliation with the masterbrand.

Alas, something a little more prosaic was going on. For once, Trump arrived early and wanted to go on stage immediately, which left everyone in a pinch to decide between giving the floor to Kari Lake and Tudor Dixon, who had just won their gubernatorial primaries in Arizona and Michigan, respectively, or let Guilfoyle have another "MAGA Evita" moment. Even Guilfoyle eventually agreed that it made more sense for Lake and Dixon to speak.

But Trump has been quietly annoyed with Guilfoyle over her relentless advocating for Greitens and the amount of money she herself makes. While she's currently finance chair of Save America PAC and two other groups connected to Trump, there are questions over whether she will be national finance chair of his 2024 next campaign like she was in 2020, according to two Trump advisors. "Kimberly is a fundraising juggernaut, as evidenced by the record-breaking numbers from the 2020 campaign and the various pro-Trump organizations since then," said a source close to Guilfoyle. "She is an invaluable asset to the movement."
"Second Through the Door"
On at least a superficial level, Trump's Mar-a-Lago drama appears to have taken the wind out of the sails of other Republican hopefuls, but Ron DeSantis and Glenn Youngkin are still two of the most in-demand G.O.P. politicians to rally for Republican candidates across the country. A source familiar with Tudor Dixon's gubernatorial campaign tells me that they're actively courting the two to come out to Michigan to rally for her. There's hope that Youngkin can share whatever magic he conjured in purple Virginia with his messaging on parents' rights.

Meanwhile, DeSantis has been following Trump on almost all of his endorsements, even down to his former roommate, Adam Laxalt, who is running for Senate in Nevada. A political consultant tied to both Trump and Desantis said the latter's "second through the door approach" was typical. At one point, I heard DeSantis was flirting with endorsing Arizona gubernatorial candidate Karrin Taylor Robson, whom Mike Pence picked in a regional proxy battle against Kari Lake, Trump's favorite. But DeSantis eventually backed down on that one, presumably not wanting to butt up against Trump. "Trump has taken the risk of endorsing these people, [so] their election outcome will be laid at Trump's feet," the consultant said. "DeSantis will campaign for them, so he'll get credit with the hard core base, [but] will face none of the political fallout if they lose; it's not on his scorecard." Perhaps most importantly, this person added, "It also does well in whitewashing the idea that he's up against Trump."
As Anita Dunn attempts to refurbish the White House's narrative and trumpet Biden's accomplishments, other Democrats are considering their own futures. Expect to see DeSantis instigator (and Guilfoyle ex) Gavin Newsom pop up in ads in more red states throughout the country, like the ones he's already launched in Texas and Florida, claiming that he's actually a freedom-loving cowboy, unlike their red-meat throwing governors. (It's 2022, why can't a freedom-loving cowboy also love The French Laundry?) The spots will keep Newsom in the press until Biden makes a decision about 2024.

Another new name percolating among those not waiting for Biden is Roy Cooper, the governor of North Carolina, who is the Democratic Governors Association chair and has access to a ton of national donors. He's being viewed as a sleeper candidate—a TV friendly, moderate two-term governor who has implicit credibility from winning a red state. Some say floating his name is more of a trial balloon for a potential vice presidential role on a non-Biden ticket, since he has a long way to go in terms of building name ID. Others say to wait and see how the Democrats do in North Carolina in 2022.

Of course, the biggest drama of them all is taking place on Capitol Hill. As Nancy Pelosi's impending retirement crystalizes, there are low-key discussions going on about what to do with her No. 2 (Steny Hoyer, 83) and No. 3 (Jim Clyburn, 82). Multiple sources have told me that Pelosi, who would like to orchestrate her own departure, believes that the two should set off into the retirement sunset with her, even though they don't want to. She has said that as far back as 2016, when she toyed with retirement. As I wrote last week, she believes it's sexist to make her jump first.

As the shadow campaign plays out until Pelosi makes her announcement, the Democratic caucus is split on how to deal with the issue of politely and delicately offering sinecures for the two octogenarians, who don't want to retire and have enough clout to argue that they should stay on. (Clyburn's endorsement of Biden was the tidal wave that recast the primary in 2020.) Some believe they should not be afforded the courtesy of having the next generation—e.g. Hakeem Jeffries, Katherine Clark, or Adam Schiff—step aside. Others are quietly looking for a creative, ceremonial, popemobile style option for them. Back in 2010, when Clyburn and Hoyer were both challenging each other for minority whip, the assistant leader position was created to throw Clyburn a bone. What will be created for Hoyer is still unclear. What most can agree on is that when Pelosi leaves it will be a blow-out party, thrown and hosted by her.
FOUR STORIES WE'RE TALKING ABOUT
Turmoil of the Bored Apes
A new lawsuit could influence the future of the NFT market. Oh, and there are alleged Nazis, too.
ERIQ GARDNER
You received this message because you signed up to receive emails from Puck

Was this email forwarded to you?

Sign up for Puck here

Interested in exploring our newsletter offerings?

Manage your preferences

Puck is published by Heat Media LLC

227 W 17th St

New York, NY 10011

For support, just reply to this e-mail

For brand partnerships, email ads@puck.news