Greetings from Brooklyn, and welcome back to What I'm Hearing+, my weekly complement to Matt Belloni's flagship property, focused on the streaming industry and the analytics behind it all.
In tonight's edition, a look under the hood at the Harry & Meghan ratings data, and why the show's success also highlights the limitations of Netflix's documentary streaming strategy. But first…
The removal of
Westworld
and
The Nevers
from HBO Max, alongside the abrupt cancellation of
Minx
while the show is literally in production on the second season ordered by HBO Max, has fan communities up in arms. While the latter is an infinitely
less cool
thing to do, it's the former that's causing people to scream from the rooftops that HBO is over. Well, not quite. Both HBO-owned series will be licensed out or used as content for Warner Bros. Discovery's planned free, ad-supported platform, but it does speak to concerns I have that HBO under Warner Bros. Discovery C.E.O.
David Zaslav
is less valued as a destination and seen more as a content pipe.
HBO isn't against licensing content. The company struck a deal valued at more than $300 million in 2014 to license its past series to Amazon Prime Video when HBO Go was still its main D.T.C. platform. Just because The Sopranos was on Prime Video didn't mean it was gone from the HBO platform. The goal was still to make HBO the destination through new programming and then have all previous big series available to customers as well. Those interested in watching The Sopranos via Amazon but not on HBO aren't detracting from that destination goal.
This is different. Look, Zaslav's a savvy businessman. Short-term gains help alleviate the company's financial situation. And Westworld isn't Game of Thrones or even The Sopranos. But by removing one of HBO's more notable recent titles entirely from the HBO hub, treating titles like LEGO blocks that can be taken from one structure and plugged in elsewhere, how does that affect the hub as a destination in the long run? And does that change how some creatives see HBO? It's a wider conversation, as I know people within WBD are in fact having.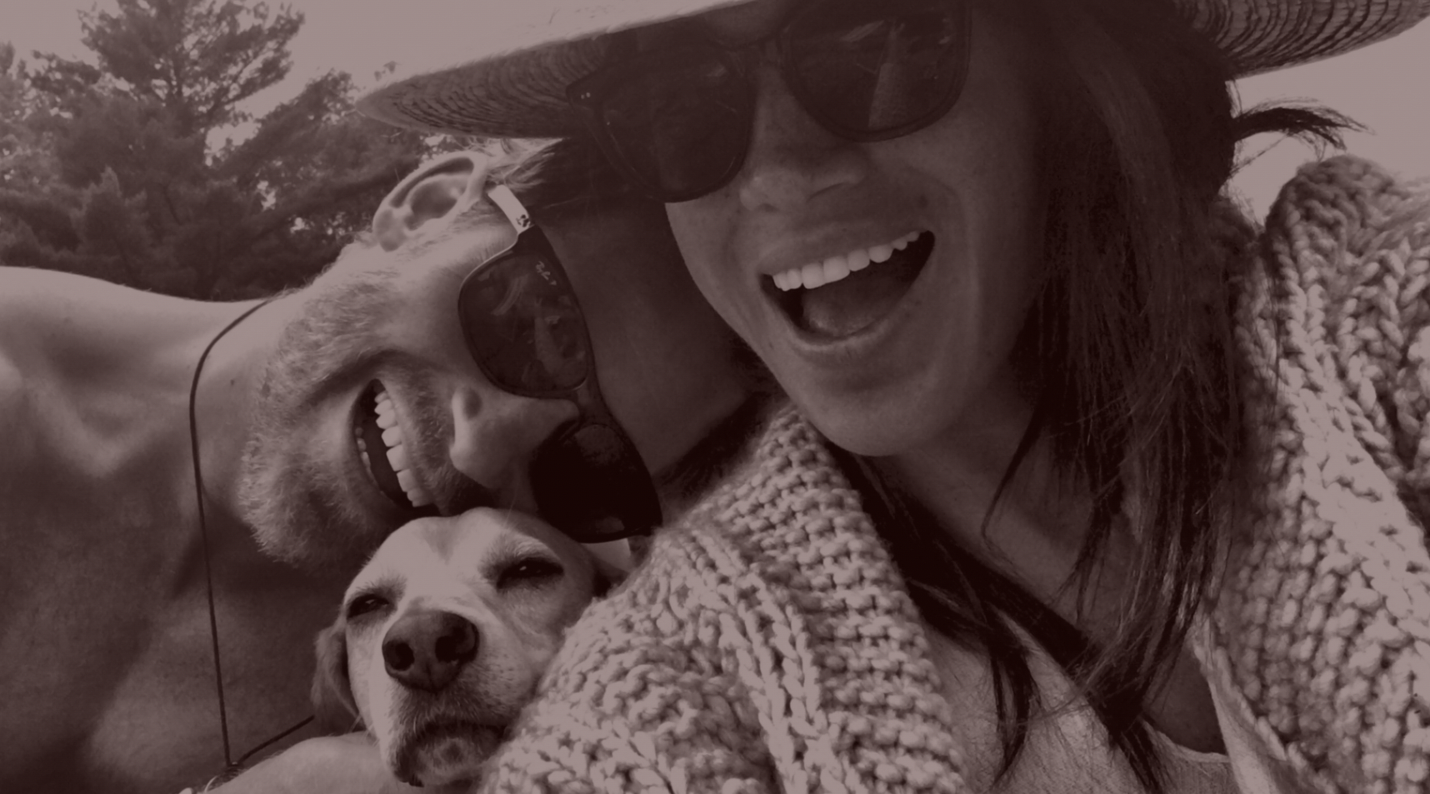 Netflix's 'Harry & Meghan' Game Plan
News and notes from inside the streaming industry: The surprising data, and strategy pivot, behind Netflix's two-part documentary series with the Duke and Duchess of Sussex, and HBO Max's triumph.
Even casual observers of Netflix's programming strategy may have noticed that the 25-year-old streaming company has been engaged in some mid-life experimentation of late. Netflix, of course, was the first to break completely from the traditional weekly episode format that had defined the TV business for generations, introducing "binge" into the entertainment lexicon. But times change, and what's old is new again in Hollywood. Under enormous pressure to hold users' attention, and prevent churn, Netflix is now testing "live" events, like
Chris Rock
's upcoming special; interactive features, like having viewers vote on
Too Hot to Handle
; and appointment-style TV moments, designed to draw in big crowds while stretching their cultural impact, as is the case with its new six-episode, two-tranche documentary series on
Prince Harry
and
Meghan Markle
.
The early ratings data suggest a strong showing for the show so far. Netflix's official numbers reveal it is the most-watched documentary premiere on the service, with 81.55 million hours globally (or about 28 million completed views) in the first four days. Then there are the regional numbers. The first episode of Harry & Meghan, Netflix's first production as part of the royal duo's nine-figure overall deal, was viewed by more than 2.5 million households in the U.K., according to the country's top TV ratings agency, although viewership for the second and third episodes dropped to 1.5 million and 800,000 households, respectively. Demand was also strong stateside: More than 2.1 million households viewed the series over its four day weekend, according to SambaTV, although it didn't note episodic breakdown. To compare, Dune saw 1.9 million U.S. household views in a four day period when it debuted on HBO Max, according to Samba.
Those numbers were fueled in part by the massive publicity surrounding the couple, whose exploits and entanglements with the royal family have driven tabloid headlines for years, and by the massive popularity of The Crown, Netflix's scripted series about Queen Elizabeth II, who passed away earlier this year. (The latest season focuses on Harry's mother, Princess Diana, who, like Markle, was also harshly scrutinized by the British press.) Global weekly sentiment toward Prince Harry was slightly more positive in the months leading up to the premiere, according to Parrot Analytics, where I work as director of strategy, while Meghan saw stronger positive peaks but also more negative sentiment. Either way, people felt strongly about the couple, which is good news for Netflix's numbers.
Demand for the series is continuing to grow following a strong day-one debut—Harry & Meghan hit the top 3 percent of most in-demand series in the U.S. in the first day of its premiere—but the bigger question is whether there's enough interest in the duke and duchess to sustain a reported nine-figure deal. Netflix, after all, is under far more financial pressure now than when it signed that multi-year agreement with the couple's Archewell Productions, in September 2020, to create everything from documentaries and docu-series to features, scripted shows, and children's programming. (Matt Belloni recently wrote about the similar issues facing Netflix's overall deal with the Obamas, which hasn't exactly panned out as some had hoped.) I've previously noted the trouble with Netflix's over-committed production partnerships, but it isn't quite apples to apples: big, celebrity overall deals in the unscripted space differ significantly from the packages conferred on notable drama showrunners.
Since 2020, the documentary genre has flourished in terms of both overall demand and consumption. Sure, there were mega-hits like
Tiger King
and
The Social Dilemma
, but an increased level of investment in smaller unscripted shows, at one point necessitated by the realities of scripted production during Covid, has led streaming platforms to double down on this less-expensive, higher-reward programming. Sports, true crime, and social documentaries in particular have seen consistent growth in market share over the past two years, and Netflix itself is responsible for creating or exclusively carrying 25 percent of the most in-demand true crime documentaries globally, says Parrot.
Viewed in this light, Harry & Meghan sits at the heart of Netflix's gameplan: create the most globally-appealing documentaries possible, and keep strong competition out of the hands of competitors. Remember, the couple's first major interview after leaving the royal family netted an impressive 17 million viewers for Oprah's live special on CBS, and also helped bring in a swath of people to Paramount+ who could stream the interview live (on-demand video for the interview was not made available, however, due to rights issues). Meanwhile, Netflix secured The Last Dance, co-produced with ESPN, and Apple TV+ snapped up popular documentaries focused on music superstars Selena Gomez and Billie Eilish. So there's strong audience interest for social docs at a time when there's more competition than ever and fewer global powerhouse celebrities that can increase engagement and drive subscribers.
Harry & Meghan also fulfills Netflix's objective of getting content to travel better internationally. It's a problem every major streamer encounters, but one that Netflix is best poised to navigate because of its larger consumer base and footprint in key global territories. The Sussexes are valuable source material here. In 2021, Markle was one of the most searched celebrities globally, up 11 percent from 2020. To compare, Ariana Grande and BTS saw an increase of 6 percent and 8 percent respectively—and both of them have their own successful documentaries. Demand for both Meghan and Harry is also plentiful outside of Britain, with the next strongest demand for the series coming from India, Germany, New Zealand, and Italy.
One of the best ways to onboard new customers is by finding global entry points that already have ingrained interest. Netflix's growth in India, despite innovative product launches and heavy content investment, isn't as strong as executives would like. Local content can be powerful, of course, but so are celebrity-led documentary series that tie into buzzy headlines. That's a key differentiator for a customer choosing between a Netflix subscription and another local platform. Harry & Meghan, with its appeal to Indian audiences, is precisely the type of global fare (alongside regional programming) that Netflix needs.
It's also a smart play as Netflix endeavors to create conversations around its global content while giving customers more reasons to fire up the app. Part of that strategy consists in dividing up the episodes into two segments. By stretching out the series instead of dropping it all at once, viewers engage with the programming and platform as a whole more. Getting people to use a platform is second in difficulty only to getting people to sign up for a platform. Giving customers a reason to open weekly, as other streamers have done, helps to increase discovery potential and increase usage, which drives an increased sense of value and affinity for a product.
Then consider the overlap with the audience that Netflix already knows exists: The Crown is consistently one of its most watched series, with tens of millions of additional hours clocked following the death of the Queen. There is a robust audience that wants to know more about the couple who chose to walk away from that world, and Netflix wisely pounced. Even more important, while The Crown reaches a predominantly older audience (Gen X), Harry and Meghan are far more popular among Gen Z groups, according to multiple research firms. Being able to engage two separate demos, each with their own retention and acquisition issues, helps to generate stronger value out of one single title.
Meghan and Harry's documentary series checks all the right boxes, even it is unclear whether that interest can be sustained. Viewership trailed off for the series between the first and third episodes in the U.K., and more concerningly, there's likely only so much of the same story to which mass audiences will want to tune in. Netflix's overall deals are predicated on keeping strong opportunities out of competitors' hands and finding global talent that can reach far corners of the earth. Can the next project out of Archewell tick those same boxes if Harry and Meghan themselves aren't featured at all? It's been a hard push for the Obamas to find mainstream hits outside of early documentary fare—who's to say it's going to be any easier for the Sussexes?
A MESSAGE FROM OUR SPONSOR
Movies are dreams that you never forget." A deeply personal portrait of 20th Century American childhood, Steven Spielberg's The Fabelmans is a coming-of-age story about a young man's discovery of a shattering family secret and an exploration of the power of movies to help us see the truth about each other and ourselves. The Fabelmans is nominated for five Golden Globe Awards including Best Motion Picture – Drama. The American Film Institute and the National Board of Review have both named it one of the year's best films. And Time Magazine has selected The Fabelmans as the best film of 2022. Now playing in theaters nationwide.

Notes on HBO Max's Big Small Churn
By the third quarter of 2022, only one major streaming platform saw a significant
decrease
in churn compared to the year prior: HBO Max. The churn rate of Warner Bros. Discovery's crown jewel platform dropped from nine percent to six percent. Almost every other major streamer saw an uptick in 2022 churn compared to 2021, according to research firm Antenna. Netflix, the industry leader in low churn, saw rates increase from 1 percent in January 2019 to 3.5 percent in September 2022. The company still has the lowest churn in the industry—beat only by the
combined
offering of the Disney Streaming Bundle—but it's a significant increase.
While Netflix's churn increase is easy to tie to subscriber woes, HBO Max's improved churn is more complicated to decipher. It's not like HBO Max had a massively successful 2022. The product started the year with 77 million global subscribers; as of Q3, after the merger that brought together the Warner Media assets with Discovery, HBO Max and Discovery+ had just under 95 million subscribers combined. (Discovery+ had about 24 million subscribers pre-merger at a lower price point.) Disney, meanwhile, was adding an average of 10+ million subscribers per quarter. And HBO Max wasn't the only service providing weekly in-demand content. Disney+, Hulu, Paramount+, Apple TV+, and Showtime, among others, were too. So why was churn down at HBO Max when the rest of the industry struggled?
HBO Max has found a way to excel beyond HBO, creating a true general entertainment platform that solves for the churn issues that HBO Now faced. It's what Netflix prided itself on for years. Think about the number of people who opened Netflix because they simply presumed there was something to watch, even if they didn't know what it was. Netflix executives, including co-C.E.O.s Ted Sarandos and Reed Hastings, have talked about leveraging seasonality less and balancing the number of "hits" per quarter to increase that activity. Unlike Disney+, which relies on a weekly series from Star Wars or Marvel to engage more mature audiences, HBO Max ensured there was plenty to offer in-between the wait for new episodes. More than any other service, HBO Max cracked the code on releasing engaging weekly series and new film debuts supported by enough new content and fan favorites to keep people engaged, discovery flowing, and perceived value high. It was the model cadence in our post-binge world.
To note: the industry average churn rate in general has increased from just under 3 percent in January 2019 to 6 percent as of September 2022, as measured by Antenna. This tracks with demand for originals series and fragmented libraries splitting between new competitors. More options equals higher cancellation rates. Those with less churn are able to maintain stronger attention, stronger brand identity, and stronger attachment built around tentpole programming moments. Notably, while Netflix, Hulu, and Disney+ all saw increased churn in 2022, they still maintained the lowest churn per individual service overall.
As former WarnerMedia C.E.O. Jason Kilar noted in a recent Wall Street Journal op-ed, maintaining the level of in-demand content across new and established I.P. requires a significant amount of capital. In the past few years, Wall Street seemed patient enough to allow media companies to deploy billions to build their streaming businesses. That patience has waned. We'll see more consolidation, and strategies shift to make every dollar in work twice as hard as every dollar out. But creating sustainable streaming offerings with sustainable revenue and sustainable debt load (notice the key word here) requires focusing on the holistic relationship between the consumer and the platform as a whole, not just a few notable pieces of programming. HBO Max is finally part of a small group of subscribers that has below average churn rates. Maintaining that position will require smart programming decisions and deciphering the complex vortex of subscriber consumption pathways. Or another mega merger.
FOUR STORIES WE'RE TALKING ABOUT
The Biden Switcheroo
Notes on Biden's inner circle musical chairs and McCarthy schadenfreude.
TARA PALMERI

Khan's Long Game
What does blocking the Microsoft deal tells us about Lina Khan's FTC?
ERIQ GARDNER

Need help? Review our FAQs page or contact us for assistance. For brand partnerships, email ads@puck.news.
Puck is published by Heat Media LLC. 227 W 17th St New York, NY 10011.