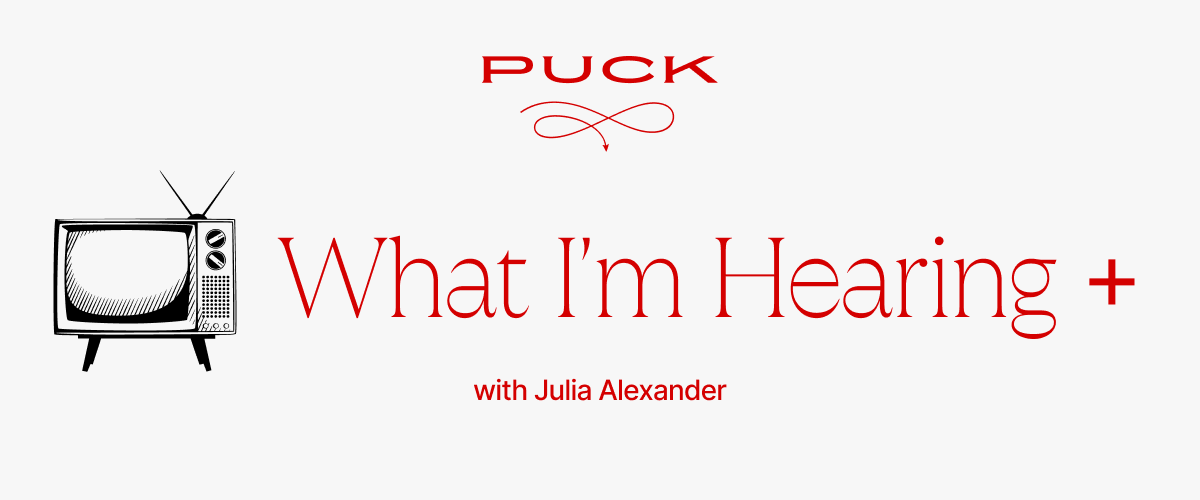 Happy Tuesday from What I'm Hearing+, my weekly column looking at the ins and outs of the streaming industry. Before jumping in today, a quick favor to ask: Puck just launched its first audience survey, with the hope of better understanding and serving readers. It takes less than 5 minutes to fill out, and comes with a chance to win free Puck merch or an Inner Circle upgrade. You can take the survey here here. Thanks in advance!
Tonight, an inside look at Comcast's streaming Catch-22. But first…
Showtime's Inevitable Demise
The collapse of Showtime was described as a "shocker" in the trade press, but it was written on the wall for a long, long time. Paramount Global C.E.O. Bob Bakish presumably watched until the projected signups, usage, and affiliate revenue for the linear network looked sufficiently bleak, and then incorporated the well-known brand into the overall streaming product. Now, one again presumes, he'll pull a Zaz—look at what's not working, what isn't likely to work in a D.T.C.-first model, and start booting programming. It's cold, but it feels inevitable when Wall Street values profitability more than growth.

"Paramount+ with Showtime," as it will be called, does feel like another nail in the coffin for the nonsensical era of pure content spend. And it truly stinks for creators trying to navigate waters that change with every earnings call. So while Showtime's death may have seemed inevitable, these moments never get less painful or frustrating. Television is a business reliant on talent and, after years of show orders being handed out like candy, we should now expect more of this consolidation. I project a rough couple of years ahead.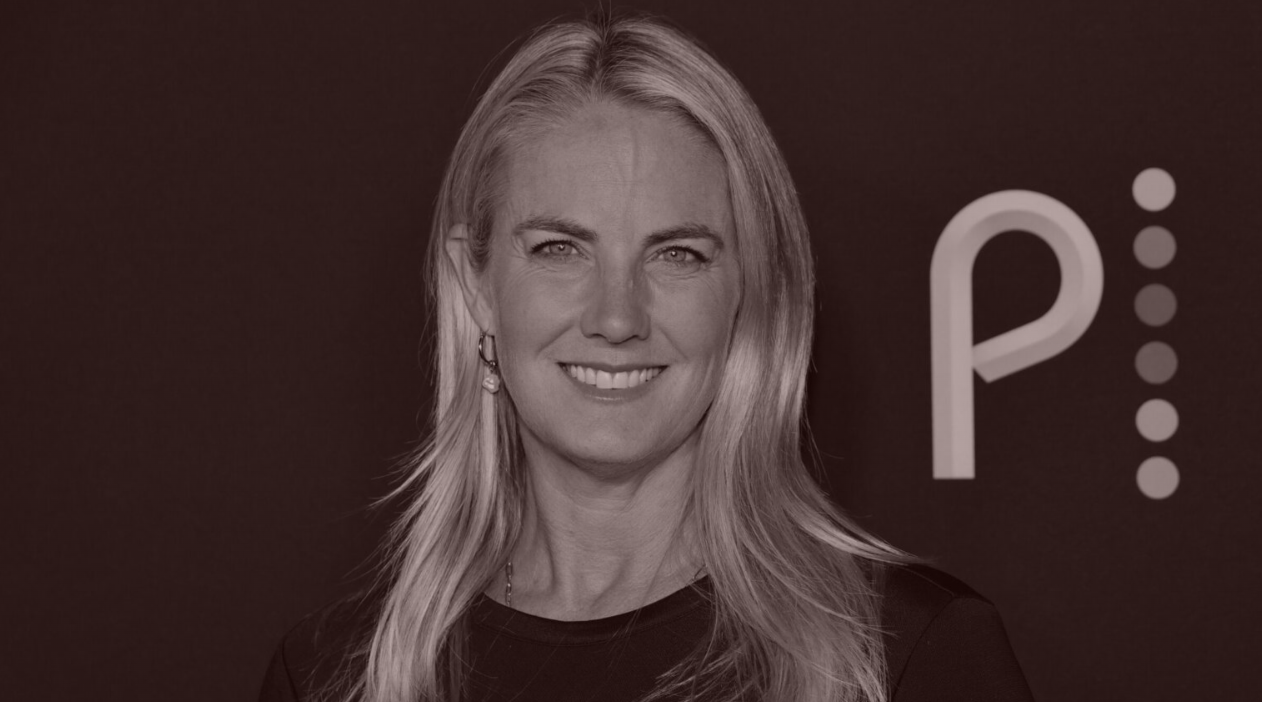 Peacock's Double-Edged Sword
Long derided as a streaming afterthought, Peacock has hit 20 million subscribers and doubled revenue. But does it have enough promise, and does NBCU have enough cash, to make it Comcast's future in the D.T.C. space?
Last year, as everyone knows, was inhospitable for the major streaming platforms: Disney lost $1.5 billion on its direct-to-consumer efforts in the last quarter alone; Netflix endured some of its worst subscriber growth ever; and Warner Bros. Discovery executives are staring down the barrel of $50 billion in debt and sizable hurdles to move from third place into second. Ironically, one of the few bright spots was the platform that had been essentially written off since its inception as a mess, with an unclear vision and tiered pricing structure (and with half of its content on Hulu and a crummy slate of its own): NBCUniversal's Peacock.

During its recent earnings call, Comcast announced that Peacock surpassed 20 million customers in 2022, adding 5 million subscribers in Q4. The company doubled its subscribers overall during a year where Netflix struggled to add 1 million in the same market. Sure, Netflix has more than 3.5x as many subs in the U.S. and Canada, at a far higher price point, but Peacock's growing numbers are encouraging. Peacock also just ended its free tier option, showing a promising sign of confidence and what should amount to good news for average revenue per user (ARPU) growth.

On some level, Peacock's momentum isn't a surprise. With next-day NBC and Bravo shows, plus first-window Universal movies, the platform now feels like it has a direction. More importantly, it has an audience that understands why they want Peacock. It's a safety net for cord cutters—the cheapest and simplest way to get a slimmed down version of cable at 15 percent of the cost of YouTube TV. The original programming is improving—Rian Johnson's Poker Face seems like it might be a legit hit—and partnerships with companies like Hallmark have caught the eye of Peacock's most important audience: men and women above 45.

Moreover, Peacock has benefitted from major sports, including Sunday Night Football, the Olympics, WWE pro wrestling, and Premier League soccer, according to data from research firm Antenna. The more sports that Peacock offered or simulcasted, the more people tuned into NBCUniversal's streamer. Just look at the World Cup, which was one of the biggest contributors to Peacock growth last quarter.

And yet therein lies Comcast's double-edged sword. In order to remain competitive, Peacock needs to scale its customer base and start producing actual profit, a goal that Comcast executives keep delaying and one that no longer has a concrete timeline. This can only really happen at the expense of the linear system and the further decline of Pay TV. While the reach of NBC is still larger than anything Peacock can hope to accomplish in the near future, and while advertisers aren't giving up on broadcast—especially as long as Dick Wolf shows and the NFL remain committed—there's a strong argument to start scaling back the general entertainment channels that may be propped up by the cable bundle but that advertisers are less interested in year after year.

Despite this, however, the profit margins on Pay TV are larger than anything streaming can really hope to achieve in the next several years, and the competitive landscape means that merely a few streaming platforms will reach the necessary scale. At the same time, the nucleus of what makes Peacock appealing—live sports—will only get more expensive as the audience (and profits) decline in Pay TV. You can see the game of "if this, then what" that executives are forced to play.

Like many giant media incumbents, NBCUniversal is playing a three-dimensional game of chicken. Can Peacock grow sufficiently before the meaningful revenue from Pay TV—the capital required to fuel its growth—dries up? It's a question that everyone in the industry is asking.
In the short term, NBCU C.E.O. Jeff Shell and Peacock leader Kelly Campbell have a lot of momentum. Demand for original series on Peacock grew 75 percent between 2021 and 2022, according to Parrot Analytics, where I work as director of strategy. (Disclaimer: I have talked to Peacock's leadership team as part of my role.) The fourth quarter also saw Peacock jump over Disney+ for total catalog demand share, a figure that represents where consumers are most likely to make their "streaming home" by accounting for demand across all titles on a platform. While Peacock was still behind most other platforms, it was only 0.1 percent below Paramount+ in Q4.

Search interest in Peacock has grown consistently over the past eight months compared to the year prior, according to Google Trends. It's also consistently higher than search interest in Paramount+, arguably Peacock's closest rival. Peacock churn rate declined by Q3 2022 compared to 2021, according to Antenna. Furthermore, Peacock finally broke through Nielsen's monthly streaming gauge, appearing alongside Netflix and YouTube, and scoring 1 percent of total TV share viewing in December. Peacock also especially overperforms with women over age 35, according to a study by The Quorum in partnership with Puck.

All of that illustrates that customers are engaging with Peacock more. Crucially, from Comcast's perspective, this interest translates into not only subscription but also advertising revenue, which is presumably why Shell recently noted that he was pleased that Peacock had picked the blended ads-and-subs model. The minutes spent streaming on Peacock increased by 145 percent year over year, according to a MoffettNathanson report, not only putting Peacock ahead of every major SVOD in the U.S., but ahead of rapidly growing FAST platforms like Tubi and The Roku Channel, too.

If Peacock is seeing the increase in minutes spent alongside offering the type of content that advertisers know audiences like, including sports, then Peacock is in a decent position to secure strong ad sales. The big brands, the P&Gs of the world, want to place a sizable portion of their marketing spend somewhere that feels safe—meaning not YouTube or Meta—and they want to be on TV. So if TV is effectively streaming, they want to go where there's significant reach, reasonable pricing, and a traditional cultural fit. Peacock looks like a nice choice. (If Netflix wants to grow its ad tier, it should lower the C.P.M. to about $30, on par with Hulu, and market it much more aggressively. But that's a story for another column…)
NBCU's managed journey from Pay TV to a hybrid model to the next iteration of streaming will ultimately come down to unit economics. And right now, Peacock is upside down. The streaming platform's losses grew to $978 million in Q4, with NBCUniversal and Peacock as a whole taking a $2.5 billion EBITDA hit in large part because of costs associated with building the streaming platform. While Shell argued this would mark the peak loss, it's still a sizable red figure. Consider that Comcast and NBCUniversal executives said only a couple of years ago that Peacock would be EBITDA breakeven in 2024, and is now projecting EBITDA losses of $3 billion in 2023.

This is doubly notable as Comcast's Pay TV cable division is undergoing its own attrition management. Comcast lost 2.03 million Pay TV customers in 2022, a notable increase in lost customers compared to 2021. The company lost 440,000 customers in Q4, which is about double what it lost in the same period in 2021. Even more concerning, Comcast only added 250,000 broadband customers in 2022, a rough departure from the 1.3 million broadband subs Comcast added in Q4 2021 alone. Now, part of this is to be expected. There was significant uptake during the pandemic and, similar to the streaming pull-forward effect, it wasn't going to last forever.

Traditionally, broadband and phone businesses have helped smooth over the secular losses in Pay TV. Now, however, a new reality is setting in for companies like Comcast: Pay TV is declining more rapidly and broadband is slowing and streaming isn't anywhere close to profitable for most companies. It becomes a race to the edge of a cliff. If Peacock is profitable and growing by the time that Pay TV falls below the profitability line NBCUniversal and Comcast partially rely on, it works out. If not, it becomes a much bigger drag on Comcast's cash flow.

After all, there's a reason that bundling, both with other video services and non-video services, works. In cable, it's not just NBCUniversal carrying the brunt of the costs. There was stability in the package. Without the package, and with higher costs to produce original content or pick up more sports leagues, it is NBCUniversal carrying the cost of being a content creator, distributor, and platform operator all at once.

Let's put this in the context of Comcast and Peacock. The company decided to end its next-day deal with Hulu, including bringing back some library content to Peacock in order to prop up its service. Streaming is a game of exclusivity and walled gardens, so you can see the logic. The move also helped generate stronger engagement and subscriber growth at Peacock in the most recent quarter, according to Shell. That's good—but the licensing revenue that Comcast sacrificed is meaningful, and there is slightly higher customer acquisition cost in training the Hulu audience to know that those shows are now on Peacock and convince them to sign up for a new platform. Conversely, Warner Bros. Discovery C.E.O. David Zaslav is leaning into moving content off HBO Max in order to pay down debt and lessen costs. The main difference here, of course, is that catalog content NBCUniversal pulled back from Hulu is valuable to customer retention. Many of the series (not all) that Zaslav booted weren't.
Peacock's future, in many ways, comes down to managing and monetizing NBCU's sports packages. By training audiences to expect more sports on their streaming platform that is charging $10 a month—Premier League soccer, NFL games, rugby matches, and golf tournaments—you're training customers to expect more for less, which isn't profitable or manageable.

Sports costs are rising across the board, not just for the NFL. Formula 1 went from $15 million for three years to $75 million. Sunday Ticket went to Google for $2 billion per year for seven years. Apple picked up MLS for $250 million a year for 10 years. The NBA wants to sell its rights for $75 billion—even if Zaslav doesn't want to cough that up anytime soon. At a time when ESPN arguably should have divested of a few sports rights to free up spending money, companies are looking to pick up more leagues to keep new customers satiated and engaged—which is impossible without incurring higher costs. If Peacock wants to be a sports streaming home, it needs sizable revenue to afford the strategy, either from higher advertising C.P.M.s or raising subscription prices, or both.

The key sport in this equation is the NFL. Football is immensely important to Peacock, and the overlap in viewers who decide to stream on Peacock versus watching on NBC likely isn't material. NBC can double dip in advertising by fulfilling its inventory for the broadcast game and supplementing with Peacock. So long as the NFL wants a large reach (the broadcasters are still providing that), and as long as the broadcasters are willing to pay (they are), it works for both sides of the equation.

The issue, again, is in audience training. If a large portion of the subscriber base is only using Peacock for sports, NBCUniversal needs more in-demand leagues to offer. If not, the churn rate after the NFL season is going to surge—especially if that audience isn't as interested in Peacock's original films and television series. And the clock is ticking: The cost of sports rights is only increasing as leagues respond to demand from the likes of Amazon and Apple, who have everything to prove and all the money to spend.

It's a catch-22. Peacock had a great year. Comcast has the cash flow to carry out the Peacock experiment for years. But the cash flow from Peacock needs to start pouring in for the bet to make sense. C.E.O. Brian Roberts will not continue to fund an underperforming service in 2027 or 2028 if there are alternatives, and if competitors are pulling stronger profits. Peacock came into the world cautiously, but if the service is to succeed, it's going to require a more aggressive strategy that inevitably further weakens the Pay TV model, collapsing some of the networks that are already being neglected by NBCU. Hopefully the big bet pays off.
FOUR STORIES WE'RE TALKING ABOUT
The King's Court
Will Gayle King accept Licht's entreaty to host a weekly CNN show?
DYLAN BYERS

Trump Campaign Blues
On the future of CPAC, Trump's soft start, debt ceiling snags, and more.
TARA PALMERI & TINA NGUYEN

Boise vs. Brady
Superlawyer David Boies opens about about his crypto legal stratagem.
ERIQ GARDNER

Inside Riseboroughgate
Should the 'To Leslie' star be disqualified from the best actress Oscar race?
MATTHEW BELLONI

Need help? Review our FAQs
page or contact
us for assistance. For brand partnerships, email ads@puck.news.
Puck is published by Heat Media LLC. 227 W 17th St New York, NY 10011.