Welcome back to What I'm Hearing+, my new weekly column on the streaming industry and the analytics behind it all. I hope you all had a wonderful long weekend and are enjoying the last few days of summer. I abandoned my Brooklyn apartment for a weekend in Connecticut, and switching out the sound of honking cars for literal crickets did wonders for my soul. I also want to correct something in last week's WIH+, which stated that Andor came out Aug. 31 on Disney+. It was supposed to, but it was moved to Sept. 21. I apologize for the error, and for getting anyone's hopes up about Andor hitting sooner than anticipated.
Mentioned in tonight's email: Davis Zaslav, Harry Styles, Richard Plepler, Chris Pine, Netflix's secret metrics, and the ultimate Sarandos vs. Bezos I.P. grudge match.
But first…
The Rings of Power vs. The Troll Armies: Amazon tried to fight an onslaught of review-bombing by delaying user ratings of its new Lord of the Rings series until after the show's first weekend. And with all the racist criticism of the show's diverse cast, it's easy to see why. The Rings of Power currently has an average critic score of 71 on MetaCritic, with an average user score of just 1.8 at the time of this writing. (The top-rated negative user review, for context, accuses the showrunners of pushing a "political agenda.")
Review-bombing is a problem that aggregation sites are struggling to fix. But Amazon is one of the few major streaming players whose platform also includes customer reviews. Hence the intervention. Contrast that with Apple TV+, which highlights Rotten Tomatoes ratings for movies on its platform, but doesn't show reviews for its own original programming at all.
Darling, please stop!: Alas, the Don't Worry Darling chaos train, having become a trending topic on just about every social media platform, continues to chug along. Now it's devolved into Zapruder-style Twitter videos and internet sleuths trying to determine whether Harry Styles spit on Chris Pine at the Venice premiere. (I mean, maybe? His rep says no.) The whole thing is exhausting, but I am interested in whether this has any material impact on the movie's box office. Google Trends search data over the past 12 months shows interest in Don't Worry, Darling has remained relatively stagnant, with the first spike coinciding with the trailer in early May. Search traffic for the film has climbed since mid-July, with a new spike in interest last week. Maybe this translates to tickets sold—a Google study in 2013 stated that search volume, franchise status, and seasonality can predict a film's revenue with an accuracy of 94 percent. Maybe it just leads to more TikToks about Harry Styles spitting.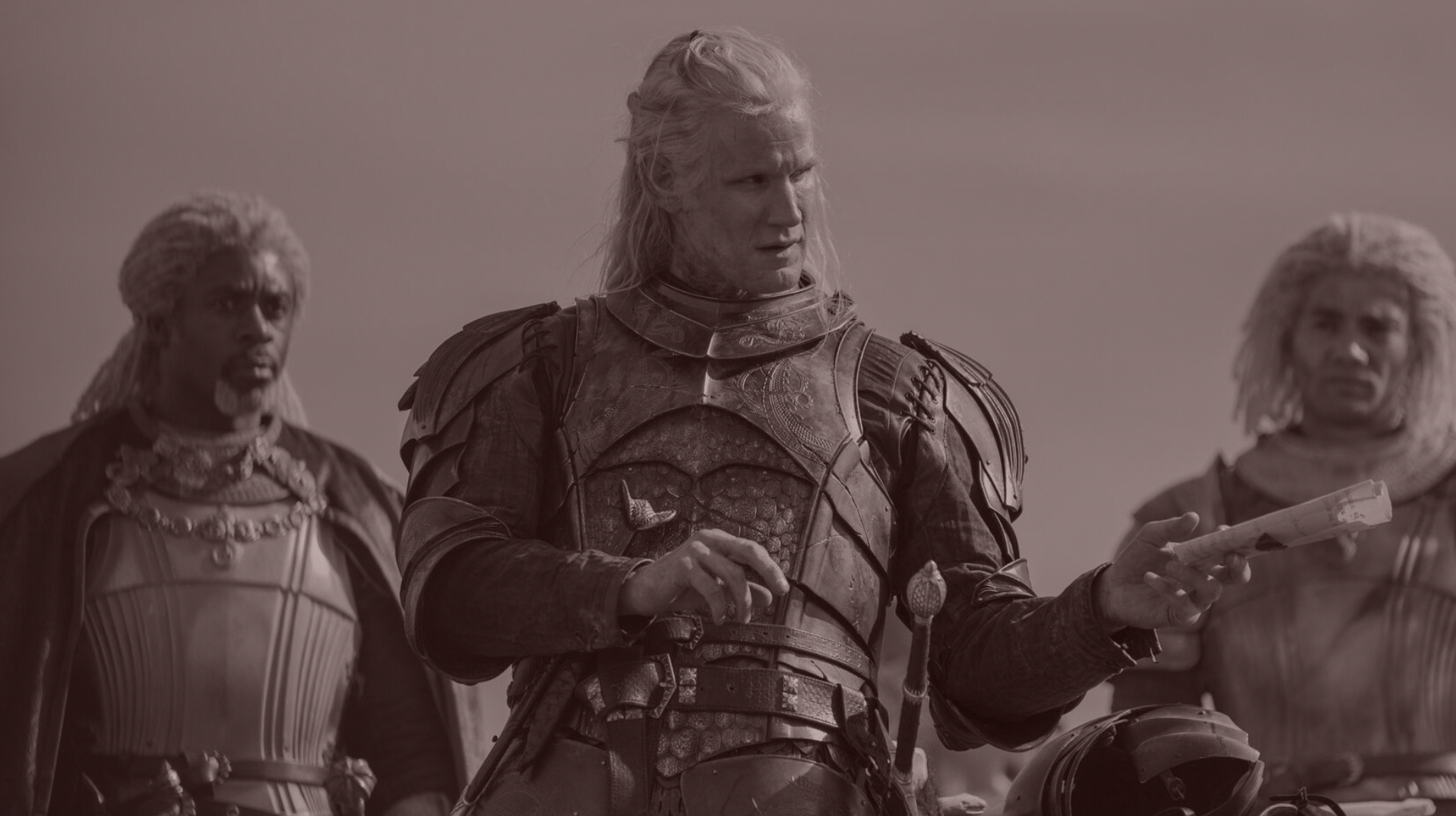 Lord of the Ratings
In media and entertainment circles, it has become irresistible to reductively compare the first-day numbers for HBO's House of the Dragon (10 million viewers!) and Amazon's The Rings of Power (25 million streams!!). But dig a little deeper and the data tells a more interesting, and complex, story.
Amazon's long-anticipated, zillion-dollars-an-episode foray into the I.P. big leagues formally commenced on Friday with the premiere of Lord of the Rings: The Rings of Power. The series, which received strong reviews and enjoyed its own veritable Prime Day-style marketing blitz (including ads on the retail site), secured 25 million viewers within its first 24 hours, according to Amazon. This also marks the first major viewership announcement Amazon has released for one of its original titles. (It's easy to see why.)

At first blush, these numbers seem pretty extraordinary. That 25 million figure represented 2.5x the number of viewers that tuned in for HBO's House of the Dragon premiere, according to HBO's own self-reported ratings boast just two weeks earlier. Streaming isn't zero sum, but the comparisons were irresistible, and incredibly favorable for Amazon: In the great game of shows, Rings of Power was all but appointed the victor.

Let's get the obvious out of the way: both shows have been major successes. Both have strong reviews, both are bringing in a healthy number of viewers, and both are dominating conversations. Netflix co-C.E.O. Ted Sarandos once spoke about the importance of Squid Game inspiring a Saturday Night Live sketch because it validated that the South Korean hit had become part of the zeitgeist. Both The Rings of Power and House of the Dragon have already etched their place in the culture in short order.

Comparing two big-budget fantasy hits is a natural impulse. But if the past few years of the streaming wars have taught us anything, I'd argue, it's that data is fungible and initial viewership reports come with a lot of asterisks. So here, I hope, is a slightly more nuanced comparison of the two shows and the value that they provide for their platforms, in particular, and the industry, in general.
Let's start by asking a simple question: what do the ratings really mean? Warner Bros. Discovery says that 9.986 million people—we'll round up to an even 10 million for Zaz—watched the premiere of House of the Dragon across HBO Max and linear HBO channels in the U.S. We also know that, as of the first quarter of 2022, there were 48.6 million HBO and HBO Max subscribers in the U.S. (We can't use the second quarter because Warner Bros. Discovery combined HBO, HBO Max, and Discovery+ subscribers in its report.) So if 10 million viewers watched the premiere episode in the U.S., that accounts for 20.6 percent of the domestic HBO customer base.

Amazon Prime Video's reporting does not stipulate anything about where those 25 million views came from in its first 24 hours. But this is Amazon, one of the world's largest companies, and it's fair to assume that viewership was amassed across the 240 countries and territories it operates in. At its last public reporting, there were more than 200 million Amazon Prime subscribers. That means about 12.5 percent of Amazon's total user base sampled The Rings of Power within 24 hours, which Amazon is counting as its premiere window. By these metrics alone, and recalling that the HBO numbers don't include global figures, House of the Dragon may have technically outperformed The Rings of Power. Getting 20.6 percent of an audience base to tune into a show during a premiere window may be a stronger leading indicator than getting 12.5 percent of a global audience to turn into a show within the first 24 hours. HBO chief Casey Bloys must be feeling pretty great right about now.

Well, maybe. The problem is that we don't know how those numbers are being measured. Netflix, for example, counts total hours watched, and reports its top titles on its own website. Prior to that, Netflix counted a view as two minutes watched, and before that, it counted 70 percent of a title watched as a view. Internally, these tiers had different names: "starters" (two minutes watched), "watchers" (70 percent watched), and "completers" (90 percent watched). Although not perfect, Netflix has ironically become one of the better platforms when it comes to public viewership numbers, and those numbers matter because people still like to know what constitutes a hit.

Netflix often cites viewership numbers for key series and films in its earnings reports. Neither Amazon nor HBO/WBD offer the same level of clarity. So it's impossible to know if they measure views as Netflix does, or through their own proprietary system. For example: part of the House of the Dragon numbers include Nielsen reporting, which may count a view differently from HBO Max's internal metrics. Amazon may count a view as anything from 10 seconds of a show watched to five minutes. For a slightly more apples to apples comparison, I can tell you that as of Sept. 4, House of the Dragon had 113x the average demand of all series globally, according to Parrot Analytics, where I work. That's an exceptional number, and puts it within a tier that 0.2 percent of series reach globally. The demand expression can translate to significant subscriber acquisition. The Rings of Power had 80.7x, placing it in the same tiered category.

Either way, this enigma makes it virtually impossible to assess the House of the Dragon vs. Rings of Power matchup, since we don't use a universally accepted method to compare each show's views from a geographic standpoint, a completion standpoint, a distribution standpoint, or, therefore, a simple success standpoint.

One interesting data point that we do know: According to WBD, following the House of Dragon's premiere, Game of Thrones viewership rose 30 percent on HBO Max, which marked the show's eighth consecutive week of growth. Game of Thrones has long been a lynchpin of HBO's streaming ambitions. In 2015, then-C.E.O. Richard Plepler launched HBO Now, the company's first standalone streaming offering, alongside the debut of Thrones's fifth season. It was a defining moment for the show, helping expand access to a younger audience and giving HBO its first foothold in the streaming wars. Plepler even got on stage at an Apple event to show off its new app.

Game of Thrones struggled, however, with retention. Sure, it helped HBO Now spike from 800,000 subscribers in December 2015 to more than 2 million by February of 2017, as reported by Vulture, but the churn was also notable. Thrones fans bailed when the season ended. HBO Max should theoretically solve this problem by offering a wider variety of shows and movies to keep subscribers engaged, and it'll be interesting to see whether sub growth that comes in this quarter stays through the next few. Giving fans a limited discount offer for a one-year subscription places the bets on less average revenue per user up front for all those additional signups in return for much longer customer retention down the line. It's cheaper to keep customers than to continue acquiring new ones. But the fact that House of the Dragon is leading to increased views for Game of Thrones suggests that further engagement is happening beyond just the new series bringing people in, and that's crucial.
Viewership Isn't the Only Metric
Viewership is, of course, a fundamental metric, but it is not the only metric of success for a company operating in an easy-to-subscribe, easy-to-cancel environment. Broadcast channels, after all, didn't have to worry as much about customer churn, so everything was based on viewership. Advertisers wanted to know where to spend their money, and networks wanted to court the best deals. Premium cable was a harder sell—hence the emphasis on HBO's stellar programming from the mid-90s on—but trying to cancel or change any part of a cable bundle became so frustrating that it was almost easier to continue paying the extra $15 or so a month.

There was never a question of The Rings of Power and House of the Dragon not performing. Amazon marketed the hell out of its show, and it's based on one of the most beloved pieces of intellectual property. House of the Dragon is the first follow up to Game of Thrones in three and a half years. But the definition of a show's success in streaming is still being defined. House of the Dragon pulls 10 million viewers and the immediate next questions are: How many of those subscribers are new? How many stick with the show through the finale? How many viewers engage with HBO Max after the first episode airs? How many are engaging with original HBO or Warner Bros. content versus licensed fare that may leave the platform soon? Is the growth target in the U.S. or global? And, naturally, how many of those subscribers will remain paying customers 30 days after Dragon ends? 60 days? 90 days?

For Amazon—an e-commerce retailer more than a studio—there is a different set of related questions. To wit: how many Rings viewers then spend time on the commerce side of the app? Does binge-watching dwarves and elves compel you to buy more dog food? Does viewership generate user data that Amazon can leverage to make better acquisition, licensing, and ad rate decisions in the future? Ongoing consumer behavior, and what happens when Rings ends, is just as crucial to how many people watched it in the first 24 hours.

The truth is that we're unlikely to learn much more from Amazon, for now. This is a company that's never broken out Prime Video subscription numbers. The only data point we've received from Amazon recently is that nearly all of its subscribers watched at least one title on Prime Video in the course of a year. One would certainly hope so! We'll get some Nielsen numbers soon, and that might help us to understand in-season viewership specifically a little more, but the true impact of the show is how it helps integrate those new subscribers or re-engages current subscribers. It's no longer just views; it hasn't been for some time. Those are the figures we are likely to never see, and those numbers are so much more interesting than how many people watched a show that was always too big to fail.
FOUR STORIES WE'RE TALKING ABOUT
Netflix's U-Turn
A conversation circling Netflix's ad-tier about-face, Zaslav's narrative heel-turn, and more.
WILLIAM D. COHAN & MATTHEW BELLONI
You received this message because you signed up to receive emails from Puck

Was this email forwarded to you?

Sign up for Puck here

Interested in exploring our newsletter offerings?

Manage your preferences

Puck is published by Heat Media LLC

227 W 17th St

New York, NY 10011

For support, just reply to this e-mail

For brand partnerships, email ads@puck.news