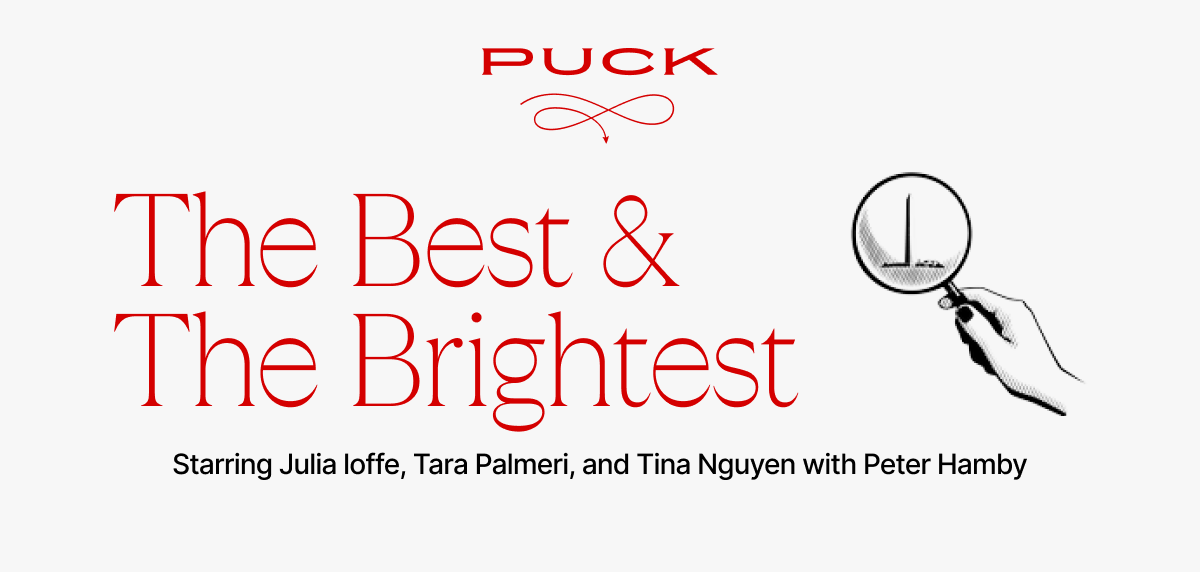 Welcome to The Best & The Brightest, coming to you a day later than usual thanks to the long weekend. But for Republicans in Washington, the weekend was almost certainly not sleepy. Mitch McConnell's latest health episode (his second "freeze up" in as many months) has accelerated conversations about his tenure, potential successors, and the true source of his unusual power. My thoughts, below. Plus a conversation with veteran Capitol Hill insider Abby Livingston about the succession timeline and what comes next.
Can't see the full story?

You're receiving the free version of The Best & The Brightest at . For full access to Puck, and to each of my colleagues, you can
subscribe here.
Congress is back in session today after the summer recess, and the biggest topic of conversation on Capitol Hill isn't the possibility of a government shutdown, the size of the next Farm Bill, or even a possible House impeachment of Joe Biden. It's the future of Mitch McConnell, and whether the longest-serving party leader in the history of the Senate can continue to...
FOUR STORIES WE'RE TALKING ABOUT
Summer Strike Finale
Fran's whereabouts, the studios' strategy, and more.
MATTHEW BELLONI & JONATHAN HANDEL

Need help? Review our FAQs
page or contact
us for assistance. For brand partnerships, email ads@puck.news.
You received this email because you signed up to receive emails from Puck, or as part of your Puck account associated with . To stop receiving this newsletter and/or manage all your email preferences, click here.
Puck is published by Heat Media LLC. 227 W 17th St New York, NY 10011.