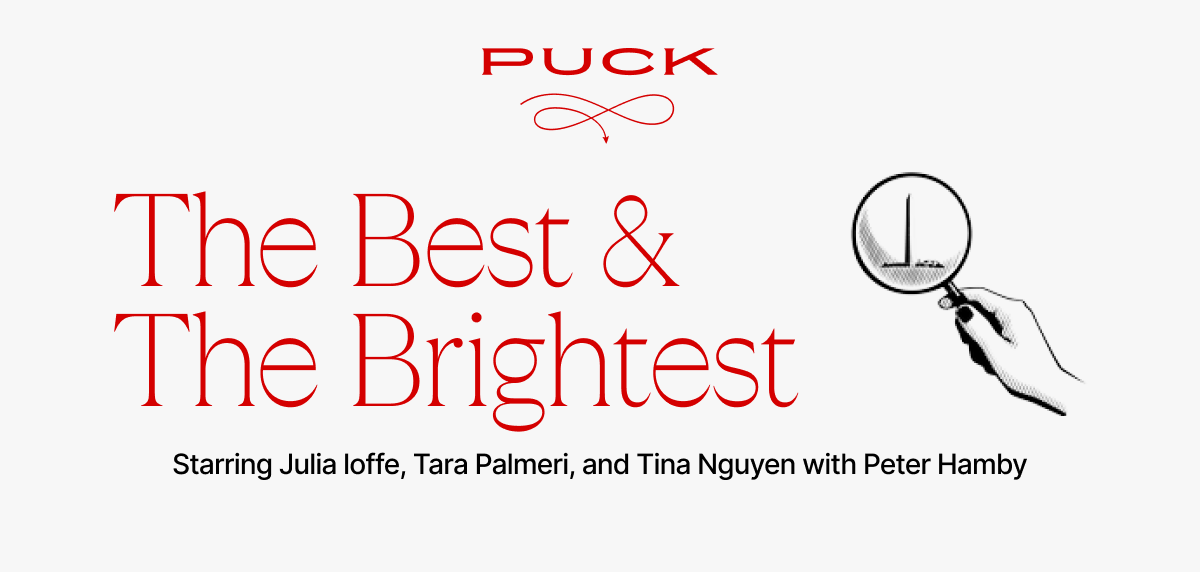 Welcome back to The Best & The Brightest! I'm Tara Palmeri. Tonight, on the eve of my birthday, we'll be covering all things related to D.C.'s gerontocracy. (Bleak, I know.) I'll also explain why the Republican establishment's desire to consolidate support around one non-Trump candidate before Iowa is all but a fantasy. It's the subject of a fascinating discussion I had with Matt Mowers on the latest episode of my new pod, Somebody's Gotta Win. Please subscribe and share with your friends!
But first, Abby Livingston's report on the Capitol Hill chattering classes…
Dancing with Hough & Cicilline Dreams
Utah 2nd Special: Two consequential House special election primaries are set for September 5th, and will take place just before the lower chamber returns from recess. Candidates vying for seats in...
Can't see the full story?

You're receiving the free version of The Best & The Brightest at . For full access to Puck, and to each of my colleagues, you can
subscribe here.
Age is always on the mind in Washington—a town that likes to remind us that each election is the most consequential in a generation, and that still genuflects upon the Kennedy-Nixon debate, the Lloyd Bentsen quip to Quayle, the Reagan retort about Mondale's youth and inexperience, etcetera. But age is really on the town's mind at the moment, as the country...
FOUR STORIES WE'RE TALKING ABOUT
Vivek & Bake
How Ramaswamy disrupted the G.O.P. primary.
TINA NGUYEN

Need help? Review our FAQs
page or contact
us for assistance. For brand partnerships, email ads@puck.news.
You received this email because you signed up to receive emails from Puck, or as part of your Puck account associated with . To stop receiving this newsletter and/or manage all your email preferences, click here.
Puck is published by Heat Media LLC. 227 W 17th St New York, NY 10011.