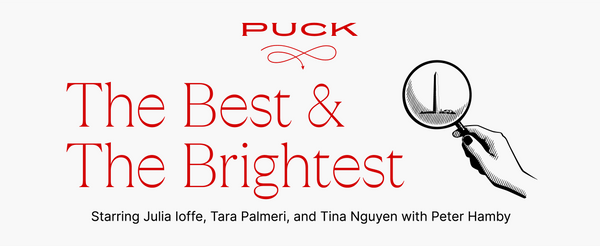 Hello, and welcome back to The Best & The Brightest, your daily political newsletter from the wildlands of Washington, D.C. brought to you by the ladies of Puck—Tara Palmeri, Tina Nguyen, and yours truly—with the occasional cameo from our very own Peter Hamby. (Peter also hosts our amazing podcast The Powers That Be.)
Can't see the full story? You're receiving the free version of The Best & The Brightest at . For full access to Puck, and to each of my colleagues, you can subscribe here.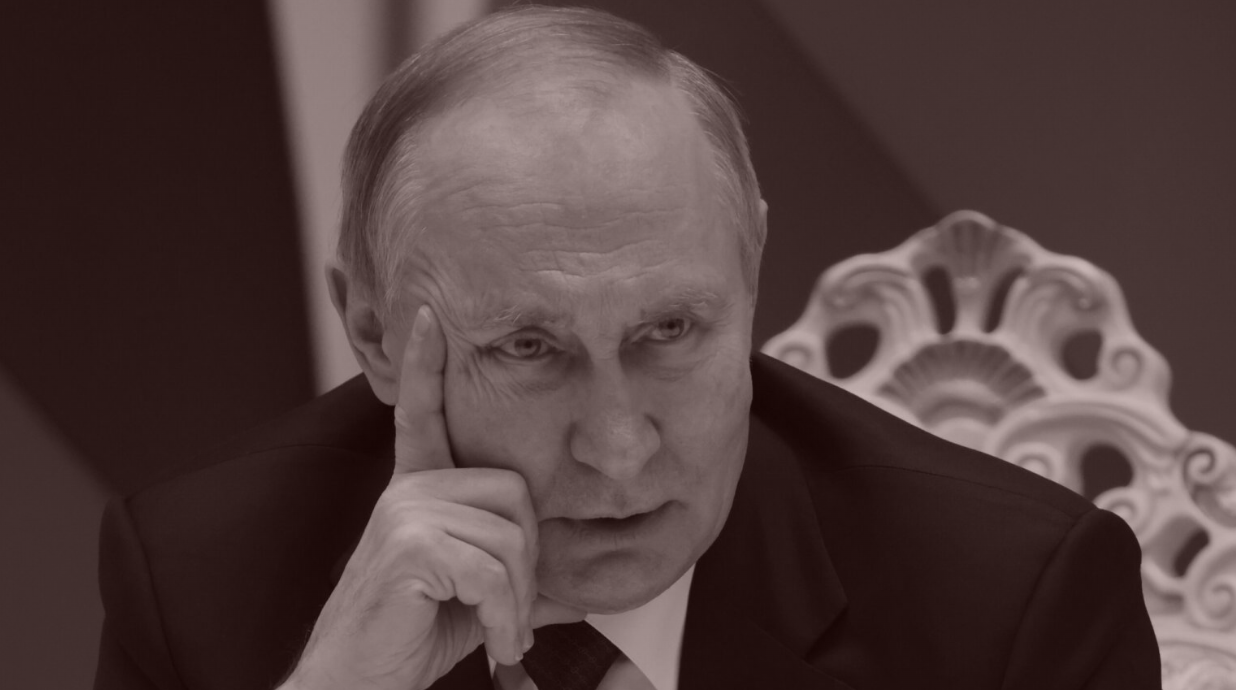 The Putin Poison Pill
As the war in Ukraine grinds on, pressure is building on all sides for the Biden administration to begin negotiations with the Russians, if only to prove what everyone inside the White House, State Department, and Pentagon already knows: the Russians have absolutely zero interest in negotiating.
There comes a moment that can pierce even the muddy, bloody monotony of 21st century trench warfare and capture what nearly a year of war has meant for the Ukrainian people. On Saturday, a Russian cruise missile landed on a residential highrise in the southeastern Ukrainian city of Dnipro. The missile took out an entire nine-story entryway of the building, on the Victory Embankment, leaving a giant hole in the middle and killing—as of this writing—at least 45 people, one of the deadliest attacks on Ukrainian civilians in this horrific war.

The stories that came out of that building were like something off of a grotesque New Yorker cover, or a modern Bosch painting. On one floor there was a 24-year-old woman, who had somehow survived in her bedroom on a middle floor, while her parents and cat disappeared with their...
FOUR STORIES WE'RE TALKING ABOUT
Bejaria's World Tour
The New Yorker's Rachel Syme joins Matt to discuss her latest profile of the Netflix executive.
MATTHEW BELLONI

McMahon's Legal Stunner
Could a long-shot shareholder suit unwind his bid to reclaim the WWE chairmanship?
ERIQ GARDNER

Feeling the Vern
What does Vern Buchanan's uncharacteristic explosion reveal about Speaker McCarthy?
TARA PALMERI

Feinstein Succession Dish
A conversation around the Feinstein question, D.N.C. convention 'Survivor,' and more.
TARA PALMERI & PETER HAMBY

Need help? Review our FAQs page or contact us for assistance. For brand partnerships, email ads@puck.news.
Puck is published by Heat Media LLC. 227 W 17th St New York, NY 10011.