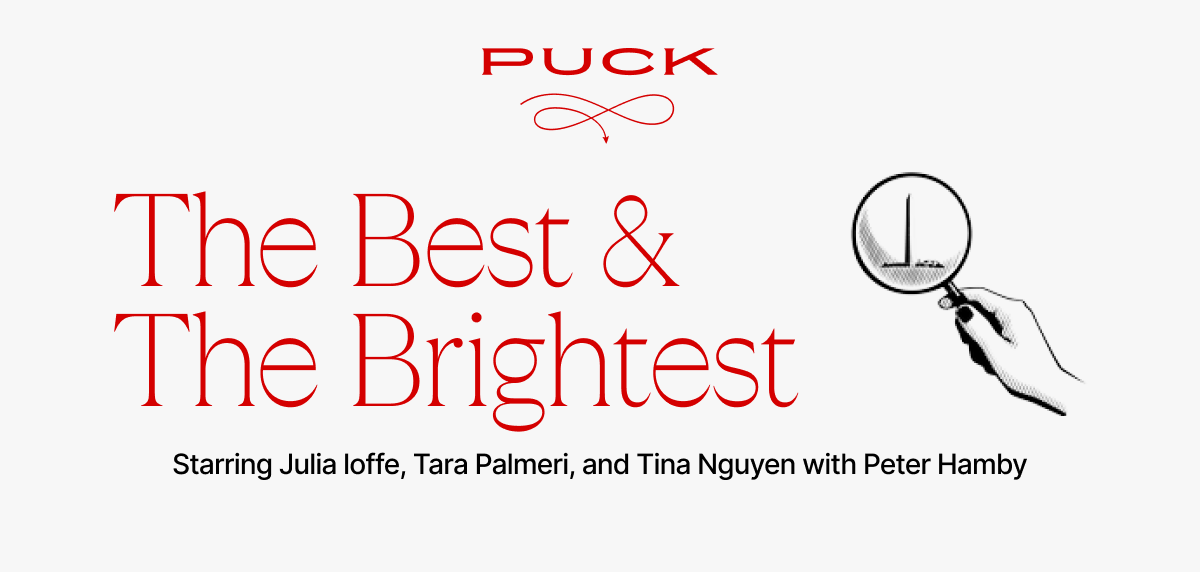 Hello, and welcome back to The Best & The Brightest, your daily politics letter from Puck—and your regular Tuesday installment of foreign policy and national security from me.
Before we get started, I wanted to let you know that, starting next week, I'll be on book leave for all of June. After getting derailed by the full-scale invasion of Ukraine, I'll be (finally) finishing up Motherland and forking over a complete draft to my publisher. Until then, please enjoy the work of my talented colleagues. I hope—I know—that you'll use this opportunity to discover topics and writers you didn't know you needed that will help you better understand the machinations of #thistown. I'm sure you'll enjoy it!
Can't see the full story?

You're receiving the free version of The Best & The Brightest at . For full access to Puck, and to each of my colleagues, you can
subscribe here.
Last week, I attended two conferences. The first was the Brussels Forum, organized by the German Marshall Fund, on the future of Ukraine. The second, organized by the Lithuanian Foreign Ministry, focused on what will happen to Russia. It was a week spent imagining a long-term forecast for both countries at a time when even the present is hard to fathom.

The questions are myriad. How, for example, do you rebuild a country while it is being actively destroyed by a foreign army? How do you understand the future of a country that has...
FOUR STORIES WE'RE TALKING ABOUT
A Yellowstone Mystery
Notes on an $80M lawsuit surrounding TV's No. 1 series.
MATTHEW BELLONI & ERIQ GARDNER

Bezos at Sea
A conversation encircling the latest mediaworld plot lines.
DYLAN BYERS

Iger's Vulcan Chess
Notes from the Maidstone crowd and Burning Tree delegation.
WILLIAM D. COHAN

Need help? Review our FAQs
page or contact
us for assistance. For brand partnerships, email ads@puck.news.
Puck is published by Heat Media LLC. 227 W 17th St New York, NY 10011.