Happy Wednesday. Welcome back to Dry Powder.
On Wall Street, real friends, not "investment banking friends," are hard to come by. Which is why when my real friend Tom Lister recently announced his retirement from Permira, following a long and highly successful career, I was more than happy to throw on a suit and tie, for the first time this summer, to celebrate his career at the Rainbow Room, atop 30 Rockefeller Center. The occasion has also given me the opportunity to reflect on some of my favorite moments from our time on Wall Street together. I hope you enjoy.
Bill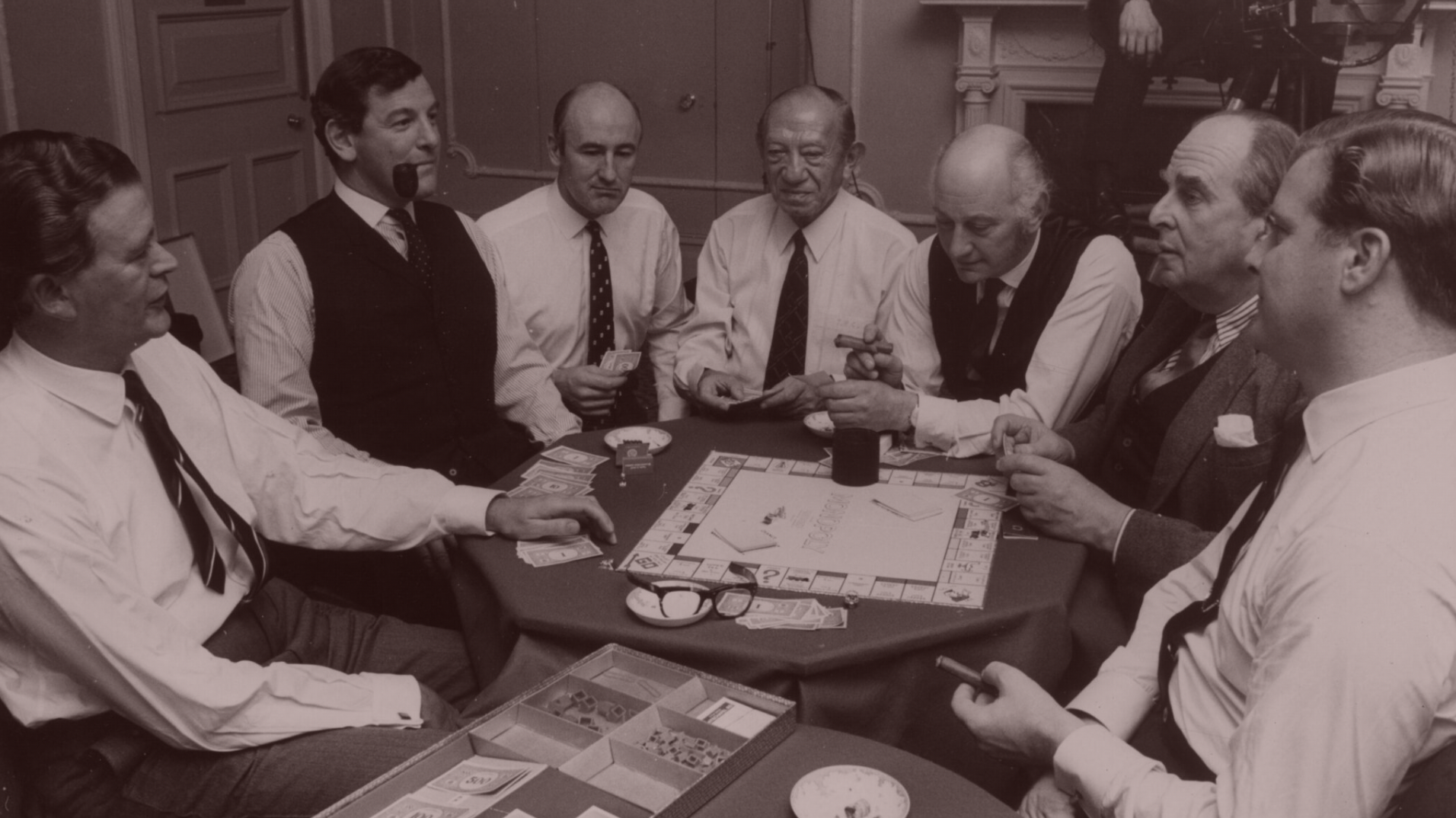 A Private Equity Prom to Remember
Memories of the Forstmanns, Morgan Stanley halcyon days, legendary deals made (and killed), and all the feels at Tom Lister's jubilee.
Last Thursday night, in Manhattan, I did something I have not done in my 35 years of affiliation with Wall Street: I went to a retirement party for someone I have long considered a real friend.

You have to understand, there is a difference on Wall Street between an "investment-banking friend" and a real friend. An "investment-banking friend" is, at best, more like an acquaintance you are forced to see nearly every day and who probably wants to rip your throat out, or elbow you off the corporate ladder as quickly as possible (all without any fingerprints, of course). And then, soon enough, one or the other of you is gone, to another desk, another office, another firm or another career.

What you're usually left with, after years on Wall Street, are a few amusing and painful stories forged from all the hardship, and some skills that are not particularly marketable or useful anywhere else but on Wall Street. What you are rarely left with are real friends. And that's OK. We're all adults here and Wall Street is nothing if not transactional, including with relationships.

Of course, as with everything else in life, generalizations are pretty much useless. The fact is, often much to my surprise and delight, I have made genuine and lasting friendships throughout my various stops on Wall Street, from financing leveraged buyouts at GE Capital, to working on restructurings and M&A deals at Lazard, Merrill Lynch, and then finally at JPMorgan Chase. (I've made plenty of enemies, too, some of whom are on this distribution; that's the way it goes on Wall Street.) Anyway, that's why I was more than delighted to celebrate my real and enduring friendship with Tom Lister on the occasion of his (rather too early) retirement from Permira.

Lister had joined the huge international buyout firm in 2005 from Forstmann Little, where he was an associate and then a partner, with a mandate to build out Permira's North American buyout business. And he did a spectacular job. These days, Permira has some 89 portfolio companies, including everything from Dr. Martens and Hugo Boss to ancestry.com and Legal Zoom. Tom eventually rose, in 2008, to become the co-managing partner of the firm, alongside Kurt Bjorklund. In 2021, Lister left the running of the firm solely to Bjorklund and now has departed from Permira, at age 58. All that was left was the retirement party at the Rainbow Room, atop 30 Rockefeller Center, in honor of his long and highly successful career.

I flew in from Nantucket, for the first and only time this summer. I also got dressed up—jacket and tie—for the first time this summer, too. I am glad I did, on both accounts, and was thrilled to celebrate Tom. I also got the chance to catch up with some other real Wall Street friends, such as Bob Steel, the former Goldman Sachs partner and Treasury official who also happens to have served as the C.E.O. of Wachovia and Perella Weinberg and as the deputy mayor of New York. (He has one of the world's best resumes.) There was Michael Chae, the C.F.O. of The Blackstone Group, as well as some of my former JPMorgan Chase colleagues, including John Coyle, now a Permira partner (and the evening's emcee) and John Sorice, now a Managing Director at RBC Capital Markets. I saw Alison Mass, who is on the management committee of Goldman Sachs (and an old colleague from Merrill Lynch) wandering around the perimeter of the 65th floor of 30 Rock. I also got to spend some time with Tom's wife, Amanda, and gave a hidey ho to their two grown children, Davis and Anna.

Not surprisingly, the toasts were funny and memorable, as well as kind and generous. Using the requisite PowerPoint presentation, Tom's Permira colleagues tastefully and gently jabbed him about his work ethic, his ability to spot a mistake nearly instantly, his penchant for nicknames and his love of Chuckles (look it up). The lucky lawyers, Allison Schneirov, at Skadden Arps, and Bob Schwenkel, at Fried Frank, who have split much of Permira's deal-making business over the years, gave heartfelt speeches about how much they appreciated working with the firm. I especially enjoyed the toasts to Tom delivered by his two former Forstmann Little partners who have gone on to their own tremendous successes, Steve Klinsky, who founded his own buyout firm, New Mountain Capital, and Sandra Horbach, one of the most senior and successful women in private equity, who went on to the Carlyle Group after Forstmann Little closed up. Horbach, I'm told, is now in the running to potentially lead Carlyle in the wake of the unexpected defenestration of Kewsong Lee earlier this summer.
Deal Rakes in Their Progress
I first met Tom when I was an associate at Lazard and he had just joined Forstmann Little from Morgan Stanley, where apparently he was the world's best associate, a claim I believe to be true. We bonded immediately, probably because we both went to Duke and love Duke basketball. And I think we both shared a keen eye for how absurd things can get on Wall Street. I didn't participate in the speeches, but if I had, I would have had a tough time choosing among my many Tom Lister stories, including how Forstmann Little got Ari Emanuel's WME (now Endeavor Group Holdings) to pay some $500 million more for the sports management firm IMG, that Forstmann owned and was selling, than any of the other bidders; how the firm took a huge swing (and ultimately a huge miss) on two emerging telecom companies, McLeod USA and XO Communications; or how Tom and I, and our wives, once upon a time commandeered the Forstmann Little helicopter back and forth from the West Side helipad to Easton, Pennsylvania for a Natalie Merchant concert at Lehigh.

But I probably would have landed on my favorite Tom Lister story, which also involved Forstmann's Sikorsky helicopter as well as one of Forstmann's Gulfstream private jets. Back in 1998, I was a Managing Director in the M&A group at Chase Manhattan Bank, before its merger with JPMorgan & Co. By then, Forstmann Little had owned Gulfstream, the company, for eight years or so, having bought the jet manufacturer for about $850 million from the Chrysler Corporation in 1990. But much to Teddy Forstmann's surprise, Gulfstream was a broken company and not at all what he thought he was buying. Rather than hang out in his 44th floor office in the GM Building and watch Gulfstream descend into the seemingly inevitable bankruptcy, however, Forstmann eventually took over as C.E.O., made Gulfstream very profitable, engineered an initial public offering in 1996, and then sold the company for $5.3 billion to General Dynamics in 1999. In nine years, he had delivered to investors a $5 billion profit on an original equity investment of about $200 million. The deal became legendary on Wall Street. "I'm an artist and Gulfstream was a big canvas," Forstmann once told me in an interview about a decade ago. As a fee for a deal well done, Forstmann asked the Gulfstream board for a Gulfstream jet; it obliged his request.
ADVERTISEMENT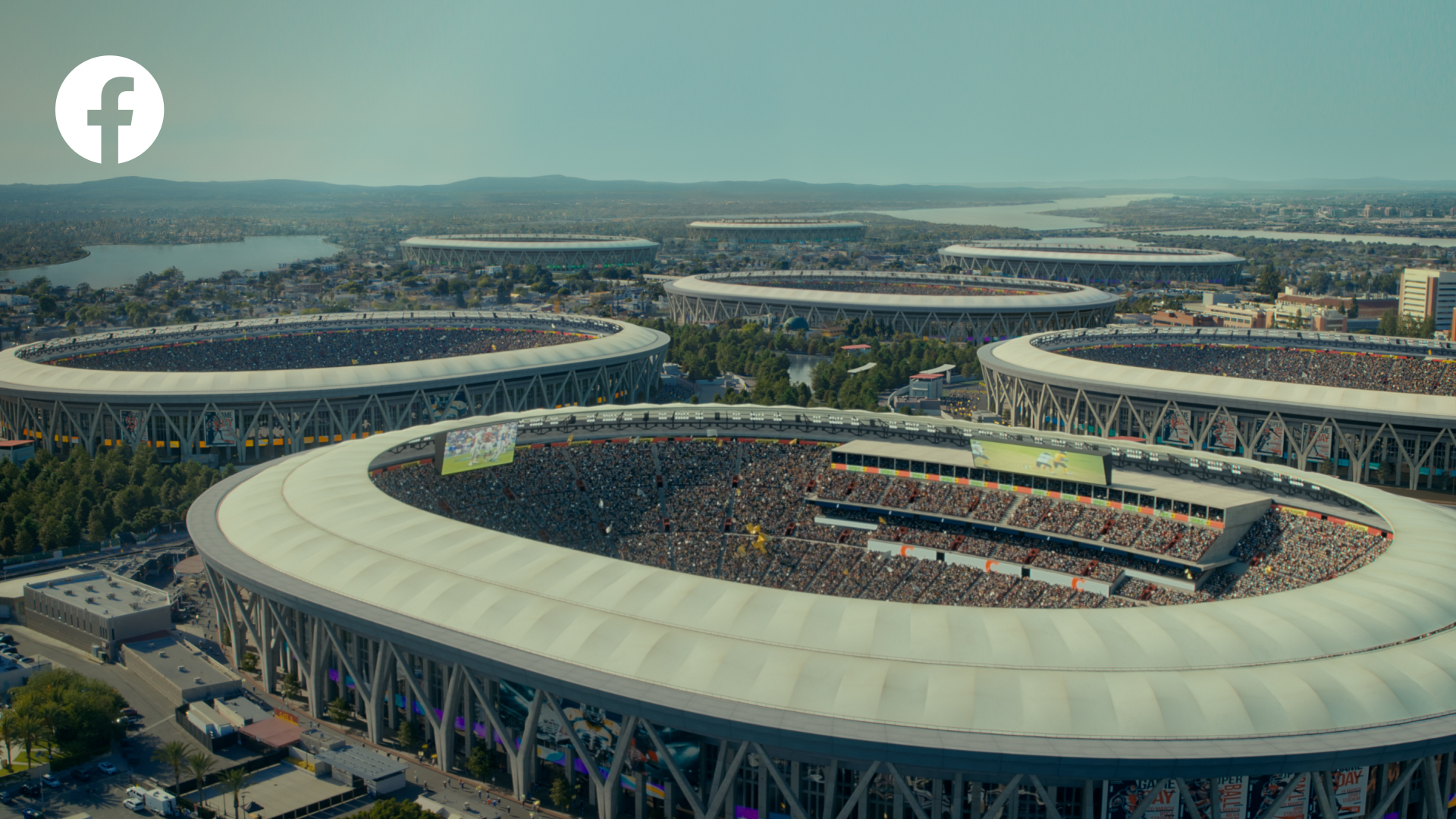 We spent $16 billion to enhance safety and security in the past 6 years
That's enough to build 7 pro stadiums – all to keep our communities safe and create more meaningful connections.
That's just one example of the work we're doing.
Facebook is taking action to keep its platform safe.
A year before the sale of Gulfstream to General Dynamics, I was selling Airfone, a company that no longer exists for what will become obvious reasons. Airfone was owned by Bell Atlantic and it provided exclusive in-flight phone service on commercial (and private) jets. On commercial flights, the phones were embedded into the seatback in front of each passenger, and for what seemed like an exorbitant per-minute rate, you could make phone calls from 35,000 feet in the air to friends or colleagues on the ground, assuming the plane was in range of a network of cell towers. It was an interesting moment in time, before cell phones were ubiquitous and commercial airlines agreed to allow their use. It was also a bit of a magic trick that many people enjoyed. Airfone was immensely profitable, with something like 50 percent EBITDA margins. But the fear, correct in the end, was that the business would disappear once carriers allowed cell phone usage on planes and provided wifi connections to smart phones, which were on the horizon but not widely available. The question was: how quickly would that happen? Could the business be sold for a decent price before the future arrived? Forstmann and his partners wanted an early look at trying to buy Airfone, and as was its style (and superpower), the firm agreed to pay a full price if they liked what they saw.

Off we went together to Chicago, where Airfone was based. Nick Forstmann, Klinsky, Tom, and I took the Forstmann Little Sikorsky to Teterboro, flying right through the Newark Airport airspace. Then we boarded the Forstmann Little Gulfstream jet with a big "FL" logo on the tail. (This was before Forstmann got his own Gulfstream jet gift.) On the way to Chicago, Tom wondered, as an aside, if I played gin, the card game, because we would be playing on the way back from Chicago after the visit to Airfone. Over the roar of the Gulfstream engines, I thought Tom had asked me if I drank gin, which I did not, and I momentarily feared I might be headed for a bit of a drunken, rip-roaring and probably memorable return flight with some of the legends of the buyout business.

Fortunately, the gin was of the card-game variety. Gin rummy, it turned out, was something for which I had some serious aptitude. I had often played cards with my grandfather, Joe, as a kid growing up in Worcester, Massachusetts, and he had taught me well, although I didn't realize how well until I was playing in partnership with Tom against Nicky Forstmann and Steve Klinsky on the Gulfstream flight back from Chicago. Unbeknownst to me, gin rummy was a favorite pastime of the small group of professionals at Forstmann Little.

As they did with their deal-making, they took their card-playing seriously. They also played for money and the financial stakes were high, or seemed high to me anyway as an investment-banking functionary. I had never played gin rummy for money or with a partner. I had no idea how either worked but of course had to act as though I did so as not betray any weakness in the face of these serious card-playing alphas. We played many hands on the flight home, with Tom and me winning most of them, leaving Tom wondering about my unorthodox, odds-defying style. I tried to explain that I was playing the only way I knew how to play and that the Forstmann crew were overthinking and over-calculating. Sometimes, you just need to go for it, I humbly explained to the private-equity moguls.

When we landed back in Teterboro, the Forstmann Little wizards tallied up the damage and the next thing I knew Nicky Forstmann was reaching into his pocket and pulling out a large wad of cash, from which he peeled off four crisp $100 bills and handed them to me. I had no idea how the Masters of the Universe calculated the payout, or how it came to pass that Tom and I had taken Nicky and Steve, but I had not the slightest objection. I was now richer by $400 and by the story I would be able to tell forever.

As for Airfone, Forstmann Little decided not to make an offer after doing the due diligence in Chicago, figuring wisely that soon the phones would be removed from the airplanes and individual cell phones would be allowed to be used in their stead. No one else made an offer either. The business ended up being shuttered. That's also the way it goes sometimes on Wall Street.
Back in the Rainbow Room last Thursday, on the 65th floor of 30 Rock, the evening was winding down. Tom finally stepped up to the microphone. He thanked his colleagues at Permira and his former partners at Forstmann Little and his wife, Amanda, for putting up with his long hours. He spoke about the importance of teamwork and culture. He seemed especially pleased with what he had helped to build at Permira, including during the financial crisis of 2008 when things looked especially dire, and what he was leaving behind for the next generation of leaders on Wall Street, many of whom were in the room and none of whom I knew.

He then left us with a thought about the importance of "partnership, integrity and creativity" and how, without those components present in a firm's culture, working on Wall Street can be pure drudgery, and often is.

At 58 years old, Tom is really too young to retire, but that's sometimes the way it goes on Wall Street, too. I am not sure what he'll do next. He could certainly run another firm or start his own. He's an amazing golfer, but not even Donald Trump, with whom Tom has played in a foursome, can play golf every day, and Tom won't either.
ADVERTISEMENT

I feel like he'd be an excellent candidate for high-level government service—in the Treasury or in the White House, as an advisor to the president, or overseeing an agency. He's the kind of person whose participation in government would help us all emerge from the ongoing nightmare of the Trump years and help us to restore our faith in the institutions of government. I'm biased, obviously, but I know a true talent, and a true friend, when I see one, even on Wall Street.
FOUR STORIES WE'RE TALKING ABOUT
The Putin Opposition
The former queen of Russian independent journalism reflects on the dark mood in Moscow.
JULIA IOFFE

Apple's Pixar Fantasy
Was 'Luck' a flop, and what does it tell us about Apple TV+—and streaming writ large?
JULIA ALEXANDER

The Semafor Kickoff
Dylan and Peter articulate the prevailing views on the soon-to-be-launched medico.
PETER HAMBY & DYLAN BYERS
You received this message because you signed up to receive emails from Puck

Was this email forwarded to you?

Sign up for Puck here

Interested in exploring our newsletter offerings?

Manage your preferences

Puck is published by Heat Media LLC

227 W 17th St

New York, NY 10011

For support, just reply to this e-mail

For brand partnerships, email ads@puck.news