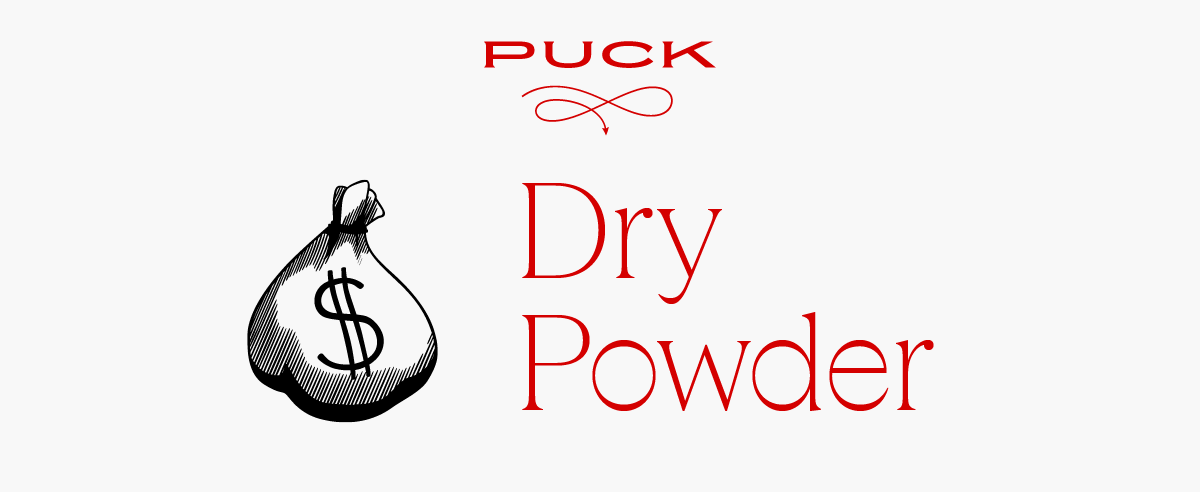 Happy Wednesday, welcome back to Dry Powder.
It's been rough sailing for Apollo Global Management—an Epstein-adjacent scandal, followed by a failed power-grab, both involving co-founders, in the span of a handful of years. But the seas have settled. Apollo is back to being Apollo, and its current, counterintuitive target—yes, the airline industry—is the perfect window into the firm's broader strategic vision. My thoughts on the M&A endgame in today's Dry Powder.
Bill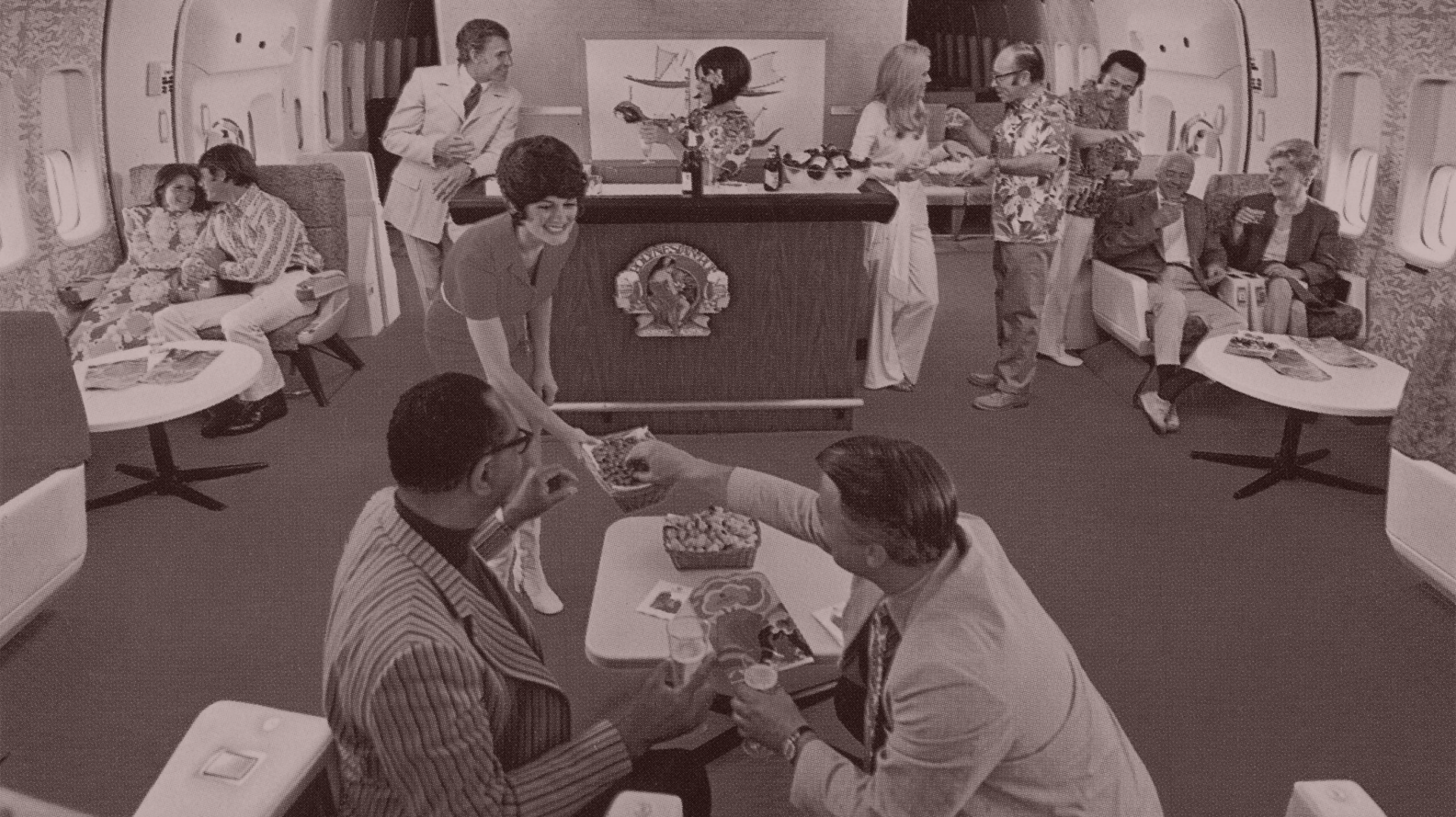 Apollo's Mile High Club
In the post-Black, post-Harris era, Apollo has eaten up the airline industry with a carnivorous blend of opportunism and financial creativity, and a healthy appetite for risk. Is owning an airline the endgame?
It's been an eventful few years for our old friends at Apollo Global Management, the publicly traded private-equity, private-debt, and insurance behemoth with some $500 billion under management. First, there was the plenty-embarrassing scandal involving Leon Black, one of the three co-founders of the firm, and the revelations about his long-standing entanglements with the late Jeffrey Epstein. Black further embarrassed the firm through a series of revelations contained in dueling lawsuits involving him and his onetime paramour, Guzel Ganieva. Black, still a large shareholder in Apollo, is no longer associated with the firm (and has consistently denied the allegations against him).

Then, there was Apollo co-founder Josh Harris's ill-timed power play to replace Black as the firm's C.E.O. that pulled back the curtain on the ongoing cultural dysfunction at Apollo. Finally, eighteen months ago, to quell the uprising, the Apollo board of directors came to its senses and brought back Marc Rowan, the third co-founder, out of his self-imposed semi-retirement to become Apollo's C.E.O. and to return to the business at hand—making lots of money for Apollo's investors, limited-partners and employees.

On that front, Rowan has succeeded wildly. I've never seen Marc happier in the more than 30 years we've known each other. Since he took over as C.E.O. in March 2021, Apollo's stock has increased about 4 percent, which is pretty impressive considering the Dow Jones Industrial Average is down more than 8 percent during the same time period. It sure looks like Apollo is back to being Apollo. So let's take a minute and examine what that means.
Planes, More Plans, and Convertible Debt
When Apollo goes after an industry, it goes hard. A few years back, Apollo decided it wanted to be a big player in the largely ignored market for local broadcast television stations. Where others saw cord-cutting and streaming, Apollo saw cash flow and influence aplenty. In 2019, Apollo bought Northwest Broadcasting, Inc., and its 15 local television stations, stretching from Spokane to Boston, for $384 million. And then, for $3.1 billion, it bought the majority of Cox Media Group and its 14 local television stations, as well as its three newspapers and three radio stations in Ohio.

That was the mere warm up. After years of trying and failing, earlier this year Apollo teamed up with Standard General to help finance the latter's $8.6 billion purchase of Tegna and its 64 local television (and two radio) stations. As part of the Tegna deal, which has yet to close, Apollo's Cox Media will buy five Texas television stations from Tegna, and then Standard General will buy Apollo's Boston station before Standard General closes on the Tegna deal.

Then there is the firm's latest fixation: the aviation industry, where Apollo has quietly and creatively been hoovering up big equity stakes in one airline or air cargo business after another, often as part of a bankruptcy proceeding. Who knew? On the one hand, the airline industry is not usually favored by the titans of private equity. The only exception may be TPG, the alternative asset manager. Starting in the 1990s, TPG made a killing buying and selling aviation companies, such as America West and Continental Airlines, where it made 12x its money. TPG also had stakes in both Ryanair and Azul, a Brazilian start-up airline, and had mixed fortunes in its 2008 buyout of Midwest Airlines, which was partly financed by Northwest Airlines after a long bidding war. (TPG is an investor in Puck.)

A big part of the reason that Apollo has taken the plunge in the airline industry is because few other private-equity firms dare venture there. After all, aviation is a notoriously cyclical, highly regulated, human- and capital-intensive business. However, the industry affords plenty of room for the kind of financial creativity that has become Apollo's specialty over the years. For instance, one strategy favored by Apollo is the so-called "loan-to-own" approach, where either a loan or an investment in distressed debt securities is converted to equity as part of a bankruptcy or a restructuring proceeding.

And then there's what is known on Wall Street as DIP, or debtor-in-possession, financing. This clever technique requires that Apollo provide the senior and super-secured financing to a debtor in a bankruptcy proceeding before eventually converting that DIP financing into equity, or securing an option upfront to purchase or to invest in the company after bankruptcy, as part of the original structure of the DIP financing. Few lenders, aside from Apollo, would ever think that a secured loan would intentionally lead to a large ownership stake. But that's the Apollo difference, you could say.
By many accounts, the leader of Apollo's foray into the airline industry is Antoine Munfakh, a senior partner and the co-head of the firm's Miami office, the home base from which he oversees its industrials, aviation, transportation and logistics private-equity deals. He is a 2004 Phi Beta Kappa graduate of Duke, my alma mater. In 2018, under Munfakh's leadership, Apollo bought Sun Country Airlines, a privately-held regional airline based in Minneapolis for about $188 million from the two brothers who owned it. "We are tremendously excited about the acquisition of Sun Country," Munfakh said at the time. Apollo then invested around $200 million more on fleet and technology improvements. In March 2021, in the middle of the Covid pandemic, Apollo took Sun Country public, with its stock soaring some 50 percent on the first day of trading, giving the airline a market value of more than $2 billion. Ka-ching.

These days, Apollo still owns 43 percent of the airline, which has a market value of around $850 million. Its stock is down 58 percent in the last year. Munfakh has been on the board of directors of Sun Country since April 2018. In May 2018, the family offices of both Black and Harris, while they were still at the firm, bought a 49 percent stake in Volotea Airlines, a low-budget Spanish carrier, owned by CCMP Capital, the former J.P. Morgan Partners private-equity fund. Munfakh has been on the board of directors of Volotea since then even though Apollo does not own any of Volotea.

In January 2019, Apollo made an unsuccessful play for the big kahuna in the airline industry, GECAS, which was GE Capital's dominant aircraft leasing business. Chatter at the time had Apollo's bid for GECAS pegged at some $40 billion. But, in the end, GE decided to sell GECAS to AerCap Holdings, a Dublin-based leader in aircraft leasing, for $23 billion in cash, $1 billion in senior debt and a stake of 46 percent in AerCap. At the time, the deal was valued at around $30 billion. (It was a nice miss, at least at the higher valuations. AerCap is valued at around $10 billion these days; GE still owns around 45 percent of the company.) Apollo also made an unsuccessful bid, in January 2020, to acquire Condor Airlines, a low-cost carrier in Germany.

More recently, Apollo has been a lot more creative—and successful—at buying into the airline industry. In August 2020, Apollo and a group of other creditors agreed to convert $2.3 billion of their existing debt in Swissport, a leading purveyor of airport ground services and air cargo handling services, into an equity stake of more than 75 percent in the company. In December 2020, Munfakh went on the board of Swissport. In October 2021, Apollo and Oaktree Capital, another leading investor in distressed securities, agreed to provide $750 million in DIP financing to LatAm Airlines Group, one of the largest airlines in South America, based in Chile. Apollo wanted to convert that DIP financing into equity in LatAm but the judge in the case denied that request. And in May 2022, a group of banks, led by JPMorgan Chase, agreed to refinance LatAm's debt, as part of its emergence from bankruptcy court, paying back both Apollo and Oaktree.

Apollo had more success in the bankruptcy of Aeromexico, the national airline of Mexico. Aeromexico filed for bankruptcy protection in June 2020, like other airlines a victim of the Covid pandemic. In August 2020, Apollo agreed to provide $1 billion of DIP financing to Aeromexico and then, in January 2022, Apollo agreed to convert some $650 million of its Aeromexico debt to equity and now is the carrier's largest shareholder, with a stake of around 22 percent. (Delta Air Lines, the second biggest shareholder, owns 20 percent of Aeromexico.) In August 2022, Apollo led the $5.2 billion buyout of Atlas Air Worldwide, one of the largest air freight carriers. "We look forward to leveraging our resources, capital and experience in the sector to support the talented Atlas team, alongside our partners in this exciting next phase," Munfakh said at the time. The deal is expected to close sometime in the next six months, or so.
A month or so later, in September, Apollo struck again, cleverly using the wisdom it gained in the Aeromexico deal to obtain an option to buy SAS, the Scandinavian airline, out of bankruptcy for $3.2 billion, as part of Apollo's deal to provide SAS with up to $700 million in DIP financing, $350 million of which is available immediately and the balance of which becomes available assuming SAS cuts a significant amount of costs. Once again, Apollo used some creative financial jiu-jitsu to parlay a completely safe senior secured debt position in the bankrupt SAS into the potential opportunity to own the airline, or part of it, once it emerges from bankruptcy. If Apollo exercises its option to buy SAS for $3.2 billion but the airline turns down Apollo's offer within a year, Apollo will then get an additional fee of $19.52 million. After that, Apollo's fee would be such that its total rate of return on the SAS DIP financing would be a very generous 23.2 percent, according to court filings in the Southern District of New York, where SAS filed for bankruptcy protection in July. (The annual interest rate on Apollo's financing is 9 percent.)

If SAS decided to sell itself to another buyer, instead of Apollo, Apollo would have the option to convert some or all of the outstanding DIP loans to equity, as it did with Aeromexico, and/or to purchase equity for cash. As part of its DIP deal, Apollo also negotiated what is known on Wall Street as a "tag right," giving Apollo the right to subscribe for up to 30 percent of SAS at the same valuation as the buyer that SAS would be choosing instead of Apollo. If SAS terminates Apollo's "tag right," Apollo will get a $21 million fee as a consolation prize.

Whether Apollo's $3.2 billion option to buy SAS when it emerges from bankruptcy is a winning valuation, or whether it's just a floor for an auction that values the company higher remains to be seen. But it's not a steal, at least that seems to be the conclusion reached by John Luth, an investment banker at Seabury Capital, which is co-advising SAS during the bankruptcy process. During testimony at the September 9 hearing in bankruptcy court to approve Apollo's DIP, Luth testified that Apollo's $3.2 billion post-bankruptcy bid for SAS was a "full value" not a "discounted value" and would be a "reasonable outcome" for the company if nothing better comes along.

In the SAS case, according to bankruptcy court filings, SAS contacted 115 potential DIP investors and there was "considerable interest" from a variety of Wall Street banks, private-equity firms and hedge funds. According to Wall Street bankers familiar with the DIP-selection process, Apollo won the day partly because the pricing of the loan—the 9 percent interest rate—was cheaper than others (300 basis points cheaper, according to court filings). Also, notably, Apollo was less interested in hurdling its cost of capital, like a bank would, and much more interested in structuring a deal that would give the firm the chance to own the business outright when it emerges from bankruptcy. And, of course it should also be noted, Apollo was the only firm to submit an actionable bid on the DIP financing.

That gave Apollo a tremendous amount of leverage in the situation. The company's bankruptcy court filing in support of Apollo's proposal said as much. In recommending the Apollo deal for the DIP financing to the bankruptcy court judge, SAS wrote that even if it decides not to allow Apollo to buy the company for the agreed-upon $3.2 billion, the additional $19.5 million fee to Apollo would still place the overall cost of the DIP facility "in line with the market for DIP financing, if not more favorable than market pricing."

It's not at all clear what Apollo's ultimate aim is in buying all these airline assets. It has gone about these purchases in a particularly creative and quiet way. There's no question that the airline industry is highly capital intensive—and Apollo has a lot of capital to put to work—and that it is a consolidating industry, where Apollo could be both a further buyer of assets, as well as a likely seller.

Will Apollo be the first private-equity behemoth since TPG to actually buy a major American airline? It certainly wouldn't surprise me, especially given Rowan's ambitions for the place, now that he's in charge. At the moment, though, it looks like Munfakh and his Apollo colleagues have found a fruitful path forward in continuing to gobble up airline assets at an astonishing pace, all pretty much on the down low. "People are asking like, 'Oh, is this going to be in every case?'" explained one banker familiar with Apollo's DIP financing for the SAS deal. "And I'm like, 'No way, because this is such an incredibly unique set of circumstances.' Will it happen again at some point in our lives? Sure. It's not like so crazy. But it's definitely not the norm."

This person continued: "It's certainly interesting. It's certainly clever. It's a unique solution to a very unique fact pattern. But this unique solution probably wouldn't work with a less unique fact pattern. Which is like classic Apollo. When everybody else is like, 'I don't get it. This is complicated. This doesn't look like what I'm used to,' and then they run for the hills, or they price it really obnoxiously, Apollo is like, 'Well, maybe there's something unique about this that can create a win-win.' And that's what they did here."
FOUR STORIES WE'RE TALKING ABOUT
Putin's Male Fragility
The draft has led to a stampede at the border, and a growing sense that Putin has blown it.
JULIA IOFFE

Hollywood's Horror Story
In a time of great anxiety in Hollywood, scary movies are the rare stress-reliever.
JULIA ALEXANDER

The Suns Sweepstakes
Which billionaire should buy the Suns? Plus, notes on the future of political betting.
TEDDY SCHLEIFER

Heard's Legal Bills
The next phase of Amber Heard's legal nightmare is just beginning.
ERIQ GARDNER
You received this message because you signed up to receive emails from Puck

Was this email forwarded to you?

Sign up for Puck here

Interested in exploring our newsletter offerings?

Manage your preferences

Puck is published by Heat Media LLC

227 W 17th St

New York, NY 10011

For support, just reply to this e-mail

For brand partnerships, email ads@puck.news