In the matter of Twitter vs. Musk, the world's richest man has certainly had some lucky breaks since announcing, yet again, his intention to buy Twitter at $54.20 a share, or $44 billion. But there are some loose ends to tie up before the deal goes through. The focus is now shifting back to Elon's banks, which have committed to providing $13 billion of debt, secured by Twitter's assets. In today's column, I consider how this game of chicken might resolve itself, evaluate the enigmatic legacy of Ray Dalio as he steps away from Bridgewater, and I query the oracle himself, Larry Summers, on the delicate dance between inflation and recession. His answer might surprise you; it sure surprised me.
Bill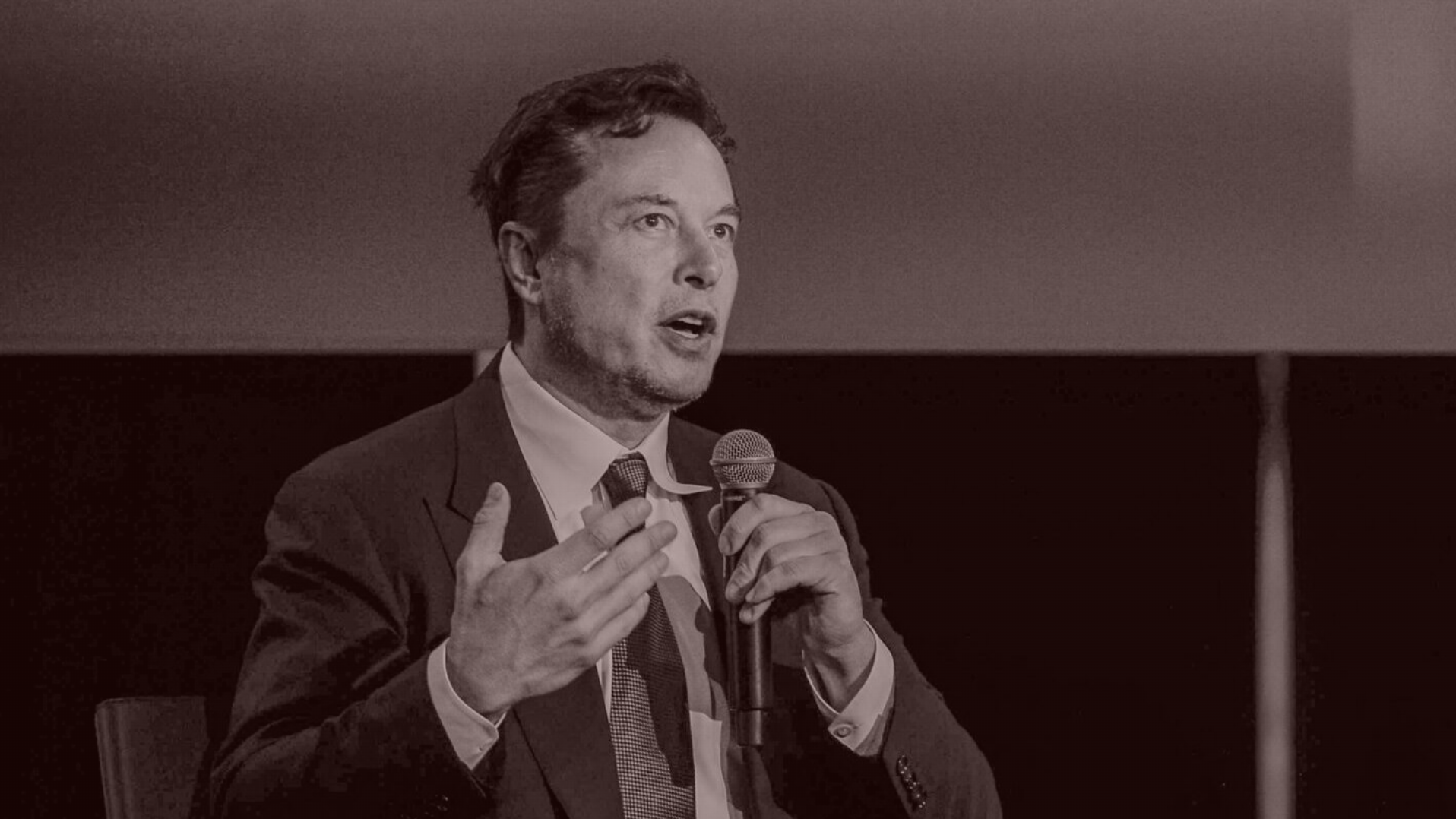 The Elon-Wall Street Game of Chicken
News and notes on the latest intrigue at the upper echelons of Wall Street: Bridgewater after Dalio, the anxiety of Elon's bankers, and a prophecy from Larry Summers.
Late Thursday, the Chancery Court gave Elon until October 28 to get his deal done to buy Twitter. Judge Kathaleen McCormick also postponed the trial until November at the earliest and postponed his deposition. These are all lucky breaks for Elon and other than wanting to take what surely will be a messy trial off her docket, I'm not sure why she took pity on the world's richest man.

I suspect she must think there's a legitimate chance of a deal getting done at the original $54.20 purchase price. In a down market on Friday, Twitter's stock continues to retreat back below $50 a share, suggesting as with Everything Elon that there's still some risk that this deal won't happen by the end of the month and that the trial will proceed.

The focus seems to have shifted to Elon's banks, which committed back in April to providing him $13 billion of debt, secured by Twitter's assets, to get the deal done. The balance of the $44 billion purchase price for Twitter —$31 billion—will come in the form of equity from Elon, who will have to pony up another $20 billion in addition to the $4 billion value of his 71 million shares (at $54.20) and the balance of $7 billion of equity coming from his merry band of fellow travelers.

That's an incredible amount of equity—75 percent of the purchase price—for a leveraged buyout, more equity than any single person has ever before ponied up for one deal. That's the good news for Elon's banks, which are led by Morgan Stanley. The bad news for the banks trying to syndicate the loan is that, secured or not, that's still a shitload of debt, at least as a multiple—13x—of Twitter's roughly $1 billion of EBITDA. We aren't privy to Elon's financial projections that he prepared for his banks and that likely have been revised a few times since April, but if that EBITDA isn't projected to double and then triple (or more), selling that debt off to other investors is going to be one helluva challenge.

So the big question now is, who is going to eat the cost of debt at the price committed to in April under a very different interest rate environment? The banks can't easily renege on their commitment, if at all, especially if Elon closes on his original deal, as apparently he is willing to do. (But who knows with this guy, to be honest.) Not unless they want to be out of business with the world's richest man and take a reputational ding from the rest of Wall Street.

But if the banks provide the $13 billion, they will suffer material losses—either realized or unrealized—of hundreds of millions if not billions of dollars. If the debt is sold at 90 cents on the dollar, for instance, in order to increase the yield for buying investors, then Morgan Stanley et al. will lose $1.3 billion. One Wall Street veteran emailed me that the debt could be sold in the 75 cent range to get it done, on account of the high debt-to-EBITDA multiple, and that would really hurt—a loss of more than $3 billion. Yikes.

Of course Elon and his banks could renegotiate the terms of the commitment letters, allowing for a higher interest rate or a higher interest rate cap, giving the banks more flexibility to sell the debt and reducing their losses. I'm not sure exactly why Elon would do that for the banks. He strikes me as a tough-nosed businessman, not prone to playing the long-term greedy game. He'd be smart to give his banks a break, as any of his other companies might need capital again, and soon.

But a higher interest rate means a higher interest expense burden on the private Twitter, potentially gobbling up all of that $1 billion in annual EBITDA for debt service. That's not where Elon and his other investors will want to be at the start of a buyout of a company that already has flaky business prospects.
ADVERTISEMENT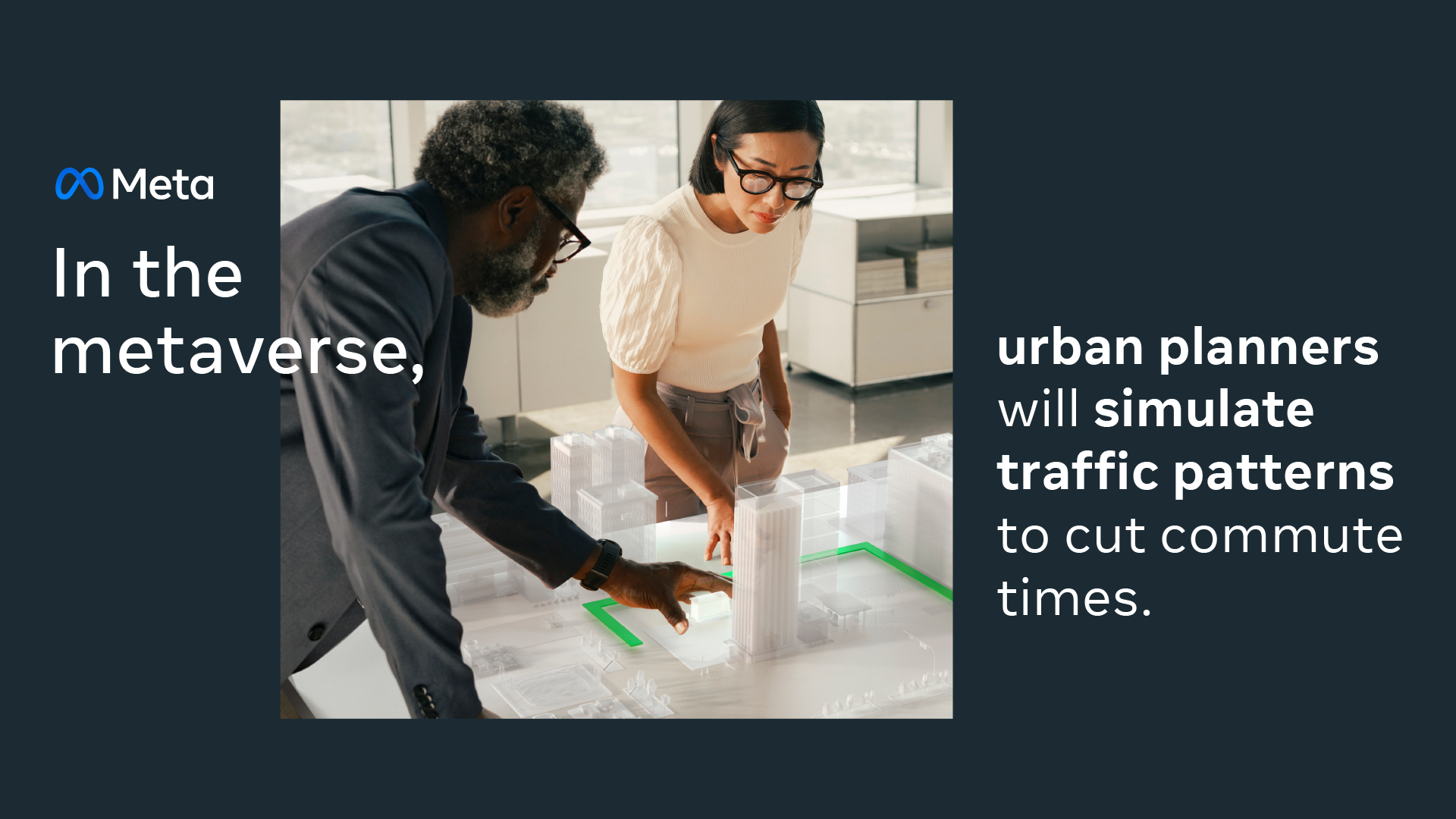 Building more efficient cities will be possible with the metaverse.
In the metaverse, urban planners will bring their designs to life and collaborate with engineers, architects and public officials in real time—paving the way for less congested cities.
The metaverse may be virtual, but the impact will be real.
It's quite a conundrum. Who will bear the burden of the dramatically different interest rate environment: Elon or Elon's banks? He'd be well within his rights to stick it to the banks. And maybe he should. A deal's a deal after all. But if he does, he risks that they fail to fund—more lawsuits probably would follow—because the losses will be too great. Of course, if the banks don't fund their contractual commitment—a major faux pas in the deal world—Elon might have the deal out he once wanted.

But I don't see this outcome, either. If Elon tried to pull that stunt, I think the Chancery Court would throw the book at him, and force the world's richest man to put more equity in to get his banks to pony up with the balance of the $13 billion. It's shaping up to be a helluva game of chicken. I bet Elon works with his banks to give them a bit of a break and to make it easier for them to syndicate the debt. Unless, of course, he changes his mind yet again and decides Twitter is a pig in a poke and doesn't want it anymore. I guess we'll know sometime in the next three weeks.
Ray Dalio appears to be finally, truly stepping away from Bridgewater after a prolonged tour in the popemobile—he transferred his voting rights at the end of last month. So what is Dalio's Wall Street legacy, as some have asked me? How will his rise from C.W. Post (and the Harvard Business School) to the apex of the hedgie universe stack up with the careers of the other multi-billionaire alts gods?

Dalio has always been a bit of an enigma. On one hand, he somehow founded and nurtured the world's largest hedge fund. On the other, given the way employees are so closely monitored, it seems like Bridgewater would be an awfully strange place to work, and the panopticon culture is surely an insight into Dalio's psyche, on par with his self-conscious literary oeuvre. Dalio also seems like he'd be a bit of a mercurial boss, running through potential successors and C.E.O.s like a warm knife through butter. There was the Jon Rubinstein co-C.E.O. era, and a partnership restructuring, to wit. He gave up his co-C.E.O. title to make way for the ascension of Dave McCormick, who not long thereafter somehow decided to exit to run for an open Senate seat rather than reap more extraordinary wealth and fees. The milk of human kindness may course through Dave's veins, but that's an unusual move in my book. I always suspected there was more to the story of McCormick's leaving Bridgewater.

In any event, I doubt it is really the end for Dalio, who is said to be stepping back into a purely investing role at the firm. It's very hard for these founder types to let go. Witness Steve Schwarzman, Henry Kravis, George Roberts and Carl Icahn. All still at it, despite making noises about moving on. After all, they oversaw some of the greatest wealth-creating mechanisms in human history. It's hard to just pass that on to a younger generation, especially when your name is on the door.

Dalio, who has endured personal tragedy, has outside interests. He's big into exploring the depths of the ocean in his funky, bespoke submarine. He's also had success as a writer, or working with writers, to get his thoughts down on paper. His Principles, while a tough slog, was a masterpiece of publishing. Kudos to Jonathan Karp at Simon & Schuster for making that book the success it was. His next book on China also made some waves, mostly because of his thesis that China's rise and our fall was inevitable. Dalio has referred to himself in the past as a hyperrealist.

But I can't think of a single signature trade or deal that he did that was such a big winner that people on Wall Street couldn't stop talking about it. KKR had RJR Nabisco and Blackstone had Hilton. Bill Ackman made $3.5 billion in three weeks on a $27 million bet. John Paulson made something like $20 billion betting the mortgage market would collapse in 2008. Dalio is said to have made money off the 1987 stock-market crash. To be honest, I couldn't tell you a single Dalio bet, for better or for worse. Maybe that's the way he wanted it and it will be enough for him to be known as a big thinker and the man behind the world's largest hedge fund, but his financial success may outshine the narrative of his legacy.
ADVERTISEMENT

Jerome Powell has been candid about the pain that rising interest rates will inflict. But Jay Pow and his Federal Reserve colleagues want results. They were late, very late, to the inflation party, but seem to have found religion now. I'm no leading economist, like my friend Larry Summers, but it didn't take one to know that 13 years of the Fed manipulating interest rates as low as they have ever been in recorded history would not end well. And it's not ending well.

Inflation is at levels not seen in the U.S. in 40 years, the debt markets are in turmoil, the equity markets have had a pretty awful year, and October is just getting started. Job layoffs are underway and gasoline prices are heading back up again. It's ugly out there. And it's largely the fault of the trio of Federal Reserve Chairs—Ben Bernanke, Janet Yellen, and Powell—who engineered and then who presided over 13 years of ZIRP, the Zero Interest Rate Policy.

It is possible Jay and his friends will bring this plane down safely, to use the usual cliché. But the people like Elon Musk and Cathie Wood, who want the Fed to reverse course on interest rates, are delusional. That's not going to happen anytime soon, since we are hundreds of basis points away from the point where real interest rates are positive, where the interest rate on Treasury securities is above the rate of inflation. Until we get there, one way or another, the Fed will not be reversing course.

Could that path lead to a recession? Of course it could. We're overdue for one anyway, given that it's been 14 years or so since the last big recession. What's worse? High inflation (where high prices make things we need or want to buy increasingly unaffordable) or a recession (where the economy slows, prices fall, as do profits) and the risk of higher unemployment ratchets up. The answer to that question is above my pay grade.

So I asked Larry. His answer surprised me. But here it is in full. "Recession is worse than inflation," he wrote me. "My earliest academic work was on the benefits of tight labor markets, and later on, on the idea of hysteresis—that unemployment casts a shadow on the economy's future as, for example, people out of work lose the habit of working. I yield to no one in loathing recessions. Unfortunately, the core lesson of the macroeconomic experience of the last half century is that the choice is not between inflation and recession. It is between less inflation and a shallower recession sooner and more inflation, followed soon by a deeper recession. Except for the most short-sighted, that is an easy choice. Failing to confront 6 percent inflation because recessions are painful is like failing to confront a six-hard-drinks-a-day habit starting in the morning because withdrawal is painful. Easier in the moment but much worse over time."

Larry's answer surprised me because neither choice is great, which is what makes this so difficult. But I would have thought that while inflation is a tax on everyone, and especially on the less-than-wealthy who have less margin for error and whose wages probably aren't keeping up with inflation, a recession is a more narrow tax, chiefly on those who end up losing their jobs as a result. That can be devastating, obviously. But on balance, I would have thought that a recession would be less painful than untamed inflation. I think the Fed agrees with that assessment, and it will therefore stay the course until there are tangible signs that inflation is abating. But I defer to Larry, of course. Either way, Elon and Cathie aren't going to get their wish.
FOUR STORIES WE'RE TALKING ABOUT
Paramount Consolidation
Notes on Nevins's Paramount exit and its larger implications for Hollywood.
MATTHEW BELLONI

The Herschel Conundrum
Republicans are gritting their teeth and hoping the candidate can get over the goal line.
TARA PALMERI

MSNBC Murmurs
A chat with Jon Kelly about Semafor's pre-launch buzz, Licht's vision, and more.
DYLAN BYERS

MacKenzie's Machine
Notes on MacKenzie Scott's multi-billion-dollar donation vehicle.
TEDDY SCHLEIFER
You received this message because you signed up to receive emails from Puck

Was this email forwarded to you?

Sign up for Puck here

Interested in exploring our newsletter offerings?

Manage your preferences

Puck is published by Heat Media LLC

227 W 17th St

New York, NY 10011

For support, just reply to this e-mail

For brand partnerships, email ads@puck.news