Good evening, I'm Dylan Byers.
Welcome back to In The Room, my biweekly private email on the inner workings of the American media industry. Tonight, some insights on the Fox News defamation case, and Chris Licht's latest headache.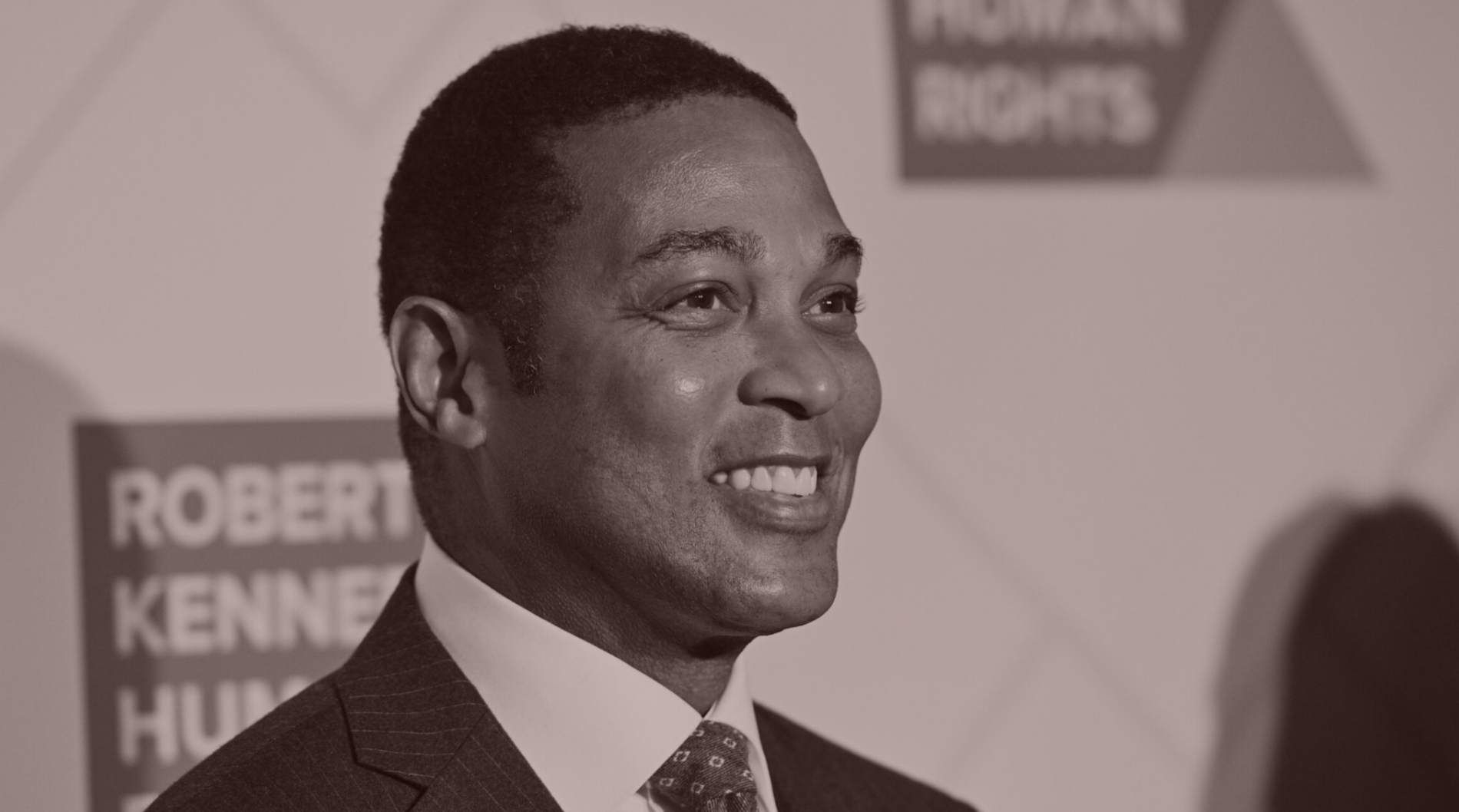 Fox Fallout & Lemon's Lumps
News and notes on the two biggest stories in cable news: the messy fallout at Fox News from the discovery in the Dominion case, and Don Lemon's lapse.
For anyone not yet inured to the perfidies of the Fox News Channel—the partisan shilling, the conspiracy peddling, the fear-mongering, etcetera—the revelations contained in this week's Dominion Voting Systems lawsuit against the network may have felt colossal. Contained in a nearly 200-page suit were troves of evidence—emails, texts, etcetera—indicating that the network's top executives, producers, and talent knew their guests were hawking false claims about election fraud, but that they let them hawk away regardless, all in the interest, according to Dominion's lawsuit, of maintaining Fox News' position as the most preeminent and lucrative conservative media operation in the business.

Through discovery, Dominion has succeeded in putting the apparent hypocrisy of Tucker Carlson, Sean Hannity, Laura Ingraham et al. on the record, but their attempt to force the Murdochs to pay $1.6 billion for defamation is by no means guaranteed. Thanks to the First Amendment, the bar for proving defamation by a media company is incredibly high, and the plaintiff has to prove actual malice. The evidence may seem damning, confirming what most educated liberals already believed, but it's also very unlikely that anyone will be damned, or even give a damn.

Fox, which is expected to release its own legal filing on February 27, will presumably make the case that the false voter fraud claims were made by guests like Rudy Giuliani and Sidney Powell, not network hosts. More to the point, these guests were officials working in the service of the President of the United States—their views were thus newsworthy. Anyway, it's an argument that could justify how the people who ran the network and hosted the shows didn't believe a lick of what they were saying, and yet decided to forego the fact checks historically associated with journalism.

Weighing the private messages against Fox News' public treatment of Trump's fraud claims, it's obvious that the network was willing to provide the Trump officials with an almost unfettered platform to promote their falsehoods. But it will indeed be hard to prove that Fox News itself engineered these news cycles in a malicious way. And that, of course, is the distinction the Murdochs actually care about here—because that's the distinction that has a material effect on their business.

The revelations of hypocrisy, on the other hand, probably won't impact their bottom line in any material way. In this political media climate, it's not clear that a significant amount of Fox News viewers will care enough about the private statements to stop watching Fox. Indeed, some viewers, including those predisposed to believing the voter fraud claims, may not even believe these statements were ever made in the first place. (Now you can bury the rag in your face.)

So goes the show, and the show goes on. But what's worth keeping in mind about the Dominion revelations isn't just the hypocrisy or the potential defamation. It's also the contempt that Rupert Murdoch, Fox News executives, and various hosts showed for their own viewers. In the days after the election, while Newsmax was gaining market share, Fox News president Jay Wallace texted network C.E.O. Suzanne Scott a note that gets to the heart of matter. "The Newsmax surge is a bit troubling—truly is an alternative universe when you watch, but it can't be ignored," he said. One week later, Fox executive Ron Mitchell sent a memo to both Wallace and Scott noting that the "conspiratorial reporting" being cited by Newsmax "might be exactly what the disgruntled FNC viewer is looking for."

The subsequent decision to let Trump officials repeatedly air this conspiratorial thinking unchecked, despite knowing better, suggests Fox News came to the conclusion that false and baseless claims were better for the bottom line, and that their audiences weren't smart enough to understand that they were being hoodwinked. In the end, it speaks to a larger existential question. Fox News may still, by a longshot, be the preeminent platform for American conservatism. But its audience is aging and the next generation has already moved on to a balkanized smattering of next-gen offerings, from Rogan and the Ben Shapiro network to Newsmax, sure, but also a realm of properties that make the crazy shit on Fox News seem almost comparatively quaint. For those inured to this emerging media universe, get ready for what's next.
The Dominion revelations were big enough, at least, to make Fox News a target for CNN again. Since becoming CNN chairman and C.E.O. last spring, Chris Licht has made an effort to move the network away from aggressively covering Fox News and its pro-Trump posture, which had been a feature of the Zucker era. In the process, he fired Brian Stelter, the network's doggedly anti-Fox media critic, later telling Kara Swisher, "my vision for media coverage is that it doesn't really have a place on linear television." On Friday's 9 a.m. call, however, Licht told his journalists that the Fox-Dominion lawsuit was a big story, and fair game.

Of course, the buzziest news out of Licht's morning meeting was his condemnation of Don Lemon's foolish and controversial and ageist comments about women, which have angered some of his colleagues and become top fodder for the tabloids. A day earlier, Lemon had suggested that Nikki Haley, the 51-year-old Republican presidential candidate, wasn't "in her prime," adding that "a woman is considered to be in her prime in her 20s and 30s and maybe 40s." Licht called Lemon's remarks "upsetting, unacceptable and unfair to his co-hosts, and ultimately a huge distraction to the great work of this organization." Lemon later gave a six-minute apology to the newsroom, noting, "the people I'm closest to in this organization are women."

Lemon's own colleagues certainly felt upset by his remarks, as evidenced by a number of texts I received Thursday ("Women are watching," one read). So too, presumably, are the hundreds of thousands of women over the age of 50 who make up the majority of the CNN This Morning audience. And, of course, it benefits no one that a controversial remark initially seen by a mere 300,000 or so people has now been brought to national attention, and with it the context of the long-simmering tensions among the show's co-hosts.

It is becoming harder and harder to see how Licht engineers this show out of its crisis. He assembled this cast of co-hosts and marketed them as genuine, off-air friends, which was clearly hyperbole. And, as evidenced by the off-stage tension, it's hard to manage talent when there is just so much else to manage. Meanwhile, the show remains the network's lowest-rated morning show in a decade. Licht's best available option may be to simply draw the attention of the audience—and the media—elsewhere. Gayle King and Charles Barkley can't sign fast enough.
FOUR STORIES WE'RE TALKING ABOUT
Christie's '24 Lane
On the ambitious Republicans betting on Trump-DeSantis mutually assured destruction.
TARA PALMERI

Fire of Love
A captivating Q&A with the creatives behind the Oscar-nominated doc.
THE EDITORS

Song of Solomon
Player haters are out for Goldman after a painful quarter.
WILLIAM D. COHAN

Need help? Review our FAQs
page or contact
us for assistance. For brand partnerships, email ads@puck.news.
Puck is published by Heat Media LLC. 227 W 17th St New York, NY 10011.