Happy Wednesday, I'm Dylan Byers.
Welcome back to In The Room, my biweekly private email revealing the inner workings of the media industry. Tonight, a deeper look at Chris Licht's Stelter sacrifice—including some details from their private meeting—and what it portends for the future of CNN.
Brian Stelter, who is leaving Manhattan this week and moving to a farm in New Jersey, has dropped from his Twitter bio his myriad former professional titles—CNN chief media correspondent, host of CNN's Reliable Sources program, author of the influential Reliable Sources newsletter, et cetera—and now humbly describes himself simply as a "media nerd." In private conversations with some former colleagues, however, he has floated the idea that he might be worthy of another moniker: "sacrificial lamb."

Stelter, a veteran media reporter-turned-cable news broadcaster, who has a keen understanding of the industry that he both operates in and covers, was likely crestfallen when CNN chairman and C.E.O. Chris Licht told him he would be forced to leave the network. But he couldn't have been wholly surprised, either. Stelter was surely savvy enough to know that his reputation as an occasionally sanctimonious media watchdog, who regularly railed against Trump and Fox News, didn't align with the new parent company's mandate to steer the network away from polarizing programming and liberal bias. He was probably also on edge about the fact that, according to several sources, he had a hard time getting a meeting with Licht during the first weeks of the new boss's tenure—even as Licht was meeting regularly with other on-air talent. And indeed, two sources told me, Stelter had been told several weeks before his ouster that Reliable Sources might be on the chopping block. (Stelter declined a request for an interview.)

Officially, the rationale for canceling Reliable Sources, the longest running program on CNN, has gone through several permutations during the last two weeks. Sources with knowledge of Licht and Stelter's meeting say the CNN chief told the outgoing host that the network didn't need a show exclusively focused on the media. That line was also shared with me by CNN spokesperson Matt Dornic, who nevertheless said that CNN was "going to build out our media team." Meanwhile, in an unexpected interview with the progressive pundit and former cabinet secretary Robert Reich a week after Stelter's ouster, Licht said he "loved" Stelter but the show "didn't make sense on Sundays."

There are, of course, six other days in a week, including Saturday. And yet Stelter, who briefly hosted a daily show on CNN+, was offered no other time slot, sources familiar with the matter told me. Nor was Stelter offered the opportunity to stay on at the network as a correspondent or contributor. Notably, the Reich interview accounts for the CNN C.E.O.'s only public remarks on Stelter's exit. It's peculiar that he would share these extemporaneous thoughts on a former Clinton official's Substack, of all places. The official statement about his departure came not from Licht but from Amy Entelis, CNN's E.V.P. for Talent, not Licht, itself either a brutal shiv or a gracious P.R. toe-in-the-mouse-trap.
ADVERTISEMENT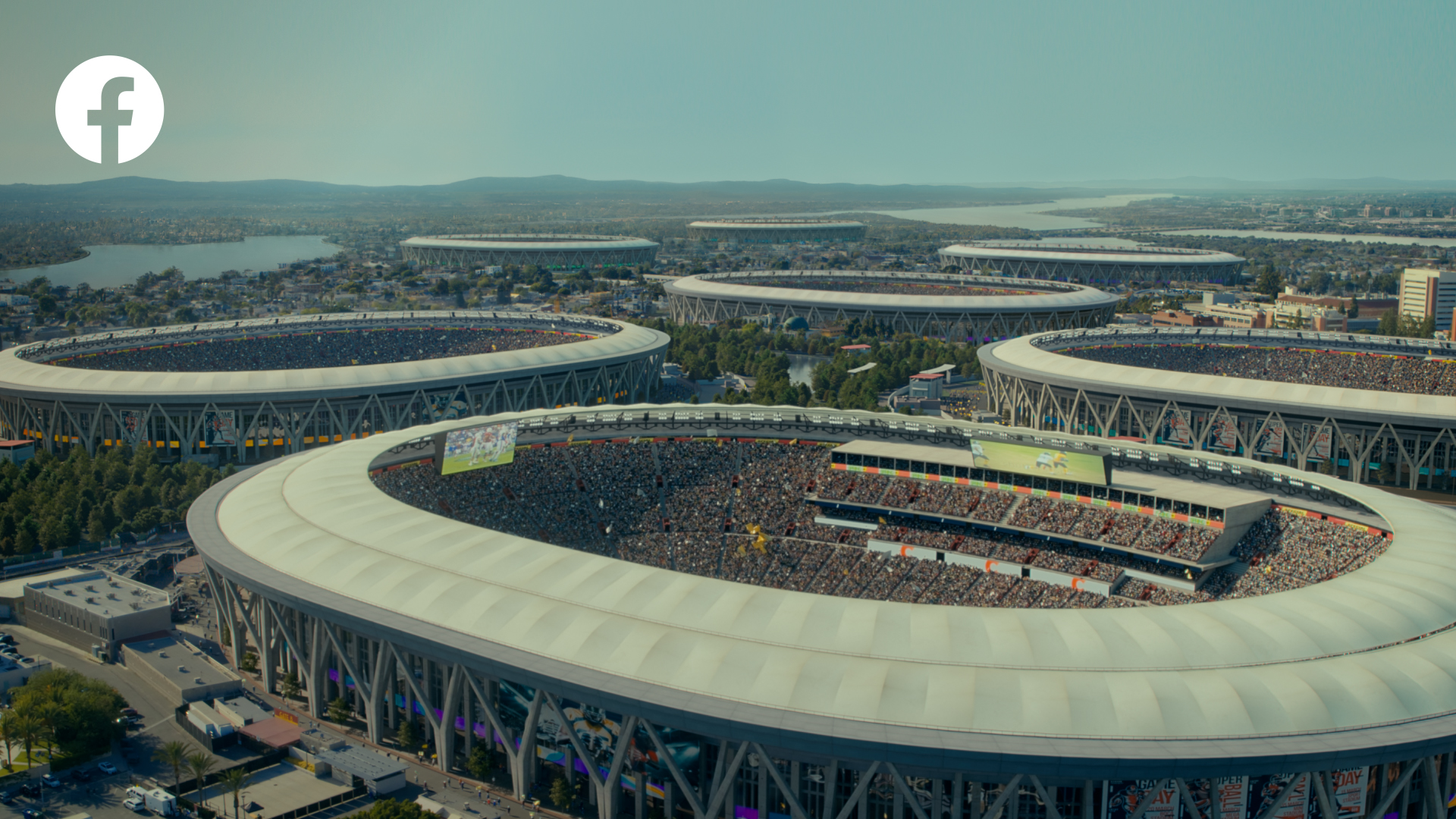 We spent $16 billion to enhance safety and security in the past 6 years
That's enough to build 7 pro stadiums – all to keep our communities safe and create more meaningful connections.
That's just one example of the work we're doing.
Facebook is taking action to keep its platform safe.
Malone's Unspoken Influence
The unique circumstances of Stelter's ouster—he had more than three years left on his $1 million-a-year contract, negating any theory that this was part of Warner Bros. Discovery cost-cutting effort—have left CNN talent and producers nervously whispering and texting about the future of the network, and specifically the influence of John Malone, the highly influential board member and mentor to David Zaslav, who famously called on CNN to eschew its anti-Trump opining and "evolve back" to just-the-facts-ma'am journalism.

There's actually not much reason to whisper: Malone's influence is public record. And his recent comments to the Times, in which he said he had "nothing to do with" Stelter's cancellation and was "not in control or directly involved," are also arguably just an admission of his indirect influence.

Neither Malone nor Zaslav needed to tell Licht what to do or who to fire, because Malone's publicly stated mandate to depolarize CNN made such decisions obvious. As one veteran media executive put it, Licht is "following orders and plays that were called before he was even hired." That's unpleasant stuff, but it's why these jobs pay so well. (In the Reich interview, Licht also denies canceling the show because of political pressure from Malone. Licht did not respond to my request for his perspective on Stelter's ouster.)

The playbook is governed, of course, by Zaslav's view of CNN as a "reputational asset" in the Warner Bros. Discovery portfolio—and, specifically, a news network with a reputation for straightforward journalism catering to Democrats and Republicans alike. Hence Licht's effort to court Republican lawmakers and include more conservative perspectives on the network's panels. But a brand's reputation is also determined by myriad parties, and often most effectively by critics. In CNN's case that includes Tucker Carlson and Sean Hannity and the hosts of The Five, who cherry-pick the most alarmist and sanctimonious snippets on CNN and then run them on autoplay, with their own self-serving and often bogus commentary, for a far greater audience.

In trying to reposition CNN as a non-polarizing network, the most obvious sacrificial lambs may be the ones who are directly in the critics' crosshairs. I'm told Licht actually gave Stelter the opportunity to do two more episodes of his show, instead of one—but who would want to afford Carlson or Hannity the opportunity to bask in an extra week of Stelter bashing?
ADVERTISEMENT

After De-Zuckerification?
What's perhaps most notable about Licht's handling of the Reliable Sources matter, however, is that he didn't have a replacement show lined up. Normally in these circumstances, you announce the launch of your new show while you're axing the old one so as to overshadow one person's termination with news of another person's promotion, flipping the script, changing the narrative, replacing bad news with the good. The logic may be different in this case. If you're trying to signal to Republicans and independents, and to Malone, that you're reforming the network and playing for the middle—well, maybe it's not such a bad thing to have Stelter's ouster in the headlines for a few days. Lambs are usually sacrificed on altars, for all to see.

The downside, of course, is that Licht has once again left CNN employees anxious and fearful about the future. Perhaps that is unavoidable, but it remains inevitably true. Producers are quick to note that, as with the axing of CNN+, the Reliable Sources team will not be folded into another show or department. So what happens to the team behind the next show that gets canned? On the talent side, there's much speculation about who else is bound for the altar. Don Lemon, a primetime star frequently in Fox News's crosshairs, is very safe at the network, I'm reliably told. Well-placed sources are less optimistic about the futures of others who built their personal brands by going to war with Trump, such as Brianna Keilar and Jim Acosta. (Dornic declined to comment "on speculation about individual anchors and talent.")

As I wrote earlier this month, Licht's tenure thus far at CNN has been defined far less by his own bold moves than his ardent de-Zuckerification: taming chyrons, bringing on a lot of token Republicans (many of which make for anodyne television, by the way, in the roundtable this-side-now-that-side format), and finally, Stelter. This fall, Licht will ostensibly add his true imprint on the network via, as it is presumed, a revamped morning show, and by finally picking an heir to Cuomo at 9 p.m. If he nails those moves, the complexities of his early months will be an asterisk on a remarkable stewardship. If the morning, which long vexed Zucker, doesn't work, or if an unforced error hurts prime time, it's another story.

Zaz has Licht's back, make no mistake about it. But Licht has been able to run the network with a light touch—rebooking, tweaking, playing some musical chairs—largely because it was so successful under Zucker. What happens if it isn't anymore?
FOUR STORIES WE'RE TALKING ABOUT
Zero Hour in Ukraine
Trepidation is mounting in Washington and Kyiv as Ukraine launches a risky counteroffensive.
JULIA IOFFE

Netflix's Catch-22
Has the company's yearslong quest to build a library of original content resulted in a pyrrhic victory?
JULIA ALEXANDER

The Fugees & 1MDB
Pras Michel is at the center of a sprawling, high-stakes international lawsuit.
ERIQ GARDNER

The Whims of Oz
Notes on Dr. Oz's entropy, the Jackson Hole strategy mixer, & Carville's next act.
TARA PALMERI
You received this message because you signed up to receive emails from Puck

Was this email forwarded to you?

Sign up for Puck here

Interested in exploring our newsletter offerings?

Manage your preferences

Puck is published by Heat Media LLC

227 W 17th St

New York, NY 10011

For support, just reply to this e-mail

For brand partnerships, email ads@puck.news