Welcome to a special Tuesday edition of In the Room, my biweekly private email on the intrigue and inside story behind what's going on in the media industry.
In today's column, what I'm hearing about NBC News chief Cesar Conde's secret trip to Ukraine—and what the head-scratching inside 30 Rock reveals about the network's deeper insecurities.
SPONSORED BY HULU'S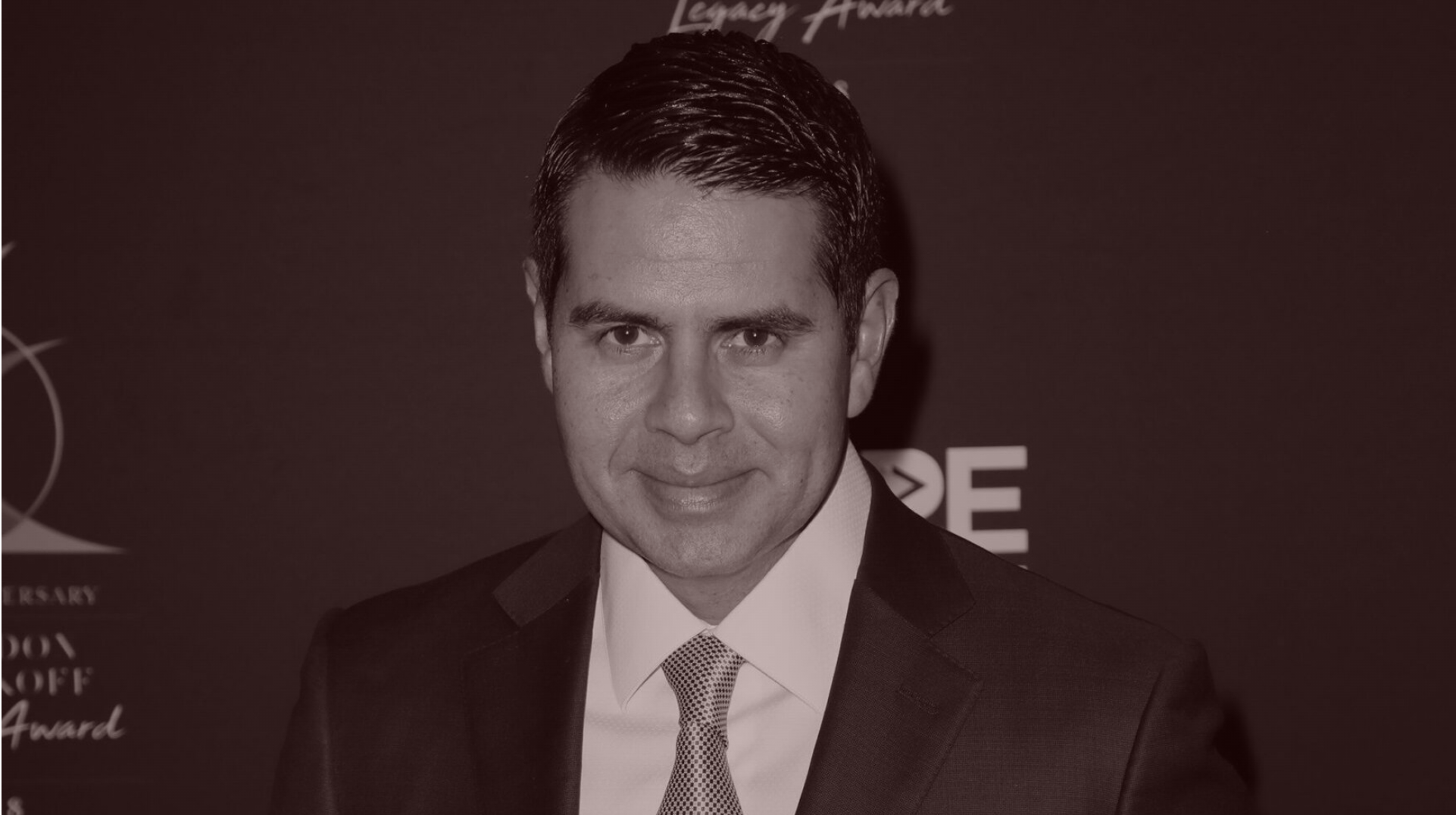 Cesar's Ukraine Tour
30 Rock is aflutter with frustration and eye-rolling over the NBC News chairman's recent trip to Lviv. Is it typical TV news backbiting, or is a larger frustration afoot?
This Friday, as a kick-off to Washington's annual White House Correspondents Dinner weekend, NBC News Chairman Cesar Conde will host a belated grand opening for the network's sleek new state-of-the-art studio at 400 North Capitol Street. A party for lawmakers, lobbyists and other D.C. power players will be preceded by a private reception for staff. Conde will make some brief remarks, presumably commending the essential work of NBC and MSNBC journalists, who rightly deserve his praise, and the D.C. rank and file will get drinks, appetizers and a rare opportunity to shake hands with a high-level executive who usually splits his time between New York and Miami.

Even after two years at the helm of NBC News, Conde remains something of an enigma to many of the company's journalists. A polished, Harvard and Wharton-educated businessman, he's an ostensibly brilliant guy who sits on the boards of Walmart and Pepsi. He is also a stark departure from news organization leaders of the past. Former NBC News presidents like Neal Shapiro, Steve Capus, and Andy Lack, and their contemporaries across broadcast and cable news, had largely come up as executive producers and considered themselves journalists. They were intimately involved in day-to-day editorial decisions and thrived off the competitive energy that comes with winning a news cycle. This rearing made them natural talent whisperers, and often garnered them large measures of credibility in organizations where the talent is out front and the numbers people eat at the nerds table in the cafeteria.

Conde, for his part, comes from business and politics. He was a White House Fellow for Colin Powell, in 2002, and sources who know him say he's long been interested in Florida politics and was considered for jobs in the Obama administration, where he served on an advisory committee. Conde, who cut his teeth as the highly successful president of Univision, has also told NBC insiders that he has no appetite for editorial direction. And, after all, that was never his mandate. NBCUniversal President Jeff Shell appointed him to run the business and delegate editorial duties to his deputies at NBC News, MSNBC and CNBC. (Disclosure: I used to work at NBC News.)

Perhaps that is why it struck some NBC News insiders as odd that Conde made a 24-hour visit to Lviv, Ukraine, last weekend to assess NBC's operations in the war-torn city and visit the staff. As the head of the news division, Conde is entitled to do what he wants, but NBC insiders with knowledge of the matter also told me that the manner in which the trip was managed seemed decidedly strange. Conde enlisted the network's top newsgathering executives to arrange the cars, planes and a security apparatus to shepherd him into Ukraine on Saturday. He left Sunday. The visit, which he made along with his head of corporate affairs, Emma Carrasco, and Adrienne Mong, a senior vice president for international newsgathering, was not inexpensive and required an already beleaguered staff to play host to a corporate dignitary. All at a time when, the sources said, the network is holding off on sending more correspondents to the country in order to manage costs.

Some NBC insiders quietly criticized Conde for potentially using the trip simply to burnish his own image. (Even with all the attendant costs, it should be noted, there are certainly less brave ways to do such things.) For others, it broke with a kind of journalistic code of conduct at the network. In the past, top business executives have occasionally visited war zones, but almost always when accompanying a journalist on a very sensitive assignment or high-level interview. "Internal reaction ranging from massive eye rolls to deeply felt offense that he's treating a war zone like a theme park," one NBC insider said. As one NBC executive put it: "The burden of it outweighs the value."

It turns out that there was no intention of producing a story or landing an interview. Conde was on a weeklong trip in London and Poland and made the 24-hour visit to Lviv for three reasons, his spokesman Stephen Labaton told me. He wanted to: 1) "take the opportunity to convey his gratitude and support to the people in harm's way"; 2) to "assess the situation and understand what's going on there"; and 3) to assess "what our footprint should be in the region." Labaton said Conde underwent the usual security training required of NBC journalists who visit war zones. "I don't see anything unusual about a leader of a news group doing this," Labaton told me. He also noted that Conde had "received overwhelmingly positive messages from people who he met with during his trip."

The half-a-dozen current and former news executives that I surveyed, with experience dating back decades across broadcast and cable, noted that there's actually little precedent for news executives visiting war zones to assess and congratulate staff, with all the expenses and logistics that entails, and that thanking correspondents and fixers is something that can easily be done by phone or Zoom, or in person later, without burdening teams on the ground and putting business executives at risk. Indeed, NBC News usually only has one or two correspondents on the ground in Lviv at any given time, and they and their teams cycle in and out of the country. Richard Engel, for instance, is presently in London.

One veteran news executive called it "a total waste of resources," and said Conde was "obviously looking for a narrative and photo op." Like the NBC insiders, these executives said there was a stark difference between someone like Andy Lack or Jeff Zucker flying to Ukraine to secure an interview with Zelensky, and a McKinsey-style business executive like Conde dropping in simply to assess the situation. "No one goes sightseeing in a war zone," said another veteran television news executive. "It's a war story for the Pepsi and Walmart boards."
ADVERTISEMENT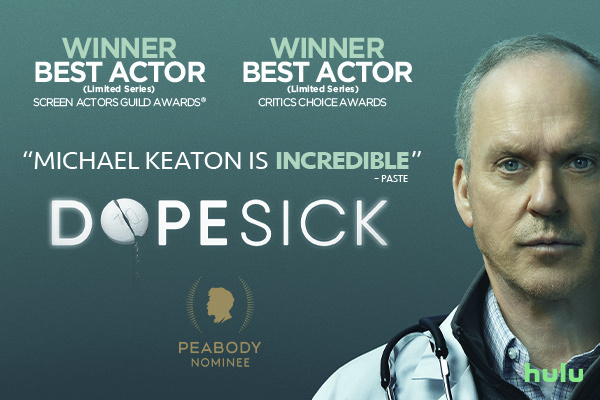 In the end, as the person in charge of the business, Conde can do as he pleases. But the head-scratching emanating from the situation highlights a couple larger truths about the current nature of the news business. CNN is grabbing all the headlines in the cable news wars right now, naturally, given the spectacular immolation of its streaming service. And while NBC's news division is still a very profitable enterprise, it's become something of an inchoate, visionless operation, both to the industry and within the building.

This is to be expected, especially as the transition from linear to streaming plays out in a far more elongated and unpredictable manner than many envisioned. Conde is charged with managing the decline of the fading, but still quite profitable, cable business, while concurrently deciphering the long-term future of massive assets like Today and the nightly news product. All while imagining them for a streaming future, which has proved incalculably hard in news, and without screwing up the various lucrative contractual obligations that the linear assets have with their carriers and advertisers.

It's a gordian knot that is only complicated by talent frustrations. Maddow's abdication of 9 p.m., as I've previously noted, is just the latest signal of the fact that elite broadcasters don't want to participate in the decline but don't necessarily know what's next either. A hit show looks the same on HBO as it does on HBO Max. News, with its emphasis on live reporting and "gets," doesn't commute the same way.

Conde has succeeded, in part, by keeping a low profile amid the chaos. And while he is sometimes criticized for being an adroit political player, show me a broadcast executive who isn't. He's also done an admirable job of managing his portfolio's future into streaming with aplomb. It's hard to imagine that Shell and Comcast C.E.O. Brian Roberts look at the $400+ million dumped into CNN+ with anything besides affirmation that their guy would never let that happen.

Indeed, the media business has a long, long history of intramural frustrations between talent and executives, and this isn't the first or the last example of people rolling their eyes at the boss's behavior. But something else may also be afoot here. The talents of the Lacks and Zuckers of the world was that they thought like executive producers while also governing the P&L. Back in the old days, NBC news executives used to have to head to GE headquarters in Westchester to defend all aspects of the business—the balance sheet, succession, et cetera—before an armada of beancounters. But inherent in these conclaves was the fact that the business was run with a creative vision at the fore.

Conde, on the other hand, represents a Jason Kilar-ian migration to the other side of the spectrum. And while his insistence on delegating content matters to network chiefs may be evolved and wise, it has created a fair amount of soul-searching and confusion, and at a time of widespread hand-wringing in the industry. On some level, his financial acuity may be more important to Comcast shareholders than his apparent indifference to hastily filling 9 p.m. And his position in the universe may also reflect the fortunes of the industry itself. Back in those old days, running the news division was the culmination of a career. Now, it may just be a stop on a different path up the greasy pole. In this version of the future, a business executive surveying Ukraine might not seem so strange at all, just different. "He's not a villain. He's not a bad guy," one former news executive said of Conde. "He's just a candidate in search of a bigger job or office."
ADVERTISEMENT

FOUR STORIES WE'RE TALKING ABOUT
Musk's Hatchet Man
Notes on the B.Y.U. alum running Musk's family office and Thiel's next moves. Plus, new details on how Reid Hoffman plans to kneecap the Berniecrats.
THEODORE SCHLEIFER

How Elon Ate Twitter
William D. Cohan, who called the Musk takeover all along, talks to Peter about the next steps in the twitter takeover process.
PETER HAMBY

HBO's Lakers Headache
NBA legend Jerry West is demanding a retraction over Winning Time and is hinting at a lawsuit.
ERIQ GARDNER

Movie Theater Mojo
The Great Netflix Correction is forcing Hollywood to rethink the "all-in" strategy for streaming. It's not nearly a reversal of fortunes, but it's definitely a vibe shift.
MATTHEW BELLONI
You received this message because you signed up to receive emails from Puck

Was this email forwarded to you?

Sign up for Puck here

Interested in exploring our newsletter offerings?

Manage your preferences

Puck is published by Heat Media LLC

64 Bank Street

New York, NY 10014

For support, just reply to this e-mail

For brand partnerships, email ads@puck.news