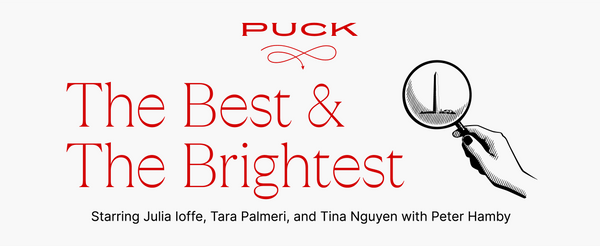 Hello, and welcome to week two, day two of The Best & The Brightest, Puck's daily newsletter on all things politics.
I have to start tonight with some incredibly heartbreaking news not just for me, but for my co-authors, Tara Palmeri and Tina Nguyen. This morning, our friend and former colleague, Blake Hounshell, took his own life. Stunned, shook, devastated—I'm not sure how else to describe our reactions.
To think that our friend felt such pain and had suffered so much is absolutely soul-crushing, so we wanted to remember some of what made us love him: his exquisitely biting sense of humor, the sheer breadth of his knowledge and his ability to rapidly synthesize it, his mischievousness and ability to stay atop all the gossip streams, but also his warmth and his loyalty, his friendship and his ability to always be an ally.
When he died, Blake was working at The New York Times, where he wrote the "On Politics" newsletter, but before that, he worked with all three of us Puckettes at Politico. (Yours truly, being the oldest, worked with Blake way back in the day at Foreign Policy, where Blake would expertly edit my very green dispatches from Moscow.) To work with Blake was to know the joy of working with an editor who always wanted to push the envelope creatively, who always asked you, as Tina fondly recalled, "to make the story more fun," even going as far as stealing one of Tina's stories from editors who wanted to make it more "traditional." ("Fuck that, let me edit it," she remembers him saying.) I remember Blake asking me to write a profile of Newt Gingrich—"but for millennials." They don't know who he is, he argued, so explain him to them. "Make it fun," he instructed.
Then there was Blake on Twitter, like the time he got into a long debate with my mom about the utility of bay leaves in cooking. (Blake was an ardent cook, but he lost that argument.) Or the time that he doubled down on the decision to headline a piece with a quote from Rahm Emanuel: "Just Another Day in Fucknutsville." When Twitter lost its collective mind, Blake defiantly declared that he was the mayor of said population point.
But more than anything, Blake was kind. "He was definitely mischievous, but he also supported and protected younger reporters," Tara recalled. "He was never threatened by us but was always looking for how he could support us. You know how a lot of older men in the business can try to tear you down." (Oh, do I ever.) "He was definitely a model of how an editor should be," Tina agreed. "Especially a male editor."
Oh, Blake. We are absolutely devastated and we will miss you terribly. And we hope, more than anything, that you finally found some peace.
Can't see the full story? You're receiving the free version of The Best & The Brightest at . For full access to Puck, and to each of my colleagues, you can subscribe here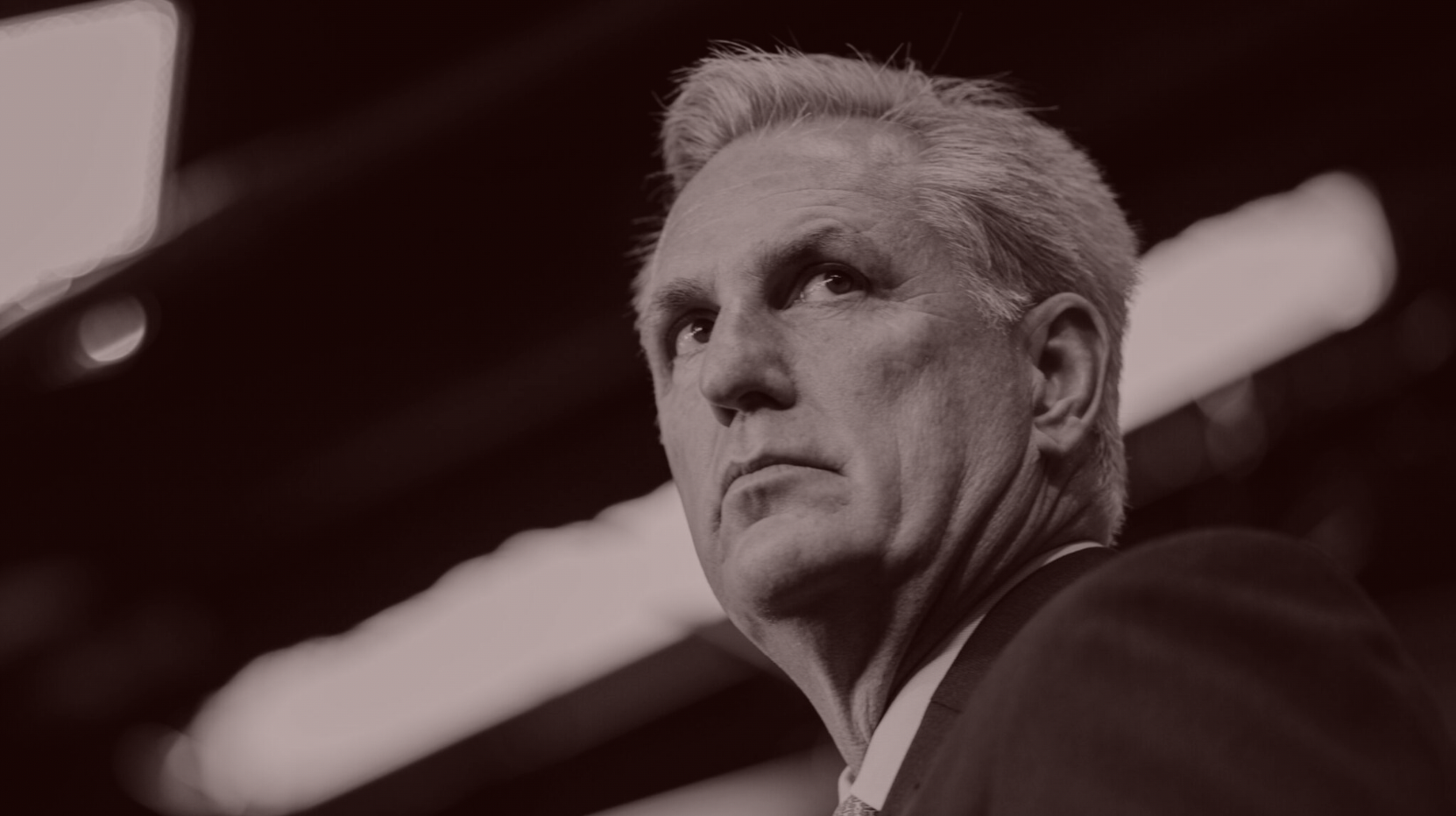 Kevin McCarthy's Permanent Crisis
With the Speaker's office on a MAGA leash, Hill insiders worry a shutdown is "guaranteed." Others fear a disastrous debt ceiling debate, military spending freeze, or government funding limping along on continuing resolutions. Welcome to McCarthy's Washington.
Want to know how Washington really works? On Sunday morning, Rep. Jim Jordan, a leader of the House Freedom Caucus, fresh off last week's Speakership debacle, went on one of the Sunday morning shows and said that it wasn't just Ukraine spending that he and his comrades had their eyes on. It was all defense spending. "We got a $32 trillion debt," he said. "Everything has to be...
FOUR STORIES WE'RE TALKING ABOUT
The Globes Woes
Is this the swan song for NBC's Globes, or the start of a new chapter?
MATTHEW BELLONI

Need help? Review our FAQs page or contact us for assistance. For brand partnerships, email ads@puck.news.
Puck is published by Heat Media LLC. 227 W 17th St New York, NY 10011.