Good evening, I'm Dylan Byers. Welcome back to In The Room, my biweekly private email on the inner workings of the American media. Tonight, we go back inside CNN, where C.E.O. Chris Licht is getting ready to unveil some new programming moves in the hope of growing profitability. Just how he gets there is the $150 million question.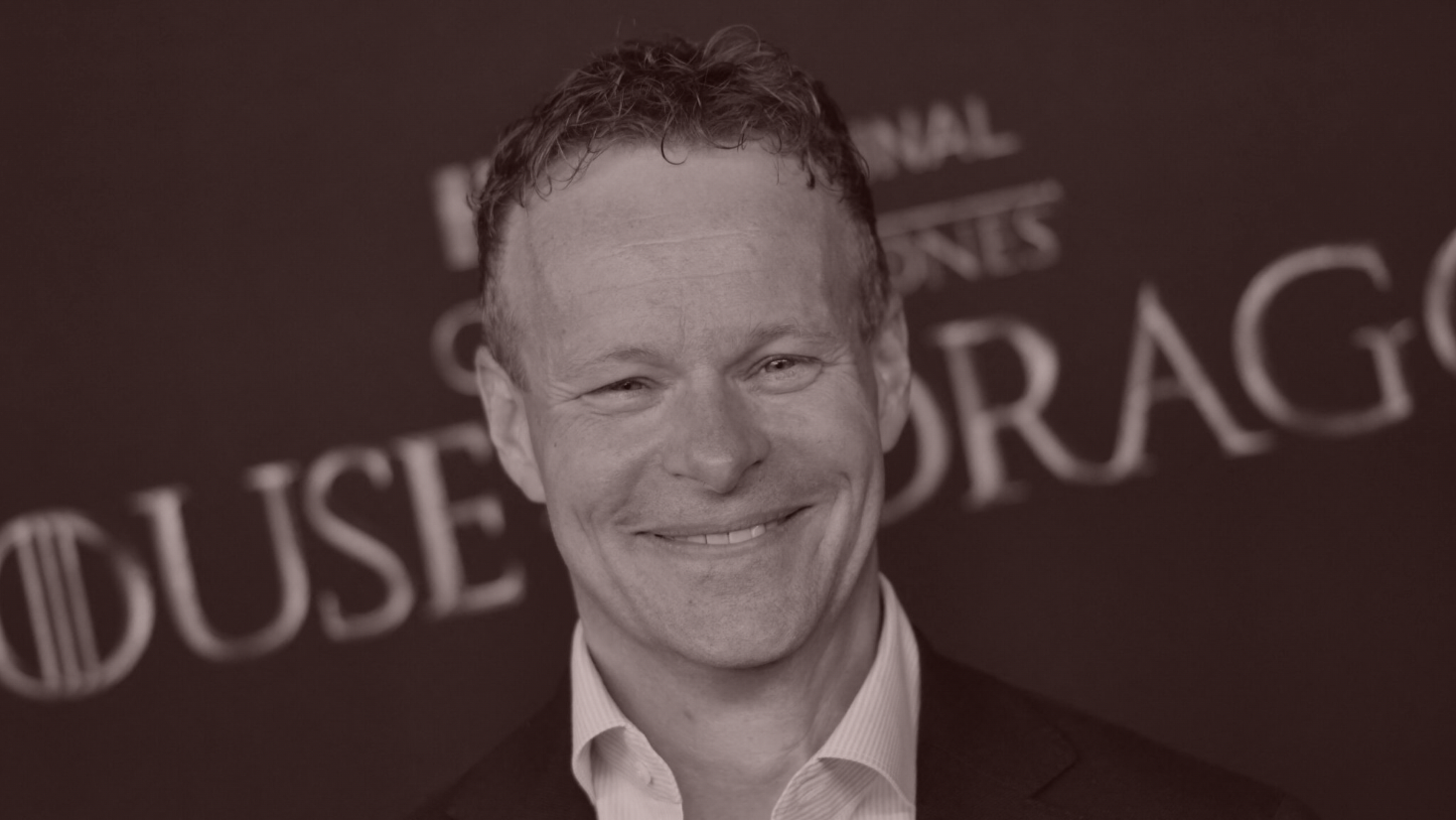 Licht's Big Number
Chris Licht expects to grow CNN's profitability this year by $150 million, up to $900 million. But how?
It's fair to say that Chris Licht, the beleaguered chairman and C.E.O. of CNN, is overdue for a lucky bounce, a fact that even his staunchest supporters would concede. His inaugural year running the network has involved a confection of headaches both macroeconomic and small, inevitable and self-made, marred by a $100-million-plus budget shortfall, mass layoffs and cuts, the nuking of CNN+, internal vexation about his management style, a Jake Tapper primetime snafu and some of the worst ratings in the network's 42-year-history.

And it didn't help that the Fed's interest rate journey threw a few monkey wrenches in David Zaslav's debt-reducing integration process at Warner Bros Discovery. In moments of pique, CNN loyalists often ask themselves WWJZD: What would ousted president Jeff Zucker have done differently? A lot, presumably, but even Ted Turner could not have navigated CNN's challenges without some errant bloodletting.

This year, Licht has already faced a litany of frustrations: his signature morning show has been beset by a tabloid feeding frenzy regarding reports of a frosty relationship between co-anchors Don Lemon and Kaitlan Collins. More recently, the network managed to miss live footage of the Chinese balloon shootdown, ceding the exclusive to Fox News, and infuriating many inside the building who wondered how such an oversight could occur. (Alas, one does wonder if the Zucker-era administration would have transformed this transient tabloid espionage into a modern poop cruise.) But perhaps most poignantly for the proud journalists who populate the business's corridors, CNN came in last in the total ratings (behind Fox, MSNBC, and the big three broadcast networks) for coverage of Biden's State of the Union address—exactly the kind of ratings opportunity that CNN once dominated, especially when a Democrat was behind the podium.

In the nine months since Licht assumed the position, it's hard to point to material triumphs to balance out the many ostensible setbacks. There are more Republican lawmakers on the network, to be sure, which suggests he's fulfilling his mandate to improve CNN's reputation as a nonpartisan network. On the other hand, these reputational tweaks and overall brand management are rendered far more complicated when fewer and fewer people are watching. CNN currently averages around 500,000 total viewers at any given time, with roughly 100,000 in the 25-to-54-year-old demo—and this statistic remains consistent in both primetime and total day mainly because Licht still hasn't established a primetime strategy to significantly lift the baseline dayside audience.

Historically, CNN has beaten MSNBC in the demo, even if it loses in total viewers, and Licht has correctly stressed that this targeted victory is more important since the demo matters more to advertisers, and thus the business. But even here, CNN is coming perilously close to falling behind MSNBC. Last week, for instance, CNN did 107,000 in the demo in primetime, while MSNBC did 111,000.

This dismal ratings performance can have financial consequences: If you under-deliver to advertisers on ratings, you enter the realm of make-goods, running their ads longer to cover the liability, which eats up the ad space you can sell. And this, of course, is how you arrive at budget gaps that require cuts and layoffs. In the Trump-Zucker era, CNN made more than $1 billion in profits annually, and roughly $1.2 billion in 2021. Last year, the business did just $750 million in profit, a budget shortfall that can partially be explained by CNN+, but which also required Licht to backtrack on his initial promise about avoiding layoffs. In the end, CNN laid off more than 300 employees.

This year, CNN is targeting about $900 million in profits, two sources familiar with the matter told me. And Licht seems confident about hitting that target. In an interview with The New York Times in December, he said, "I promise you CNN will be more profitable next year." How will the business grow profitability by $150 million as ratings decline? That, I suppose, is the $150 million question.
Increasing profitability in a declining business either requires cutting operating expenses to grow margins (locating synergies, often enough) or pulling various levels to grow topline revenue, or all of the above (not to mention exploring tax issues and other P&L accounting jujitsu maneuvers). Having already made hundreds of cuts, Licht appears focused on the latter. He is currently at work on a number of moves that might conceivably return some buzz to CNN, which is often a leading indicator of renewed advertiser interest.

Last month, I reported that he was courting Gayle King for a once-a-week primetime gig that would allow her to keep her current job at CBS This Morning. Those talks are ongoing. Meanwhile, network sources tell me Licht is also in talks with a number of other on-air talents from the worlds of news, entertainment and sports who might host weekly, news-oriented shows that would help broaden the aperture of CNN's programming. If he can recruit enough of these people, he could patch together a rotating lineup of primetime stars, interspersed with regular programming and some big special events that the network currently has in development. It would be a departure from the traditional model of a single host at each hour, but one that might conceivably garner some attention—provided the names and events are big enough.

In April, Licht will also unveil a new look and feel for the daytime hours, which, as previously announced, will be broken into three-hour blocks, each with a trio of co-hosts. The Licht brain trust feels very bullish about this new aesthetic overhaul. Of course, graphics and camera angles and new anchor positions are not enough to reverse the inexorable decline of linear television; but they could ostensibly help momentarily slow the decline, and perhaps win Licht some of those much-needed plaudits.

Then again, it's hard to put too much faith in Licht's new plans when you assess the old ones: Tapper at 9 p.m., Licht's initial primetime solution, was a brutally awkward affair, complete with premeditated hand gestures and ill-advised dad jokes. CNN This Morning was marketed as a show hosted by three genuine, in-real-life friends, and yet the lack of chemistry between Don and Kaitlan is all too palpable. And the talents that Licht moved to primetime as placeholders have done nothing to move the needle for the network.

As I wrote last week, there isn't any programming masterstroke that will reverse the decline of cable news, or its smaller role in a rapidly enlarging entertainment media ecosystem. Nevertheless, it's hard not to feel at times as though Licht is exacerbating and accelerating that decline. The ratings for this year's State of the Union were lower across the board, but CNN's viewership was unique in that it was down more than 50 percent.

Of course, Licht has the luxury of some time to make some of these creative decisions. CNN employees may decry their fate, at least compared to the good old days, but the business's economic mojo—cable carriage fees—ensures enough steady recurring revenue for him to continue to pivot the ship. In some ways, perhaps, that might make the process even more agonizing. Because if that plan doesn't work, after all, the alternative path towards hitting that $900 million number won't be nearly as creative.
FOUR STORIES WE'RE TALKING ABOUT
G.O.P. Spin-the-Bottle
Notes on the conservative tech billionaires picking their '24 dance partners.
TEDDY SCHLEIFER

Balloon Mind State
On the D.C. foreign policy response to a meme-worthy mini crisis.
JULIA IOFFE

Late Night Endgame
A candid conversation with Grammys executive producer Ben Winston.
MATTHEW BELLONI

Need help? Review our FAQs
page or contact
us for assistance. For brand partnerships, email ads@puck.news.
Puck is published by Heat Media LLC. 227 W 17th St New York, NY 10011.