Good morning, I'm Dylan Byers. Welcome back to In The Room, my biweekly private email on the inner workings of the American media. I'm coming to you a little early today with a fresh scoop on one—just one—of Chris Licht's very unconventional ideas for CNN primetime: Charles Barkley.
P.S.: Puck is partnering with National Geographic's documentary feature Oscar nominee, Fire of Love, for a screening with the film's creators on Feb. 14, and I'll be emceeing our event in Los Angeles. You can RSVP here if you're a Puck subscriber (and feel free to bring a date). Hope to see you there.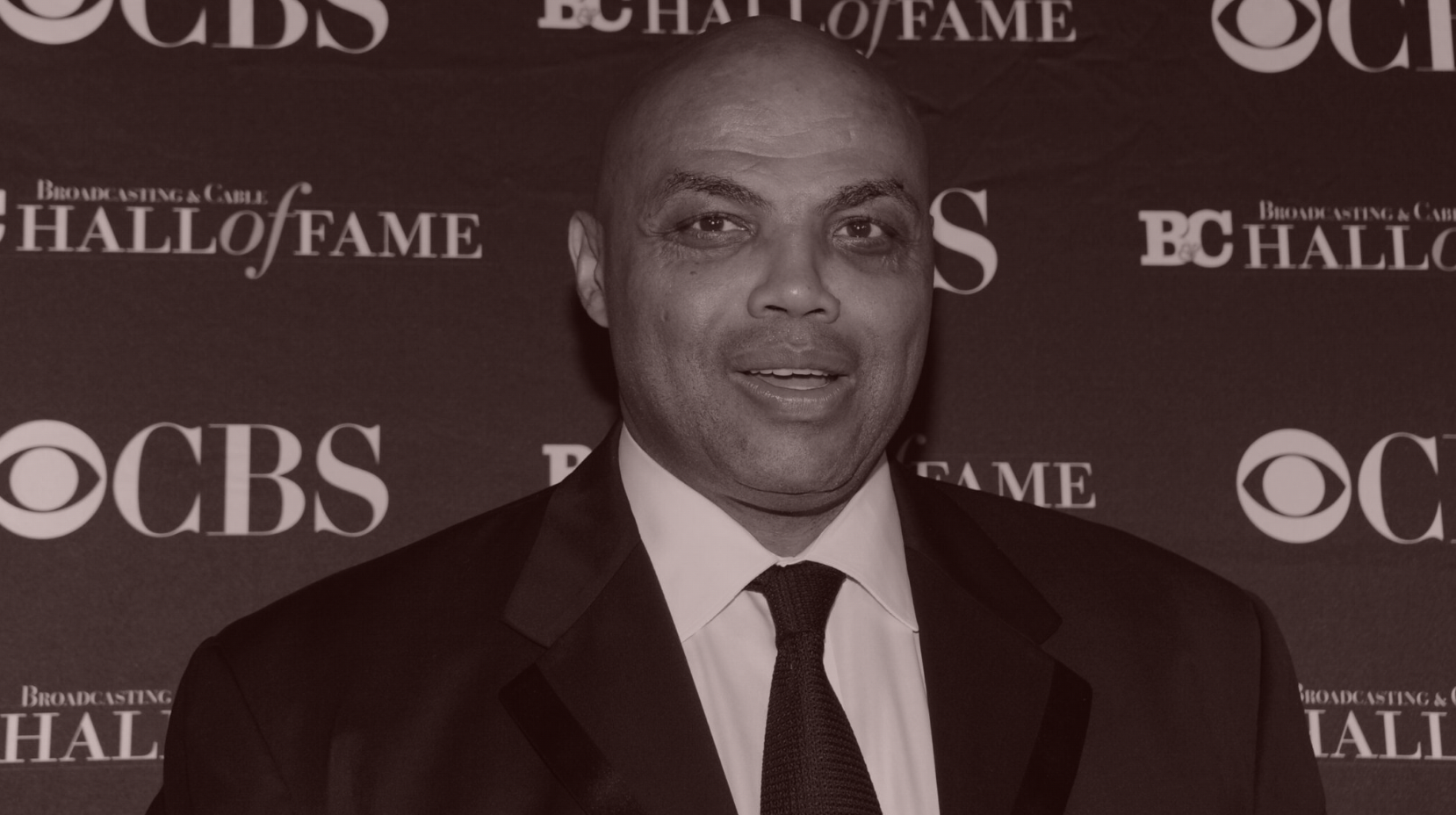 Licht's Rebound Play
As he tries to woo Gayle King, Chris Licht sets his sights on bringing Charles Barkley to CNN.
Earlier this week, I reported that Chris Licht, the beleaguered chairman and C.E.O. of CNN, has been pitching a number of on-air talents from the worlds of news, entertainment, sports and comedy about hosting weekly, news-oriented prime time shows on his network—a move that might ostensibly reverse his fortunes, and those of CNN, after an early tenure beset by layoffs, budget cuts, ratings declines, failed programming experiments, sapped morale and bad press. Licht's plan, I've been told, is to thread together a rotating lineup of star-helmed shows, interspersed with regular programming and some big special events, into a programming patchwork that eschews the traditional one-host, five-nights-a-week strategy for something more akin to broadcast entertainment: one lineup on Mondays, another on Tuesdays, and so on.

It sounds risky, but at this point every risk may be worth taking. Furthermore, risks are required and preferable in an industry where the status quo has been fundamentally broken for the better part of a decade, despite the warm bath of the Trump boom. CNN's viewership has been at record lows since Licht took over, a fact that was driven home this week after the network came in last behind Fox, MSNBC, and the big three broadcast networks for coverage of Biden's State of the Union address.

But, of course, Licht can't be reckless. Sure, the entire linear television industry is in inexorable decline, but there's still a brand to uphold, and hundreds of millions of dollars to be gained by simply increasing ratings by, say, a couple hundred thousand more viewers in the demo—a masterstroke of the Zucker era, when CNN made $1.2 billion in profits. As I reported on Wednesday, CNN is targeting about $900 million in profits this year, up from $750 million in 2022, the year of the rapid CNN+ concoction and subsequent unwinding. Without improving ratings, there are only so many other levers to pull—and the most obvious, of course, is more budget cuts and layoffs. Licht, a super programmer, presumably knows that ratings won't be the answer to all of the network's challenges, but it's a necessary endeavor regardless, especially after a year of basically putting prime time out to pasture.

One talent that Licht is courting is his former morning show star Gayle King, as I reported last week. But there's another name on Licht's shortlist that is far more unconventional for cable news, and could be the boldest—and potentially most disruptive—programming move of his tenure to date. Licht is now in negotiations to bring Charles Barkley to CNN for a news-oriented primetime show, two sources with knowledge of the matter tell me. Yes, Charles Barkley.
The show would see the 11-time NBA All-Star, Hall of Famer, and current mega-popular TNT Inside the NBA analyst interviewing newsmakers, journalists, and other guests about various topics of the day. The conceit is that a genuine, outspoken, often humorous figure like Barkley might be a bigger draw than the traditional self-serious newsman, and might be better suited to ask guests the kinds of questions that average Americans actually care about. Reached for comment, CNN spokesman Matt Dornic said, "Chris is having conversations with dozens of culturally relevant individuals from the worlds of news, sports, entertainment and comedy."

This might sound slightly insane at first, but it really isn't at all. Barkley was long considered to be interested in politics, and many thought that he would run for governor in Alabama, his home state, after his playing days concluded. He's long been a student of media: he was mentored by the great NBC Sports maestro Dick Ebersol and counts Michael Wilbon, the trailblazing sportswriter and broadcaster, as a close friend and mentor. (The two men have collaborated on a number of books.)

Also, the recent success of non-professional, personality-based interviewers—Joe Rogan, Marc Maron, Pat McAfee, Dax Shepard, the Smartless guys—suggests that general interest audiences prefer populist stand-ins rather than Oprah or Sorkin types, at least for this kind of news. And Barkley is a natural in front of the camera. His arrival on television a couple decades ago was a true revelation, similar to Tony Romo's recent transition from the huddle to the CBS booth. Barkley's half-time performances could out-rate chunks of gameflow.

It could also make economic sense. The Barkley deal would allow Sir Charles to continue his role with TNT, just as the offer to King allows her to continue anchoring CBS Mornings. In Barkley, Licht would be sharing talent with another arm of the Warner Bros. Discovery television universe, a factor that may make the overall deal less burdensome on his P&L. Indeed, it's quite conceivable that David Zaslav encouraged Licht to go looking for in-house talent, and that more WBD talent cross-pollinations like this could also be in the pipeline.

Barkley, who had been courted by the Saudi LIV golf tour, recently signed a new ten-year deal with TNT, reportedly for more than $100 million. (Whether Barkley stays with TNT for ten years is contingent on whether or not they renew their NBA rights after the 2024-25 season—still very much an open question.) Either way, this could help monetize his talents.

There are, of course, some risks to bringing Barkley to CNN, not least of which is that many CNN purists and capital-J journalism traditionalists could shit the bed over the fact that a crucial time slot is being given to a non-journalist. More to the point, Barkley—very much to his credit—is a self-described "straight shooter," with occasionally blunt and controversial perspectives. In a recent interview with the All The Smoke podcast, Barkley recalled how Ebersol had encouraged him to pursue a career in television: "I think you'll be great on TV, you're always going to be in trouble," Barkley recalled Ebersol telling him. "Clearly somewhere along the way you made up your mind that you're always just going to be honest and deal with the ramifications."

Barkley and King are not the only star talents Licht is courting for his new CNN primetime strategy. I am told there are at least a few others. And of course, exactly what Licht's primetime looks like depends on who actually signs on the dotted line. But it's clear he's trying to take big swings, and at least envisioning something that would be a radical departure from what's currently on offer at MSNBC and Fox. And, given where CNN is, and the state of the television news industry itself, that may indeed be a risk worth taking.
FOUR STORIES WE'RE TALKING ABOUT
Sinema Vérité
Notes on the consesual delusion in D.C. around Kyrsten Sinema.
TARA PALMERI

Disney's New Era
Peltz's proxy war is over. Now what?
MATTHEW BELLONI & BILL COHAN

G.O.P. Spin-the-Bottle
Notes on the conservative tech billionaires picking their '24 dance partners.
TEDDY SCHLEIFER

Need help? Review our FAQs
page or contact
us for assistance. For brand partnerships, email ads@puck.news.
Puck is published by Heat Media LLC. 227 W 17th St New York, NY 10011.