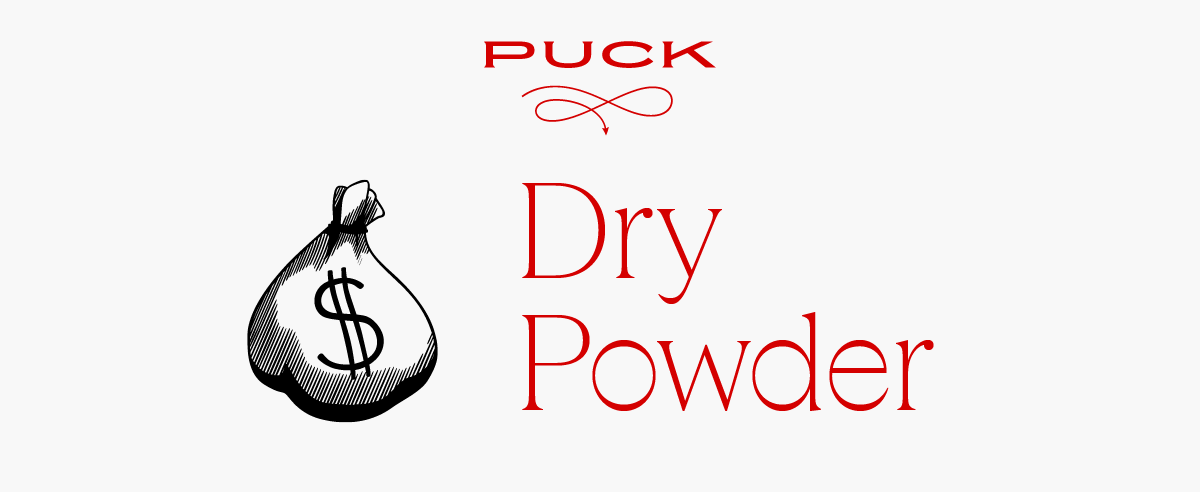 ​​Happy Sunday, and welcome back to Dry Powder.
In today's issue, a look back at what was an exceptionally quiet year in M&A dealmaking—with the exception of one glaring, Elon-sized aberration. Then, some thoughts on Bret Taylor's surprise departure from his role as co-C.E.O. of Salesforce, and a close look at Twitter's stark financial picture.
The dealmakers on Wall Street have had a nice long run, fueled by indifferent regulators and cheap money. These things tend to go in cycles, some longer than others, and this one has been a particularly long and lucrative ride for investment bankers. The year 2021 was a particularly notable bonanza: JPMorgan Chase, for instance, made a stunning $46.5 billion in net income, a 70 percent increase above 2020. It was obvious that between a new monetary regime at the Federal Reserve, where interest rates were increasing rapidly, and a regulatory regime that was going to be far more vigilant than it had been under
Donald
Trump,
that the deal environment was going to change. And it has.
Aside from the Twitter debacle, there has been little M&A activity of note this year. In the first seven months of 2022, global M&A deal value fell 32 percent from the same period of 2021, from $2.5 trillion to $1.7 trillion. Indeed, 2022 may be notable only for Elon's ghastly Twitter deal, and as the year that other mega-deals either fell apart because of regulatory actions, such as the Penguin Random House deal for Simon & Schuster, or seemed destined to fall apart, such as Microsoft's proposed acquisition of Activision Blizzard, Meta's proposed acquisition of Within, the virtual reality company, or Amazon's proposed acquisition of Roomba.
And this is becoming costly, too. For instance, in addition to the millions in legal fees that, say, Penguin Random House spent fighting the Federal Trade Commission, it also had to pay a termination fee of $200 million to Simon & Schuster. Markus Dohle, its C.E.O., recently turned in his resignation, effective at the end of 2022. Microsoft will have to pay Activision Blizzard a whopping $3 billion if the F.T.C. prevails in blocking the acquisition. Meanwhile, Illumina's proposed re-acquisition of Grail, as I've written about here before, just suffered another setback from regulators in the European Union. Nothing is easy these days for M&A bankers. And when you combine the tougher regulatory environment with higher interest rates and lower stock prices, let's just say the M&A chill is real and not thawing anytime soon.
As ever, no one is going to feel sorry for a Wall Street investment banker. In fact, some of the easiest money ever made was made this year by Goldman Sachs and JPMorgan Chase for rendering fairness opinions to the Twitter board of directors after Elon Musk came along and offered, out of the blue, to buy the company for $44 billion. That's the definition of a no-brainer on Wall Street. That deal was "fair," or more than fair, the second Elon proposed it back in April. Still, Goldman and JPMorgan had to put up a stink, as did the board, to make it look like hard work. For its trouble, Goldman walked off with $80 million for a few weeks' work; JPMorgan Chase had to make due with roughly $53 million for its very easy opinion. Sometimes it just pays, and pays well, to be interstitial men.
A MESSAGE FROM OUR SPONSOR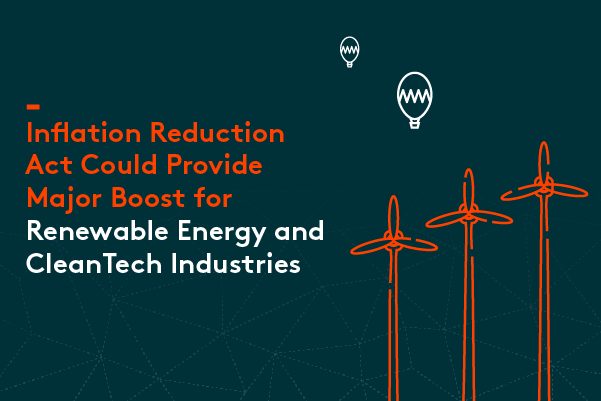 Potential investing opportunities from the Inflation Reduction Act
Recently, the landmark Inflation Reduction Act was signed into law, directing hundreds of billions in funds to advance climate and green energy priorities.
Explore potential investing opportunities and other takeaways in our full breakdown of the law's funding priorities.
Last week, Salesforce co-C.E.O.
Bret Taylor
surprised Wall Street by stepping down from his position at the company, a year after ostensibly becoming
Marc Benioff
's heir apparent and just a few months after finishing his high-profile assignment as the chairman of the board of Twitter. (In their co-C.E.O. structure, Taylor reported to Benioff.) The shocking Salesforce news was followed by other high profile departures from the company, including that of
Stewart Butterfield
, who sold Slack to the SaaS behemoth two years ago for nearly $30 billion.
Obviously, it's impossible to know precisely what crossed the minds of Taylor or Butterfield. But I do know a thing or two about botched C.E.O. successions. And as Tolstoy might have written if he were around today, all happy successions are alike; all unhappy ones are messes of their own unique variety.
We've seen it most recently at Disney, where the Disney board ousted C.E.O. Bob Chapek, and then brought back Bob Iger and gave him two years to find another successor. Hopefully this time Iger can get it right. There is also, of course, the case of GE how Jack Welch's chosen successor, Jeff Immelt, put GE on the path where the once-great conglomerate is being broken up and sold off for parts. It's not news, of course, but a C.E.O.'s most important decision is the choice of his or her successor and it's damn important, so you had best get it right.
One of the conundrums facing a successful company, after all, is determining the balance between keeping a high-performing leader in place while also keeping the succession bench warm. It's harder than it looks. Take JPMorgan Chase as but one example. Jamie Dimon has done such a masterful job as C.E.O., and obviously enjoys being C.E.O. so much that he is rather reluctant to leave, and the board doesn't want him to leave. Jamie seems to be in a perpetual "five more years" phase as C.E.O. While that might be fine in the short term—Jamie's happy, the board is happy, the shareholders are happy—this is not the same as clever succession planning. Last time I checked, nobody gets out alive. In the meantime, a plethora of potentially talented successors head out the door for other opportunities. They get tired of waiting and want the chance to be a C.E.O., if not at JPMorgan Chase, then at least somewhere else, such as Wells Fargo, PNC Financial, or AllianceBernstein, all of which have JPM alumni running the show. (There are plenty of other examples too.)
The truth is that boards of directors have to strike that balance between keeping around a proven C.E.O, who is reluctant to leave, and promoting into the job, maybe even a little early, someone who is the right person to lead the institution into the future. That's the mistake Sandy Weill made at Citigroup, of course, with Jamie Dimon. Jamie would gladly have become C.E.O. of Citigroup, but Weill couldn't bring himself to make the appointment. So Jamie left and became the C.E.O. of Bank One, which JPM eventually acquired in large part to find a successor to then JPMorgan Chase C.E.O, Bill Harrison. It was Harrison's smartest move. Now JPMorgan Chase has left Citigroup, once the most powerful and feared Wall Street firm, in the dust. I'm not saying these decisions are easy. But they must be made. And yet it continues to amaze me how often this existential decision gets screwed up.
Tesla,
Cathie Wood
be damned, seems to be coming down to Earth. To wit: demand in China is under pressure and the stock is down bigly as Musk's advisers
reportedly
wonder whether he should use his Tesla stock to collateralize his Twitter loans.
This idea that Elon is going to get margin loans with his Tesla stock as collateral, and then use them to pay off the Twitter banks, is a real head scratcher. Why in the world would he do that or want to do that? Why would he shift the liability to himself for that $13 billion from his banks? Unless he's going to get the margin loan and buy the bank debt at a serious discount, this makes no sense to me at all. Elon, if you are thinking about doing this and then taking your Twitter banks out at par, would you please call me so we can discuss it? (This is not investment advice, even for the world's now second wealthiest man, but I can't let him do this without at least having a chat about why it's a really dumb idea.)
Now, Elon, if you are just raising cash to buy the bank debt at a discount and then retiring that debt so that Twitter is relieved of that burden, I get it. That's a good plan and one I've been suggesting for weeks here. Indeed, one underlying justification for Elon's recent antics with Twitter is the idea that he's trying to freak out his bankers sufficiently in order to buy back the debt from them at vulture pricing. One way or the other, as I've been writing, he has to get rid of that $13 billion of bank debt because there is no way, given the ongoing operational meltdown at Twitter, that there will be sufficient cash flow from the company to make the first $600 million or so interest payment on that debt in April. And if that happens, without a cure, then the banks will be entitled to put Twitter into an involuntary bankruptcy. And Elon can't let that happen, unless he wants the banks to own the company and flush his and his partners' $31 billion of equity. (Even Elon has suggested that a Twitter bankruptcy is a real possibility.)
So something has to give here. Elon has to either pony up the $600 million in April and buy another six months of time to try to get Twitter making money again, or he has to buy out his banks at some sort of discount and end the threat that a missed interest payment will result in a bankruptcy filing, and his loss of control. He also can't risk that a really smart distressed debt shop, like Apollo or Oaktree Capital, buys the debt from the banks at a discount. If that happens, soon enough they will own Twitter or hold up Elon for a big pay day.
What continues to amaze me is that Elon did not anticipate his risk by over leveraging Twitter with $13 billion of senior secured debt at the same time that he intended to do an operational overhaul that would drive down Twitter's EBITDA to near zero—a major league double-whammy that has put the whole crazy $44 billion deal in jeopardy a mere six weeks after closing. I've never seen anything quite like this, to be honest.
So whatever he's got up his sleeve, as long as he's not thinking of taking the banks out at par, is smart. His only chance of an operational turnaround at Twitter is eliminating the financial risk of making interest and principal payments to his banks. The moment to strike a deal with them is now, just when things at the company couldn't look any bleaker.
FOUR STORIES WE'RE TALKING ABOUT
The Griner Chronicles
Behind the scenes of the WH's scramble to bring the WNBA star back home.
JULIA IOFFE

Breitbart, Ye & Mercer
Rebekah Mercer is looking to offload her stake in the alt-right media site. What happens now?
TINA NGUYEN & TARA PALMERI

Need help? Review our FAQs page or contact us for assistance. For brand partnerships, email ads@puck.news.
Puck is published by Heat Media LLC. 227 W 17th St New York, NY 10011.