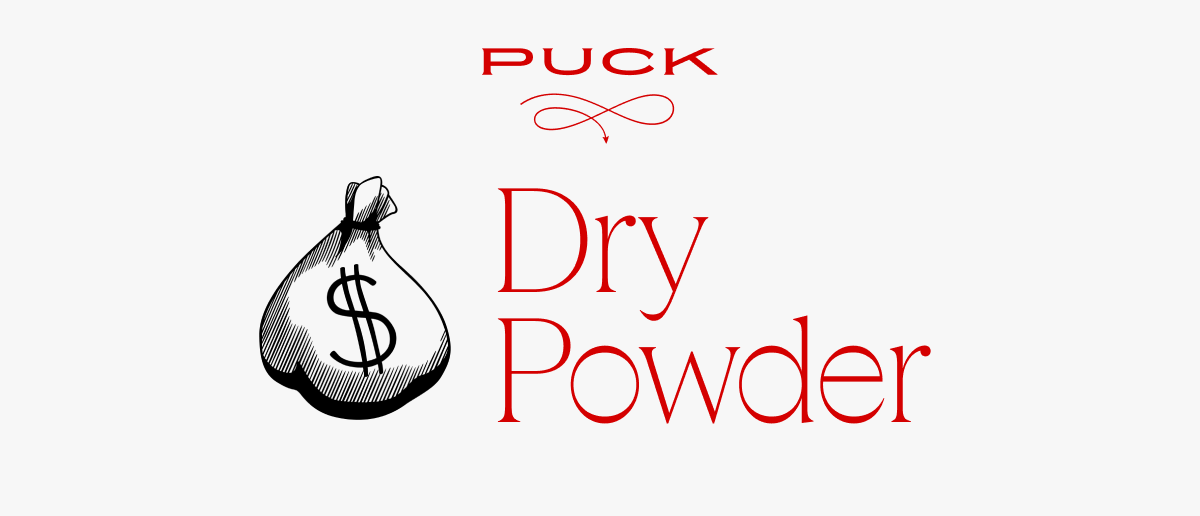 Happy Wednesday, welcome back to Dry Powder.
A few weeks ago, I had a typically memorable conversation with Anthony Scaramucci, a.k.a. "The Mooch," during a private event at Faena Rose in Miami Beach, about his experience riding shotgun with Sam Bankman-Fried. Herewith, the inside story of S.B.F.'s hubris and self-delusion in the final months before FTX imploded.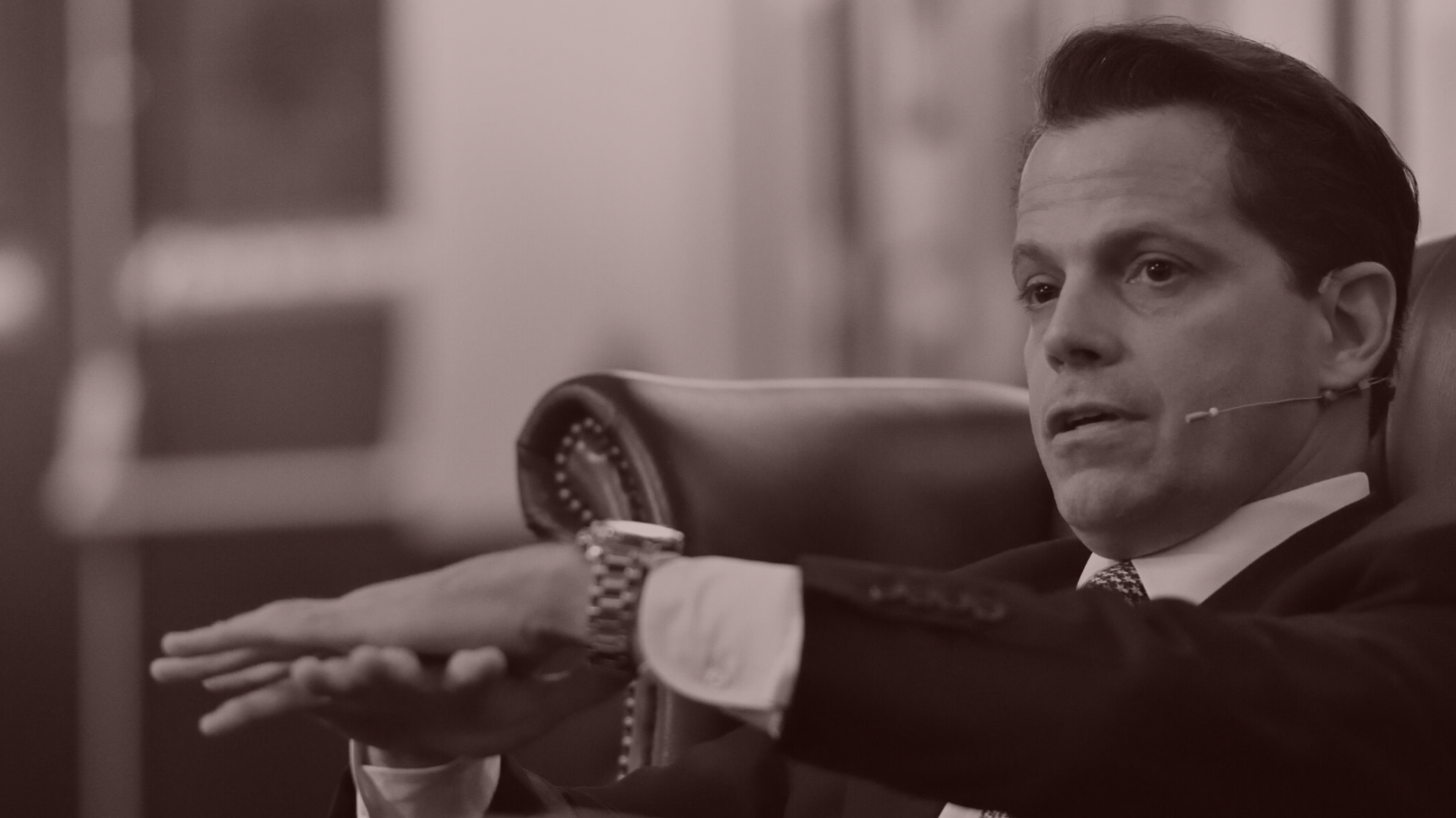 S.B.F. and The Mooch's Arabian Nights
What could possibly go wrong on a heavy-duty fundraising trip to the Middle East (with cameos from M.B.S., Jared, and Schwarzman) with FTX secretly on the brink of collapse?
We may never know exactly what Sam Bankman-Fried was up to in the months preceding the collapse of his crypto empire, but one of the few people in his orbit during that time was Anthony Scaramucci, who was at various points a mentor and a mark. Anthony and I have talked on several previous occasions about his friendship with S.B.F., including their financial partnership (FTX acquired a 30 percent stake in Scaramucci's hedge fund, Skybridge Capital) and their October 2022 trip together to Saudi Arabia to try to raise capital for FTX from Mohammed bin Salman. A few weeks ago, I interviewed The Mooch at a private event at Faena Rose, in Miami Beach, where we dug deeper into his relationship with S.B.F., including those fateful months leading up to the FTX bankruptcy filing last November.

The Mooch first met S.B.F. over Zoom, in and around March 2021, at the suggestion of a mutual friend. S.B.F. was living in Hong Kong at the time. The Mooch didn't know anything about S.B.F., but the friend said that S.B.F. had just renamed the FTX Arena in Miami and was in the process of finalizing a deal with Major League Baseball to put the FTX corporate logo on the umpires' blue jerseys. Even more intriguing, the friend told The Mooch that S.B.F. wanted to sponsor his SALT conference, one of the most significant events on the alt investing social calendar, which was in the process of moving from the Bellagio, in Las Vegas, to the Javits Center, in Manhattan.

The Mooch remembered the first meeting precisely. "I plug into the Zoom call, and Sam has got his hair sticking out through the headset, and he's sitting there in one of those gamer chairs and he comes on and he starts to lay out for me what he's doing with FTX," he recalled. He was impressed, very impressed. "I'm not a guy to revise history," he continued, clearly not wanting to diminish his role in S.B.F.'s myth-making. "Sam is a brilliant person."

Out of the blue, S.B.F. told The Mooch that he wanted to take the top tier of sponsorship for the SALT conference. But that spot was already taken. OK, Sam continued, he'd take the second tier of sponsorship, which cost $750,000. No problem, S.B.F. told The Mooch, and he wired the money the next day. "Well, that maybe could have been a red light, but there's also an expression on Wall Street that 'Fast pay makes fast friends' and I'm thinking 'Okay, he's very serious about wanting to build a relationship.'"

S.B.F. arrived at the Javits Center for the September 2021 conference sporting an FTX hoodie, blue shorts and gray trainers with dress socks sticking out. "He was overwhelmed by the connectivity of the conference," The Mooch said. Later that night, he and Kevin O'Leary, a.k.a. Mr. Wonderful from CNBC's Shark Tank, had dinner with S.B.F. alongside hedge funders Dan Loeb and Steve Cohen and The Mooch's old friends from the White House, General John Kelly, the former chief of staff, and General H.R. McMaster, the former national security advisor. These small, 15-person dinners for SALT conference speakers are elite events. (I, too, have attended such dinners when I was a SALT moderator; they're riveting.) Sam wore a T-shirt.

Afterward, S.B.F. told The Mooch that he wanted FTX to have more involvement with SALT. They ended up signing a three-year, $4 million deal to take SALT global, with four conferences a year—beginning the following April with a SALT conference in the Bahamas, where FTX had its headquarters, at the Rosewood Baha Mar hotel. In addition to wrangling Mr. Wonderful, S.B.F. also brought Tom Brady and Gisele Bündchen, Katy Perry and Orlando Bloom. Bill Clinton and Tony Blair were also there; so was Terry McAuliffe, the former governor of Virginia. "It was quite a collection of stars," The Mooch said. Some 2,400 people attended.

Meanwhile, in early 2022, the first signs of trouble were emerging in the crypto universe. Terra Luna collapsed, followed by Celsius. BlockFi and Voyager were in trouble. Bitcoin fell precipitously all through that spring and summer. But all that seemed like background noise as FTX grew and S.B.F.'s ambitions mushroomed.
Later that summer, in August 2022, The Mooch went on a Disney Cruise with his young family—a brutal rite of passage that can gnaw away at the sanity of even the most committed parent. One port of call was Nassau, and the Rosewood Baha Mar. Terrified by the prospect of spending an afternoon at the hotel's water park, The Mooch looked for an excuse to get out of going. He called up S.B.F. and begged him to have lunch with him at a local Mexican restaurant.

S.B.F. agreed to meet. He drove over in his Toyota Corolla at 1:30 p.m., said hello to The Mooch's wife, Deirdre—"the check," he said, "alibi cleared"—and they had a two-hour lunch. S.B.F. shared his vision with The Mooch for a 21st century fintech exchange. "A tokenization of broader securities," The Mooch explained, "stocks and bonds, art, real estate." That was also the lunch where they shook hands on the aforementioned deal that resulted in S.B.F. buying a 30 percent stake in Skybridge Capital at a $150 million valuation, with an option to buy 80 up to percent, as I previously recounted.

After the lunch, Sam's father, Joe Bankman, a tenured professor and leading scholar of tax law at Stanford Law School, called The Mooch to say how glad he was that Skybridge was going to be part of the S.B.F. keiretsu. They negotiated the deal over the next few weeks, announced it on September 7, and went on CNBC together two days later to discuss the partnership on national television. Of the $45 million that S.B.F. invested in Skybridge, $5 million went to expand and to support the SALT conferences. The Mooch used the remaining $40 million to buy Bitcoin and Solana and $10 million of FTT, Sam's now-worthless in-house token. The due diligence The Mooch said he did on FTX checked out. "This was a powerhouse," The Mooch said. "To me, when I made that decision, I saw him as the Mark Zuckerberg of crypto. I didn't see him as the Bernie Madoff of crypto." (S.B.F. has pleaded not guilty to federal charges.)

After their deal was done, S.B.F. told The Mooch that he wanted to raise a fresh $1 billion at the same $32 billion valuation that FTX had raised money at in January 2022. There was no indication, at the time, that his company was approaching insolvency. Instead, S.B.F. said he wanted the money to continue his journey as the J.P. Morgan of the crypto industry, providing rescue financing for various of his crypto brethren that had gone belly-up. Now partnered with S.B.F., The Mooch offered to help him raise the new money. He opened his substantial Rolodex.
The first thing they did together was go to western Texas, of all places, with a group of some of the venture capitalists who had previously invested in FTX. They all had an investment in Genesis Digital Assets, which was a large Bitcoin miner, based in Midland. At that meeting, the venture capitalists told The Mooch they were on board for their share of the new $1 billion, at the January 2022 valuation. But, they told him, they also wanted a new third-party validator for the business and the $32 billion valuation. "I certainly think I can help you with that," The Mooch told them.

That's when he and S.B.F. headed to the Middle East together to try to find the deep-pocketed anchor tenant for the new round of FTX financing. They went to the FII Conference together, in Riyadh, which was held in late October 2022. The Mooch had a relationship with Mohammed bin Salman, who invited the two for dinner at his palace. "Sam wanted to go in a T-shirt and shorts," The Mooch said, "so we had to have a conversation about that." The Mooch, whose sister is a personal shopper at Bloomingdale's, bought S.B.F. a suit to wear to dinner at the palace. ("I'm still pissed about it," he said, "because he's walking around in my suit during the perp walk.")

It was quite a dinner. There was tons of food—lamb, meat, fruit, pita bread and hummus—and polite conversation. Steve Schwarzman and Ray Dalio were there, as were Steve Mnuchin and Jared Kushner. Dalio spoke about his vision for China. Kushner said nothing. It was more or less a social occasion, not a place for business chatter. The Mooch and S.B.F. had already made their pitch, earlier that afternoon, to both the Saudi sovereign wealth fund and the Saudi venture capital fund, and they had received an indication that the Saudis were willing to invest some $250 million in the new FTX funding round, subject to due diligence, which they had agreed to do in the Bahamas at the end of November. "It was a very benign dinner," The Mooch continued. "But in that culture, that was pretty sanctifying to the capital allocators of the kingdom that these are the people the Crown Prince likes." He said he thought S.B.F. was engaged by the dinner and was "locked in."

From there, they drove to a private airport and headed to Dubai. On the flight, S.B.F. asked The Mooch if they could meet with Mohamed bin Zayed, the powerful ruler of the United Arab Emirates. M.B.Z. is said to be among the richest men in the world, with a flair for ruthlessness, not unlike M.B.S. "What about Mohammed bin Zayed?" S.B.F. asked on the plane. "Do you think we could meet him on this trip?" The Mooch knew M.B.Z. but had not previously set up a meeting with him, as he had done with M.B.S. in Saudi Arabia. He told S.B.F. he would try.

The next day, while Sam was having some meetings in Dubai, The Mooch called his friend Yousef Al Otaiba, the longtime and influential Emirati ambassador to the United States, to see if he could arrange for a meeting with M.B.Z. At 11:30 at night, Mooch got a call from Al Otaiba while he was at dinner at Cipriani Dubai, at the Dubai International Finance Centre. He told The Mooch that M.B.Z. would be happy to meet with him and S.B.F. the next day at 5 p.m., at the palace.

The next day, after a few meetings with various potential investors, including the U.A.E. sovereign wealth fund, they went back to their hotel to get dressed for the meeting with M.B.Z. The Mooch gave S.B.F. one of his $450 Charvet ties to put on. "It was like talking to my son," he said. "Put the tie on. You can't go to the presidential palace in the United Arab Emirates like that." (The Mooch is still pissed that S.B.F. has not returned the Charvet tie.) For security purposes, they had to wait for cars sent from the palace to their hotel to pick them up. At the palace, S.B.F. and Al Otaiba sat on either side of M.B.Z. It was a wide-ranging conversation about family, local politics and international politics, including the Russian war in Ukraine. What was supposed to be 30 minutes lasted an hour and a half.

Afterward, they hugged each other, said their goodbyes, and got back in the car. "It was probably one of the best meetings of my career," The Mooch said, "from a connectivity perspective." In the car, he got a call from Al Otaiba telling him that M.B.Z. "loved" the meeting with S.B.F. Later he got a call from a representative for Mubadala, the U.A.E. sovereign wealth fund, telling him that bankers would be coming on Monday, November 21 to the Bahamas to do due diligence on FTX.
During S.B.F.'s meetings with officials in Dubai, he had been bad-mouthing Changpeng "C.Z." Zhao, the founder of Binance and S.B.F.'s rival crypto mogul. The Mooch had not been involved in those meetings, but his Skybridge colleague had been there and reported the bad form back to him.

This behavior seemed worrisome. After all, The Mooch had come of age professionally at Goldman Sachs, where corporate politesse is the coin of the realm, partly out of practicality: life is long and unpredictable and colleagues can become competitors and then clients. Also, people talk. "He was lighting C.Z. up," The Mooch continued. "And these are small towns. They look glitzy from a travel brochure, but trust me, these are small, very connected, interconnected towns. It got back to C.Z." As also recounted previously, S.B.F.'s denigration of C.Z. led the latter to suggest publicly that he might consider selling his $500 million investment in FTT tokens.

The rest is history. "Had we not gone to the Middle East, we could still be living under the rubric of that enterprise. And maybe he could have figured it out and maybe the shells would have landed in all the right places. I don't know," The Mooch said. "But at that moment, there was a big moment of vulnerability."

Events started moving quickly after C.Z.'s shot across S.B.F.'s bow. On Monday, November 7, The Mooch started getting calls from the Wall Street distressed investing community—"Wall Street garbage collectors," he said—about what they were hearing about S.B.F. and FTX. The Mooch, who was in Sarasota for a speech, quickly flew back to New York, where he received a call from Joe Bankman at 7 p.m. "We have a mismatch in assets," he told The Mooch. He didn't know what Joe was trying to tell him. "Well," The Mooch recalled Joe telling him, "Sam's got the assets, but they're locked up and we've got demand. And we probably need a billion dollars to tide us over. Sort of like bridge or rescue financing." (A spokesperson for the Bankman-Frieds declined to comment.)

The Mooch thought that raising $1 billion was doable, given Sam's net worth and the $32 billion FTX valuation and the interest shown in providing capital by the Middle East investors and the original venture capital investors. Three hours later, Joe called The Mooch back. It was now 10:30 p.m. Joe told him FTX needed $4.5 billion in emergency financing. "I said, 'Joe, how do we go from a billion to four and a half billion?'" he continued. "And he couldn't really answer that. I hung up the phone with him. I turned to my wife and I said, 'You know, I'm canceling my meetings tomorrow and flying to the Bahamas."
"We Have a Very Big Problem"
The Mooch took the 6:50 a.m. JetBlue direct flight from New York to Nassau. But when he got to the FTX office, nobody was there. He called one of S.B.F.'s colleagues, who said he would send his wife to fetch him and bring him to the Albany condominium complex where Sam and the FTX team were holed up. The wife of the FTX executive was hysterically crying. "We have a very big problem," she told him. But she didn't want to get into it with him. When he arrived, he could tell from the tension in the room and the body language that there was, indeed, a very big problem.

He said he spoke to Sam, who told him that everything was "fine," as he recalled him saying, and that he had "mislabelled some things." Thankfully, S.B.F. said, he had just got off the phone with C.Z., who had signed a non-binding deal to buy FTX and fold it into Binance. "That would be great," the Mooch told S.B.F. "He's probably the only person who understands these assets." He didn't press Sam for the details. "In a moment like that, when somebody is that stressed and acting somewhat disassociated—I don't know if you remember Saving Private Ryan, when the guy's arm got blown off on the beach, he's holding the arm looking at it like he can't believe it's his arm—you know, that's what's going on in this situation."

Ryne Miller, the FTX general counsel, asked to speak to The Mooch. They walked outside. "He was white as a ghost," The Mooch remembered. Miller told him he didn't know what to do. "We violated the terms of service," he told The Mooch. Miller told him he thought FTX executives had moved $7.6 billion of customer money from FTX to Alameda, Sam's hedge fund. Miller said he didn't know about it until after the fact. The Mooch asked him how he could not have known. "He explained to me that there were three or four people working closely, and they had manufactured some activity to make it look like that didn't happen, but it in fact, had happened," he said. (Miller could not be reached for comment.)

The Mooch told Miller that he was a young guy with his career in front of him, and that he had to call the U.S. Justice Department and explain what had happened and what he knew. Miller resigned from FTX the next day, along with the rest of FTX's in-house legal team. Also that next day, C.Z. announced that Binance was not going to buy FTX, after momentarily suggesting that he would rescue it. "It was a bigger mess than he thought," The Mooch suggested. As for The Mooch, after meeting with S.B.F. and Miller in Nassau on November 8, he flew back to New York City that same night. "There was a hurricane coming in," he told me, in Miami Beach, speaking literally and metaphorically. On November 11, FTX filed for bankruptcy and S.B.F. was relieved of his duties.
In the aftermath of the bankruptcy filing, The Mooch had some loose ends to tie up. He was trying to look on the bright side of an awful situation. One of the loose ends was with Zayed. Scaramucci called the palace to apologize to M.B.Z. for introducing him to S.B.F. and for wasting his time. Thirty seconds later, M.B.Z. called him back and asked how he was doing, and if he needed any assistance.

The Mooch was dumbstruck by M.B.Z.'s response. "I was getting some empathy and sympathy from the president," he recalled. "I said, 'Sir, I'm calling you to apologize for having the meeting.'" Then the Mooch recounted his response: "You didn't have to apologize. You think you're the first person to walk in here with a situation like that? It's not going to be the last either. How are you doing?" He could see the silver lining in the whole mess. He shared the lessons with the Faena Rose crowd. "You don't give up," he said. "You don't walk away. You operate with integrity. You tell the truth about the situation. And you go after the next opportunities. That's what you do."

And that's what the Mooch has had to do, too. It's been a tough few months at Skybridge since the fund bet heavily on crypto currencies; Scaramucci significantly gated redemptions last year after the fund's portfolio value dropped around 30 percent. Nevertheless, things are looking up with Bitcoin's rebound. The Mooch has also begun the conversations to be able to buy back FTX's stake in Skybridge.

During the evening session at the Faena Rose club, The Mooch took time to reflect on his own role as a friend, partner and adviser to S.B.F. "We can revise history now and say, 'Well, you're a dummy. You should have known that he was doing that,'" he said. "I didn't know that. And I think it was very hard to figure it out. But, what I don't like about our society—just to make an editorial comment—is we've victimized the victims in our society. So if you're on the Theranos list with [Elizabeth] Holmes, you're a dummy. If you're on the Bernie Madoff list, you're a dummy. If you're on the Sam Bankman-Fried list, you're a dummy. But the truth of the matter is, that's what a fraud is. And whether you like it or not, no matter how much regulation you put in a society, there will always be fraudsters."
FOUR STORIES WE'RE TALKING ABOUT
Penn vs. Biden
Actor Sean Penn is going to war with the president's labor board.
ERIQ GARDNER

D.C. Leak Postmortem
D.C. insiders on the biggest intel breach since Snowden and WikiLeaks.
JULIA IOFFE

Fashion M&A Moves
News and notes around the current fallow dealmaking culture.
LAUREN SHERMAN

Need help? Review our FAQs
page or contact
us for assistance. For brand partnerships, email ads@puck.news.
Puck is published by Heat Media LLC. 227 W 17th St New York, NY 10011.