Happy Wednesday, and welcome back to Dry Powder.
It goes without saying that not all major Wall Street deals are era-defining. But, every so often, one becomes a closely-watched bellwether revealing the health of the greater financial markets. The Citrix deal, which now involves the majority of the world's preeminent banks, is the most recent example. In today's newsletter, I dissect why every banker is tracking this deal, and what it portends for Wall Street writ large.
On January 31, a deeply unsexy but supremely important Wall Street deal was quietly announced. Vista Equity Partners, the mighty private-equity firm founded by the controversial Robert Smith, and an affiliate of Elliott Management, the activist hedge fund known for muscling once upon a time into Twitter and AT&T, joined together to buy Citrix, a publicly traded software specialist, and have plans to merge it with Tibco, an existing Vista portfolio company. The two firms agreed to pay $104 per share in cash for Citrix, a 30 percent premium to where the company's stock price was trading prior to the announcement. The total value of the deal is around $17.3 billion.

In the heady days of pre-post-ZIRP Wall Street, the deal was a star-studded affair, at least as far as the financing goes. Vista, after all, is an industry leader, especially when it comes to technology deals, and Smith, despite some not insignificant complications around his tax avoidance history, is the second richest Black person in the country, behind Oprah. Elliott, for all its aggressiveness, is a wealth creation machine that first bought into Citrix in 2015, to great success, among other great successes. As part of the deal, a consortium of A-list Wall Street banks—led by Bank of America, Credit Suisse and Goldman Sachs—committed to provide $16 billion of financing for the buyout of Citrix. These banks have a supporting cast of another 30 or so big banks from around the globe, including Morgan Stanley, Deutsche Bank, and the Royal Bank of Canada. (Only JPMorgan Chase is sitting this one out, which is a lucky turn of events for Jamie Dimon et al., as we shall see.)

The deal, which came together just as the broader markets peaked, was secured on particularly advantageous terms for Vista and Elliott. "The obligation" of affiliates of Vista and Elliott to "consummate the [m]erger is not subject to any financing condition," according to the proxy statement for the deal filed with the Securities and Exchange Commission. That put the consortium of banks on the hook for the financing, with only the barest of escape hatches. The financing had four parts: a $7.05 billion senior secured loan; a $1 billion senior secured revolving loan facility; a $4 billion senior secured bridge loan; and, an unsecured bridge financing in the amount of $3.95 billion. What could possibly go wrong?

Pretty much everything, as it turns out—although we won't know for sure until after Labor Day, which is when the banks start trying to offload their commitments to savvy investors, who are smart enough to know how dramatically the interest-rate environment has changed since January and are smart enough to know how to squeeze Wall Street until it hurts. The Citrix take-private deal was struck during one economic environment—late-stage euphoria—but needs to be completed in a very different one. On Wall Street, when the lines of fear and greed cross, all sorts of interesting things start happening. The Citrix financing is at the epicenter of that intersection.
ADVERTISEMENT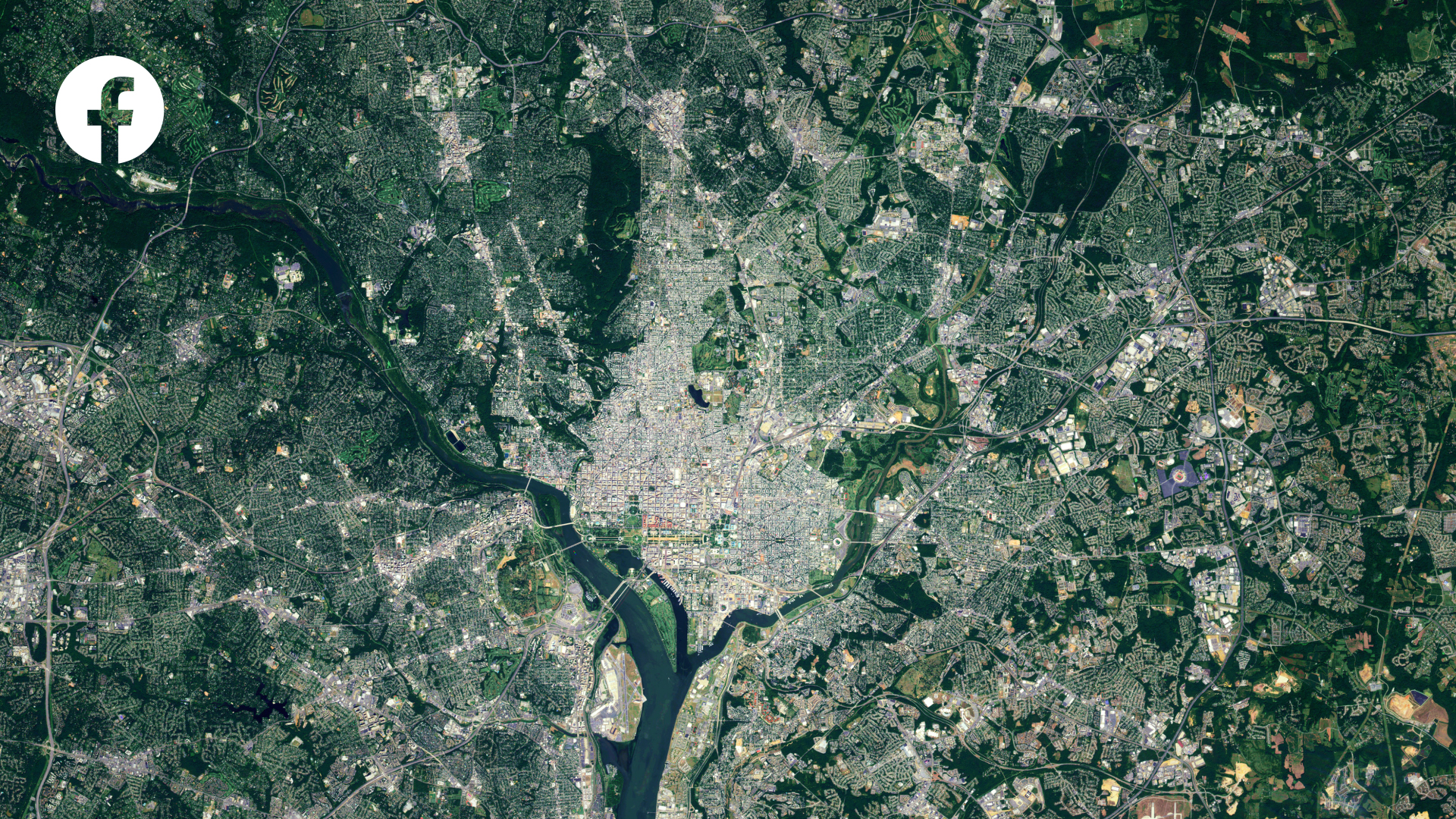 Facebook is taking action to keep its platform safe
Over 40 million people use Facebook Privacy Checkup each month. That's nearly 60 times the population of Washington, D.C. That's just one example of the work we're doing to create safer connections.
It's been a tough year so far for Wall Street's investment bankers. Announced M&A deals were down 29 percent in the first half of the year, according to Bain & Co., and the third quarter hasn't been much better. Other highly profitable products, such as the issuance of leveraged loans and high-yield bonds are also suffering, down 20 percent and 76 percent, respectively, in the United States, in the first half of 2022, compared to 2021, according to statistics provided by White & Case, the Wall Street law firm. I.P.O.s are virtually non-existent. SPACs are dead. There's no question that banker bonuses on Wall Street will be down from last year and the rumor mill about looming layoffs is in overdrive. Some junior bankers, such as a handful in Goldman's healthcare banking group, have already skedaddled after getting lower bonuses than they were expecting.

To a great extent, the pall over the financing markets in 2022 has been cast by the Federal Reserve, which finally decided to get serious about fighting inflation earlier this year, after pretending that it wasn't a particularly real problem, with the result being that interest-rates have increased materially, causing both the bond and stock markets to swoon. It's a period of great uncertainty in the financial markets, thanks to the Fed's pivot, and it's during times like these that corporate executives often retreat from doing deals, and from issuing debt and equity. The enthusiasm for deals that was so palpable last year has evaporated this year, like rain in the Sahara.

Since no one rings a bell at the top of the market, there are times when deals get announced during the euphoria that then are faced with the prospect of closing when sentiment has changed dramatically and the financial markets have become much harder to navigate. We all know by now that Elon Musk's $44 billion deal for Twitter is one such example. The Citrix deal, reached during the pandemic high, is another, less fashionable, but perhaps more poignant test of the viability of the financing markets at the moment.

It's said on Wall Street these days that banks are in the moving business not the storage business—in other words, they can commit to providing huge amounts of financing but they can't keep the debt for very long. They have to find investors to buy the leveraged loans and the bonds very quickly to move them out of the bank. Too many unsold loans larding up Wall Street's balance sheets risks a repeat of what happened on Wall Street during the 2008 financial crisis, and nobody wants that, obviously. (Nor will Wall Street's regulators allow that to happen again, so there's that too.) The banks have to do whatever it takes to get these loans out the door and into the hands of investors. If Wall Street does its job properly, it's left with only the tens of millions of dollars it collects in fees. If it doesn't, or can't, then boom!

Wall Street is also in the "recycling" business: committing capital, getting it repaid, and then committing that same capital again to someone else and raking in a new set of fees. You can't recycle capital if it's tied up on your balance sheet with one particular borrower.

But when financing is committed during one interest-rate environment (low, as in the end of January) but then the debt has to be marketed and sold during a very different interest-rate environment (materially higher, with the Fed's pledges to go even higher to combat inflation), the potential for gargantuan losses is exacerbated. And that's what the consortium of banks is now facing over the Citrix deal as they start trying to sell the debt to other investors after Labor Day. "The pricing was obviously done at a time when rates and risks were very different," explained one senior Wall Streeter familiar with the deal. To illustrate the dilemma that these banks are facing, it is instructive to look at the Federal Reserve Bank of St. Louis's high yield bond index. On January 31, the day the Citrix deal was announced, the average yield on a junk bond was 4.4 percent. Today, the average yield on a junk-bond is 8.1 percent and heading higher. (Before the recently ended summer rally for both stocks and bonds, the yield on the average junk bond was 8.8 percent.)

Without getting into the technicalities of bond math, let me just say this: if junk-bond yields were still what they were in late January, then the new Citrix bonds could be priced at par, or at 100 cents on the dollar, in order to satisfy the demand for where other similar bonds were trading, and the banks selling the Citrix debt now would not suffer any meaningful principal losses. They would have underwritten the debt at par and sold it at par. But, alas, the market for high-yield debt and leveraged loans is very different today.

Since investors can buy other bonds in the secondary market that are yielding, say, close to 9 percent, they certainly aren't going to buy a new issue of junk bonds unless those securities, too, are also yielding close to 9 percent, and probably more to account for the risk of owning a new issue— particularly a new issue that depends on the successful combination of two software companies. Since bond prices trade inversely to their yields, the only way to get investors to buy the $15 billion or so of Citrix debt that needs to be sold—the banks will likely be forced to keep some of the debt, as well as the $1 billion revolver—requires something like the same 9 percent yield that is found in the rest of the market for risky debt. That means these bonds and loans will have to be issued at a discount. That's Wall Street argot for selling a bond at say 85 cents or 90 cents on the dollar, instead of 100 cents on the dollar, in order for the combination of the discount and the interest coupon to yield the desired pricing. In other words, to move this Citrix debt off their balance sheets and into the hands of willing investors, the Wall Street banks are going to have to sell the debt for less than they paid for it, and perfect a loss of $1 billion or more, and that's if things go well. (There are different tranches of the proposed Citrix debt, some secured, some unsecured, some floating rate, some fixed-rate; this is just illustrative of how the unsecured debt might get priced.)

If the debt is sold at an average price of, say, 90 cents instead of 100 cents, that's a loss of 10 percent on $16 billion of financing, or $1.6 billion, spread disproportionately among the biggest underwriters of the Citrix debt. Ouch. And it could be even worse. It's a moving target, obviously, "depending upon market conditions," my Wall Street expert told me, "but I think that the aggregate losses on the debt financing to the Wall Street balance sheets is probably going to be in the neighborhood of a billion dollars."

Put another way: the losses could be substantial at BofA, Goldmans, Morgan Stanley, Barclays, Citi and Deutsche. That's the last thing these banks need during a year when investment banking revenue is already down substantially across the board. That is, of course, unless the financing is executed to perfection. And it's that need for execution precision that has Wall Street riveted.
The Citrix deal has become a bellwether for the state of the financing markets, amidst the ongoing uncertainty on inflation and what the Fed will ultimately have to do to interest rates to bring inflation under control. Will Jay Powell have to turn into Paul Volcker before all is said and done? "Until this is off the books, no one really knows what level a large financing clears [the market]," my Wall Street expert explained. He said that, effectively, the business of big buyouts and big L.B.O.s is dead until the Citrix deal, with debt equal to about seven times EBITDA, clears the market. If it can't get done, then the idea of putting anything like that much debt on a company will also dissipate rapidly. The Citrix deal "is as much of a bellwether that we have seen in ten years," this person continued. "People are watching this deal closer than any other deal in the past decade." (Spokesmen for both Vista and Elliott declined to comment on the Citrix financing.)
ADVERTISEMENT

Of course the banks aren't monolithic. Some have probably hedged their risks to the Citrix deal better than others. For the bigger banks—Bank of America, Barclays, Goldman, Credit Suisse—the impact will likely be less material than for the smaller banks involved, such as Mizuho Bank, KKR Capital Markets, and Royal Bank of Canada. One early indication of the struggle faced by these banks is that the composition of the $15 billion of non-revolver financing has changed since the proxy was filed and the shareholders approved the deal back in April; for instance, the term loan about to be marketed is now $4.05 billion, with the banks potentially holding onto the balance, while the secured bond tranche is now $3 billion. A tranche of euro-denominated debt has also been added.

There is also the matter of when a bank's fiscal year ends. If the year ends at the end of September, rather than December, the year can still be salvaged, bonus-wise, if the loss doesn't get perfected until after September 30. If the fiscal year ends December 31, like at Goldman and BofA, well, then, you might as well take the pain and move on, especially since Wall Street executives have already telegraphed to their employees that it's going to be a tough year for bonuses anyway.

Unexpectedly—at least when it was first announced—the Citrix deal is becoming rather momentous in its way, and most certainly will have implications for other big deals in the pipelines such as Twitter (if it ends up happening, although it is much less leveraged thanks to Elon's pledge of $33.5 billion of equity), Nielsen (which is being acquired for $16 billion by Brookfield Business Partners and the same Elliott affiliate that is buying Citrix), and Tenneco, which is in the process of being acquired by Apollo Management for $7.1 billion.

In order to drive up the demand for the Citrix debt, Wall Street bankers are likely to try to keep these other deals off the market until Citrix clears, if it clears. The bank meeting is scheduled for September 8. The market will know more after that. "Yeah, it's a big deal," my expert said. "Literally and figuratively for the markets. And here's why: Everybody knows this deal is going to be priced for perfection. You've got the entire Street out there. You've got all the most skillful set of people involved in this. They're all losing money. So they are going to work this thing as best as humanly possible. So, where this clears is going to tell you an awful lot." He then reflected for a moment to try to put the Citrix deal in the proper perspective for the banks, at least as compared to 2008. "This isn't going to be existential," he concluded, "but it is important."
FOUR STORIES WE'RE TALKING ABOUT
Netflix's Catch-22
Has the company's yearslong quest to build a library of original content resulted in a pyrrhic victory?
JULIA ALEXANDER

Zero Hour in Ukraine
Trepidation is mounting in Washington and Kyiv as Ukraine launches a risky counteroffensive.
JULIA IOFFE

The Fugees & 1MDB
Pras Michel is at the center of a sprawling, high-stakes international lawsuit.
ERIQ GARDNER

The Whims of Oz
Notes on Dr. Oz's entropy, the Jackson Hole strategy mixer, & Carville's next act.
TARA PALMERI
You received this message because you signed up to receive emails from Puck

Was this email forwarded to you?

Sign up for Puck here

Interested in exploring our newsletter offerings?

Manage your preferences

Puck is published by Heat Media LLC

227 W 17th St

New York, NY 10011

For support, just reply to this e-mail

For brand partnerships, email ads@puck.news