Good morning,
Happy Saturday and welcome back to The Backstory.
It was another fantastic week at Puck—Tina Nguyen unveiled the ambitions of the next-gen Ron & Nancy; Julia Ioffe reported on the shocking new trend in Putin's world; Matt Belloni previewed Hollywood's next big battle; Dylan Byers dissected David Zaslav's P&L strategy; Tara Palmeri penetrated the White House to ascertain the inside conversation on Biden's 2024 calculus; Eriq Garder revealed a clash between The Times and Twitter while Bill Cohan examined Elon Musk's new trick play; and Teddy Schleifer explained how Peter Thiel has replaced the Koch brothers.
Check out these stories, along with the rest of our best work from the week, via the links below. And stick around for the backstory on how it all came together.
SPONSORED BY HULU

HOLLYWOOD:
Matt Belloni foreshadows Hollywood's next big sea change.

SILICON VALLEY:
Teddy Schleifer reports on a political proxy war in the peninsula.
and…
Eriq Gardner has the bewildering details on a new Twitter battle.

WASHINGTON:
Tara Palmeri reveals Trump's DeSantisitis.
and…
Julia Ioffe explains the latest surprise in Putin's Moscow.
and and…
Tina Nguyen profiles Casey DeSantis, the political power spouse of our age.

WALL STREET:
Bill Cohan reveals The Street's banker bonus blues.

MEDIA:
Dylan Byers gets into Zaz's P&L.
and…
Peter Hamby has the exclusive data on what Gen Z really wants.

PODCASTS:
Listen to our signature Media Monday chat on The Powers That Be.
and…
Matt and Lucas Shaw discuss the future of streaming on The Town.

Meanwhile, I also encourage you to take advantage of our article gifting feature. You can share our work with your colleagues, friends, and family. Subscribers are entitled to 5 article gifts per month.
ADVERTISEMENT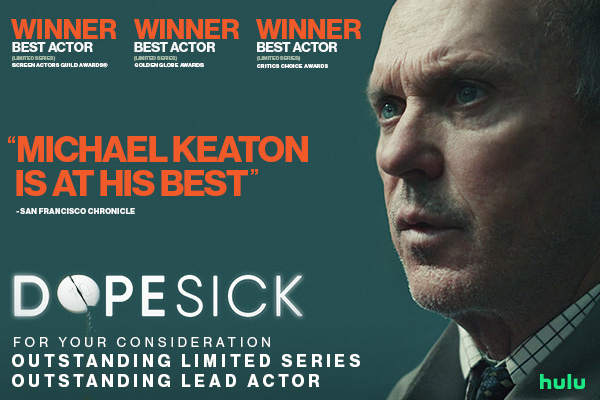 Loyal readers of this weekly missive may note that editing, as I've mentioned before, is one of those jobs or functions that is almost impossible to adequately define. Slim Aarons, the revered photographer and depictor of a certain kind of bygone WASP splendor, used to explain it as "the art of elimination." Jim Kelly, the legendary former editor of Time (and no relation of mine, other than a great lunch companion), once put it to me as the ability to make ordinary life into something much more. To my mind, the answer is probably somewhere in between, although describing these sorts of things makes one sound like an insufferable TED Talk lounge act, and I'll spare you that on a Saturday morning.

What I do know, however, is that it starts with curiosity. And the greatest gift of working at Puck, at least for me, is that I can bring a sense of wonderment to my extraordinarily gifted colleagues who aren't simply covering their various spheres of influence, but also moving through them. And I'm constantly amazed at the depth with which they can penetrate their worlds to let me, and of course you, into those inside conversations.

This week was particularly illuminating. For months, I'd been hearing about the bizarre political infrastructure surrounding Ron DeSantis, the ascendant Republican governor of Florida, a MAGA prince and kingmaker, alike, and frenemy of Donald Trump. Unlike other presidential hopefuls, DeSantis hadn't surrounded himself with a constellation of advisors. Instead, his highly disciplined organization centered, in large part, around the political aptitude of his wife, Casey, who was trained in the dark arts of television and has helped mold her husband into a national figure of repute far beyond what you might expect from a cookie-cutter Ivy League, former JAG, southern type. In The Ronny & Nancy of Tallahassee, Tina Nguyen explains how it all works in that family.
ADVERTISEMENT

Similarly, during our weekly Zoom check-ins and near daily text and Slack exchanges, Julia Ioffe and I have been talking about the Russian advances in Ukraine, the unfolding tragedy of our time. But one recent chat, she mentioned that the situation in Moscow, itself, was undercovered. Indeed, she was absolutely right. What was happening to all the conscientious objectors who had fled the capital, fearing conscription or Putin's menacing wrath, upon the commencement of the fighting? Brilliantly and elegantly, Julia answers that question in her story, The Putin Apostates Come Home.

On Wall Street, of course, the most provocative question percolating now, as it has been for months, is the daily will-he-or-won't-he soap opera surrounding Elon Musk's entrapment of Twitter. Bill Cohan, who has defined the coverage of the saga, unfurls the latest thinking on the deal intrigue in this week's Elon's Pivot & Banker Bonus Blues. This isn't investment advice, but I'd sure recommend spending some time with Bill's piece this weekend if you're wondering how in the world this saga is going to end up.

Perhaps one of the greatest questions of our moment, however, surrounds domestic politics. Will Joe Biden run for re-election, as his team suggests? Will he face a rematch against Trump, a grim thought that many of us banished from our minds in January 2020 when we thought that whole chapter was behind us? Indeed, Tara Palmeri investigates both of these questions with rigor and aplomb. In Biden Time, she penetrates the West Wing to explain the complex sotto voce calculus that's taking place. And in Trump's Case of DeSantisitis, she definitively reveals that the former president is indeed running. All that's left to determine is when he will announce.

And before I let you go, I want to turn your attention to the true story of the moment: the Supreme Court's stunning, but foreshadowed, decision to overturn Roe v. Wade. On an emergency episode of The Powers that Be, Peter Hamby's perspicacious show on our podcast network, Julia, Tara, and Eriq determine the second-order political, electoral, business and legal impact of the decision. It's the real inside story, the plot that only the insiders know, and precisely the sort of work that you can only find at Puck.

Have a great weekend,
Jon

P.S. – Be sure to personalize your Puck experience and check out all of our newsletters here.
You received this message because you signed up to receive emails from Puck

Was this email forwarded to you?

Sign up for Puck here

Interested in exploring our newsletter offerings?

Manage your preferences

Puck is published by Heat Media LLC

64 Bank Street

New York, NY 10014

For support, just reply to this e-mail

For brand partnerships, email ads@puck.news