Good evening, and happy Friday.
Welcome back to In The Room, my biweekly private email on the inner workings of American media. Tonight, in the wake of the Biden-M.B.S. fist bump seen 'round the world, we turn our attention to the White House's fraught relationship with Jeff Bezos, Fred Ryan and The Washington Post.
P.S. As a reminder, you're receiving the free version of In The Room at . For full access to Puck, and to each of my colleagues, you can subscribe here.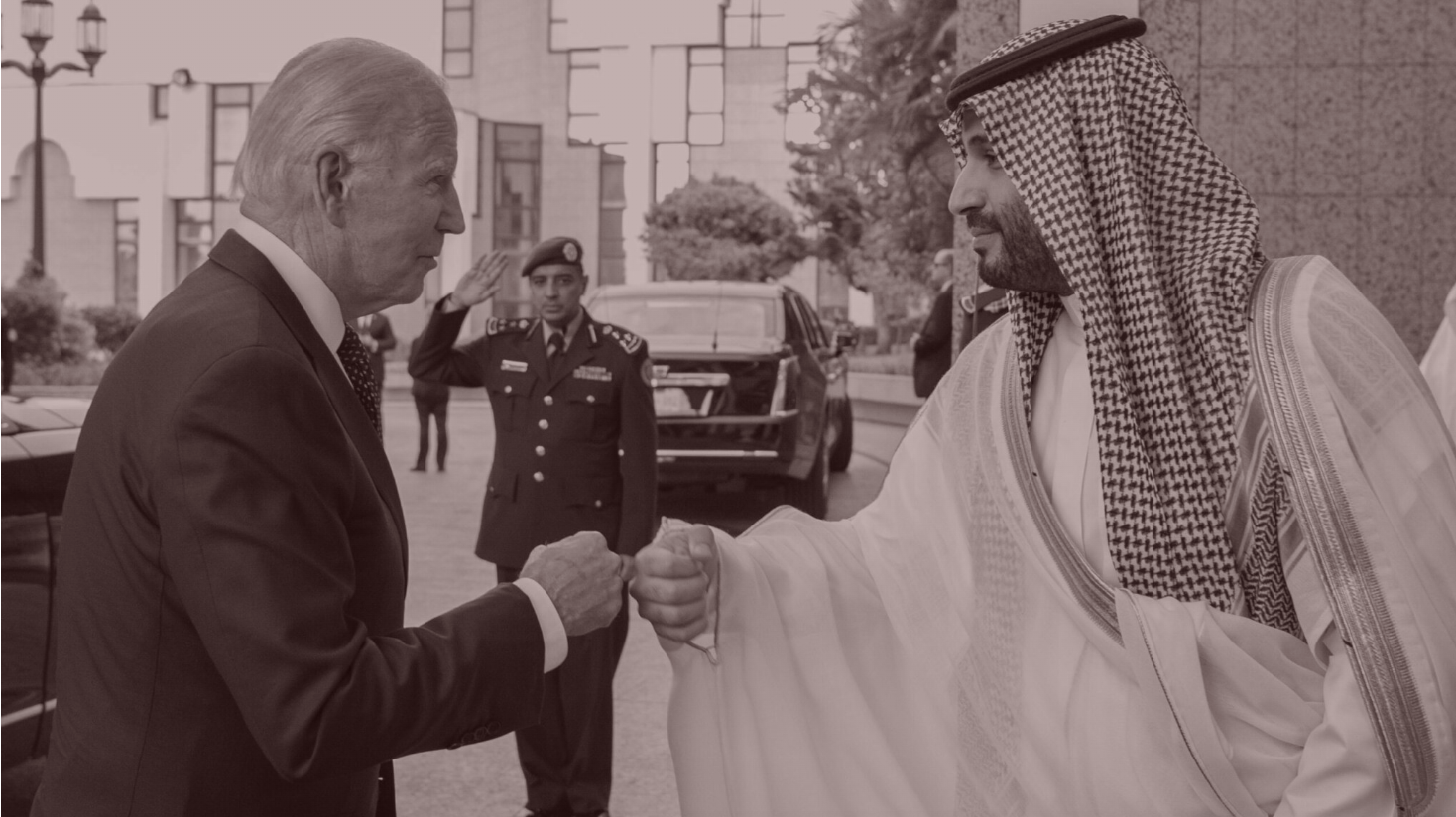 Biden's WaPo Headache
The president, whose polling has hit a Trump-like nadir, has his fair share of nemeses: the far left, Joe Manchin, Trump and DeSantis, and now perhaps the hometown paper, The Washington Post.
It has presumably been one of the longest years of Joe Biden's life. After a historic presidential victory, a democracy-enshrining rebuttal of January 6th, the professional management of Covid, and some historic legislation, the president has been beset by one political headache after another—Afghanistan, Joe Manchin, Omicron, a slowing economy, inflation, historically high gas prices, and the faint murmurs, louder by the day, that his age disqualifies him from re-election. As my Puck partner Tara Palmeri has noted, the return to the White House of Anita Dunn, the Obama-era messaging guru and SKDK principal, has recently made Biden seem more active and visible, but that's hardly boosted a 33 percent approval rating.

During the election cycle, Biden projected the image of a wise older statesman who had seen a thing or two in his day, and knew how to lead with valor. Sure, he'd always been well-known for the occasionally regrettable line, like frontrunning the Obama administration on gay marriage, but that's also part of what made Biden so likable. Even in his late 70s, polished after decades in the Senate, he shot from the hip, albeit with an inordinate amount of dignity and honesty. Some White House aides may have been privately furious when Biden announced in a March speech that Putin "cannot remain in power," but many within his base heard the echoes of the guy they voted for. It may have reminded them, perhaps, of when then-candidate Biden once said he vowed to make Saudi Arabiaa "pariah" on the world stage...
FOUR STORIES WE'RE TALKING ABOUT
Trump's Donor-Anxiety Complex
Puck's D.C. experts dissect Trump's defensive '24 posturing and other Jan. 6 adjacencies.
JULIA IOFFE & TARA PALMERI
You received this message because you signed up to receive emails from Puck

Was this email forwarded to you?

Sign up for Puck here

Sent to


Unsubscribe

Interested in exploring our newsletter offerings?

Manage your preferences

Puck is published by Heat Media LLC

64 Bank Street

New York, NY 10014

For support, just reply to this e-mail

For brand partnerships, email ads@puck.news