Good morning,
It was another incredible week—Dylan Byers got to the bottom of the Brian Stelter saga; Julia Alexander corrected Bob Chapek's streaming math; Tara Palmeri reported on the power moves in Biden's West Wing; Matt Belloni delivered the goods from inside the House of Zaz; Julia Ioffe surveyed the Deep State on Trump's espionage drama; Bill Cohan presaged Putin's ability to turn Europe into Lehman Brothers this winter; and Eriq Gardner revealed the latest battle to erupt in the Brangelina wars.
Check out these stories, along with the rest of our best work from the week, via the links below. And stick around for the backstory on how it all came together.
SILICON VALLEY:
Teddy Schleifer and Tina Nguyen explore Elon Musk's adventures in Donorville, USA.

HOLLYWOOD:
Matt Belloni has the skinny on David Zaslav's narrative reversal.
and…
Julia Alexander explains the secret behind Bob Chapek's victory lap.
and and…
Eriq Gardner offers the latest drama in Brad Pitt and Angelina Jolie's unconscionable uncoupling.

WALL STREET:
Bill Cohan previews Putin's ability to unleash a Lehman-style economic thunderbolt on Europe.

MEDIA:
Dylan Byers reports on the Brian Stelter saga.

WASHINGTON:
Tara Palmeri reveals who's really in charge in the White House.
and…
Julia Ioffe explains the C.I.A.'s Trump déjà vu.

PODCASTS:
Peter Hamby and I discuss Axios's exit on The Powers That Be.
and…
Matt and Eriq chat about the Murdochs' next great legal battle on The Town.

Meanwhile, I also encourage you to take advantage of our article gifting feature. You can share our work with your colleagues, friends, and family. Subscribers are entitled to 5 article gifts per month.
ADVERTISEMENT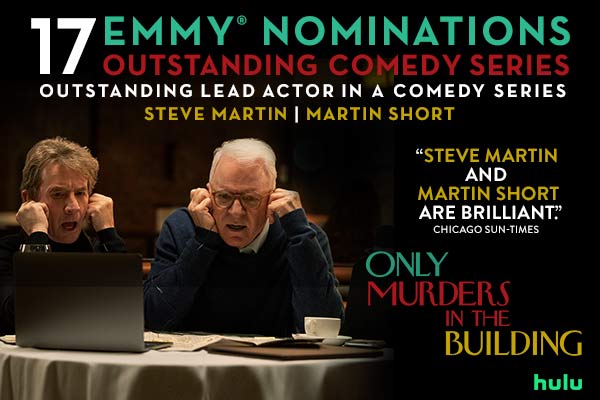 Last week, I was at lunch with an old friend, a real media player, one of those true battle axes who seem to have invisible fingerprints on almost everything—hirings, high-profile departures, narrative shaping, you name it—in this industry. And while there was some official business for us to discuss, I'll admit that this person is part of the kitchen cabinet that I often consult to stress test ideas or get candid feedback. After all, we at Puck are attempting to cover the intersecting worlds of Wall Street, Washington, Hollywood, and Silicon Valley at the highest level—reporting on the plot that only the true insiders know. And so part of my job requires constantly surveying said insiders to ensure that they feel that Puck remains authentically excellent, fair, and credible. And that it offers unprecedented proximity to the biggest stories of our time, as told by the pre-eminent storytellers.

Over sushi and Diet Cokes on an unbearably hot New York afternoon—the sort of day where you feel your sneakers might melt into the asphalt—we talked about the narratives defining our industry during these peculiar and transformative times, the sort of topics you read about in our digital pages each week: Zaslav's debt-ridden conquest of WBD, gossip emanating from Trumpworld, other D.C. tattling, and the inner workings and ulterior motives of the tech giants. I'll admit that these aren't merely Puck's obsessions; they are my own, too, and I'm always interested in hearing the smart perspectives and premonitions of people I trust, especially since realities are changing so swiftly.

By the time the entrees arrived, I asked this person what they were enjoying at Puck of late. As usual, I was open to the feedback. (And that always remains the case, by the way. At Puck, we constantly aim to break the fourth wall. You can tell me what you think about our media business by simply responding to this email.) Anyway, I'm pleased to report that her responses were flattering and reassuring. One name that did come up frequently in our conversation, not surprisingly, was Eriq Gardner.
ADVERTISEMENT

Eriq was always the king of the legal beat: a total scoop machine who had a lawyer's incisive mind and a novelist's grasp of composition and structure. In the eight months since he's been a founding partner at Puck, he's broken a ton of stories, but I've been most enthralled by his extraordinary ability to unearth subterranean filings and elegantly articulate their long-term and consequential implications. And, funnily enough, soon after lunch concluded and I bid goodbye to my pal in Chelsea (chatting for a few moments in the shadow of the old Barneys), I had a meeting with Eriq in which he pitched precisely that sort of story.

I'll fully admit that I was late to the crypto game, I'm not entirely convinced about our N.F.T. future, and I think that the enthusiasm for the blockchain outpaces its reality… but I'm a full believer that economic desires of investors looking to make a killing in this new technological frontier will be one of the defining stories of the age. And progress will play out, as it always does, in fits and starts, with endless head-scratching oscillations and, of course, attendant litigation. So I urge you to find time this weekend to read Eriq's fantastic piece, Chaos on the Planet of the Bored Apes, an utterly Trollopian dissection of a new lawsuit that could forever alter the N.F.T. market. And, naturally, it includes the Bored Ape Yacht Club, alleged Nazis, two of the biggest white-shoe firms in the business, former rom-commer Seth Green, and potentially billions in value. It's a mind-bending read, but truly fit for our times, and precisely the sort of story you can only find at Puck.

Have a great weekend,
Jon
You received this message because you signed up to receive emails from Puck

Was this email forwarded to you?

Sign up for Puck here

Interested in exploring our newsletter offerings?

Manage your preferences

Puck is published by Heat Media LLC

227 W 17th St

New York, NY 10011

For support, just reply to this e-mail

For brand partnerships, email ads@puck.news