Good morning,
Thanks for reading The Backstory—our weekly digest of the best work at Puck.
It was another amazing week as we celebrated our first anniversary here at Puck! Teddy Schleifer broke more news on the standoff between Peter Thiel and Mitch McConnell; Matt Belloni reported on the backstage drama behind Apple's biggest show; Julia Alexander poked around on the company's overall streaming strategy; Julia Ioffe presaged the demise of Putin while Tara Palmeri talked to the G.O.P.'s biggest kingmaker. And, naturally, Dylan Byers got the readout from the CNN bunker.
Check out these stories, along with the rest of our best work from the week, via the links below. And stick around for the backstory on how it all came together.
WASHINGTON:
Tara Palmeri gets the skinny on '24 from the G.O.P.'s "it" kingmaker.
and…
Tina Nguyen has the goods on the midterm's craziest race.
and and…
Julia Ioffe, the one and only, ponders the post-Putin regime.
SILICON VALLEY:
Teddy Schleifer has the latest on the evolving contretemps between Mitch McConnell and Peter Thiel.
HOLLYWOOD:
Matt Belloni unfurls the behind-the-scenes drama at Ted Lasso.
and…
Julia Alexander breaks the fourth wall on the Apple streaming strategy.
and and…
Eriq Gardner gets to the bottom of a Ryan Kavanaugh legal thriller.
MEDIA:
Dylan Byers figures out what's behind the Don Lemon dayside move.
WALL STREET:
Bill Cohan considers a future merger between Trumpworld & Goldman Sachsistan.
PODCASTS:
Peter Hamby and I discuss the Tiktok-alypse on The Powers That Be.
and…
Matt and Bloomberg's Lucas Shaw offer a Chapek assessment on The Town.
ADVERTISEMENT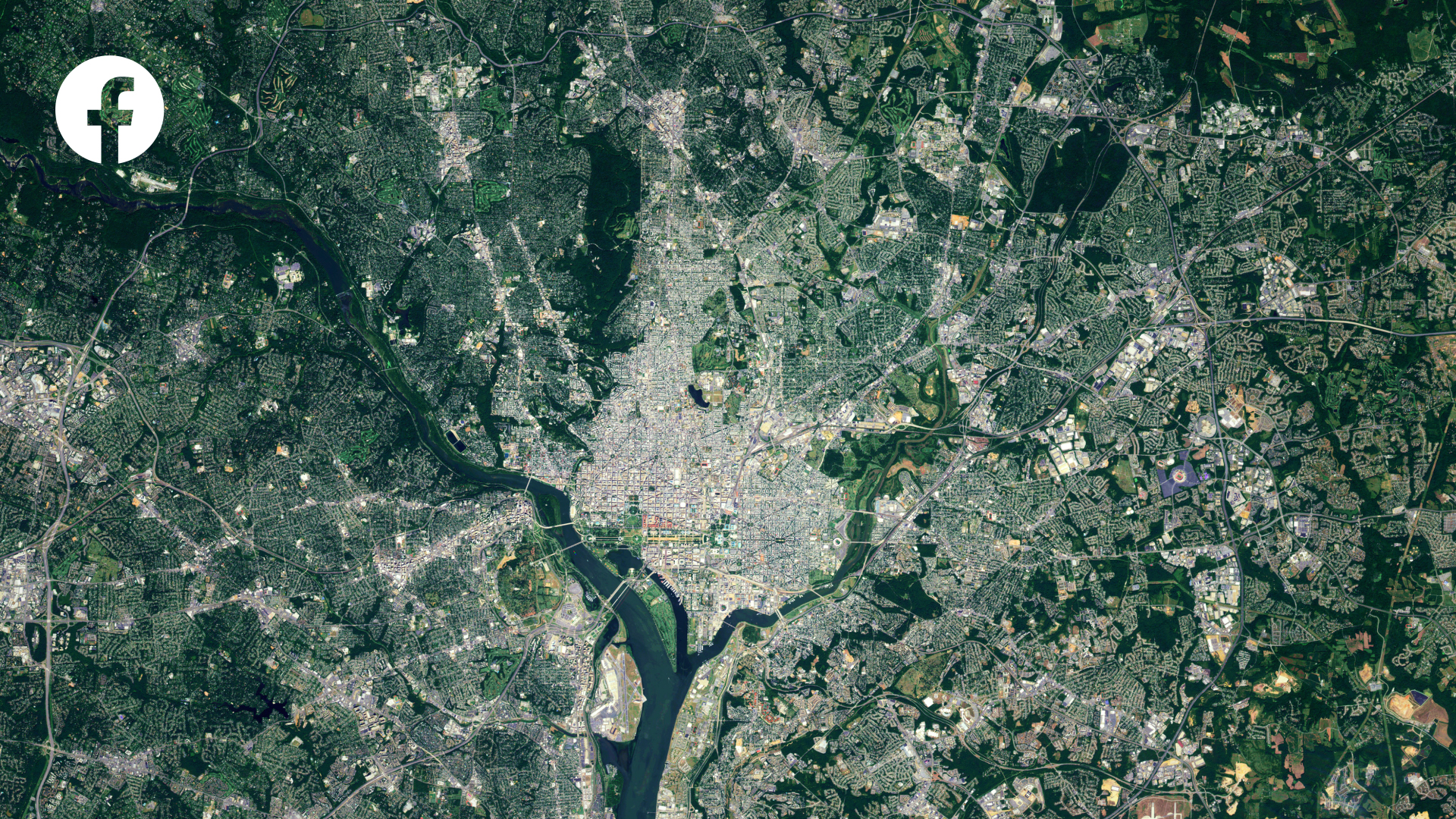 Over 40 million people use Facebook Privacy Checkup each month
That's nearly 60 times the population of Washington, D.C.
And that's just one example of the tools and technologies we're building to keep our communities safe.
Facebook is taking action to keep its platform safe.
Around this time last year, I sat down to this very computer at Puck's first office, a lovely residential apartment on Bank Street, and composed a brief piece, This Is Us, explaining (at least in my own imagination) the process that had brought Puck into the universe. Without being reductive or self-referential (ick), or inadvertently mimicking that final soliloquy from The Breakfast Club, it all boiled down to a very simple formula: a dozen or so journalists, executives, and media junkies came together from various walks of life to make the sort of company of their dreams—an elite cultural product that valued the creator at the center of the enterprise.

In building Puck, after all, we recognized that journalists were the most undervalued influencers in our information economy. We wanted to move them from being considered a cost on the balance sheet to a revenue generator—a bit of semantics, sure, but an unusual and long overdue way to manage a media business. And we wanted them to be owners in the enterprise, too. That notion had been foundational to our philosophy since myself, Joe Purzycki, Puck's co-founder and C.E.O., and Max Tcheyan, fellow co-founder and chief strategy officer, began pitching journalists at the Crosby Hotel on the most embryonic version of this company in the days before Covid. (Along with the help of Adam Mendelsohn, a thought partner in this enterprise since our earliest Crosby breakfasts.) As my friend and partner Julia Ioffe likes to say, Puck is all of our baby.

I was thinking about that first column as Liz Gough, Puck's co-founder and C.O.O., led our all-hands business meeting on Monday afternoon. After completing the analytics and financial sections of the presentation, and reviewing various growth charts, Liz turned to a few so-called "yearbook slides" where she collated various pictures from our first year. I'm not the sentimental sort, but it was hard not to be overwhelmed by our teams' vast accomplishments in such a short time—the launch of Matt Belloni's industry-defining What I'm Hearing private email (and, eventually, The Town podcast); Julia Ioffe's preeminent thought leadership on the Russian invasion of Ukraine (she appeared on Bill Maher's show for a second time last night); one of the many days that Dylan Byers's reporting moved the stock market; Baratude Thurston's remarkable After the Tide series; incessant D.C. coverage of Tara Palmeri's work on Capitol Hill and the White House (which, of course, triggered memories of many nervous calls from the White House press shop); and the cultural impact from one of my favorite pieces from the past year, Bill Cohan's superb and surreal Carlos Watson Has a Cold.
ADVERTISEMENT

And then there was the time that Eriq Gardner broke the news that led to Eminem kneeling at the Super Bowl; that Teddy Schleifer unveiled Sergey Brin's secret world; that Tina Nguyen presciently presented the "DeSantasy"; when Peter Hamby boldly launched The Powers That Be: Daily; and when Julia Alexander launched What I'm Hearing+, an addendum to Matt's franchise, whose cheeky title quietly sums up the media age. One of the secret heroes is our executive editor, Ben Landy, the quiet and mighty hand behind it all. And his secret weapon is Danny Karel. Isabella Lichauco launched our social channels a year ago and grew them into a veritable and elegantly designed expression of our brand identity.

At Puck, we believed that journalists were underappreciated business strategists. We also had fulsome conviction that media executives possessed uncommon creativity. Micah Robinson, Daniel Tsinis, Julia Baldyga, and Alex Bocquet prove this point every day.

I was chatting the other day with Alex Bigler, one of our marketing executives at Puck, about the thrills and surprises from our first year in the market. In particular, Alex asked, what had been easier than I'd anticipated? I was silenced for a moment until I blurted out the obvious: the work. Indeed, I've never worked in the presence of such talented journalists and executives, who I am honored to call my partners. They've made a lot of hard work look easy. And, honestly, it hardly feels like work when you're doing something you absolutely love with people you care tremendously about.

Of course, it isn't always easy. And I've been grateful to learn from those who have come before us, including Jim VandeHei, the co-founder and former C.E.O. of Politico and co-founder and C.E.O. of Axios. In VandeHei in the Arena, Jim speaks candidly with Dylan about the lessons he learned along the way. Editing the piece, I found myself hanging on Jim's every word, imbibing the advice as if he were offering it to me personally at a bar on Capitol Hill. It's the real inside story of how our industry is changing, precisely the sort of piece you can only find at Puck.

Have a great weekend,
Jon

P.S.: For a limited time, please take advantage of our special birthday discount! A year of Puck is now available for 21 percent off in honor of 2021, the year we were established.

You received this message because you signed up to receive emails from Puck

Was this email forwarded to you?

Sign up for Puck here

Sent to


Unsubscribe

Interested in exploring our newsletter offerings?

Manage your preferences

Puck is published by Heat Media LLC

227 W 17th St

New York, NY 10011

For support, just reply to this e-mail

For brand partnerships, email ads@puck.news