Good morning,
Happy Saturday and welcome back to The Backstory.
It was another amazing week at Puck—Matt Belloni delivered the goods on a huge Hollywood shake-up; Dylan Byers penetrated a uniquely D.C. media scandal; Julia Ioffe took on the Putin appeasers; Tina Nguyen captured the murmurs emulating from Mar-a-Lago; Tara Palmeri reported on Nancy Pelosi's possible next act; Eriq Gardner debriefed on a massive sports lawsuit; Teddy Schleifer reported on more Sheryl Sandberg post-Meta intrigue; the one-and-only James Andrew Miller produced the definitive piece on Succession; and Peter Hamby profiled the biggest new star in L.A.
Check out these stories, along with the rest of our best work from the week, via the links below. And stick around for the backstory on how it all came together.
SPONSORED BY PARAMOUNT NETWORK

HOLLYWOOD:
Matt Belloni gets to the bottom of Bob Chapek's shake-up at Disney
and…
James Andrew Miller provides the definitive analysis of Succession.

SILICON VALLEY:
Teddy Schleifer reports on Sheryl Sandberg's opportunities as a donor.

WASHINGTON:
Peter Hamby infiltrates L.A.'s political hot zone
and…
Julia Ioffe takes on the Putin appeasers
and and!
Tara Palmeri explains Biden & Harris's big donor blues.

WALL STREET:
Bill Cohan checks in with all his pals' big SPACs
and…
Eriq Gardner unearths the suit that's keeping one white shoe firm busy.

MEDIA:
Dylan Byers scoops The Washington Post's Twitter fragility
and…
Tina Nguyen canvasses Trumpworld for thoughts on a new potential media master.

PODCASTS:
Listen to our signature Media Monday chat between myself and Peter on The Powers That Be
and…
Matt breaks down the Disney news on The Town.

Meanwhile, I also encourage you to take advantage of our article gifting feature. You can share our work with your colleagues, friends, and family. Subscribers are entitled to 5 article gifts per month.
ADVERTISEMENT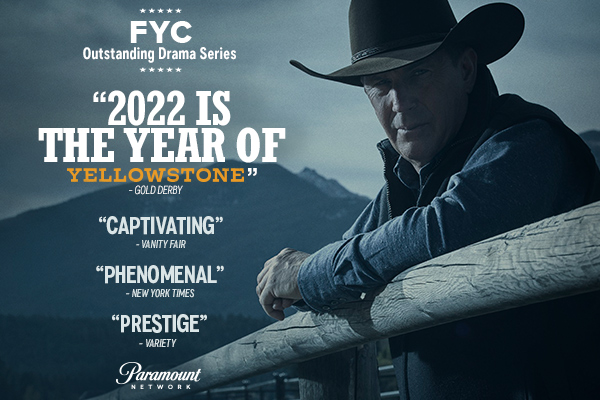 From Oscar®-nominated writer-director Taylor Sheridan, Yellowstone, TV's #1 show, is an epic family drama chronicling the Dutton family, owners of the largest cattle ranch in Montana who employ a ruthless mix of business, politics and violence to hold onto the precious land at the heart of their family empire in this searing modern-day western. The acclaimed ensemble is led by Oscar®-winner Kevin Costner, alongside Kelly Reilly, Luke Grimes, Wes Bentley, Cole Hauser, Kelsey Asbille, Brecken Merrill, Jefferson White, Forrie Smith, Denim Richards, Ian Bohen, Finn Little, Ryan Bingham and Gil Birmingham. Having completed its record-breaking fourth season and now in production for its highly anticipated fifth season, Yellowstone continues to deliver the drama that drives tens of millions of fans to Paramount Network.

On Monday morning, I was headed back to the airport after a lightning fast business trip out West when a text popped up on my phone from Peter Hamby. He was sharing a tweet regarding a rapidly escalating, and increasingly vexing, social media drama that was unfolding at The Washington Post and subsequently enrapturing the rest of the media ecosystem.

Peter, who began his career in the legacy media crucible of CNN, has spent the better part of the past decade hosting Good Luck America, a fantastically insightful modern political talk show on Snap, where he regularly interviews Washington's most powerful lawmakers for his audience of Millennials and Gen Zers. Straddling both generations and media cultures has honed his preternatural aptitude for sniffing out the sorts of scandals that roil media institutions in our cross-platform, ever-changing times. We should probably get Dylan on this, he texted. He had a feeling it was about to burst.

The drama, of course, was massively complex, involved some thicket-filled history, and plenty of ignoble behavior. On the most simplistic level, a well-known Washington Post reporter, Dave Weigel, had issued a foolish and misogynistic tweet and had been suspended. But the real story pertained to the response of one of his colleagues, Felicia Sonmez, who continued to pile on about his behavior on Twitter. Her incessant tweeting and retweeting, however pure her motives to confront misogyny, was now generating stories across the media, engulfing the newsroom and management, and overshadowing the hard work of her colleagues. It was a complete and utter powder keg moment, the sort of thing only Twitter can do.
ADVERTISEMENT

Complicating matters more was the fact that Sonmez had a conflict-rich relationship with her employer, the Post. Years earlier, after she revealed that she had been the victim of sexual assault, she was banned from covering stories relating to the topic. Many at the paper felt this was an unfair professional punishment, but her standing among some colleagues ebbed after she tweeted a story about Kobe Bryant's past accusation of sexual assault mere hours after he and his 13-year-old-daughter, Gianna, along with six others, died in a horrific helicopter accident. (Bryant always maintained his innocence, and criminal charges were dropped. He settled a civil suit.) It may have eroded further, last summer, when she sued the Post over the harm caused by her ban. (The suit was dismissed a few months ago.) Her latest tweet crusade, however, seemed like a final straw for even her most ardent defenders at the institution, many of whom wanted to just get back to work.

In many ways, this evolving affair represented the quintessence of what we do here at Puck. The Washington Post, after all, is a historic institution adapting to modern media trends. It is owned by Jeff Bezos, who has been a model patron and benefactor, pumping tens of millions of cash and fresh ideas into its bloodstream. And, of course, this conflict played out on Twitter, itself a battleground between Elon Musk, who has buyer's remorse after offering an absurd $44 billion for the company, and the Twitter board that is fighting to close the deal. Lastly, and perhaps most poignantly, the scandal at the Post is set in our late-Covid #MeToo times in which norms are shifting and being reconsidered. Anyway, Peter was right, it was a fascinating story: perfect for Puck.

One of the gifts of working with Dylan Byers is being able to ride shotgun as he conducts his reporting. First and foremost, the guy knows everyone. And in an era of often-lazy D.M.-style information gathering, he's an old school practitioner of cold-calling, and he knows how to invite sources to share their views confidentially, knowing they'll get a fair shake. In each subsequent draft, the number of people he had interviewed grew and grew. By the time he published The Washington Post's Twitter Fragility, his extraordinary recounting of the scandal and its various repercussions, he had talked to nearly 20 people around the drama. For heaven's sake, he even detailed how Bezos served wagyu beef prepared three ways as a cocktail appetizer while vetting candidates to be the next executive editor of The Post.

When I used to work for Graydon Carter at Vanity Fair, in its halcyon days, he taught me an important lesson: our subjects were often our readers, and vice versa, so you had to always be careful and fair. At Puck, we also endeavor to cover the inside conversation of our culture with a level of precision and sangfroid that gives us credibility with the newsmakers defining the landscape. This is a long way of saying that I couldn't be more grateful for Peter's suggestion, Dylan's piece, and the care and aplomb with which it was crafted. It was an elaborate story, elegantly told, and in many ways the incident itself is a parable for our moment. I hope it's the sort of thoughtful, clever, and yes, occasionally dishy, work that you can only find at Puck.

Have a great weekend,
Jon

P.S. – Be sure to personalize your Puck experience and check out all of our newsletters here.
You received this message because you signed up to receive emails from Puck

Was this email forwarded to you?

Sign up for Puck here

Interested in exploring our newsletter offerings?

Manage your preferences

Puck is published by Heat Media LLC

64 Bank Street

New York, NY 10014

For support, just reply to this e-mail

For brand partnerships, email ads@puck.news