I'm Dylan Byers, and welcome back to In The Room.
Thus far, Bob Iger's strategic approach to his second tour at Disney seems to revolve around skillfully and quickly reducing the company to its core businesses. But in the wake of his "everything-is-on-the-table" remarks on CNBC, long-dormant whispers regarding a blockbuster combination with Apple have returned with a vengeance. Herewith, a look at the logistics, logic, and obstacles surrounding this hypothetical megamerger.
Can't see the full story?

You're receiving the free version of In The Room at . For full access to Puck, and to each of my colleagues, you can
subscribe here.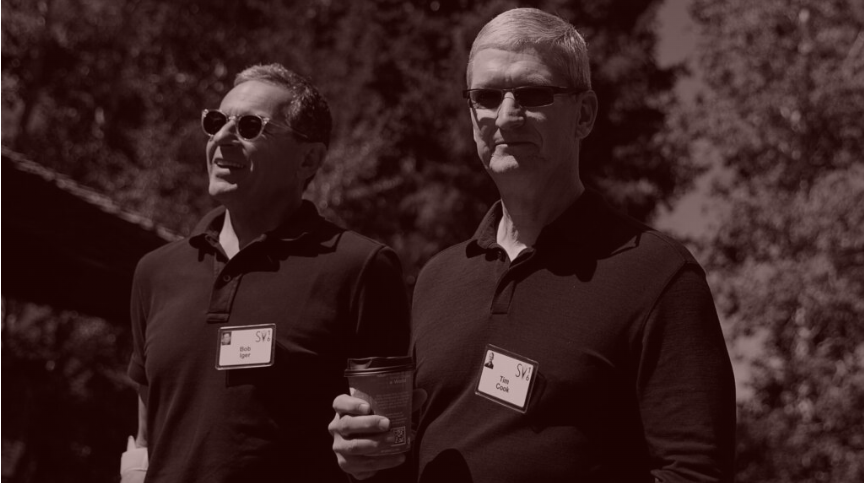 Could Apple be the "Strategic Partner" of Iger's Dreams?
Apple has rarely shelled out meaningful capital in M&A, often deciding to build competing products within its rounded walls. But its interests in streaming, and sports, might make ESPN an alluring target—no matter how far-fetched the notion might have once seemed.
Five years ago, at SXSW, I asked Eddy Cue, the seemingly perennially buoyant Apple services S.V.P. and Tim Cook sidekick, whether his company would ever acquire Netflix or The Walt Disney Company. It's the kind of question that...
FOUR STORIES WE'RE TALKING ABOUT

Need help? Review our FAQs
page or contact
us for assistance. For brand partnerships, email ads@puck.news.
You received this email because you signed up to receive emails from Puck, or as part of your Puck account associated with . To stop receiving this newsletter and/or manage all your email preferences, click here.
Puck is published by Heat Media LLC. 227 W 17th St New York, NY 10011.