Good morning,
Thanks for reading The Backstory—our weekly digest of the best work being produced at Puck.
It was another great week here at Puck: Matt Belloni revealed the Iger succession odds; Dylan Byers reported on the green room massacre at CNN; Julia Ioffe broke the news on Putin's weapons crisis; Julia Alexander presaged the next inning of the streaming wars; Teddy Schleifer captured Peter Thiel's post-midterms agony; Tara Palmeri detailed Mike Pompeo's '24 alacrity; and Tina Nguyen foreshadowed the DeSantis steamroller.
Check out these stories, along with the rest of our best work from the week, via the links below. And stick around for the backstory on how it all came together.
Hollywood:Matt Belloni
offers
the way-too-early leaderboard of
Iger
successors.
and…
Julia Alexander
unveils
the streaming sprint into live sports.
Wall Street:
Bill Cohan explains why investors whiffed on FTX.
SILICON VALLEY:
Teddy Schleifer breaks the news on the latest head to roll from the S.B.F. debacle and his foray into G.O.P. politics.
MEDIA:
Dylan Byers gets into Chris Licht's culling at CNN.
WASHINGTON:
Tara Palmeri reveals Mike Pompeo's third-party curiosity.
and…
Tina Nguyen explains why the G.O.P. is shorting Trump.
and and…
Julia Ioffe explains the biggest shocker in the Ukraine tragedy.
PODCASTS:
Peter Hamby and Dylan discuss the latest stage of the CNN transformation on The Powers That Be.
and…
Matt breaks down the Christmas movie business on The Town.
Meanwhile, I also encourage you to take advantage of our article gifting feature. You can share our work with your colleagues, friends, and family. Subscribers are entitled to 5 article gifts per month.
A MESSAGE FROM OUR SPONSOR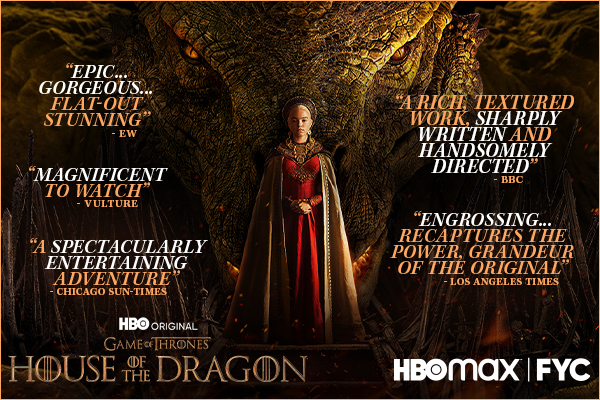 Years ago, in the summer of 2016, I had just co-created a small business at Condé Nast called The Hive, which attempted to turbocharge
Vanity Fair
's ambitions in the digital age and direct-to-consumer era. The success of any new venture requires more than a modicum of luck, and we'd enjoyed our fair amount of good fortune and lucky breaks, to be sure. Chief among them, of course, was launching into the most frenetic news cycle in recent cultural history:
Elizabeth Holmes
, Syria, Brexit, and, of course, the unfolding presidential election, namely the
Trump
show.
Like most people of my ilk, a coastal borderline-millennial from Manhattan, I'd always written off the Trump phenomenon as an absurdist carny act engineered by second-tier operatives and hangers on, thirsty family members, and the limitless ego of the principal, himself. And yet, as we all well know, Trump's appeal never waned that summer, despite his many self-inflicted crises. Nevertheless, through it all, I assumed we were living through a strange moment that would inevitably become a footnote in the preamble of Hillary Clinton's hypothetical presidential memoir. At least I did until the day that Tina Nguyen, a young political reporter at The Hive, walked into my office and analytically and calmly laid out the cogent argument for why Trump would win the general election.
I was stupefied, and yet I believed every word. Tina, after all, had an utterly unique grasp on the new D.N.A. that was coursing into the mainstream Republican party—a streak that we once called the alt-right and now familiarly understand as MAGA. Tina had attended Claremont, worked under Tucker Carlson briefly at The Daily Caller, and, as a consequence, was fully sourced in the movement. I quickly came to recognize that she saw around corners on the right.
So that's why I was so excited to read Tina's fantastic piece on the poorly unfolding Trump re-election effort, which Puck published earlier this week. In Has Trump Already Lost '24, Tina captured the data points beyond his lethargic campaign and Nick Fuentes dinner. As she writes, the Club for Growth released a poll just before Trump's '24 announcement projecting that he would lose to DeSantis in Iowa, New Hampshire, Georgia and Florida. In Pennsylvania, the conservative Commonwealth Partners Chamber of Entrepreneurs found that Republicans preferred DeSantis to Trump, 45 to 40, in a hypothetical matchup. "This poll shows what's become abundantly clear in the past two years," the group's C.E.O., Matt Brouillette, said in a public statement. "It's time to move on from Trump."
As one conservative activist told Tina: "People in the past would have kept [their discontent with Trump] to themselves, because they didn't want to be seen as being disloyal, or that they didn't want to be seen particularly by Trump as being disloyal. Now, they don't care. Because now their attitude is, it's over. There's no magical way Trump is suddenly going to convince the voters that he's lost in at least three elections, that he's their guy."
People have been discounting Trump for years, but I trust Tina's track record on this subject. Her insight and access to the real conversation inside the party have outpaced her peers. If you want a view of where this race is headed, I suggest taking a few minutes to enjoy her piece this weekend. It's precisely the sort of peerless insider work you can only find at Puck.
Have a great weekend,
Jon

Need help? Review our FAQs page or contact us for assistance. For brand partnerships, email ads@puck.news.
Puck is published by Heat Media LLC. 227 W 17th St New York, NY 10011.