Welcome back to In the Room, my twice-weekly look inside the power corridors of the media industry. (If someone forwarded you this email, click here to cut out the middleman and get these notes directly in your inbox. You can obviously afford it and probably expense it.)
Tonight, news and notes on Rupert's non-resignation and Lachlan's inheritance, the logic behind A.G. and Meredith's decision to shutter the NYT Sports desk, and CNN's return to form.
But first…
End of an Era?: I hear ESPN has decided to shutter its South Street Seaport studios no later than fiscal year 2025 and is likely to shutter its Los Angeles production center as well—inevitable casualties of broader cost-cutting efforts as Disney seeks to...
Can't see the full story?

You're receiving the free version of In The Room at . For full access to Puck, and to each of my colleagues, you can
subscribe here and get 25% off.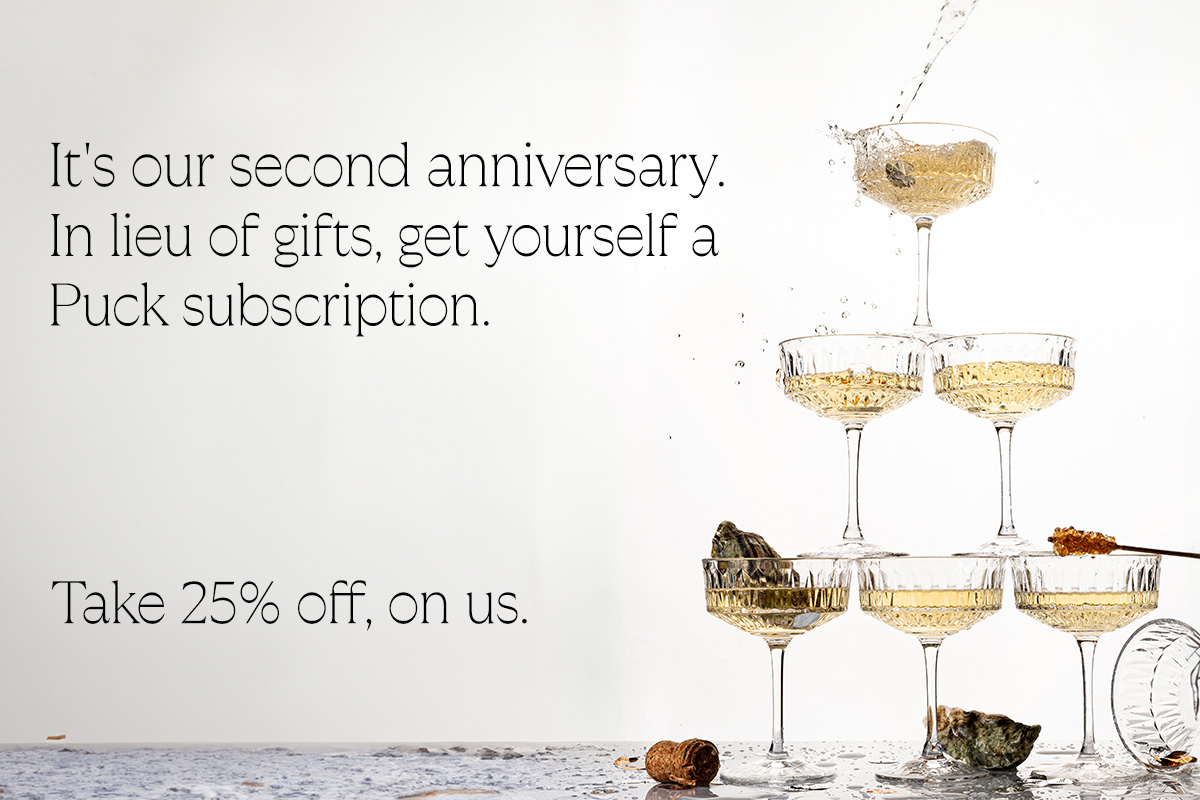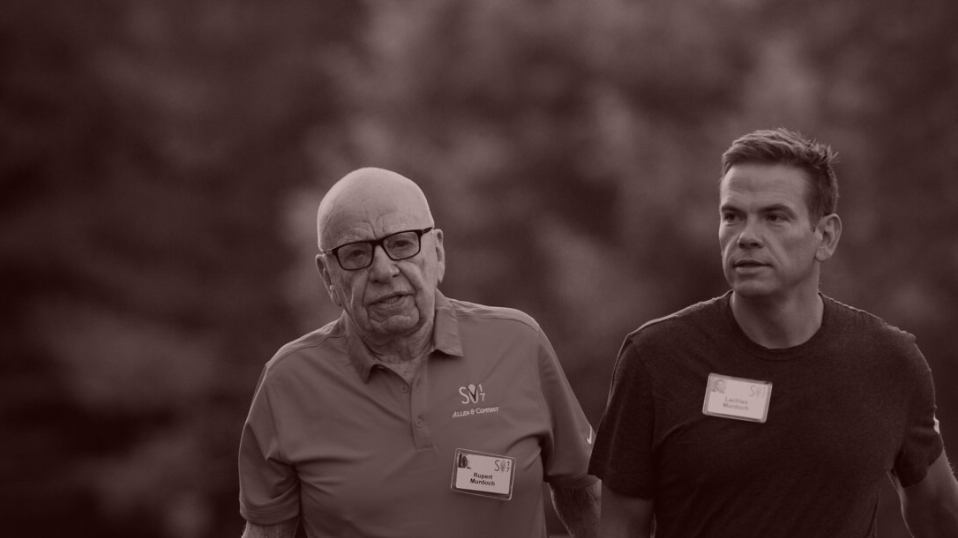 Lachlan's Dowry
Ok, so Lachlan is now officially the last Murdoch standing. What's next? (Plus, news and notes on the 'Times' and CNN.)
On Thursday, in a move at once momentous and mundane, the 92-year-old Rupert Murdoch announced he would transition to the role of chairman emeritus at Fox Corp. and News Corp., formally passing the reins of what's left of his international media empire to his eldest and favored son, Lachlan. The announcement predictably induced a flood of obituaries for Murdoch's historic ascent from a provincial Australian newspaper heir, seven decades ago, to the incomparable international media baron whose indulgence with...
FOUR STORIES WE'RE TALKING ABOUT
The Kamala Swap Fantasy
Calls to drop Harris from the 2024 ticket are as predictable as they are pointless.
PETER HAMBY

Trump's Imperfect Call
Dish on Trump's furious fundraising request to Peter Thiel, an FTX legal bombshell, and more.
THEODORE SCHLEIFER

Need help? Review our FAQs
page or contact
us for assistance. For brand partnerships, email ads@puck.news.
You received this email because you signed up to receive emails from Puck, or as part of your Puck account associated with . To stop receiving this newsletter and/or manage all your email preferences, click here.
Puck is published by Heat Media LLC. 227 W 17th St New York, NY 10011.