Happy Friday, I'm Dylan Byers.
Welcome back to In The Room, my biweekly private email on the inner-workings of the media industry. Tonight, news on the latest personnel shakeups inside CNN, from Chris Licht's rationale for elevating Jake Tapper—temporarily, for now—to the 9 p.m. hour, to how his appointment is reverberating across the network's evolving lineup.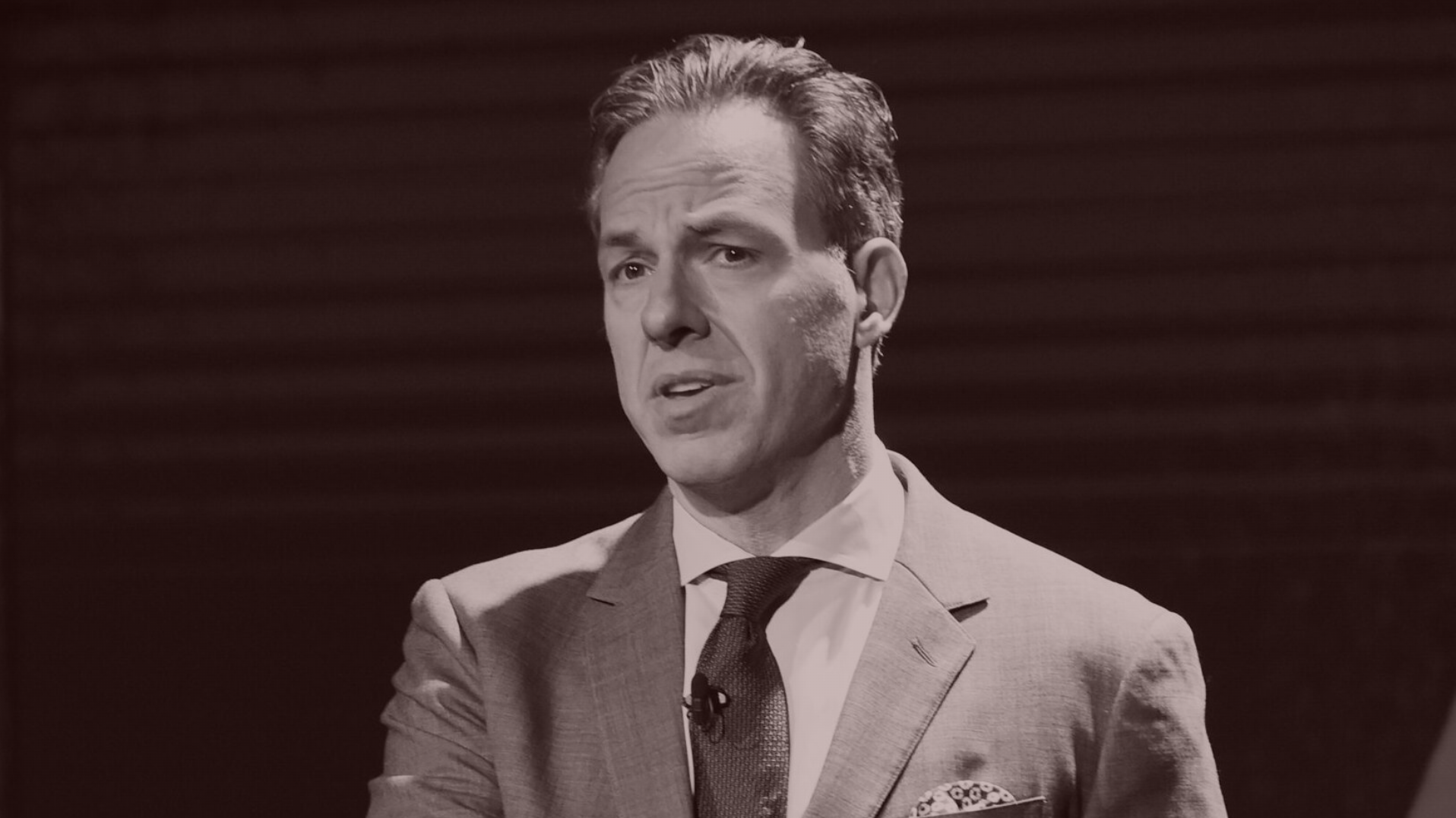 Leave It to Tapper
The temporary nature of Tapper's move to 9 p.m. masks the careful machinations behind the announcement: Licht wants Tapper to be the permanent host of the 9 p.m. hour, and the face of his CNN.
Last year, before the creation of Warner Bros. Discovery—before Jeff Zucker's dramatic ouster from CNN, even before John Malone called on the network to "evolve back to the kind of journalism that it started with" —David Zaslav began informally soliciting advice from Chris Licht, a longtime friend and then-executive producer of CBS's "Late Show," about what to do with CNN. One of Zaz's preoccupations, sources with knowledge of their discussions said, was disrobing the liberal reputation that the network had acquired during the hyper-partisan Trump era, and re-imbuing it with the sort of non-polarizing, utilitarian vibes that defined its Atlanta-based years under Walter Isaacson. It didn't seem to matter that Zucker had made the network more profitable than ever and a cultural icon, restoring it from the Piers Morgan and Eliot Spitzer days. Instead, Zaz seemed interested in envisioning a lower-volume CNN for the post-Trump era.

No formal offer was made to Licht at the time, and it's not clear whether Zaz even intended then for Licht to ultimately replace Zucker, who was mulling all kinds of options—moving into a larger corporate capacity at WBD, sailing off into the sunset, those Miami mayor rumors, a sports play, et cetera. But by the time Warner Bros. Discovery took over CNN the following April, it didn't matter: Zucker had been abruptly defenestrated from Hudson Yards two months earlier by Jason Kilar after disclosing his romantic relationship with his closest deputy, Allison Gollust. Licht was offered the top job.

From the time of those early conversations, Licht and Zaz were mind-melded about the need to reposition CNN and broaden its appeal, and ergo its TAM, across the political spectrum. For all the rampant suspicion about a Malone-led effort to make CNN more like Fox News, Zaz and Licht's actual prescription for the network was more nuanced. They wanted to prioritize hard news programming, tamp down alarmism, and excise excessive anchor grandstanding and sanctimony. Everyone knows the stories about Licht's emphasis on muting the chyrons and "Breaking News" alerts, and it's clear that Brian Stelter, John Harwood, and Jeff Toobin didn't quite gel with this new vision.

The mandate was not necessarily to go softer on Republicans, but rather to get more of them on the air, and at the very least to hold Republicans and Democrats equally to account. And to do so respectfully, and on the basis of demonstrable facts, rather than personal sentiments. From early on, sources familiar with their thinking told me, Zaz and Licht believed they would need to overhaul CNN's primetime lineup, where anchors like Chris Cuomo and Don Lemon had gained notoriety for speaking out against Trump and his enablers.
ADVERTISEMENT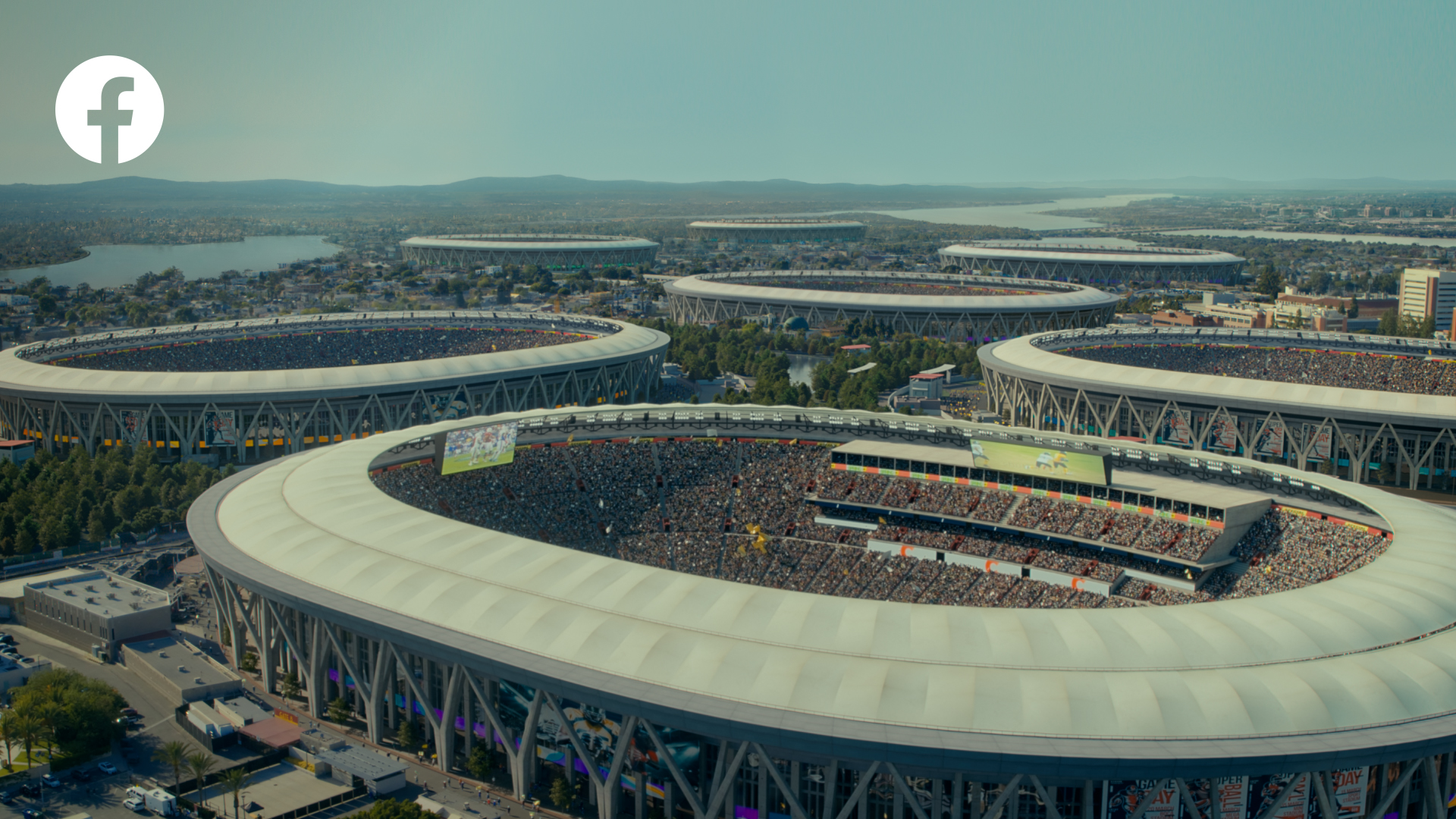 Facebook is taking action to keep its platform safe
We spent $16 billion to enhance safety and security across our platforms over the past 6 years. That's enough to build 7 pro stadiums.
And it's just one example of the work we're doing to create safer connections.
When Licht officially assumed control of CNN, in early May, the staff was heavily populated with Zucker loyalists who were wary of Zaslav and Malone's intentions, unsure of exactly what the new boss wanted out of them, and fearful that the shakeup might result in their being laid off or demoted. Of course, some of them had reason to be.

But one person who was elated about Licht's appointment was Jake Tapper. Indeed, in those stormy days when everyone at CNN seemed to be nervously looking over their shoulders and wondering where they stood in the pecking order, Tapper seemed to many of his colleagues to have become firmly aligned with Licht, and a staunch advocate for his attempts to reform the network.

Among the available talent at CNN, Tapper was clearly the most obvious Zaz-Lichtian archetype of a Forceful, Credible Newsman: tall, handsome, well-coiffed; a celebrated veteran of broadcast television and Washington journalism, with storied turns as ABC's White House correspondent and co-moderator of CNN presidential debates. Tapper was also a guy with relationships with members of both parties, someone who put a high premium on truth, integrity, and hard work—he currently hosts 10 hours of television a week on "The Lead," and an additional hour on CNN's Sunday show, "State of the Union"—and has little patience for those who don't. (This last point manifests itself in varying ways: his on-air incredulousness with liars or gaslighters is the stuff of YouTube legend; inside the halls of CNN, so too is his off-air irritability with mistakes and perceived slights.)

During the Trump years, Tapper became famous for his meticulously researched, take-no-bullshit interviews with White House aides who lied, misled, equivocated, and peddled unsubstantiated claims. A GQ article by the ever-insightful and hilarious Taffy Brodesser-Akner celebrated his "ramrod brand of honest outrage," and carefully analyzed the myriad ways his facial muscles could express his incredulity. "How, in an age of lies, does a guy make righteous truth-telling so damn entertaining?" she asked.

To the MAGA crowd, Tapper's hard-hitting interviews with the Kellyanne Conways and Stephen Millers of the world made him no different than his more partisan and outspoken colleagues. But, importantly, what distinguished Tapper from his peers was his rigorous, almost unerring focus on truth and accountability. Rather than grandstand or moralize—though he may have done that on more than one occasion—he came armed with facts and demanded that his guests be held to them. Yes, his incredulity was heavily directed at Republicans in those years—how could it not be?—but those with longer memories will recall he was very tough on the Obama White House, as well.

Anyway, he was, ultimately, the embodiment of what Zaz and Licht wanted out of CNN: a nonpartisan, facts-first journalism that could ostensibly appeal to the near-left, center, and near-right of the political spectrum. The fact that he was a devoted family man with a long history of supporting and advocating for military veterans was icing on the cake. Last December, I noted that the Malonian vision for CNN, if realized, would "open a space for Tapper to finally get his shot in primetime." That now appears to be coming to fruition.
ADVERTISEMENT

On Thursday, shortly after I broke the news on Twitter, Licht announced that Tapper would be taking over the marquee 9 p.m. hour through the midterm elections, from October 10 to November 11. The temporary nature of this appointment masks the careful machinations behind the scenes: Licht wants Tapper to be the permanent host of the 9 p.m. hour, and the face of his CNN, several high-level network sources and others familiar with his thinking tell me. He is said to have other concepts for the hour, including ones that would involve hiring a big-name talent from the outside, but there's no evidence that any such hire is actually available to him. Some at CNN believe Licht may want a Jon Stewart-like figure, or someone else from his former world of late night.

Getting Tapper to become a permanent primetime host will take some courting, however. In December, I incorrectly reported that Tapper was "chomping at the bit" for the 9 p.m. slot. I have since learned from several well-placed sources that that was not actually the case. Tapper genuinely enjoys his afternoon perch and his Sunday show duties. He also, again very genuinely, wants to have time with his wife and kids. Finally, primetime cable news has historically demanded that its hosts voice perspectives and opinions, which is something, colleagues say, he professes no interest in.

In the Licht era, where hard news and facts are championed and personal sentiments discouraged, Tapper may be more amenable to primetime. The five-week trial run is a not-so-subtle effort by Licht to convince Tapper that this is the right fit for him. And indeed, Licht used a similar playbook to convince Don Lemon to vacate primetime for mornings. Lemon appeared as a guest on "New Day" several times and, sources say, Licht repeatedly commended him on his performance, eventually wearing him down with charm and flattery and the pitch to shake things up.

For Tapper, it also helps that he will not be judged against Rachel Maddow's ratings, since she has vacated her 9 p.m. MSNBC slot four out of five nights of the week. No one in the industry, including MSNBC's own leadership, expects Alex Wagner to come anywhere close to Maddow's performance. In their enduring brinkmanship, both MSNBC and CNN have let some of the helium out of primetime, and Tapper seems poised to win the hour, at least from Tuesday through Friday.

Inside CNN, Tapper's permanent appointment at 9 p.m., and Lemon's move to mornings, will have reverberations across the network: Current morning hosts John Berman and Brianna Keilar will now take the 4 p.m. hour, an indisputable demotion; Wolf Blitzer will once again expand "Situation Room" to two hours, and Alisyn Camerota will move time slots, yet again, to 10 p.m., where she and Laura Coates will co-host the two hours formerly helmed by Lemon. Finally, Dana Bash, a CNN stalwart, seems poised to become the sole and permanent host of the Sunday show. (If Tapper decides to forgo nights with his family, surely he won't forgo Sunday mornings as well.) In truth, all of these ancillary effects are subject to change over the coming months—Licht's real priorities now are 9 p.m. and mornings.

At the end of the day, however, the iterative nature of the move provides some cover for both sides. It also sets a pattern in which Licht can signal to his staff, and the market, that he's open to experimenting in broad daylight. Moving Lemon to the mornings, and Tapper to the evenings, opens up the middle of the day, a time when many suspect CNN is largely the purview of quiet K Street offices, airport lounges, and Equinox treadmill floors. It stands to reason that the programming budget for that hour will become subject to gravity, a casualty of the linear EBITDA reality.

Top-level journalists often develop, perhaps by either osmosis or immersion, the extraordinary political aptitude and instincts of the people they cover. And Tapper seems no different. He may be guilty of the occasional fit, but he's played these complex transitions beyond elegantly. He was a favored talent in the Zucker era, and defended him cogently against Jason Kilar. During the interregnum, he invited shell-shocked staffers to his house to mourn Jeff's departure and provide avuncular fortitude. Now he's Licht's man in D.C. And everyone is watching.
FOUR STORIES WE'RE TALKING ABOUT
Crypto Love Story
How The Mooch turned a Caribbean getaway into a multi-million-dollar investment.
WILLIAM D. COHAN

"DeSantasy" Revisited
The Florida governor's provocations are overtaking Trump's post-raid halo.
TINA NGUYEN

Newsom's Trojan Horse
The slick-haired governator has aligned against progressives in a bizarre spat.
TEDDY SCHLEIFER

Trump's Legal Executioner
Bill and Peter to discuss the severity of Tish James's three-years-in-the-making lawsuit.
PETER HAMBY & WILLIAM D. COHAN
You received this message because you signed up to receive emails from Puck

Was this email forwarded to you?

Sign up for Puck here

Interested in exploring our newsletter offerings?

Manage your preferences

Puck is published by Heat Media LLC

227 W 17th St

New York, NY 10011

For support, just reply to this e-mail

For brand partnerships, email ads@puck.news