Biden's Shutdown Plan, Lachlan vs James, the Manchin Spoiler
Happy Friday, and thanks as always for reading The Daily Courant, your afternoon guide to the best new work at Puck.
First up today, Matt Belloni delves into the Murdoch succession drama, and whether Lachlan's ascension at Fox can preempt a post-Rupert family coup.
Plus, below the fold: Tara Palmeri explicates the DeSantis disastuh in New Hampshire. Lauren Sherman gathers the most important fashion business intel in Milan. Julia Ioffe joins Peter Hamby to discuss Zelensky's roadshows in New York and Washington. Then Tara and G.O.P. strategist Reed Galen debate whether a party candidate would help elect Trump.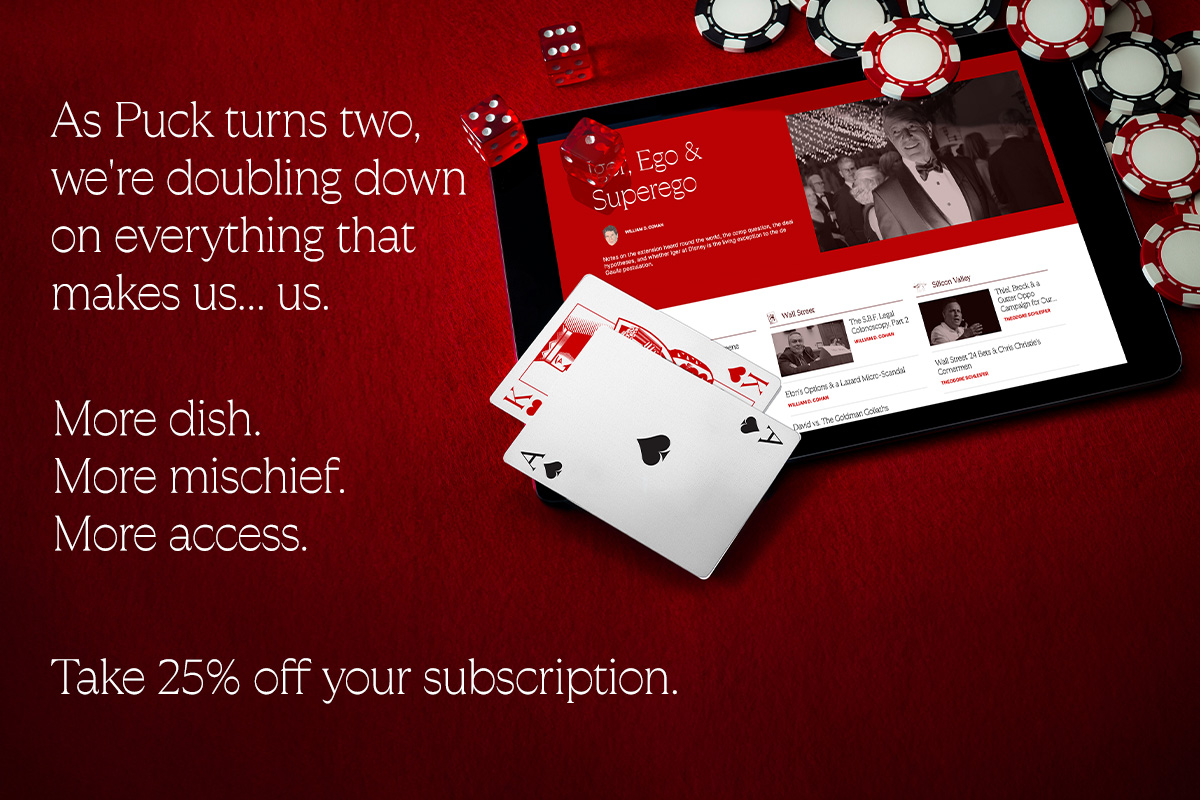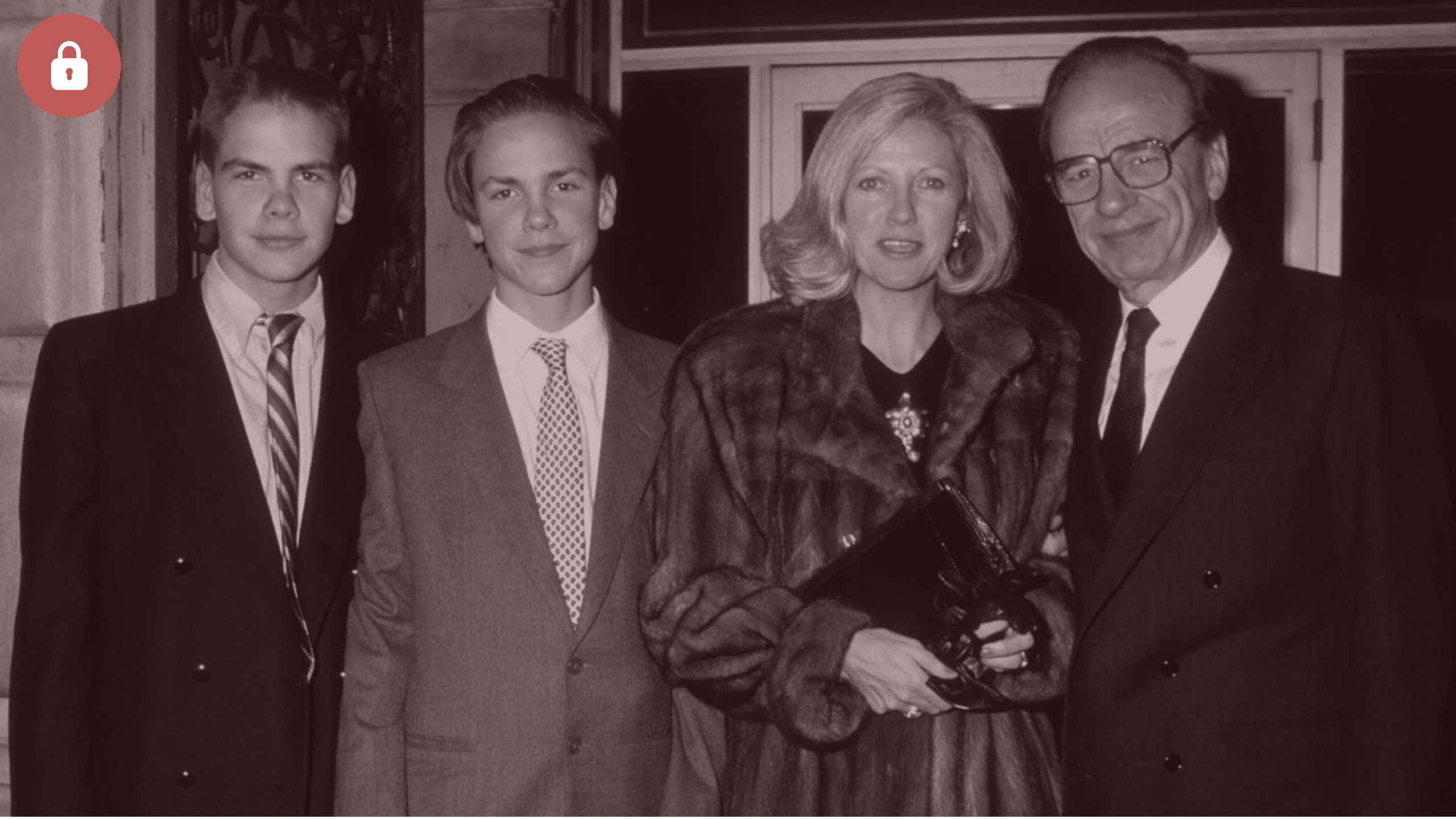 Murdoch's Audience of Two
MATTHEW BELLONI
Was Rupert's 'retirement' notice intended to signify his ride off into the sunset or denote his full-blown support of Lachlan—or, more likely, was it meant for an audience of his daughters, Liz and Prue, whose votes may control the family trust?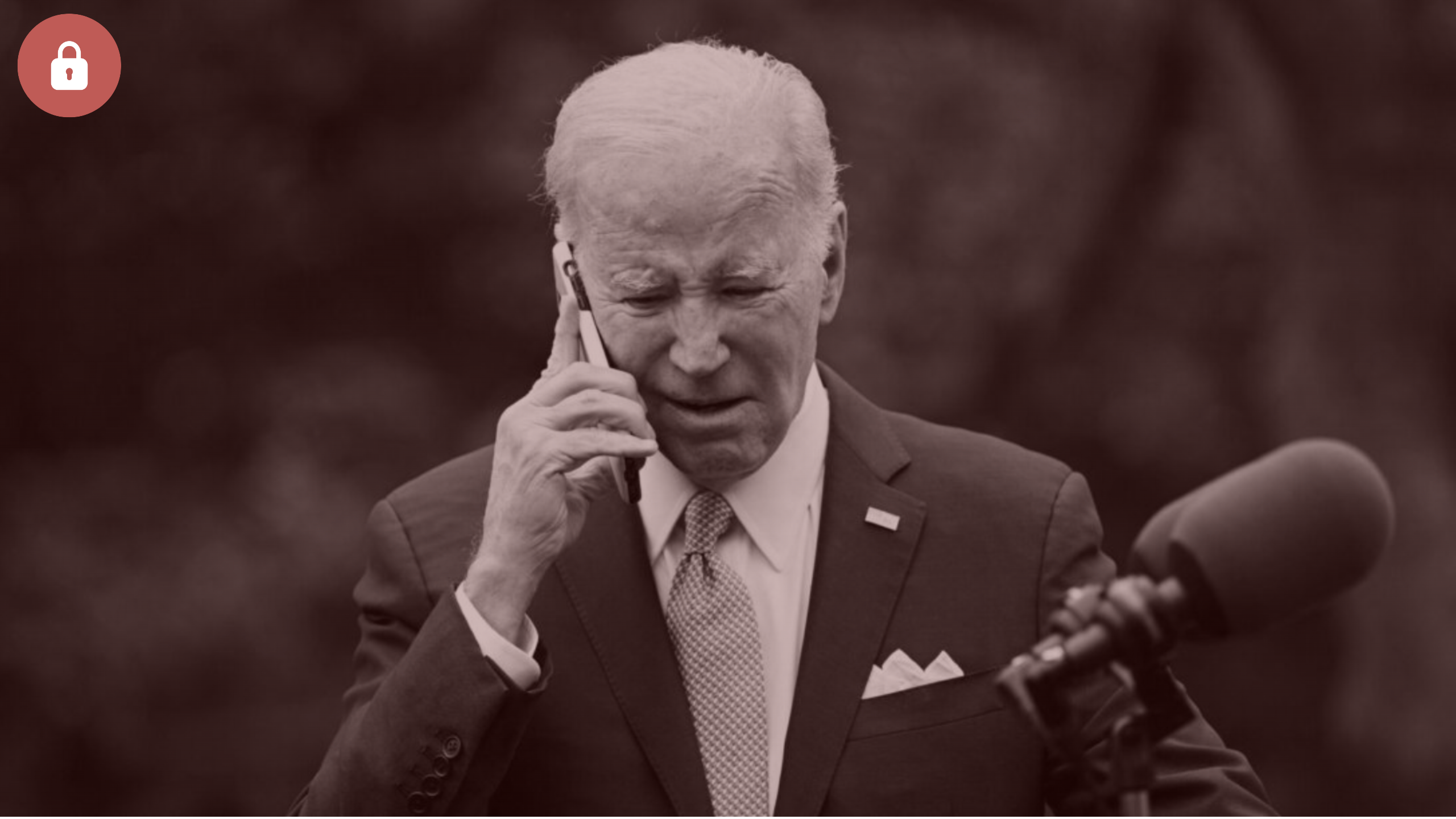 Biden Shutdown Politics & a DeSantis Disaster in New Hampshuh
TARA PALMERI
The latest chattering of the national political class as the government prepares to shutdown while the general election season beckons.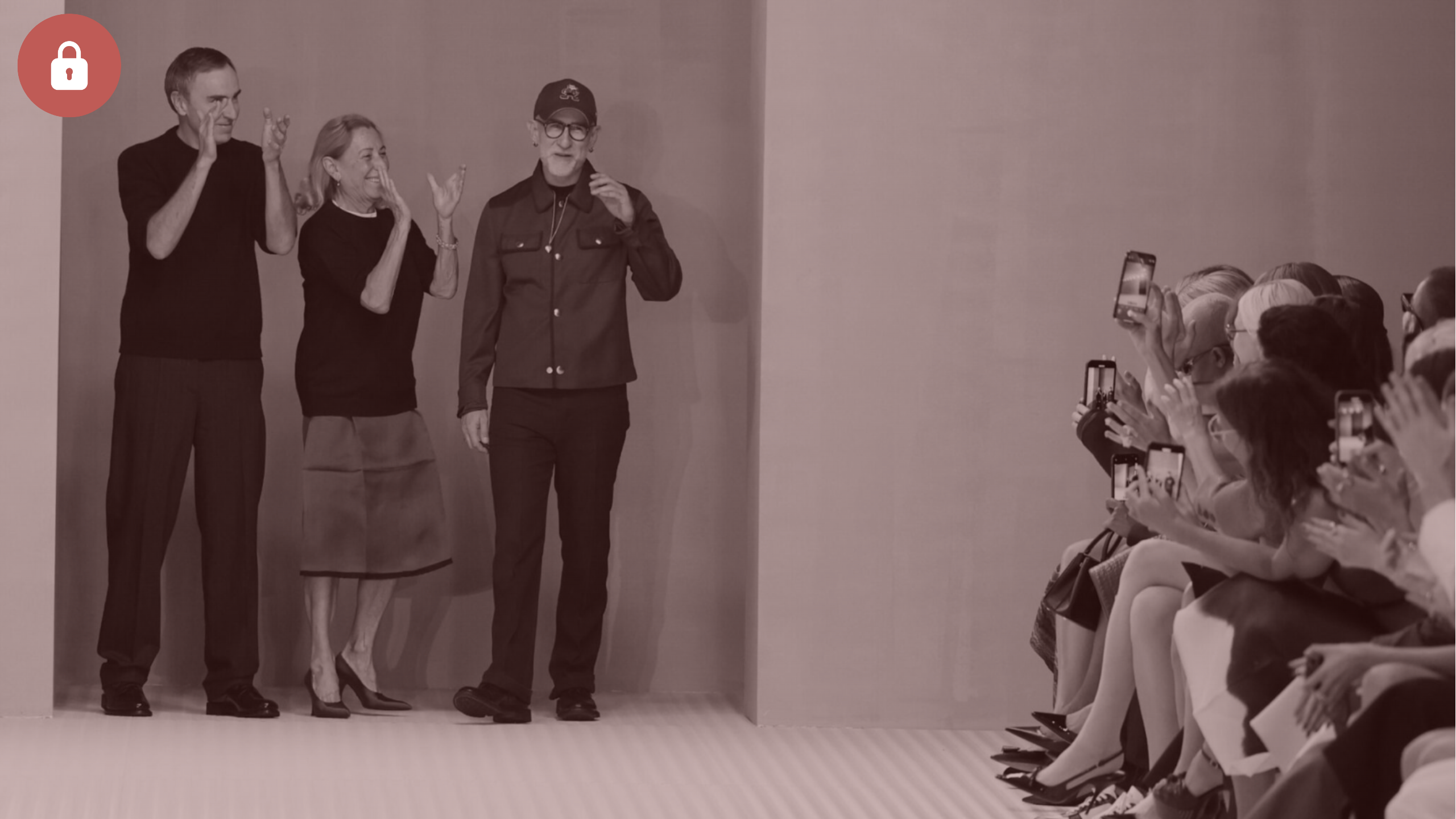 Scenes from Milan & a 'Supermodels' Story
LAUREN SHERMAN
News from Milan Fashion Week: the Diesel renaissance, a Pharrell collab, and the celebrity drama backstage at Prada. Plus notes on the making of the 'Super Models' doc and the complex Naomi-Cindy-Linda-Christy legacy.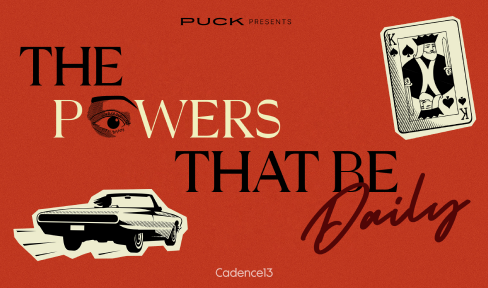 Murdoch's Succession Endgame & a New Ukraine Crisis
PETER HAMBY, JULIA IOFFE & DYLAN BYERS
Julia Ioffe joins Peter to discuss how President Zelensky is fighting a new two-front war in New York and Washington. Then Dylan Byers returns to decipher the fallout from Rupert Murdoch's titanic resignation, and Lachlan's ascent.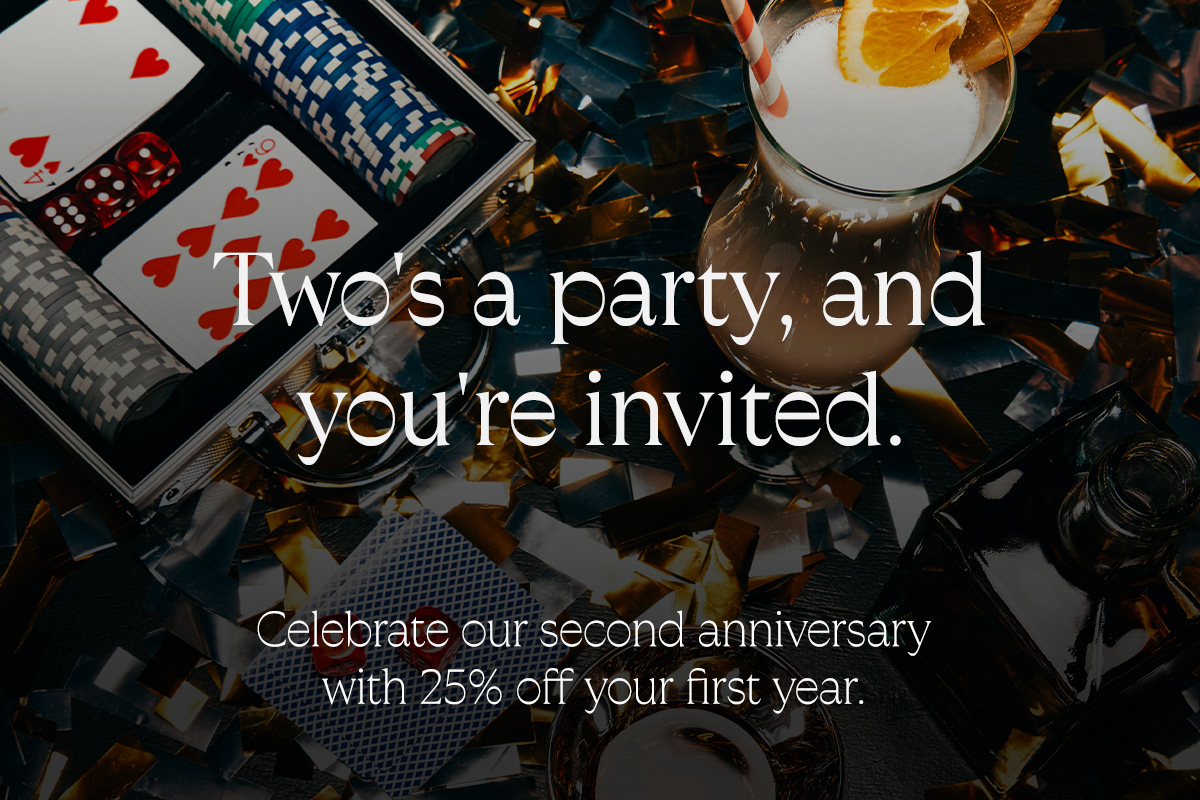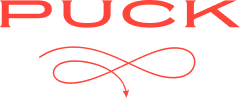 Need help? Review our FAQs
page or contact
us for assistance. For brand partnerships, email ads@puck.news.
You received this email because you signed up to receive emails from Puck, or as part of your Puck account associated with . To stop receiving this newsletter and/or manage all your email preferences, click here.
Puck is published by Heat Media LLC. 227 W 17th St New York, NY 10011.