Hello, and welcome back to The Washington Mall, my insider's view into what's really happening at the beating heart of this town. Today, a significant update on the inside conversation surrounding Nancy Pelosi's succession plans and how the West Wing is spinning Joe Biden's birthday.
But first…


Mikie Sherrill's Money Job: I'm hearing that New Jersey Democratic congresswoman Mikie Sherrill, the former U.S. Navy pilot who famously turned a wealthy suburb of Manhattan blue after more than 30 years of Republican control, is being pushed to run for Democratic Congressional Campaign Committee Chair—the member who controls the party's purse strings during elections. Sherrill would be taking over from New York's Sean Patrick Maloney, who lost his race in the Hudson Valley region, but was only set to serve for a two-year term.

Sherrill, who represents the area around Montclair, won reelection by a whopping 17 points, somehow benefiting from redistricting that wasn't supposed to work in her favor. This puts her in a less precarious position for the next cycle while also giving her some insight, and perhaps empathy, into the vulnerabilities of swing-seat Democrats. Likely leader Hakeem Jeffries would probably support the move, even though it might drive the progressive caucus crazy. Sherrill will have to decide between taking on a grueling and time-consuming fundraising hustle, instead of focusing on running for governor in N.J. where Phil Murphy's term ends in 2026. Other names being floated for D.C.C.C. chair include Reps. Ami Bera, Tony Cardenas, and Sara Jacobs. Meanwhile, all of this jockeying may be for naught as there's also been a push to return the posting to an appointed position by the speaker or leader rather than an elected one.

Herschel Walker's Fumble: Now that the Democrats have clinched control of the Senate, will Herschel Walker be able to raise the kind of cash he needs to beat Raphael Warnock in Georgia? He's convinced Governor Brian Kemp to share his ground operation, but his prospects seem shrunken without Kemp on the actual ticket to boost him. I'm also hearing the pitch to donors is much harder without the Senate at stake and there will likely be a drop-off in big name donors and super PAC money spent on the race.

The race seems much more Georgia-focused, and that's a dynamic that likely helps Warnock more than Walker. Exacerbating matters for Walker is the fact that his progressives foes are trying to drive turnout and financial contributions by framing the vote as a way of neutralizing Joe Manchin in the Senate. The Democrats already have a majority in the Senate, sure. If Warnock wins, they will also have a Manchin-proof majority.

Donald Trump's D-Day: Trump, as everyone knows, will announce his presidential candidacy tomorrow. I'm sure it will be a show of defiance after a particularly bruising midterm. And while the pageantry of the Mar-a-Lago spectacle will be something to behold, (does he announce from the balcony area, like the Pope or Queen Elizabeth or Eva Peron?) I'm interested to see which elected officials show up.

This is, after all, the real litmus test of Trump's power in the party. After leading the Republicans to brutal losses in the midterms, Trump is launching his campaign at a penultimate low, perhaps second only to his standing in the week after January 6. Republicans, many of whom were endorsed by Trump for their re-elections, are going to have to quickly undergo a gut-check on who is the future of the party, and how to align themselves. Indeed, Trump's early announcement is an ostensible attempt to take certain surrogates, donors and allies off the board, allying them with his campaign over the gathering storm of the DeSantis operation.

Even if certain in-demand putative endorsers demur on traveling to Mar-a-Lago for the announcement while they have leadership elections in D.C., they won't be able to hide for long. Elected officials will be hounded by reporters in the halls of Congress asking them whether they endorse Trump for president. Trump and his social media minders, who require total loyalty, will be sure to note who is siding with him versus Team DeSantis. So far, it's been Rep. Elise Stefanik and Matt Gaetz.
The future of Nancy Pelosi, that sotto voce conversation topic that has been subtly ubiquitous from Capitol Hill to Cafe Milano and throughout the Bay Area, has been a mainstay of Democratic politics for some years now given the historic leader's age and accomplishments. Over the summer, I reported, many felt that Pelosi would be stepping down if the Republicans regained the House, as was widely presumed. Her various lieutenants were already quietly politicking on Capitol Hill to take over the caucus. Hakeem Jeffries, for one, was influencing hearts and minds with Junior's Cheesecake from his home borough of Brooklyn. Now I'm told from a very good source that Pelosi is in fact ready to move on and believes that Jeffries will be the next leader of the Democratic caucus.

This decision was privately reached days ago after it became apparent that the Democrats were unlikely to squeak out a win in the House, I was told by someone with direct knowledge on Pelosi. This is tectonic news in Washington, of course, and given the apparent past equivocations about staying in the House, I'm told that some lawmakers are still trying to draft Pelosi to stay on, likely as minority leader, for one more term. Pelosi's team, meanwhile, stands by the notion that she has not made a decision about her future. "Nothing in this reporting is correct," Pelosi's spokesperson Drew Hammill told me. "As the Speaker just stated yesterday on national TV, she will make a decision once all the votes have been counted. She's not even thinking about her future at this moment."

Pelosi, as you might expect, has kept this decision-making process remarkably private. "She can't as easily put out a trial balloon in the news cycle to see how the Congressional gossip mill responds, which is how leadership races usually kickoff, because she needs to keep this close to vest," said my Pelosi insider. "Never in her whole career has the need to think and act been so simultaneous. Meanwhile, she's been indecisive about this all along, changing her mind often."

Pelosi, of course, is entitled to equivocate and announce her decision however she pleases given her enormous legislative accomplishments and contributions to the party. Some in the party will surely try to change her mind after Democrats exceeded expectations across the board last week. And she should certainly be offered maximum leniency, particularly given the tragedy recently endured by her husband in their San Francisco home. In the meantime, she remains busy. This week, she's currently hosting dinners for new members and she's going to be in front of the caucus all week long. But time is increasingly of the essence for an announcement. As the final House election results are compiled, and we approach November 30, the day of Democratic leadership elections, she will begin to face more practical pressure to allow her potential successors to whip votes.

Some have wondered whether the Speaker would even have the votes to remain atop the party, or if she would have been challenged by Jeffries. But that all seems unlikely and pure drama-stoking. Indeed, Pelosi presided over a far-stronger-than-anticipated midterms, and she's going out on top. Now, she just needs to be thoughtful about setting up her lieutenants. According to my source, Pelosi sees the throne going to Jeffries, who has brokered a deal with Katherine Clark and Pete Aguilar to be his number two and three. The next step would be figuring out roles for Steny Hoyer and Jim Clyburn, who would like to stay in leadership, even if Pelosi might want them to ride off into the sunset with her.

Democrats have taken back the Senate, which means that Pelosi would almost certainly receive a breezy confirmation to finish out her career as Ambassador to Italy, a diplomatic post that remains vacant, as has long been rumored. But I'm hearing that she actually does not want the role, although she could be convinced otherwise by those very close to her.

In a series of tweets responding to my inquiries, Hammill wrote that Pelosi has "no interest in becoming U.S. Ambassador to Italy" and that "she intends to continue serving in Congress regardless of her decision about House Democratic leadership."
A MESSAGE FROM OUR SPONSOR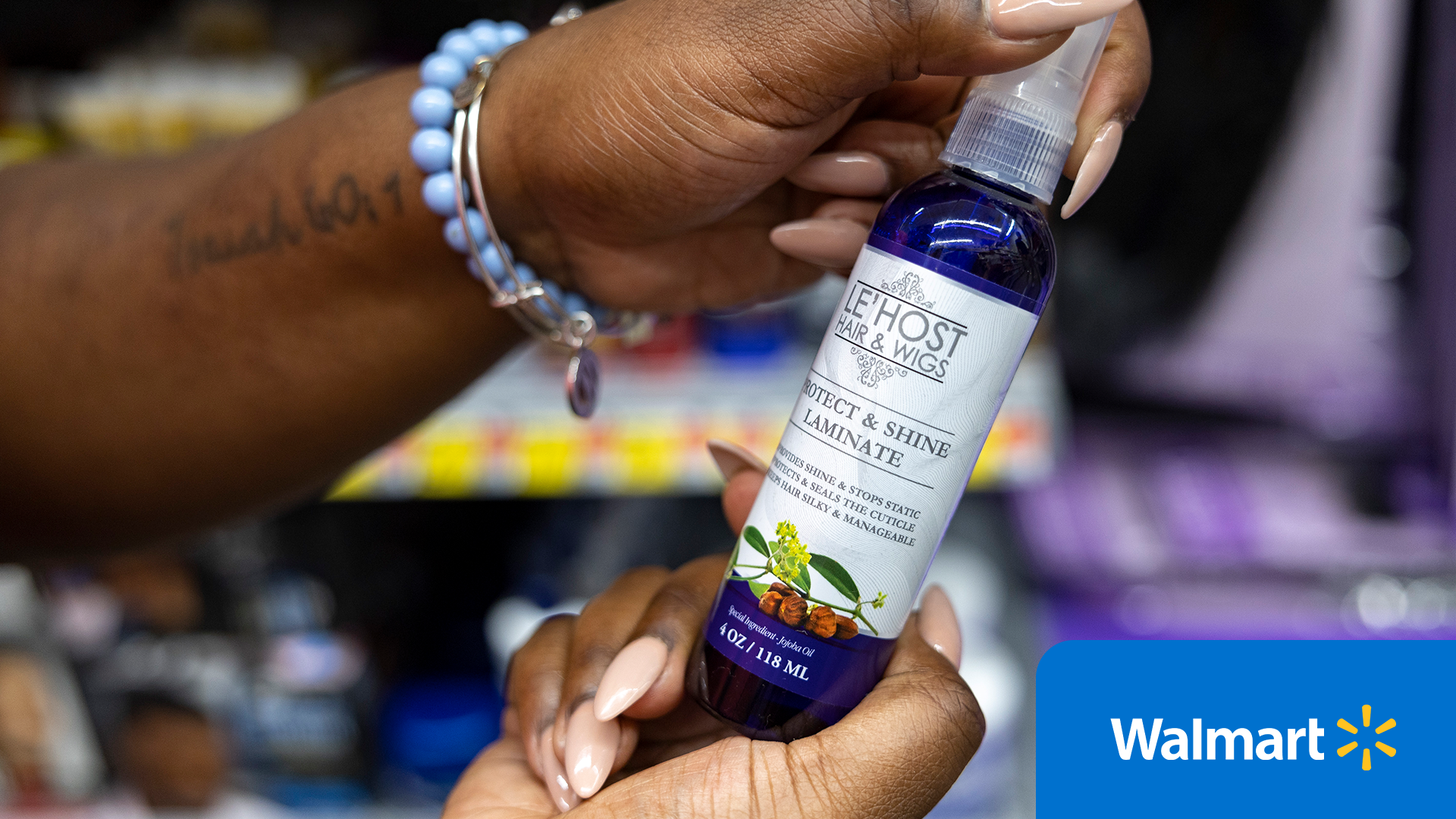 Walmart is strengthening their commitment to American jobs and communities by investing an additional $350 billion in products made, grown or assembled in America. Last year, the company sourced $13.3 billion in goods from roughly 2,600 diverse small businesses, like Le'Host. This investment is estimated to support the creation of 750,000 new American jobs by 2030, based on data by Boston Consulting Group.
Biden's Very Merry Unbirthday
This morning, the New York Times's Peter Baker pointed out what so many Democrats keep trying to forget: Joe Biden turns 80 in seven days. As Baker reported, there will be no fireworks, no soiree or even a D.N.C. fundraiser to raise gobs of cash for the party, which is the normal custom for a sitting president. I've been told that the birthday cards have gone out to small donors, but they are notably leaving out Biden's age, which they also did last year. (The D.N.C. didn't throw a fundraiser for his birthday last year because of Covid.)

The Biden team may have nailed this dilemma. I heard that they will actually be having a birthday cake for the president at his granddaughter Naomi Biden's wedding at the White House, which will be held the day before his actual birthday. What a brilliant way to hold off the escalating age narrative. Now, if the Biden team really wants to bury this birthday, they might use the White House press shop to hype it into an almost royal affair, slowly dribbling out delectable bits of news—the dress, the guest list, the cake, the little mishaps—à la Trish Nixon or Kate Middleton. "Leak everything from the shoes to the veil, but do it over days," said one top Democratic operative, offering unsolicited advice to Biden staffers looking to distract from the president's historic birthday. Lucky for Biden, his granddaughter is incredibly chic. And this is an opportunity to make it a Camelot-esque wedding, with coverage in People, Vogue, Vanity Fair, etcetera.

Most Democrats I spoke to agree that Biden should just quietly go to Delaware the next day, but without the bike rides and shows of strength. Sure, the scrum of reporters will ask how he's feeling and he'll say something to signify that he's young and strong. They can only hope there is no tripping or falling on the way.
FOUR STORIES WE'RE TALKING ABOUT
Potter's I.P. Curse
Notes on Zaslav's obstacles preventing further Potter hits.
MATTHEW BELLONI

The FTX Meltdown
Wall Street comes to terms with a generational financial tragedy.
WILLIAM D. COHAN

Russia's It Girl
The curious case of Ksenia Sobchak illustrates a profound truth about modern Russia.
JULIA IOFFE

Need help? Review our FAQs page or contact us for assistance. For brand partnerships, email ads@puck.news.
Puck is published by Heat Media LLC. 227 W 17th St New York, NY 10011.