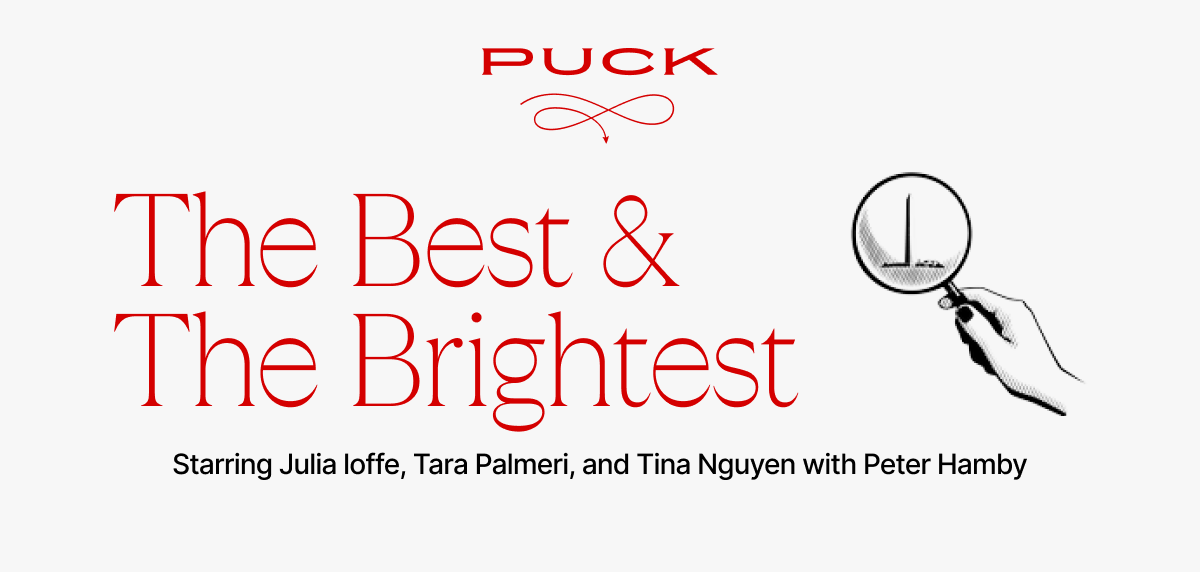 Hello, and welcome back to The Best & The Brightest, your Tuesday foreign policy edition.
Last week exploded with the most shocking non-surprise in a while: Yevgeny Prigozhin, head of the Wagner mercenary group and the infamous troll farm at the center of Russia's plot to interfere in the 2016 presidential election, was blown out of the sky just after leaving Moscow in his private jet. His demise was something we all knew was coming after his...
Can't see the full story?

You're receiving the free version of The Best & The Brightest at . For full access to Puck, and to each of my colleagues, you can
subscribe here.
On the day of Yevgeny Prigozhin's funeral, journalists spotted his hearse at the Manege of the First Cadet Corps, a classical, Easter-yellow building on one of St. Petersburg's famous embankments. The gate was blocked by a refrigerator of a man in a black leather jacket and...
FOUR STORIES WE'RE TALKING ABOUT

Need help? Review our FAQs
page or contact
us for assistance. For brand partnerships, email ads@puck.news.
You received this email because you signed up to receive emails from Puck, or as part of your Puck account associated with . To stop receiving this newsletter and/or manage all your email preferences, click here.
Puck is published by Heat Media LLC. 227 W 17th St New York, NY 10011.