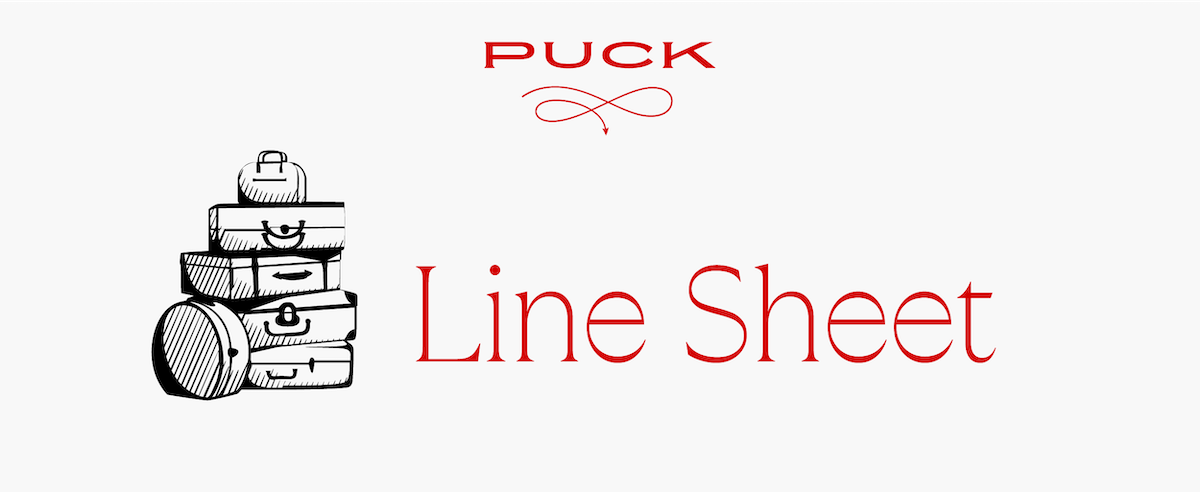 Happy Monday, and welcome back to Line Sheet, which'll still be fresh in the morning, I promise. I hope those in London are closing out their Bank Holiday barbecuing—or what we call "grilling" in America, where it's Memorial Day.
Today, I'm bringing you my conversation with Aurora James, the founder and creative director of Brother Vellies, a 10-year-old New York-based label known for its African-made shoes. Over the past decade, James has emerged as a person of influence, and not only in the fashion industry. With the launch of the 15 Percent Pledge, conceived at the height of the pandemic, she also became a person to watch in the wider world, advocating that every retailer devote 15 percent of their shelf space to Black-owned businesses.
James recently released a memoir, Wildflower, which frankly documents both the dark corners of her personal life and the challenges of running a fashion business as a woman of color here in the U.S. She and I spoke about all of this and more, including the newish controversy around the "Tax the Rich" dress she designed for Alexandria Ocasio-Cortez to wear at the 2021 Met Gala. One of the best words to describe James is "unfazed," and I think our exchange reflects her general attitude about the fashion business and explains why she's still bothering with it.
But first…
A Final Word on Succession Fashion
Say what you will about the clothes themselves. (And many, many people have. I'm so tired.) My personal, if professionally informed, take is that they...

Can't see the full story? You're receiving the free version of Line Sheet at . For full access to Puck, and to each of my colleagues, you can subscribe here.
The first time I interviewed Aurora James was in 2015, at her store at the South Street Seaport, the touristy micro-neighborhood at the bottom of Manhattan that looks like it could be interchanged with any cobblestone historic district in any East Coast town. It was one of those situations where the developer had cleared out the...
FOUR STORIES WE'RE TALKING ABOUT
Iger's Vulcan Chess
Notes from the Maidstone crowd and Burning Tree delegation.
WILLIAM D. COHAN

Bezos at Sea
A conversation encircling the latest mediaworld plotlines.
DYLAN BYERS

DeSantis-Sacks '24
Charting the PayPal Mafia scion's ascendency through the G.O.P.
TEDDY SCHLEIFER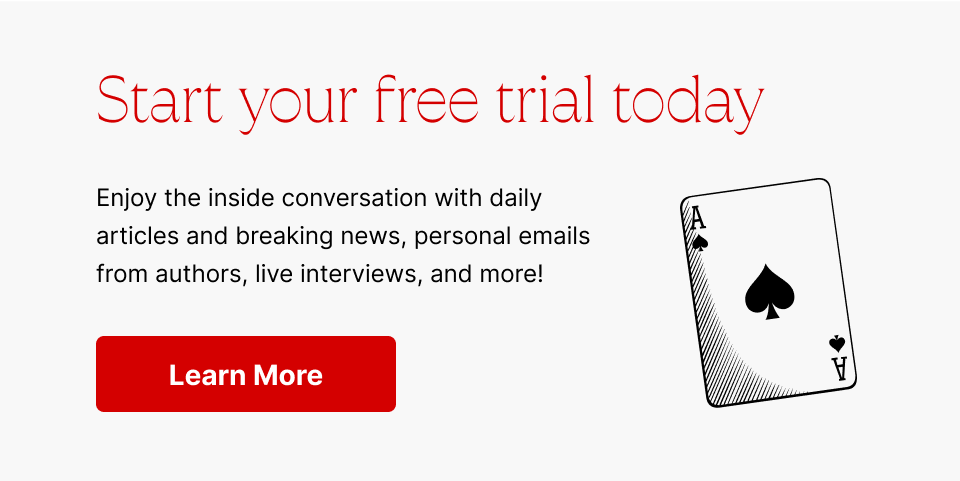 Need help? Review our FAQs
page or contact
us for assistance. For brand partnerships, email ads@puck.news.
Puck is published by Heat Media LLC. 227 W 17th St New York, NY 10011.