Good morning,
Happy Saturday and welcome back to The Backstory.
It was another amazing week at Puck—Tara Palmeri reported on the low-key personnel drama roiling Biden's West Wing; Matt Belloni and Eriq Gardner delivered the goods on the Amber & Johnny verdict; Teddy Schleifer penetrated Bill & Melinda French Gates' inner circle; Dylan Byers chatted with Sheryl Sandberg; and Julia Ioffe explained the insidious vibe shift that could benefit Putin.
Check out these stories, along with the rest of our best work from the week, via the links below. And stick around for the backstory on how it all came together.
SPONSORED BY CAPITAL ONE

SILICON VALLEY:
Dylan Byers chats with Sheryl Sandberg about her big news.
and…
Teddy Schleifer peers into Bill & Melinda's private world.

HOLLYWOOD:
Matt Belloni deciphers Ted Sarandos' Great Netflix Correction P.R. strategy.
and…
Eriq Gardner reveals how the Depp-Heard trial might forever change Hollywood litigation.

WASHINGTON:
Tara Palmeri infiltrates the office politics in the West Wing.
and…
Julia Ioffe examines how the G.O.P. may determine Ukraine's fate.
and and!
Tina Nguyen calls the G.O.P. Senate primary for Jeff Roe.

WALL STREET:
Bill Cohan reports on the Biden-Powell mutual preservation pact.

PODCASTS:
Listen to our signature Media Monday chat between myself and Peter on The Powers That Be.
and…
Matt goes deep on Johnny Depp and Amber Heard on The Town.

Meanwhile, I also encourage you to take advantage of our article gifting feature. You can share our work with your colleagues, friends, and family. Subscribers are entitled to 5 article gifts per month.
ADVERTISEMENT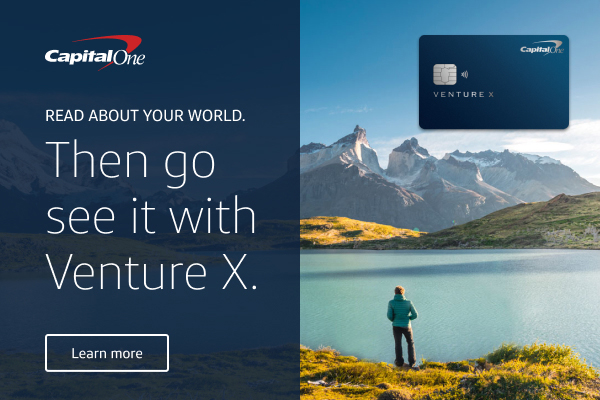 Read about your world.
Then go see it with Venture X.

Reward your desire to travel with the Capital One Venture X card. As a new cardholder, you can earn 75,000 bonus miles to put toward future travel when you spend $4,000 within the first three months. Plus, you get unlimited access to over 1,300 airport lounges worldwide, so you can enjoy a relaxing escape before you even get to your destination. As a Venture X cardholder, you'll also receive up to $300 in statement credits for bookings made through Capital One Travel. So if you love to travel, get Venture X—the card designed to take you further.
As Roe Goes…
The only real prerequisite for being an editor is insatiable curiosity. When I began my career, I remember watching some of the best in the history of the business walk into their comfortable and airy offices at 4 Times Square, Vanity Fair's old back-in-the-day modernist chic headquarters, at 9 in the morning, and then not leave those four walls until well after 6 p.m., maybe ambling out for the occasional bathroom or cigarette break. What do they do in there all day long, I once wondered aloud to a more world-weary colleague. Were they hand-editing manuscripts, using the ancient proofreaders' symbols to denote cut sentences, transposed words, or syntax shifts? No, this wiser colleague explained kindly. They were on the phone with their writers.
In the old days, when publishing operated on a more relaxed cadence, before the Internet turned our phones into body parts, those endless, rolling conversations—the gossip, the reciprocity of story ideas, the exploration of the seedlings of a topic that would become the next sensational feature—were the core of the craft. Editing, after all, is a skill learned via osmosis. The very best practitioners don't just show up when the copy is in the final stages—instead, they are part of the journey from inception, asking questions, grooming ideas, scrutinizing lines of reporting, patiently reassuring throughout the drafting process. It's the ultimate art of invisible collaboration. But it all comes down to the core dynamic of wanting to know the answer to a question, and trusting a writer to get you there.
At Puck, we're laser focused on the story behind the story, the plot only the insiders know. And so many of my weekly check-ins with our elite team of journalists follow a familiar pattern. Executive editor Ben Landy and I begin the conversation by asking what's new in a reporter's world—a vague, catch-all, and possibly even annoying query intended to open the aperture and allow our colleagues to hold forth with what's on their minds and in their notebooks. The ulterior motive, if I'm being honest, is to allow our authors the latitude to explore the edges of their canvas in previously unexamined ways. After all, you don't become an elite journalist by following the same story as everyone else. Instead, our partners' differentiating talent is an aptitude for distilling what's really going on behind the scenes. And as a lifelong editor in pursuit of that sort of juice, that's what I'm after, too. Then as now, getting the goods often starts with a seemingly rambling conversation that slowly circles the target.
Without getting too meta or self-absorbed here, another part of my job is quite simple: I'm standing in for you, the reader. And I want every Puck article to teach me something I didn't know—perhaps it's a previously unearthed detail about a marooned deal, or an executive's recalibrated ambition or strategy—because I want it to be equally enlightening for you, too. And along the way, through the various conversations that serve as preludes to the final product, you end up learning a thing or two. Oftentimes, in fact, you come upon the existence of entirely consequential figures who lie beneath the surface of their ecosystems yet wield enormous, almost puppeteer-like sway. They're the people behind the people, the gatekeepers, the invisible hands, the Zeligs, and whether I agree with them or not, they are usually my deepest fascination in our culture. Jeff Roe is that kind of guy.
ADVERTISEMENT
Roe is certainly an already known quantity to entrenched corners of establishment Washington, to the Le Diplomate and BLT Steak cocktail hour crowd. He ran Ted Cruz's unsuccessful campaign in 2016, and leveraged the momentum to amass a reputation as a top Republican macher of the new, MAGA-straddling order. But he only really entered the Puck zeitgeist late last year after architecting Glenn Youngkin's surprisingly successful, and deeply controversial (and racially offensive, baiting, and divisive) Trump-with-noseplugs gubernatorial campaign in Virginia. Overnight, Roe became the it consultant for a certain kind of Republican candidate in the midterms and beyond. Without being reductive, and regardless of one's personal politics, Roe's Axiom Partners has become a brand of its own, running Republican campaigns across the midterms, albeit with mixed success. (Roe didn't respond to my email for comment.)

And in the process, he became a subject of enormous interest, criticism, and speculation. As Tara Palmeri reported a few weeks ago, Roe has been goading Trump to run in 2024 and to hire him, a Trumpworld outsider, to run the campaign. Indeed, as Tina Nguyen noted just the other day, Roe also appears to be the only real winner in the messily litigated, too-close-to-call Pennsylvania G.O.P. Senate race between David McCormick and Dr. Oz. (Only in America…) As the top operative on the McCormick campaign, Roe helped steer the campaign to demand a recount, throw up a legal fight, and refuse to capitulate. In the end, he ran a strong race despite significant obstacles—a wan candidate, a lack of a Trump endorsement, and a generally batty and carny-act style atmosphere. It's just the sort of grandstanding that the 45th president seems to love and respect, alas.

As we now legitimately countenance the notion of a Biden-Trump rematch, it's wild to me, but entirely plausible, that so much of the outcome could be based on whether Roe can effectively win the Trump account and rein in his unmanageable coterie of goons, advisors, and wayward family members, and find a new suite of hot-button issues that will motivate voters in '24. (And if he doesn't, will he run the efforts of Cruz or Ron DeSantis?)

It's a bizarre story, in many ways befitting our often surreal times, and exactly the sort of tale that you can only find at Puck.

Have a great weekend,
Jon
You received this message because you signed up to receive emails from Puck

Was this email forwarded to you?

Sign up for Puck here

Interested in exploring our newsletter offerings?

Manage your preferences

Puck is published by Heat Media LLC

64 Bank Street

New York, NY 10014

For support, just reply to this e-mail

For brand partnerships, email ads@puck.news