Welcome back to What I'm Hearing, and happy Succession Sunday to all. I've purposely avoided screeners and reviews, so I'll only share James Andrew Miller's recent ranking of all 29 episodes leading to tonight and, of course, the Times profile of Gerri.
Remember, as a Puck member, you have access to all our authors. Just click here to manage your emails, and here to become a member if you're not already.
Discussed in this issue: Joe Drake, Alan Bergman, Nicole Kidman, Victoria Alonso, Bob Iger, Scott Z. Burns, Jay Penske, John McILwee, and Lauren Sanchez's play for victimhood.
But first…
Who Won the Week: Chad Stahelski
Quick, name a filmmaker with an action franchise that grew in its fourth installment. Stahelski's John Wick 4, with its $74 million domestic opening, will almost certainly outgross the $328 million made by the third installment, in 2019. And, yes, he's got...

Can't see the full story? You're receiving the free version of What I'm Hearing at . For full access to Puck, and to each of my colleagues, you can subscribe here.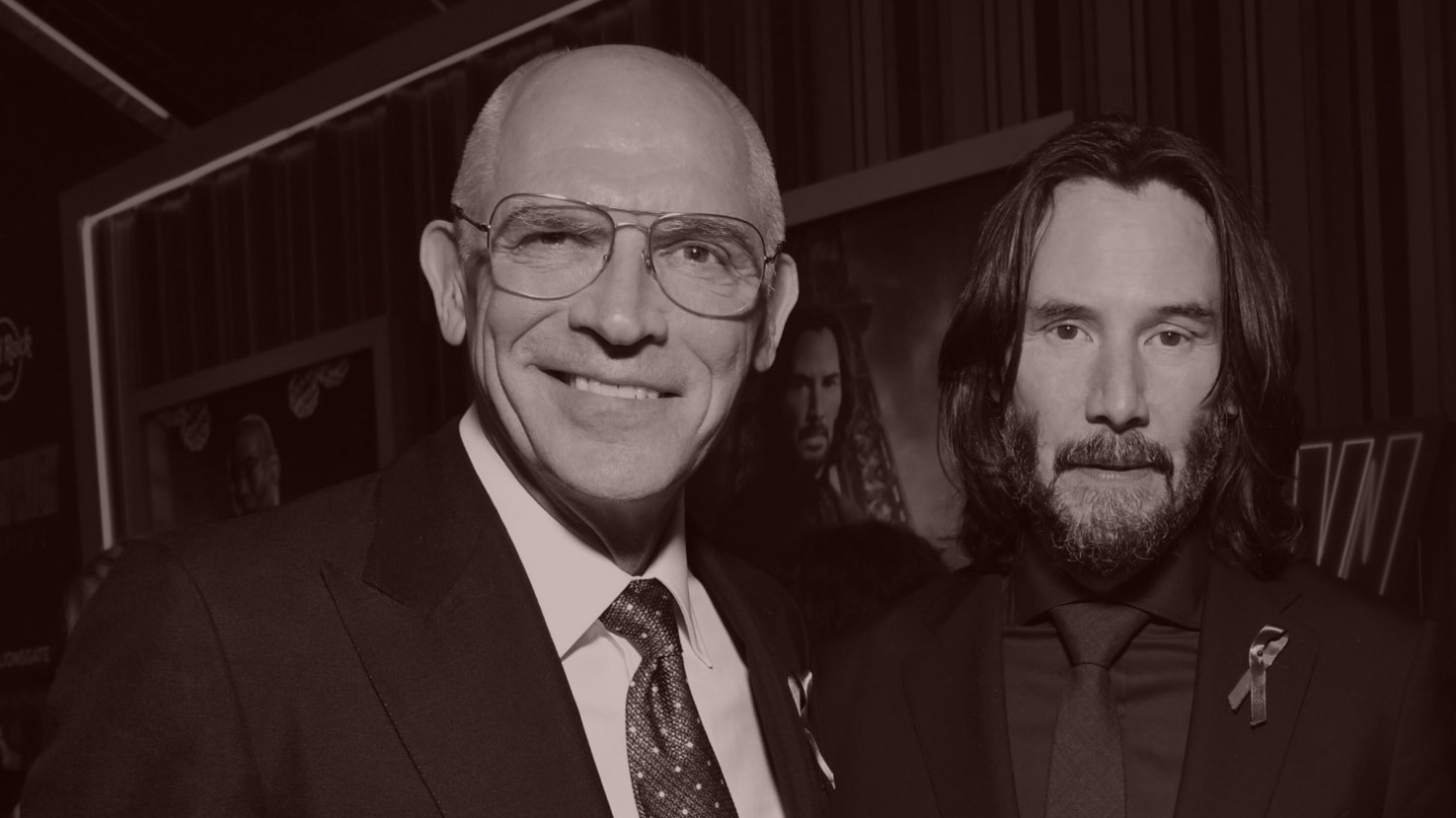 Lionsgate's Future & the 'John Wick' Effect
A candid conversation with studio motion picture chair Joe Drake about the fate of the Wick franchise, the challenge of making mid-budget movies, and whether the studio could sell in 2023.
It's gonna be a big and potentially existential year for Lionsgate. MGM sold to Amazon, and I'm still not quite sure what's happening with STX Entertainment, so Lionsgate is pretty much the last of the so-called "mini-major" studios that release a wide slate of small-budget originals and quasi-franchise fare. Plus, it's planning to spin off Starz later this year, leaving the film and TV studio as a pure-play production unit, which presumably will be more attractive for a buyer.

The Lionsgate film division basically bailed on theaters during the pandemic, which led me to kinda write it off. But, as I learned when I had motion picture chairman Joe Drake on my podcast this week, the division pivoted to PVOD, direct sell-through, and selling off movies to streamers, like J.Lo's Shotgun Wedding, which went to Amazon. Now Lionsgate is back in theaters, and...
FOUR STORIES WE'RE TALKING ABOUT
Hunter Goes Rogue
Inside Hunter Biden's bifurcated P.R. campaign & the Roe-DeSantis link up.
TARA PALMERI

Ron's Soft Touch
On the perils of ignoring the MAGA elephant in the room.
TINA NGUYEN

TikTok Schadenfreude
Silicon Valley's TikTok obsession, Disney cuts, and D.C. media games.
DYLAN BYERS

Need help? Review our FAQs
page or contact
us for assistance. For brand partnerships, email ads@puck.news.
Puck is published by Heat Media LLC. 227 W 17th St New York, NY 10011.