Welcome back to In The Room. I'm Dylan Byers. Tonight, some news and notes on Rupert's shockingly candid testimony about his network's dalliance with the Trump conspiracy, and what it portends for the Murdochs, Suzanne Scott and the future of Fox News.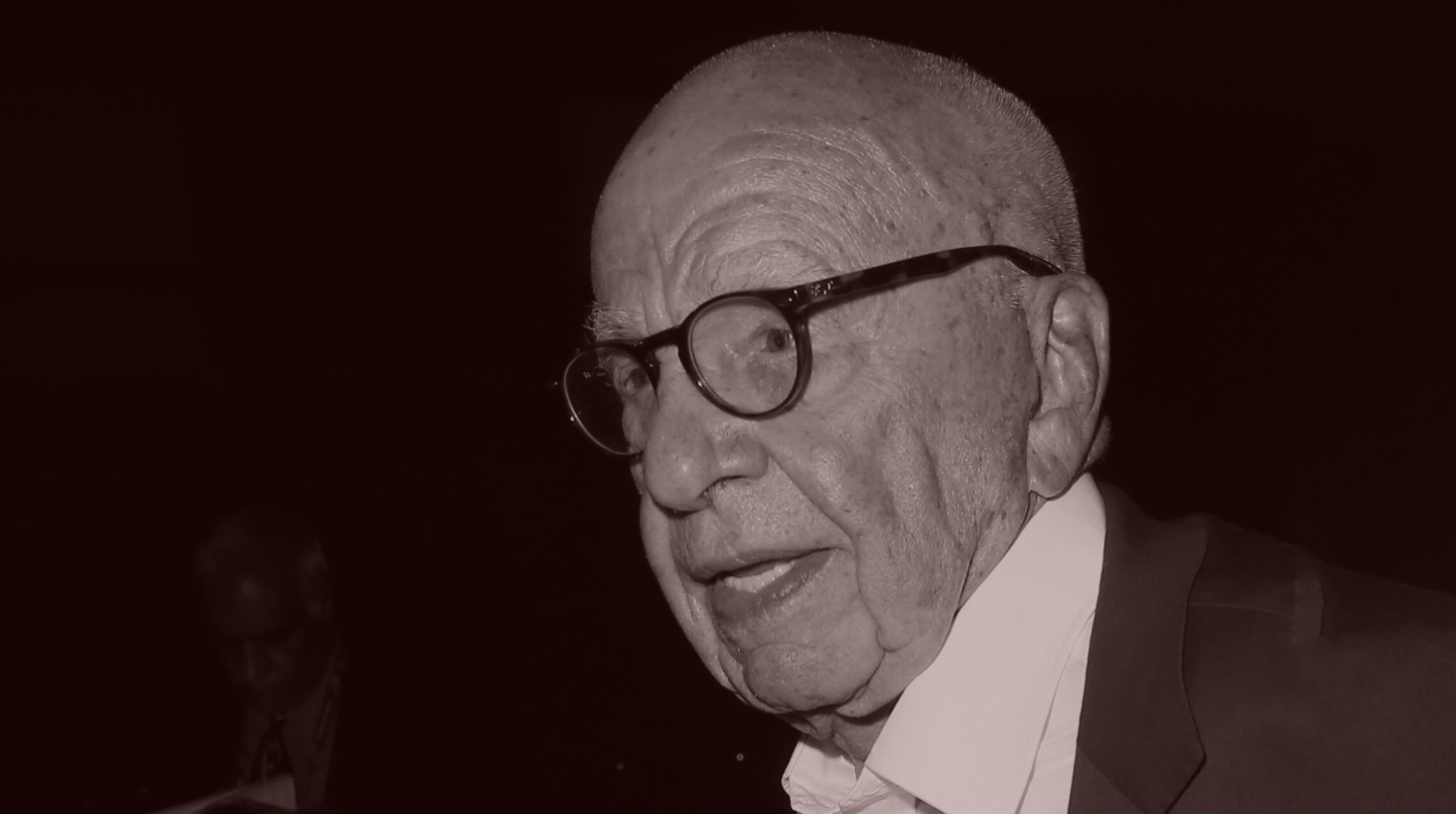 Will Rupert Make a "Blood Sacrifice"?
As documents reveal Fox News anchors and executives (and even the chairman, himself) pointing fingers and whispering about how crazy everyone else is, a familiar question percolates: Will Murdoch need a new Rebekah Brooks?
Rupert Murdoch, who remains atop his powerful global media empire with an individual net worth of some $8 billion, at the ripe young age of 92, has presumably countenanced that juncture in life when even the most cynical moguls must soften their tenor and acquiesce to the fact that legacy management outweighs some battles. Faced last month with an overwhelming body of evidence indicating that he and others at Fox News gave copious airtime to the espousal of batshit lies about voter fraud—absurd allegations that suits and hosts, alike, knew were false—Murdoch came clean, and then some.

Yes, several of the network's hosts and guests had endorsed Trump's false narrative about a stolen 2020 election, Murdoch acknowledged under oath last month, according to the newly revealed testimony. And, yes, he could have stopped the lies from airing, but didn't. And yes, he did it for business reasons. "It is not red or blue," Murdoch said of the decision to continue featuring one guest who peddled lies about the election. "It's green." The remark, beyond its grotesque admission, sounded like something Aaron Sorkin might have left on the cutting room floor.
A MESSAGE FROM OUR SPONSOR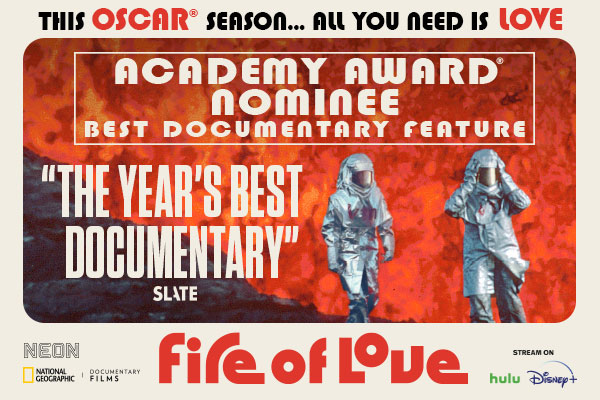 FOR YOUR CONSIDERATION BEST DOCUMENTARY FEATURE
NAMED ONE OF THE BEST FILMS OF THE YEAR BY MORE THAN
TWO DOZEN OUTLETS INCLUDING
Rolling Stone, Entertainment Weekly, The Wall Street Journal, The Film Stage,
Forbes, Vulture, Associated Press, Vogue, Indiewire, Paste Magazine, The Spool, Baltimore Magazine, The Playlist, The Wrap, Variety, Rotten Tomatoes
WATCH A VIRTUAL Q&A WITH DIRECTOR AND PRODUCER SARA DOSA AND
• James Cameron (Academy Award-Winning Director)
• Bonni Cohen (Director, Producer – Actual Films)
• Lana Wilson (Director)
• Alice Rohrwacher (Director)
• Ruby Yang (Documentary Filmmaker)
• Petra Costa (Documentary Filmmaker)
• Jazz Tangcay (Senior Artisans Editor, Variety)
WATCH HERE
PW: FIREOFLOVE
Murdoch's shockingly candid deposition hardly guarantees that Dominion Voting Systems will succeed in its effort to prove Fox liable for defamation, but it certainly improves their position. Fox has long argued, not unreasonably, that it was justified in airing White House officials' claims about voter fraud because the claims of those officials were inherently newsworthy, no matter how batshit crazy. The correspondence revealed last month between Fox News executives, producers, and talent provided ample evidence that the network was well aware that these officials were hawking false claims about election fraud, and they let them hawk away regardless. But Murdoch's testimony goes further, providing an acknowledgment from the chairman himself that he didn't act to stop the baseless claims, and that at least four of his hosts endorsed those claims (Lou Dobbs "a lot," Sean Hannity "a bit"). The most pressing question, of course, is what happens next—for Fox, for C.E.O. Suzanne Scott, and for the Murdochs.
Fox has filed a motion for summary judgment that seeks to reduce Dominion's damages claim, presumably in a bid to induce the company to agree to a less financially damaging out-of-court settlement. (The generosity of Fox's insurer remains one of the less examined parts of this case, though I'm sure it's weighing heavily on the mind of chief legal officer Viet Dinh.) But it takes two to settle, and Dominion currently seems more intent on exacting revenge on Fox Corp. and moving the case to trial before a jury—which, in light of Murdoch's statements and the available evidence, now seems more likely to happen.

Once there, Dominion will have to prove that Fox was not only behaving maliciously, but also that the alleged malice had a material effect on their business. The consensus among media executives and legal experts I spoke with is that they will succeed. "They are totally fucked," one veteran media executive said of Fox. "[Murdoch] screwed himself and the company," said another.

I remain dubious. My Puck partner Eriq Gardner, a scholar of Fox indiscretions, has rightly noted that the nuances of the Dominion case are more complicated than the sensational headlines. For its part, Fox claims Dominion has "an extreme, unsupported view of defamation law," and argues that its "lawsuit has always been more about what will generate headlines than what can withstand legal and factual scrutiny."

Last week, I wrote that the revelations of hypocrisy probably wouldn't impact Fox's bottom line in any material way given the current political media climate. I suppose I figured that the savviest Fox News viewers already saw the network as a hyper-partisan fear-mongering vessel of political performance art, while the least savvy were so pissed off at the left that they forgave Tucker and Hannity for their shortcomings. But the longer the Fox story hangs out there—not just in the mainstream media, but at the top of Drudge Report, Daily Mail, etc.—the more convinced I am that this chips away at Fox's credibility with at least some of its viewers. And how it all plays may be more material to certain anchors and executives than whether Dominion is entitled to $1.6 billion, nothing, or something in between. If anything like this happened at CNN, there would be heads on spikes.

If it goes on for long enough, Rupert and his son Lachlan may at some point feel compelled to make some blood sacrifices. Back in 2021, Fox canceled Lou Dobbs, the highest-rated host on Fox Business, less than 24 hours after he was named in another defamation lawsuit filed by another voting technology firm, Smartmatic. The move, as NPR's David Folkenflik noted at the time, was not dissimilar to how Murdoch had treated executives at his U.K. tabloids during the infamous phone-hacking scandal. "They would throw somebody over the side and see if that was enough," Folkenflik said. Getting rid of Dobbs was "an effort to cauterize the wound to distance Fox from this feverish conspiracy theory."
In the testimony made public this week, Murdoch was asked what the consequences should be when Fox News executives knowingly allow lies to be broadcast. "They should be reprimanded," Murdoch replied. "Maybe got rid of." As of now, there is no indication that anyone is on the chopping block at Fox News. But it's not hard to see who might be in line for a sacrifice in the event that things get worse: Scott, the chief executive, would of course be the most obvious candidate to play the Rebekah Brooks role this time around. And on the talent side, there are the three hosts in addition to Dobbs who Murdoch identified as endorsers of the voter fraud lie: Hannity, Maria Bartiromo and Jeanine Pirro. (On Tuesday, Trump accused Murdoch of "throwing his anchors under the table.")

Of course, the way that the Murdochs manage the crisis will suggest a lot about their ambitions for the future of Fox News. As Dominion's court filings show, the Murdochs spent a lot of time in those tumultuous days of November 2020 trying to strike the delicate balance of maintaining their claim on American conservatism without fully embracing its drift into baseless conspiratorial thinking—a line that proved increasingly difficult to straddle.

The most notable revelation in the Dominion filing may be, in fact, the tenuousness of the Murdochs' claim on American conservatism. In these pages, Fox News does not appear to be the all-powerful, agenda-setting conservative juggernaut it is often credited with being. Instead, the Murdochs and their charges appear to be at the mercy of Trump, so terrified by the loss of viewers to rival networks that they were willing to abandon truth for a dalliance with conspiracy. In testimony, Lachlan said the ratings decline kept him up at night. In an email, Rupert expressed relief that Fox News was not the first network to call the election for Biden: "We should and could have gone first," he wrote, "but at least being second saves us a Trump explosion!"

It's tempting to see this as a Frankenstein situation, with Trump playing the monster the Murdochs created but couldn't control. But the truth is perhaps more tragic: Rupert Murdoch never liked Trump, opposed his 2016 primary and many of his policies, and privately mocked him as "a fucking idiot." Once Trump established himself as the frontrunner and then as the nominee, Murdoch followed the green—all the way until he found himself deposed, on the eve of his 92nd birthday, trying to wipe off the horse shit.
FOUR STORIES WE'RE TALKING ABOUT
Zaz's New Era
What are the pillars of David Zaslav's new growth strategy?
JULIA ALEXANDER

Need help? Review our FAQs
page or contact
us for assistance. For brand partnerships, email ads@puck.news.
Puck is published by Heat Media LLC. 227 W 17th St New York, NY 10011.