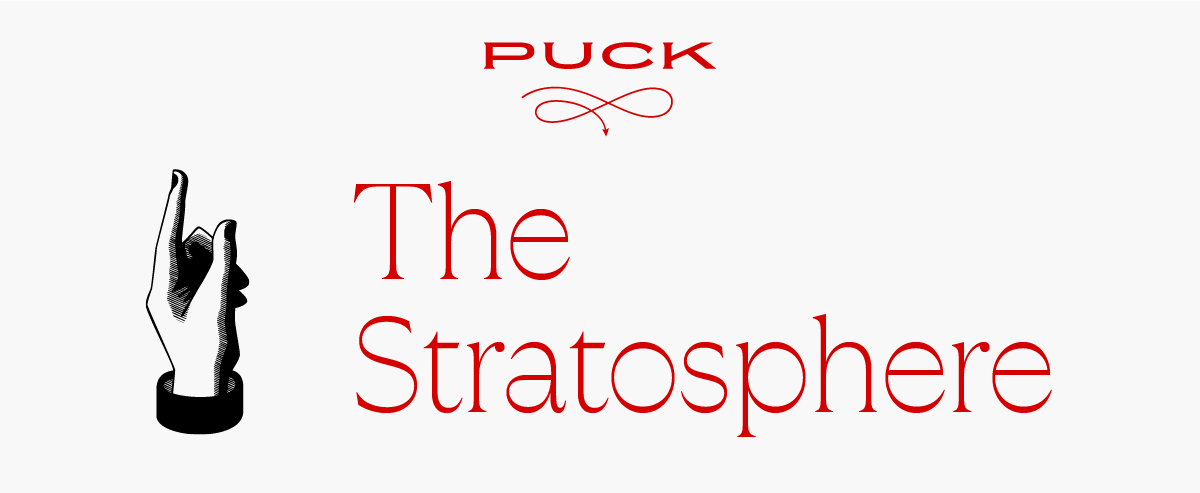 Welcome back to The Stratosphere, and thanks as always for being a part of Puck.
On Friday evening, I hitched a ride down to Stanford to spend a few hours at the kitchen table with Sam Bankman-Fried. I didn't know what to expect when security led me to the front door of his parents' home for what turned out to be S.B.F.'s first on-the-record interview since he was arrested, indicted, and spent over a week in an infamous Bahamian jail.
To say that former billionaires under house arrest don't usually do this is an understatement. It was a surreal experience. Sam, eating a vegan burger and French fries, discussed everything from the moment of his arrest to his decision to not fight extradition to the U.S., his sense of isolation and sense of shame, and whether he has considered going to therapy. There were no lawyers, and no P.R. chaperones to interject. Three hours later, I returned to San Francisco and struggled to make sense of what the hell had just happened. This is the story of how Sam's globe-spanning life collapsed to the size of a small suburban lot in Palo Alto.
Can't see the full story? You're receiving the free version of The Stratosphere at . For full access to Puck, and to each of my colleagues, you can subscribe here
The first thing that I noticed when Sam Bankman-Fried greeted me in the doorway of his family home, just off the Stanford campus, was the 75-pound German shepherd by his side named Sandor, a Hungarian spin on a name meaning "defender of men." Sam seemed hazy on how exactly Sandor had gotten there—the dog had "just shown up" in his retelling, a gift over the last few days from his parents. But he was certainly a young man in need of both defense and a friend. After all, the second thing I noticed about Sam was, naturally, the G.P.S. monitor strapped tightly to his left ankle...
FOUR STORIES WE'RE TALKING ABOUT
Zaz vs. Goliath
On the new M&A environment, Twitter, David Zaslav's debt journey, the bulls, the bears, and more.
WILLIAM D. COHAN

The Globes Woes
Is this the swan song for NBC's Globes, or the start of a new chapter?
MATTHEW BELLONI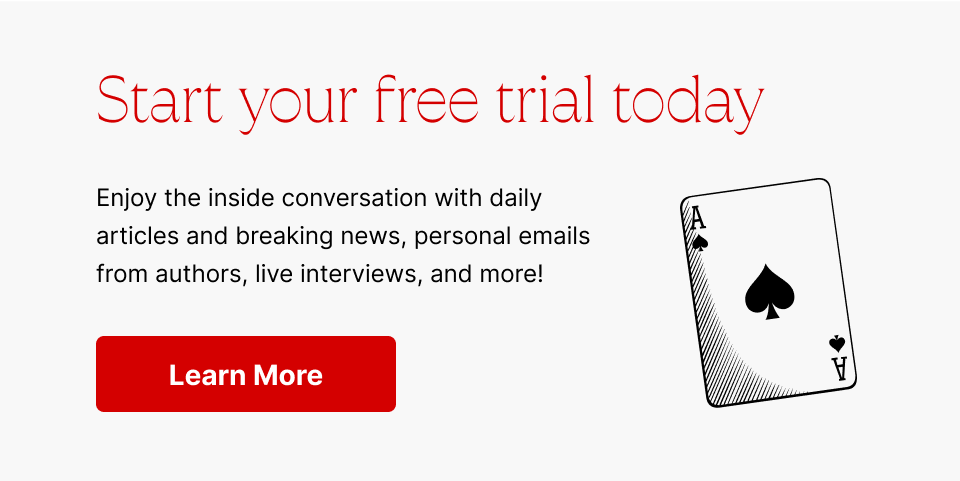 Need help? Review our FAQs page or contact us for assistance. For brand partnerships, email ads@puck.news.
Puck is published by Heat Media LLC. 227 W 17th St New York, NY 10011.