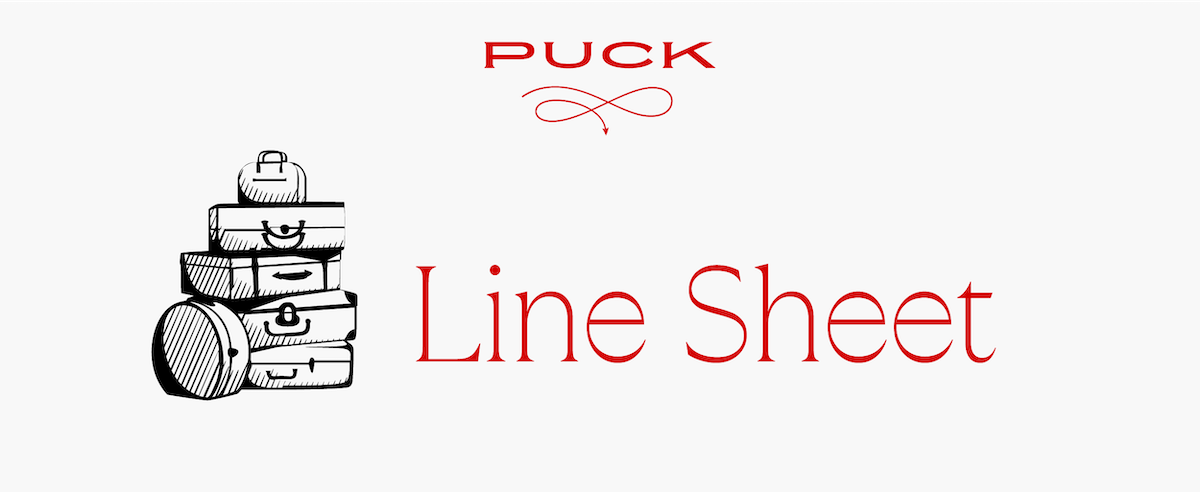 Hi, and welcome back to Line Sheet. I've settled back into life in Los Angeles, where it's always leggings season, but it's also currently party season. First up: this weekend's Lisa Love-produced Academy Museum Gala.
Now that I'm once again resigned to life in running shorts—wondering where I'm going to wear what I bought in Paris other than in Paris—I've had time to dig into some of what surfaced over the past month. So today, just for you, I've got the tale of two I.P.O.s, essential Arnault family updates, a statement on the state of Big Luxury, and perhaps most importantly, a brief but hopefully illuminating investigation into what the heck is actually going on in the world of American department stores.
As always, if someone forwarded you this private email out of the goodness of their heart, please (out of the goodness of your heart) do the right thing and sign up for Puck.
Mentioned in this issue: Alexandre and Jean Arnault, Pharrell, Roger Lynch, Saks, Nick Jonas and Priyanka Chopra, Richard Baker, Neiman Marcus, Agnes Chu, the Samira Nasr situation, Marc Metrick, Tracy Margolies, chaos, Tommy Ton, Hector Muelas, Birkenstock, Sabato De Sarno, Emma Tucker… and [redacted].
The Luxury Supercycle Slowdown
There's no doubting things are getting harder across the board. LVMH released its results this week, missing analyst projections. In the U.S., sales were up just 2 percent in the third quarter, but that includes all 73 maisons, and Sephora's performance in North America was "exceptional," according to the report, which indicates that other categories, including wine and spirits, watches and jewelry, and fashion and leather goods, did not fare as well.

You can decode LVMH brand performance through the words the company chooses to describe how a brand did each quarter. For instance, at Bulgari, there is talk of "excellent growth." At Tiffany, there's no mention of growth or performance, just "continued elevation of the brand." (Global sales of watches and jewelry were up 5 percent when adjusting for currency fluctuations.) LVMH doesn't break out sales for Louis Vuitton, which passed the €20 billion in sales threshold in 2022, or break them down by region. But this week, I had Earnest Analytics pull U.S. credit card data for LV, and sales were down by double digits every month this year so far. (Earnest is essentially scraping credit card bills for this info, so it's by no means going to be exact in terms of actual percent changes in sales, but I've found it to be directionally accurate.)

These figures are making everyone (and by everyone, I mean the investment community) nervous. LVMH's stock is down 24 percent since its peak in April. RBC Capital Markets recently sent out a note citing five reasons the "luxury supercycle" is over. These reasons include the unprecedented growth spurt that occurred during the pandemic, persistent inflation, the retreat of the aspirational customer in the U.S., and the continued weariness of the Chinese shopper. Many believe that LVMH shares are now a steal: Bernstein remains bullish, giving it an "outperform" rating.

The bigger existential question is one I've been trying to answer forever (or at least the last year or two): Has Big Luxury become commoditized to the point of undesirability? Is this the end?

Of course not. The industry is far from finished consolidating; I'm not sure it will ever finish. But I do think that the sort of plug-and-play formula many of the largest brands have been following may not work any more if they want to keep steady. For LVMH, Pharrell at Louis Vuitton is a big test. At Kering, it's Sabato De Sarno at Gucci. We'll see what 2024 brings.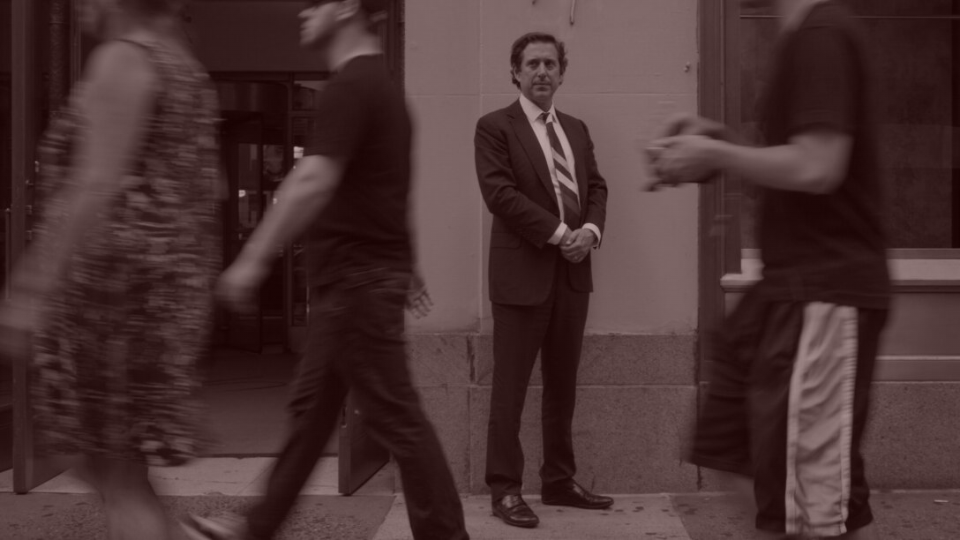 More Thoughts on the Saks-Neiman Flirtation
The player haters in Paris were out for Saks. Is this because the fashion crowd is frowning on Richard Baker's Neiman Marcus M&A fantasy? Or because there is trouble? Or are people in this business just bored and mean? (I'm not talking about you, though.)
When I was reporting on Saks Fifth Avenue-owner Richard Baker's ambitions to buy Neiman Marcus Group over the summer, something kept creeping up. Several brands, and even a few service providers, remarked to me that they were owed quite a bit of money from Baker's parentco, Hudson's Bay Company, which owns both Saks Fifth Avenue and Saks, its e-commerce spinoff that launched in 2021 at the height of the luxury boom. Some aggrieved vendors told me that they even refused to ship their fall merchandise to the two entities.

I'm not sure anyone is really killing it right now at multi-brand retail, but I was amazed by the consistency with which Saks came up in these conversations. The is-Saks-in-trouble palace intrigue continued on throughout fashion month, with stories emerging of some brands being owed millions of dollars, other brands pulling out of their agreements, and still others refusing to ship to the store.

Was trouble really afoot? Were people merely player-hating on Baker, who has raised at least $2 billion from two Middle Eastern sovereign wealth funds to vacuum up Neiman? Was some Vulcan chess accrual accounting at work? Were people needlessly starting trouble? Or is this just life in retail, where operators must be ruthless cost-cutters, even if that means some vendors don't get paid on time?

This week, I called a bunch of companies who work with Saks in different capacities, and found that, for the most part, they had been paid. Some big accounts have been paid on time the whole time. Some were consistently paid two-to-three weeks late, which is very normal, if annoying, in the world of receivables. One service provider I know, who hasn't been paid for months, was told the proverbial check was in the mail. So what is going on here?

Turns out that, yes, Saks Fifth Avenue and Saks.com—two different companies, remember—have withheld payments in multiple cases. However, those delays are in no small part due to the problems that Baker and HBC are having in Canada, where retail has just been absolutely obliterated and it operates 85 Hudson Bay locations. (That's a lot for a country of 38 million people.)
For the most part, brand concerns have been assuaged by Saks.com's management team, which still buys goods for Saks Fifth Avenue, too, even though it's a separate company. And payment issues can be resolved.

The bigger question is whether this is a sound business in the medium to long term. In some cases, it's getting harder for retailers like Saks and Neiman Marcus to maintain a healthy margin. An increasing number of brands work with Saks via a concession model, which means that Saks doesn't buy the inventory outright, but instead takes a percentage of sales. This is a less risky way to operate, and can be wildly profitable if the volume of products sold goes up, but only at the high end of the market. Now that there have been issues with payments, more mid-level brands are thinking about negotiating a concession deal for themselves. (More risk for the brands upfront, but a greater return if things sell well, just like everything in life.) Is it worth it for Saks to comply?

It's a question that Neiman Marcus Group (NMG), currently backed by PIMCO, Davidson Kempner Capital Management, and Sixth Street, which bailed the company out of bankruptcy in 2020 by eliminating more than $4 billion of existing debt, must also be asking. Funnily enough, NMG released a business update today, touting "relatively flat" sales in its 2023 fiscal year from 2022. Sales in the fourth quarter, which ended July 29, were down "mid-single digits" from the same period last year.

The good news was that the company has better control of its inventory than before. (NMG entered the fall with less stuff on hand than it had last year, which is good given this is bound to be a tough season.) NMG also has $1 billion of available liquidity for "business investments," which means it doesn't necessarily have to sell immediately to anyone.

And yet, the merger of Saks and Neiman Marcus continues to feel inevitable to some, especially those on Baker's side, even if nothing is imminent. (Believe me, it does not seem imminent.)

What I've been trying to wrap my head around over the past month is why Baker still wants Neiman Marcus Group so badly. I know he's in it for the real estate, but still, why would he consciously take on all these leases; giant stores in places where he already operates giant stores?

The answer, I guess, is that they are in prime locations, and that he'll monetize them in any way he can, whether that means turning a storied department store (Lord & Taylor) into a WeWork (he made $850 million), or putting a casino on the top floor of Saks Fifth Avenue in New York City, a proposal that has yet to materialize. Or continuing to operate them as Neiman Marcus. It's all about extracting value. And maybe that's the real lesson about what works in the industry these days. No wonder people are so annoyed at him.
Living for this advertising agency drama, tell me more! [Adage]

Usually I'm pretty skeptical of the whole "the quality of clothing has declined" line because I think it's all relative, but when it comes to knits… let's just say that there is a huge difference between Scottish and Italian cashmere! Buy Scottish cashmere on Etsy and you will thank me. [The Atlantic]

Pharrell is showing Louis Vuitton pre-fall in Hong Kong. [Hypebeast]

Loved Sam's walkthrough of how Tommy Ton got the Rei Kawakubo shot during fashion week. [GQ]

Collabs are dead. Long live the collab! At least this Loewe x On "Cloudtilt" sneaker. It's really good? [Esquire]

Miu Miu is Q3's hottest brand, of course. [Lyst]

The woman behind the Instagram handle @Chanel. [Emilia Petrarca's Substack]

A fascinating look at the Wall Street Journal under Emma Tucker. [New York Times]

The RealReal's C.F.O. is stepping down. P.S., it's still not profitable. [Retail Dive]

And finally… Whoa, someone we know did get bedbugs in Paris! (I won't say who, but it wasn't me.)
Until Monday,
Lauren
FOUR STORIES WE'RE TALKING ABOUT
War & Scalise
How long can the House G.O.P. chaos last?
TINA NGUYEN

Need help? Review our FAQs
page or contact
us for assistance. For brand partnerships, email ads@puck.news.
You received this email because you signed up to receive emails from Puck, or as part of your Puck account associated with . To stop receiving this newsletter and/or manage all your email preferences, click here.
Puck is published by Heat Media LLC. 227 W 17th St New York, NY 10011.