Good morning,
Happy Saturday morning, and thanks for reading The Backstory—your weekend capsule of the best work at Puck. For those of you who are new to our rapidly growing community, you can look forward to this email directly from me, Puck's co-founder and editor-in-chief, in your inbox every Saturday morning.
It was another incredible week here at Puck—Matt Belloni revealed Disney's board-level blindspot; Dylan Byers detailed the anxieties coursing through CNN; Tara Palmeri exhumed the intrigue percolating in both the West Wing and Mar-a-Lago; Julia Ioffe engaged in some Kalorama diplomacy; Eriq Gardner got David Boies's rate card; Bill Cohan reported on Elon Musk's new enemies; and Teddy Schleifer unearthed S.B.F.'s media ambitions.
Check out these stories, along with the rest of our best work from the week, via the links below. And stick around for the backstory on how it all came together.
SPONSORED BY HULU

FEATURED ARTICLE OF THE WEEK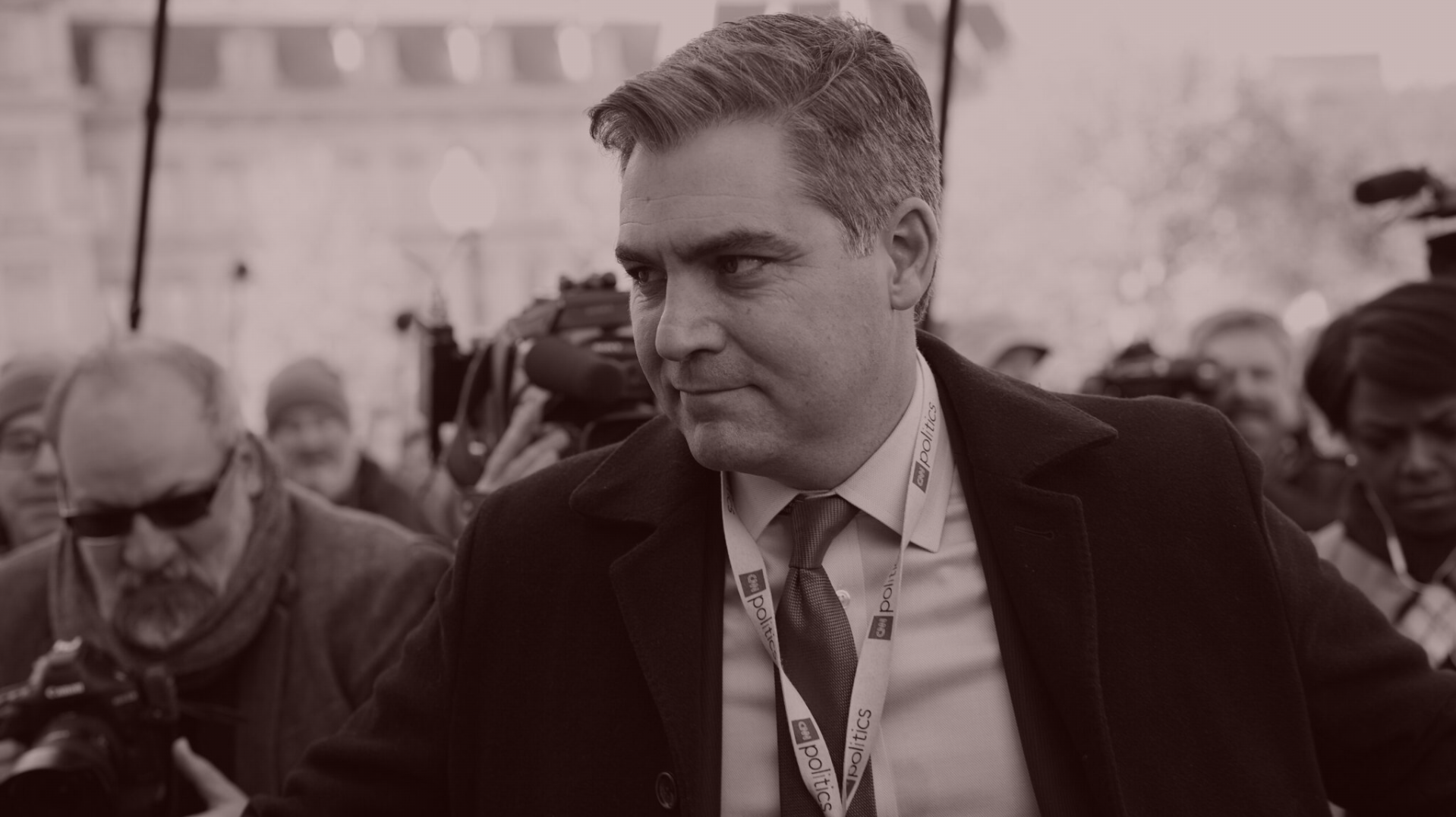 Inside CNN, Lichtxiety Runs Amok
Facing a mandate to turn down the volume, CNN's most vocal anchors are anxiously navigating the reality that the same chest-thumping fulminations that drove ratings under Jeff Zucker may be a liability for his successor.
HOLLYWOOD:
Matt Belloni has all the latest intrigue on the Disney executive shakeup.
SILICON VALLEY:
Teddy Schleifer reports on S.B.F.'s media mogul dreams
and…
Eriq Gardner has the details on David Boies's Big Tech suit.
WASHINGTON:
Tara Palmeri pierces the Biden bubble
and…
Julia Ioffe gets a front row seat to some Kalorama diplomacy.
WALL STREET:
Bill Cohan reveals Elon's latest enemies
and…
Also explains why Larry Summers could have avoided the recession.
MEDIA:
Matt delivers the goods on Zaslav's new era of austerity.
PODCASTS:
Listen to our signature Media Monday chat between myself and Peter on The Powers That Be.
and…
Matt breaks down the Disney news on The Town.
ADVERTISEMENT
The Great Media Reset
A few years ago, I found myself kibitzing with a legendary journalist in a green room at the One Hotel, overlooking the East River toward Manhattan, right in the shadow of the Brooklyn Bridge. We had just taken the stage for a live event about the future of media and journalism, one of those real Davos-lite confections of live performative content, in front of an audience of marketers and ad buyers—a well-choreographed and erudite transaction in disguise. But these are consequential questions, always, and they were far more acute at the time, smack dab in the middle of the Trump presidency, in the early chapter of the president's war on truth, the media, his haters, and everything in between. History washes over us quickly, and it's easy to forget that these were heady times, indeed.
My partner on the panel was a true legend—a presidential biographer, a chronicler of the American experiment, the kind of guy who was on a first name basis with network presidents and secretaries of states, alike. And yet his own media fiefdom wasn't immune from the collective phlebotomy experienced by our industry. Everything was moving faster, towards an uncertain end, on evolving business models. At the time, we were all chasing a new generation of digital pioneers, filled with bravado and hallucinatory valuations, in whom blue chip investors had placed their trust, for better or worse. Their supreme confidence, and perhaps naivete, was enough to make the rest of us feel like chumps skating on a melting iceberg.
It was a beautiful morning, I remember, as barges drifted past The River Café out to the harbor, and preschoolers scooted their way to Brooklyn Heights' historic old school grounds, Plymouth Church and Grace, among them. But inside, despite the command performance of our event, there was a faint whiff of anxiety fluttering in the air.
Anyway, as we dispensed with our coffees and said goodbye, this titanic figure was polite and graceful, and he made a comment that stuck with me all these years later. First, he pointed out that we were all chasing the same story at the time, and in this regard, he was absolutely correct. The Trump phenomenon was a threat to democracy, as we have been reminded by the Jan. 6 committee's recent work, but it was also an inadvertent multi-billion-dollar media stimulus. Trump's madhouse, backbiting West Wing and helter skelter management style amplified the revenues and mindshare of the always-immensely profitable Fox News. His ubiquity allowed, in part, the brilliant programmer Jeff Zucker to return CNN to a billion-dollar revenue brand. The New York Times and The Washington Post leveraged their subscription businesses around a very real fear that our institutions were eroding, and they provided the essential and consequential journalism necessary to keep democracy's lights on.
Everyone was operating on another frequency. BuzzFeed reached new heights, and incurred legal headaches, by publishing the Steele Dossier. After relegating Trump to the entertainment section, Arianna Huffington leaned in and the HuffPo became a high-decibel resistance content mill. Fear was unmistakable in the air, detectable through data points like an Atlantic cover story entitled How America Went Haywire by the brilliant (and decidedly non-hyperbolic) essayist and former editor, Kurt Anderson. These were crazy times. Twitter became the primary media source for geopolitics as Facebook came to terms with its own role in the dialectic. Business realities can test ideologies. Everyone, it seemed, had their hand in the pot.
Then this journalist posited another thought, and this is the one that really stuck with me all these years later. What, he wondered, would happen next? The question, of course, presupposed the idea that Trump would lose re-election and that there would be another reckoning, presumably a reorienting back to the center, back to adult conversation, inside-voice journalism, a few notches down on the treadmill. It was a fascinating thought, and as we parted ways I wondered if he was prophesying, hypothesizing, or simply praying.
ADVERTISEMENT

As it turns out, it may have been some combination. In his brilliantly reported piece, Inside CNN, Lichtxiety Runs Amok, Dylan Byers perspicaciously recognizes the tectonic and pronounced shift that our media firmament is now undergoing, toggling back to the center. The namesake of his piece, newish CNN C.E.O. Chris Licht, has indeed signaled that he wants his network to abide by a less partisan rulebook, eschewing hallmarks of the Zucker era, such as the ubiquitous Breaking News banner or reference to the "Big Lie." Talent is under review and partisan stars are feeling the heat.

Meanwhile, the Times and Post have both encouraged their newsrooms to spend less time on Twitter and be more sensitive to divergent viewpoints. In a piece last week, Dylan reported that during an interview process to select the next executive editor of The Washington Post, Jeff Bezos confessed his own concerns about cancel culture and hyperpartisanship. His counterpart at the Times, A.G. Sulzberger, saw this all up close through a series of scandals, himself. Ben Smith's forthcoming Semafor project seemed premised on this sort of above-the-fray centrism.

I admire this sort of editorial management, but Dylan points out that it will soon meet its test as the presidential cycle beckons. As Tara Palmeri notes in her fantastic new piece on the inner workings of the Biden White House and Mar-a-Lago, The Biden Bubble, the art of coalition politics has largely given way to a new, sometimes frightening tribalism. Increasingly, our national elections are contested via mobilizing the edges of each party. Covering the forthcoming battle without losing their cool will test the entire media industry.

But here's some cause for hope… Back in 2016, and the years immediately thereafter, Trump's secret campaign genius wasn't simply a natural feel for the erogenous zones of the far right wing of the G.O.P. It was a killer instinct for the media's own economic vulnerability. Indeed, many companies had no choice but to suck it up and cover the spectacle as if it were one big Game of Thrones season finale. (In some ways it was; but, of course, in so many more it wasn't.)

Years later, with new recurring revenue models established, at least in many cases, I'm confident that the election won't be covered for clicks, that the Breaking News chyron will only emerge when the news value demands it. At Puck, we'll certainly ensure that we're covering this dynamic with grace and aplomb, and, yes, a little bit of mirth. It's the story behind the story, and hopefully the sort of tale you can only find between our digital covers.

Have a great weekend,
Jon

P.S. - If there's something holding you back from becoming a subscriber, I'd love to hear about it. Please feel free to reply to this email with your feedback (replies go directly to my inbox).
You received this message because you signed up to receive emails from Puck

Was this email forwarded to you?

Sign up for Puck here

Sent to


Unsubscribe

Interested in exploring our newsletter offerings?

Manage your preferences

Puck is published by Heat Media LLC

64 Bank Street

New York, NY 10014

For support, just reply to this e-mail

For brand partnerships, email ads@puck.news