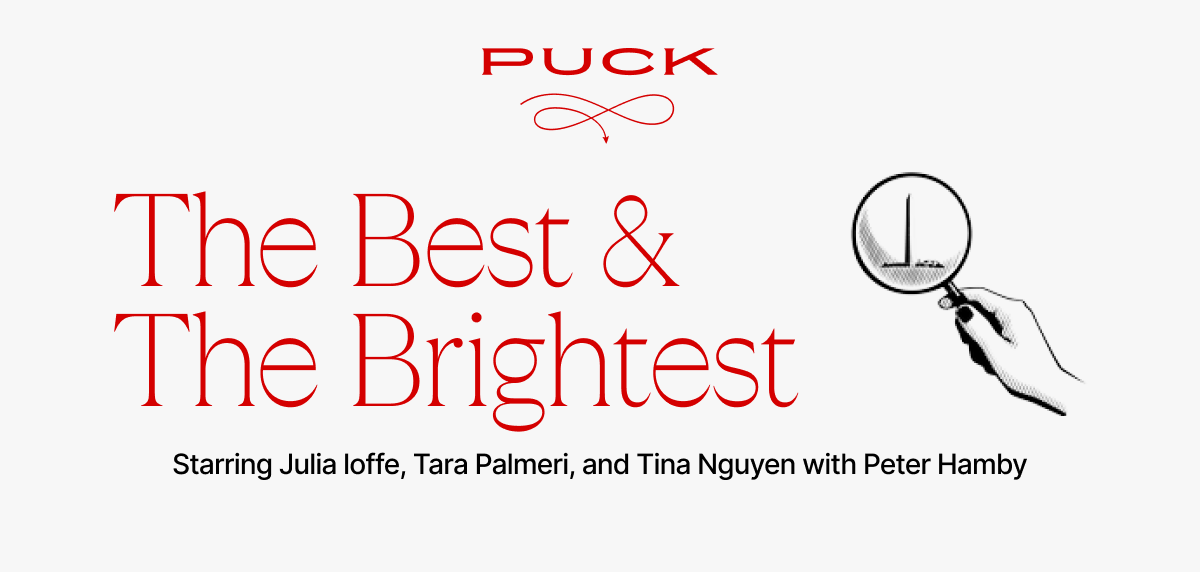 Make it a double

As Puck turns two, we're doubling down on everything that makes us...us. More dish. More mischief. More access. Take 25% off your subscription.
Hi there, folks. If you're in Washington, facing the prospect of a government shutdown and waves of furloughs, things probably don't seem The Best and The Brightest right now. (Or maybe our namesake—David Halberstam's 1972 book about the policy geniuses who thinkfluenced the nation straight into the Vietnam War—is more fitting than ever.) While we might not be delivering the happiest news to your inbox this evening, we will endeavor to give you a working map of what might be the most scattershot, unfocused government shutdown in recent memory.
But first…
Boebert, Boebert, Boebert: The only potential winner of the looming government shutdown may be Lauren Boebert, whose tawdry vaping-and-groping scandal, during a live production of Beetlejuice: The Musical, has been somewhat overshadowed by...
Can't see the full story?

You're receiving the free version of The Best & The Brightest at . For full access to Puck, and to each of my colleagues, you can
subscribe here and get 25% off.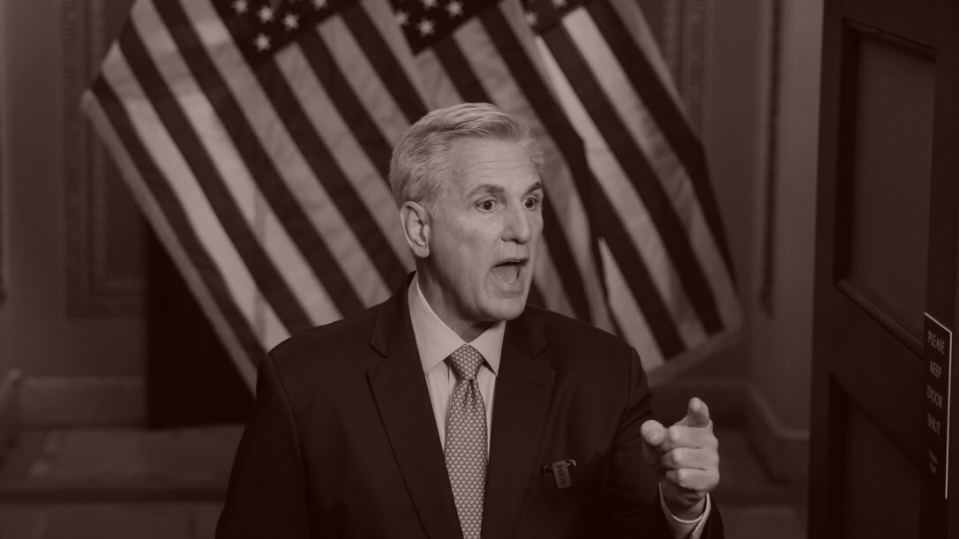 McCarthy's Chaos Caucus
Beneath the façade of a unified opposition to the compromise G.O.P. spending plan, the hardline bloc is really a confederation of "caucuses of one," as a House Republican insider put it, each with their own individual incentives, which McCarthy could use to break them apart—if they don't get rid of him first.
As recently as last week, there appeared to be a hope, however misplaced and however ephemeral, that Kevin McCarthy might avoid a government shutdown. Freedom Caucus leaders, including some of McCarthy's staunchest critics, came together with Main Street Caucus "pragmatists" to negotiate a 30-day continuing resolution that would keep the money flowing, albeit at reduced levels, and harden the border, among other things. Alas, the bill was dead on arrival, given that Democrats control the Senate and the White House. Worse, the compromise didn't actually have...
FOUR STORIES WE'RE TALKING ABOUT
The Kamala Swap Fantasy
Calls to drop Harris from the 2024 ticket are as predictable as they are pointless.
PETER HAMBY

Trump's Imperfect Call
Dish on Trump's furious fundraising request to Peter Thiel, an FTX legal bombshell, and more.
THEODORE SCHLEIFER

Need help? Review our FAQs
page or contact
us for assistance. For brand partnerships, email ads@puck.news.
You received this email because you signed up to receive emails from Puck, or as part of your Puck account associated with . To stop receiving this newsletter and/or manage all your email preferences, click here.
Puck is published by Heat Media LLC. 227 W 17th St New York, NY 10011.