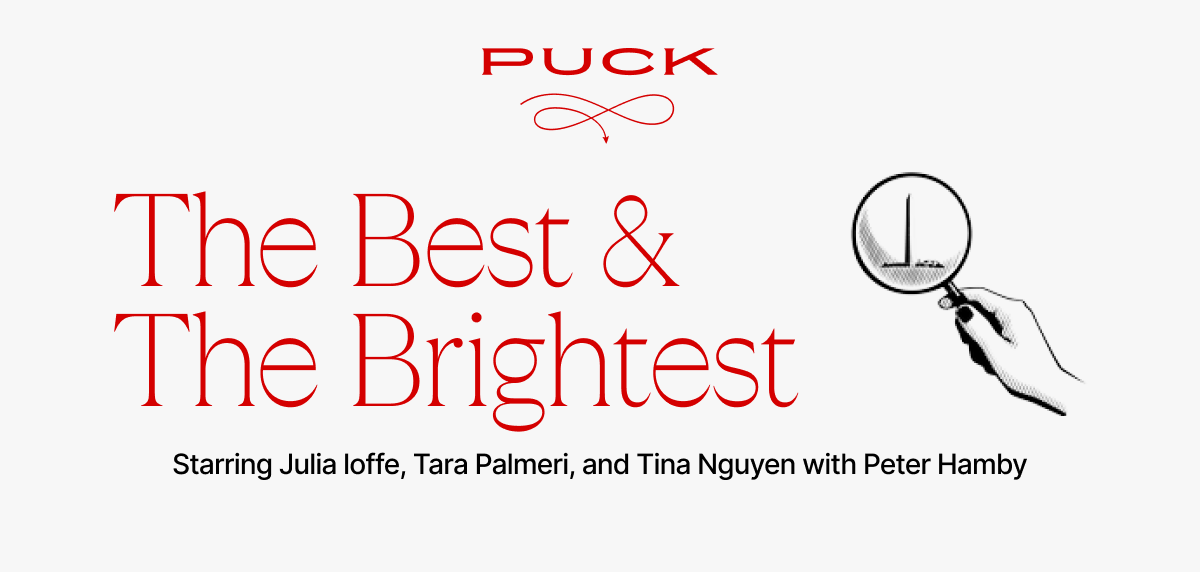 Welcome back to a jam-packed edition of The Best & the Brightest, featuring highlights from a leaked No Labels call: their "unity ticket" plans, fundraising strategy, the Harlan Crow wild card, and the Joe Manchin of it all. Also, a few words on the return of T.J. Ducklo. But first…
Eat. Pray. Click: The now seemingly interminable White House Correspondents Association's weekend, where everyone runs into everyone for five long days, is now notable only for the spats that emerge. Sometimes these little rows are public and unfortunate; other times, they are just silly.

During a late after-hours event at the Swiss Embassy last week, Politico editor-in-chief Matt Kaminski had a "spirited" exchange with Jim VandeHei, the co-founder and former C.E.O of Politico and co-founder and current C.E.O. of Axios, who just enjoyed an enviable liquidity event when the latter was acquired by Cox for $525 million. The backstory here was...
Can't see the full story? You're receiving the free version of The Best & The Brightest at . For full access to Puck, and to each of my colleagues, you can subscribe here.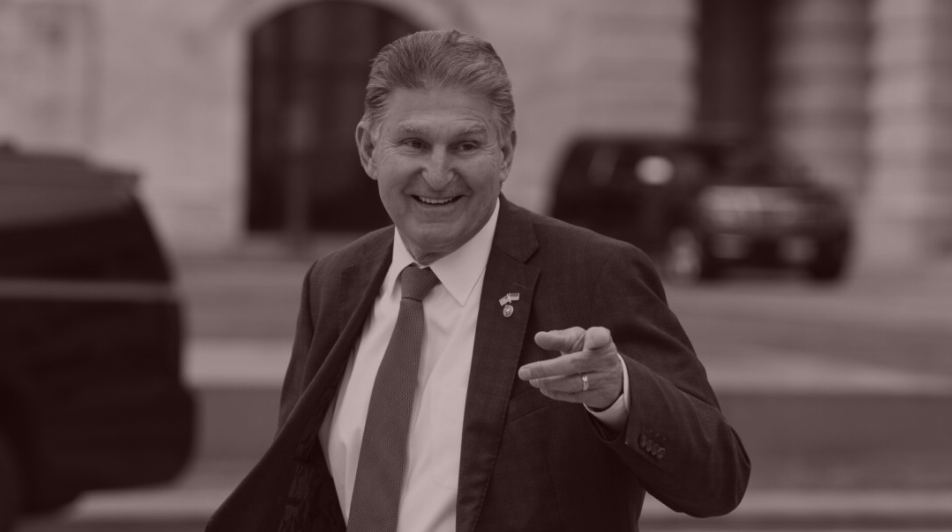 No Labels Leaks & Manchin '24 Dreams
Privately recorded audio from a recent No Labels call reveals a presidential-seeming Manchin, lots of messaging concerns, some strategic concerns, other concerns about concerns, and a wee bit of confusion about the political group facilitating the vox populi's attempt to steer to the center.
No Labels, the quixotic and billionaire-friendly third party group looking to field a centrist 2024 presidential candidate, is a source of great intrigue in town. Part of the curiosity, as I've previously reported, derives from their recent meetings with Dem-G.O.P. hybrids, such as Joe Manchin, Larry Hogan, and Susan Collins. Part of it comes from the organic curiosity and concern about whether there is room in American politics for a third party, and whether a modern day Ross Perot would just facilitate a plurality victory for Trump. And, sure, some people worry about...
FOUR STORIES WE'RE TALKING ABOUT
Droppin' Dimons
How Jamie Dimon and JPM became the saviors of Wall Street.
WILLIAM D. COHAN

Need help? Review our FAQs
page or contact
us for assistance. For brand partnerships, email ads@puck.news.
Puck is published by Heat Media LLC. 227 W 17th St New York, NY 10011.