Good evening, I'm Dylan Byers. Welcome back to In The Room, my biweekly private email on the inner workings of the media industry. Tonight, we go inside MSNBC, where the ill-fated Maddow-to-Wagner succession plan has dragged on ratings, sapped the network of its competitive edge and created an opening for CNN to reclaim influence in primetime. As Wagner is feted by MSNBC brass, many insiders are asking: What, exactly, are we celebrating?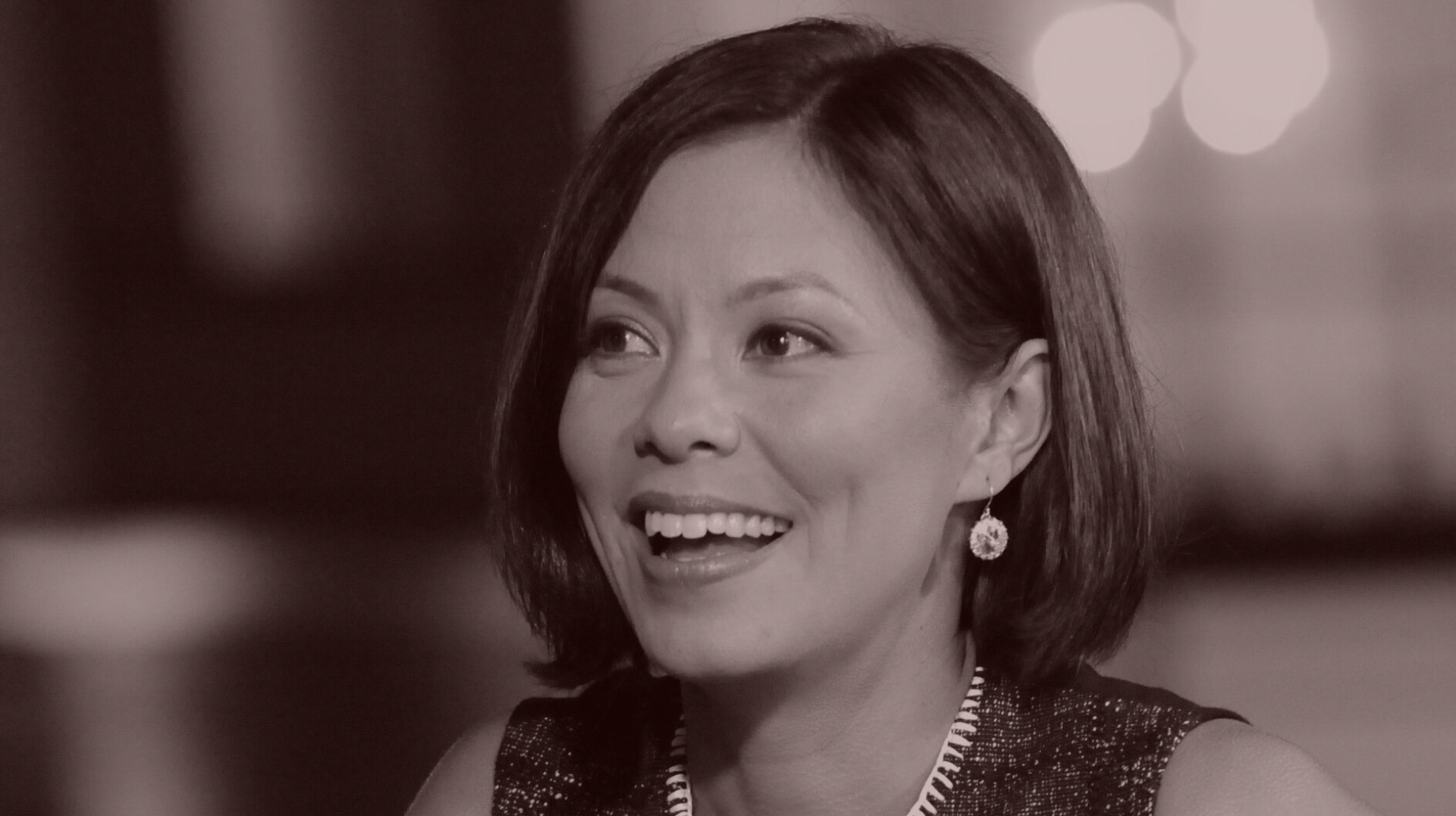 MSNBC's Wagnerian Opera
Alex Wagner's early ratings suggest that the MSNBC audience may be actively tuning her out. It's an invitation for Tapper and Licht to quit the apparent mutual disarmament pact around 9 p.m. and take back the hour.
"The hour is in play now," a high-level CNN insider told me this week. This person was referring, of course, to 9 p.m., a time slot that has historically been the cornerstone of the cable news primetime lineup and the high-water mark for ratings. For more than a decade, CNN has ceded primetime to MSNBC because it never had a talent who could compete with Rachel Maddow, a formidable, once-in-a-generation progressive hero and cable star who regularly drew 2-3 million viewers to her nightly broadcast, and whose success buoyed ratings across the network. While Maddow occasionally courted numbers on par with those of Fox News, the most-watched channel on all of cable, CNN's 9 p.m. programming really only bested Maddow when she was on vacation.

Now that Maddow has curtailed her primetime presence to Mondays—a perk of her $30 million, WME-engineered sweetheart deal—the battle lines have indeed been redrawn. This is not because of any great masterstroke by CNN's new regime, of course, but rather because of MSNBC's failure to develop an aggressive strategy for retaining Maddow's audience in her absence. In June, the network tapped Alex Wagner, a smart and likable cable news fixture, to anchor the 9 p.m. hour on the four nights that Maddow no longer wants.

It was a curious choice: Wagner is young, charismatic and progressive, yes, but as I noted at the time, she has never moved the needle on television—her last MSNBC show was canceled in 2015—and ostensibly lacks the cutthroat, gladiatorial tenacity that has historically been required to compete in primetime. She seemed perfectly suited on the post-Halperin iteration of The Circus, John Heilemann's entertaining and cerebral cinéma vérité-esque Showtime show, which essentially aims to be the opposite of cable news—chockablock with winding conversations, circumspection, and field reporting. But money is money, and you couldn't blame her for jumping at the chance.

The pseudo-succession plan was wrapped in the sort of adjective-heavy confection that usually accompanies such announcements. But it also seemed like a subtle white flag, strategic or otherwise, from MSNBC, reminiscent of the handoff that happened a few years back in the magazine business when generational titans retired and were replaced by a cohort of less established, less expensive talents with the unspoken mandate of managing the businesses through financial and cultural decline with a smile on their face.

The cable news business is, obviously, far more robust than publishing, even as consumers cut the cord. Generous carriage fees and hyper-cyclical political seasons still make this a lucrative business. Fox News does $2 billion a year in profit, and CNN, for all its challenges, still makes a billion in profit. But the challenge for MSNBC, which makes about half a billion in profit, is that decreasing ambitions may only exacerbate the decline. And the network will become less and less of a cultural touchstone as CNN attempts to pick off viewers closer to the center than the left.
No one expected Wagner to match Maddow's numbers, of course—"our metric isn't Rachel's numbers or bust," MSNBC President Rashida Jones told Vanity Fair over the summer, from a defensive crouch—but the disparity is still glaring. Maddow has been drawing around 2.5 million viewers of late, yet another signal that she remains command viewing. Wagner, who drew an audience of 2 million on her opening night, is now averaging around 1.5 million and just 150,000 in the advertiser-relevant 25-to-54-year-old demo. Her total audience is still bigger than that of CNN—which has been essentially seeding 9 p.m. since the Chris Cuomo kerfuffle—but she's already a distant third in the demo. Most troubling, perhaps, is that Wagner occasionally underperforms both the show that comes before hers (Chris Hayes at 8 p.m.) and the one that follows (Lawrence O'Donnell at 10 p.m.). Cable news audiences usually build to a crescendo at 8 or 9 p.m., then slowly dissipate. The sine wave at MSNBC suggests Wagner is being actively rejected by some viewers.

Could Wagner turn this around? Sure. Maybe. But these early statistics reflect poorly on everyone at NBC News: Jeff Shell, the C.E.O. of NBCU, looks bad for the lopsided deal negotiated with Ari Emanuel. Jones and Cesar Conde, the chairman of the NBC News Group, probably regret the selection process. Wagner looks bad because the ratings are awful, of course, and her colleagues look bad because they can't sustain their previous ratings without Maddow's help.

Ultimately, even Maddow may be implicated in what has obviously been an ill-advised transition. Her boffo deal inadvertently likely necessitated a more frugal option at 9 p.m., and one wonders if she might one day even be called upon to help in a bailout or pivot—possibly justified by, say, the "historic nature of the 2024 election." Maddow's agreement with the network gives her the option to take over Wagner's broadcast on special occasions, and presumably part of NBC's calculation here was finding a host who was amenable to being bigfooted.

On Monday evening, MSNBC hosted a dinner party for Wagner across the street from 30 Rock at L'Avenue at Saks, attended by network insiders and a familiar smattering of green room denizens. While guests sipped champagne, Jones offered a pro-forma toast—"we're so happy to have you back in the family and could not be more excited to celebrate you"—but it wasn't exactly clear what they were celebrating. Wagner told the guests she was "planning to work my butt off," then everyone dined on their choice of sea bass, curried vegetables or beef, followed by elevated s'mores. Hayes left early to do his show, later followed by Maddow's producer. Maddow herself wasn't there, but her ghost loomed large.
Back at CNN, the newly competitive 9 p.m. landscape has helped Chris Licht tempt Jake Tapper into primetime, a transitional appointment that marks his de facto ascension as the face of the new non-polarizing, facts-first CNN. This will start with a five-week trial run at 9 p.m., but as I reported last week, Licht hopes to make the gig permanent. And his ability to court Tapper, who has historically had reservations about primetime, rests at least in part on the fact that CNN will face significantly diminished competition from their rivals across town.

If Tapper does indeed "win" at 9 p.m., it may be because he managed to lose less ground than his competitor. Either way, it will be a pyrrhic victory for CNN, since the whole ecosystem is in inexorable decline. But at least Licht is tinkering with the old formula, spinning up a new GMA-like morning show with Don Lemon, Poppy Harlow, and Kaitlan Collins as a "mass appeal play" to compete with his old MSNBC co-creation, Morning Joe. Jones either isn't interested in reimagining the sedate MSNBC lineup, or doesn't have the stature to innovate. Up until this point, the highlights of her tenure, besides hiring Jen Psaki, have been turning Morning Joe into a daily telethon and Maddow Mondays. Say what you will about the tenets of Licht's vision, at least he's moving the chairs around.

Perhaps that's because Shell, at NBCU, has bigger financial concerns, such as Peacock. Or because Conde has to figure out a future for legacy news assets NBC Nightly News, Meet the Press, Today, and more. MSNBC, which has its own cable channel and digital presence, represents a marginal and declining share of the overall business, and is ultimately an afterthought for its owner, Comcast, a $140 billion telecommunications business, and its C.E.O., Brian Roberts. For a more enterprising programming team, that might be cloud cover to experiment with new talent or push the envelope of the 24-hour news format. But cable news hasn't always been a hotbed for innovation. It was sharp-elbowed in its halcyon days. Makes you wonder what it will be like on the way down.
FOUR STORIES WE'RE TALKING ABOUT
The Schiff Dowry
Fresh reporting around one of the most prolific fundraisers in Congress.
TARA PALMERI

Trump vs. CNN
Dylan joins Peter to discuss Trump's bizarre new litigation against CNN.
PETER HAMBY & DYLAN BYERS
You received this message because you signed up to receive emails from Puck

Was this email forwarded to you?

Sign up for Puck here

Interested in exploring our newsletter offerings?

Manage your preferences

Puck is published by Heat Media LLC

227 W 17th St

New York, NY 10011

For support, just reply to this e-mail

For brand partnerships, email ads@puck.news