Good morning,

Happy Saturday morning, and thanks for reading The Backstory—your weekend roundup of the best work that we are publishing here at Puck. For those of you who are new to our community, you can look forward to this email directly from me, Puck's co-founder, in your inbox every Saturday morning.

It was another incredible week at Puck—Bill Cohan deciphered Elon in deal heat, Julia Ioffe presaged the future of Putin's war games, Dylan Byers explained NBC's latest reboot, Matt Belloni broke some news on David Zaslav's next blockbuster chess move, Tara Palmeri unearthed Beto's blues, and Teddy Schleifer chatted with Sam Bankman-Fried.

Check out these stories, along with the rest of our best work from the week, via the links below. And stick around, too, for the backstory on how it all came together.

SPONSORED BY FACEBOOK

HOLLYWOOD:
Matt Belloni hunts down Zaz's potential Hollywood rainmaker.
and…
Eriq Gardner deciphers Johnny Depp's legal game theory.

SILICON VALLEY:
Teddy Schleifer chats with crypto-boyking Sam Bankman-Fried.

WASHINGTON:
Julia Ioffe reports on how it all ends for Putin.
and…
Tara Palmeri reveals the G.O.P. political operative who has already won '24.
and…
Tina Nguyen explains why Trump just can't put the "me" back in MAGA.
and…
Peter Hamby articulates Joe Biden's SCOTUS problem.

MEDIA:
Dylan Byers hunts down the future of TV's oldest franchise.

WALL STREET:
Bill Cohan foreshadows Elon Musk's next moves.

AUDIO:
Listen to a special Media Monday chat between myself and Peter on The Powers That Be.
and…
Matt and Eriq go deep on the Depp-Heard trial.

ADVERTISEMENT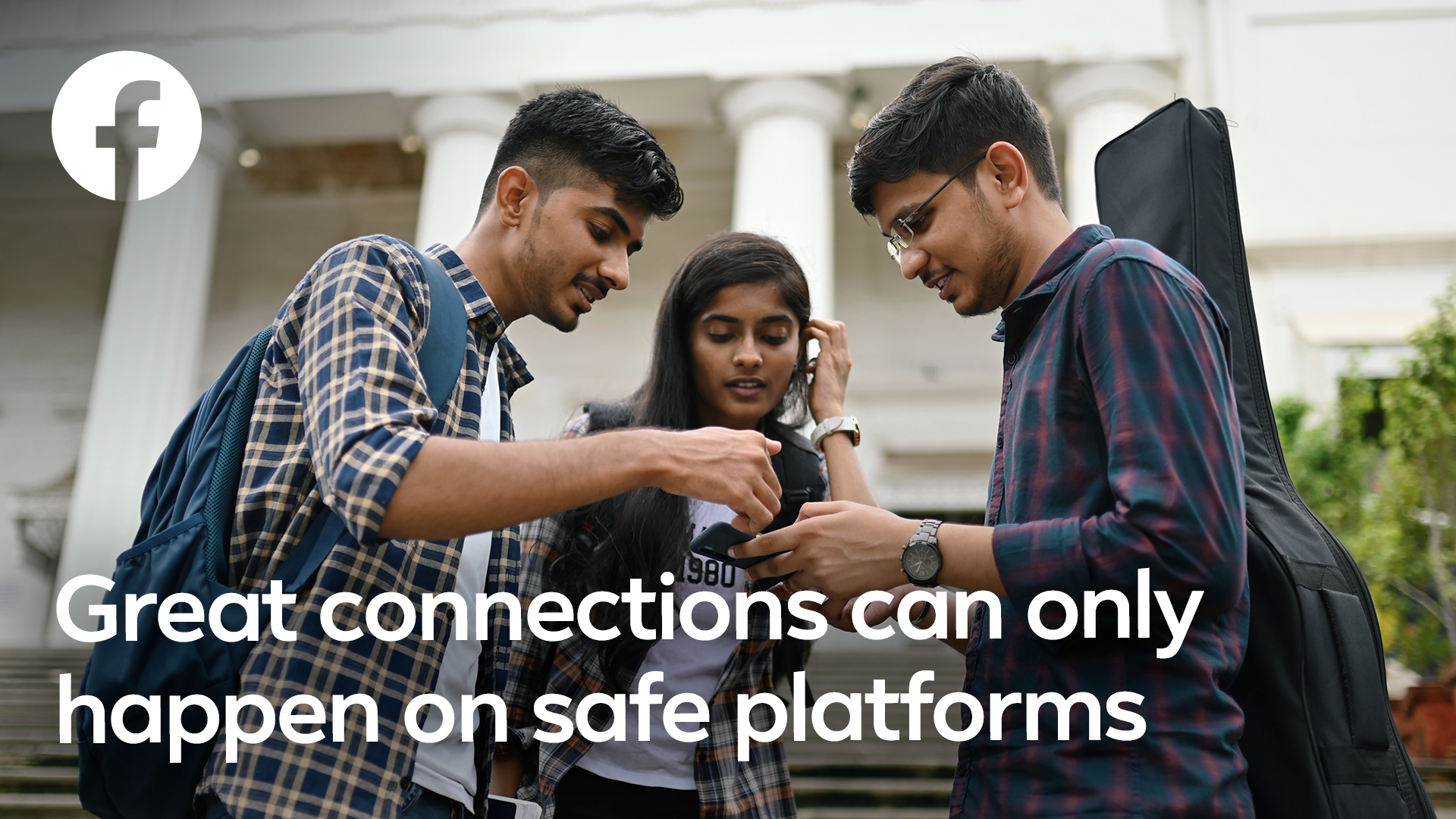 Facebook invested $16B in safety and security over 6 years. The impact?
Quadrupled safety and security teams
Developed industry-leading AI that detects harmful content and reacts as it evolves
Addressed millions of harmful posts and removed 1.7B fake accounts in the last few months
Learn what's next.
The Reorienting 20s

On Wednesday evening, a quorum of the Puck staff got together for a last-minute, largely unplanned (and I know, because I was the one who planned it) dinner at The Waverly Inn, the historic West Village restaurant just a few blocks from our office on Bank Street. There were a few occasions to commemorate. Matt Belloni, our founding partner and Hollywood soothsayer, was in town for the upfronts, and any in-person dinner is cause for celebration these days.

It's hard to believe, too, but our company first truly began its slipstream into the cultural consciousness a year ago when Matt sent out his first private email, then to an invite-only list of a few hundred people, industry machers and friends and family, alike. I don't want to speak for the team, but I'd hasten to suggest that the last year has been among the most fulfilling of our professional lives, overflowing with so much creative excitement and the wonderful camaraderie of building something special with immensely talented colleagues.

We were also ending an era of sorts. Starting next month, Puck will move into a proper office in Chelsea, replete with a conference room and phone booths, and so forth. In celebration, at least one of us ordered The Puck, our namesake drink at the restaurant, itself a gin cocktail with a splash of sherry and some chamomile injection, that is anachronistically fabulous and goes down very very easily. (Respond to this email and I'll send you the recipe.)

Over oysters and hamburgers, and the occasional sidebar on the Johnny Depp-Amber Heard trial, we talked about some stories from the earliest days. By their nature, journalists measure time by storylines, and it's amazing to recall where we were a year ago, when Puck, still unnamed, began creating content in beta form: David Zaslav, still somewhat unknown to the zeitgeist, had just negotiated his merger with the WarnerMedia assets; Joe Biden appeared likely to complete a pleasantly historic first year in office; the Dow was ascending above 34,000 and Peloton and Netflix were trading through the roof. It was a world before The Slap, before Elon Musk's Twitter bid, before Andrew Cuomo resigned, before Jeff Zucker had been forced out of CNN, before the Russian invasion of Ukraine. It was a lifetime ago.

ADVERTISEMENT

I've returned again and again in this space to the just simply extraordinary velocity with which our culture now moves. In the past, I had wondered if we were living in an almost synaptic passage between generations—one facilitated by the three-headed raptures of A.I., mobile technology, and Covid—but I've come to realize this passage is the era itself. If the Roaring 20s has become the cultural shorthand to describe the effervescent, exasperated (and if Fitzgerald is to be believed, dull) temporal weigh station between world-shifting economic and geopolitical events a century ago, we are now passing through something like the Reorienting 20s, for lack of a better term of art. It's an era wherein rapid change has become the only constant. The ascendant generation may never again rent a car or stay in a hotel; first dates will occur on Snap and holiday parties on Zoom. When we look in the mirror, will we see our avatars? It's spooky stuff.

Whether it's the metaverse or Web3, we're headed somewhere, and then we'll be headed somewhere else. The exciting thing, at least for me, is that it's not predetermined. I was reminded of this a bit this week when Teddy Schleifer interviewed Sam Bankman-Fried, the 30-year-old crypto billionaire, who is now aggressively trying to make his mark on Washington. Our nation's capital, as we've noted before, is still largely a gerontocracy, controlled by baby boomers and even some members of the Greatest Generation. Increasingly, however, Gen Z appears ready to take over and try things their way. It's going to be a head-spinner when that finally comes to pass, and the ensuing dialectic is already popcorn-worthy.

The speed of the transformation remains the leitmotif at Puck. Bill Cohan brilliantly essayed this week on the latest developments of Elon Musk's blitzkrieg-style consummation of Twitter as the equity markets roil. Tina Nguyen elegantly explained how Donald Trump, the originator of the MAGA movement, has now been overrun by his creation. Meanwhile, Dylan Byers reported on NBC's latest attempt to re-remake a historic franchise for an era that may no longer want it. And Matt Belloni took an acerbic look at the television industry's defining, and vestigial, annual celebration of itself, which has transcended from a showcase of creativity to one that highlights scale. When we started Puck, Netflix had convinced the markets that theatrical was a thing of the past and its total addressable market was a tenth of civilization. Now the market feels otherwise, especially since a handful of other streamers have set foot on their turf.

But if you read anything this week, I behoove you to spend some time with Julia Ioffe's absolutely brilliant dissection of the current developments in Russia's invasion of Ukraine. As ever, Julia masterfully explicates the constantly-changing narrative and reality on the battlefield. And she reports, too, that even in our ever-changing culture, this war will be with us for some time. One can only hope that inevitably changing political attitudes, the result of any election season and market correction, will not prevent Congress from continuing to support the fight. Julia's piece is classically her—sharp, even-handed, thoughtful, and filled with rare insights and analysis. It's precisely the sort of work that you can only find at Puck.

Have a great weekend,
Jon

P.S. - if there's something holding you back from becoming a subscriber, I'd love to hear about it. Please feel free to reply to this email with your feedback (replies go directly to my inbox).

You received this message because you signed up to receive emails from Puck

Was this email forwarded to you?
Sign up for Puck here

Sent to {{customer.email}}
Unsubscribe

Interested in exploring our newsletter offerings?
Manage your preferences

Puck is published by Heat Media LLC
64 Bank Street
New York, NY 10014

For support, just reply to this e-mail
For brand partnerships, email ads@puck.news