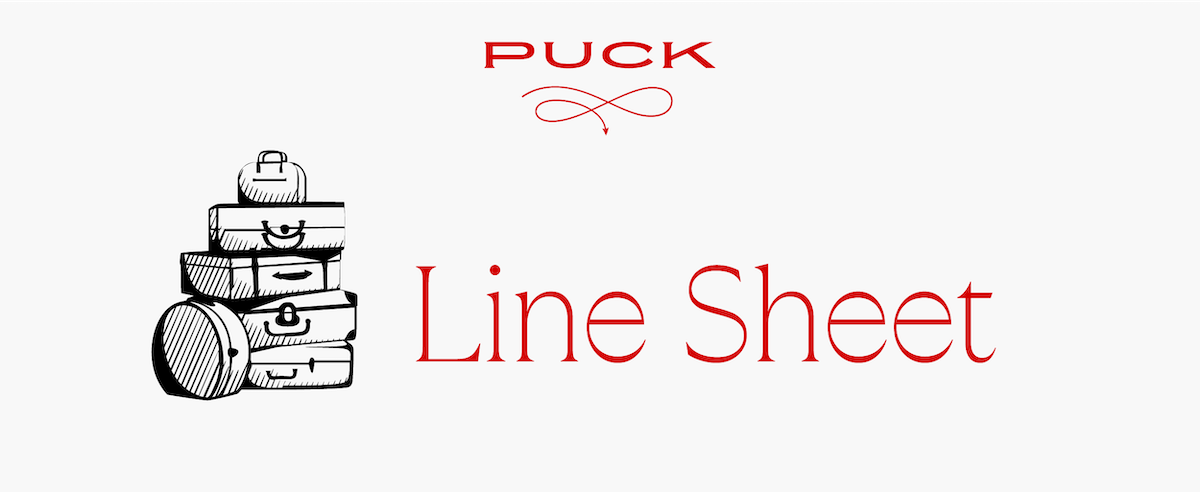 Hello hello, and welcome back to Line Sheet, where I'm putting the special back in specialty retail every Monday and Thursday.
Today, I've got loads of news and notes, as well as two stories all about relevance: one big company losing it, another tiny one gaining it. Are you reading this private email on someone else's phone? Or, worse, are you being forwarded this email without paying? (We're tracking you and will send the results to your childrens' private school…) Anyway, don't be tacky: just use my top-secret discount code LINESHEET to sign up.
Mentioned in this issue: Cami Téllez, Les Wexner, IDG Capital and Swedish denim, Steven Meisel, Martin Waters, Adore Me, Jockum Hallin, Diego Della Valle, I.T Group, Simeon Siegel, Parade, Greg Unis, Chris Black, Kirsten Dunst, Jessica Herschko, and many more…
M&A Fashion Week: Is there a better runway than the entrance to the Allen & Co. conference at the Sun Valley Lodge? This year I noted Kering C.E.O. François-Henri Pinault in an army jacket (Balenciaga?) and white t-shirt, and Alice + Olivia's...
Can't see the full story?

You're receiving the free version of Line Sheet at . For full access to Puck, and to each of my colleagues, you can
subscribe here.
I'm watching Victoria's Secret closely these days, not only because I'm writing a book about what is still the biggest lingerie retailer in the country, but also because I want to see if their woke rebrand—from its 2000s era, winged supermodel aesthetic to the newer beauty-is-for-everyone mantra and "inclusive" sizing strategy—will eventually take hold. Especially now, as they face growing competition from Skims, which is in the midst of raising a whole lot of money from private investors in anticipation of...
FOUR STORIES WE'RE TALKING ABOUT
History Boys
On an unsanctioned act of "diplomacy."
JULIA IOFFE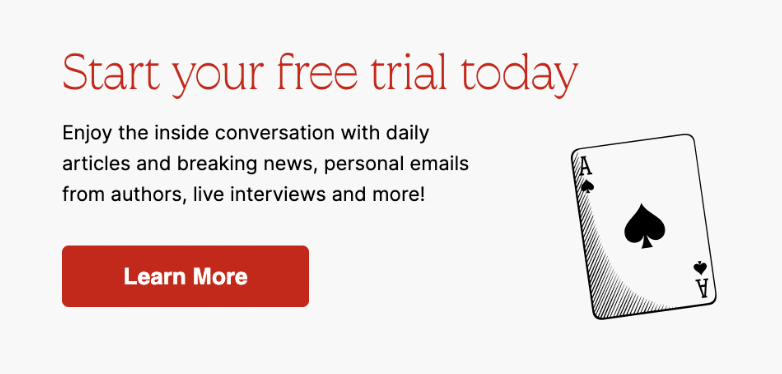 Need help? Review our FAQs
page or contact
us for assistance. For brand partnerships, email ads@puck.news.
You received this email because you signed up to receive emails from Puck, or as part of your Puck account associated with . To stop receiving this newsletter and/or manage all your email preferences, click here.
Puck is published by Heat Media LLC. 227 W 17th St New York, NY 10011.