Good evening, I'm Dylan Byers.
Welcome back to In The Room, my biweekly private email on the inner workings of the American media industry. Today, we go back inside CNN, where Chris Licht has left staff in an uproar after announcing impending layoffs that he once said wouldn't happen.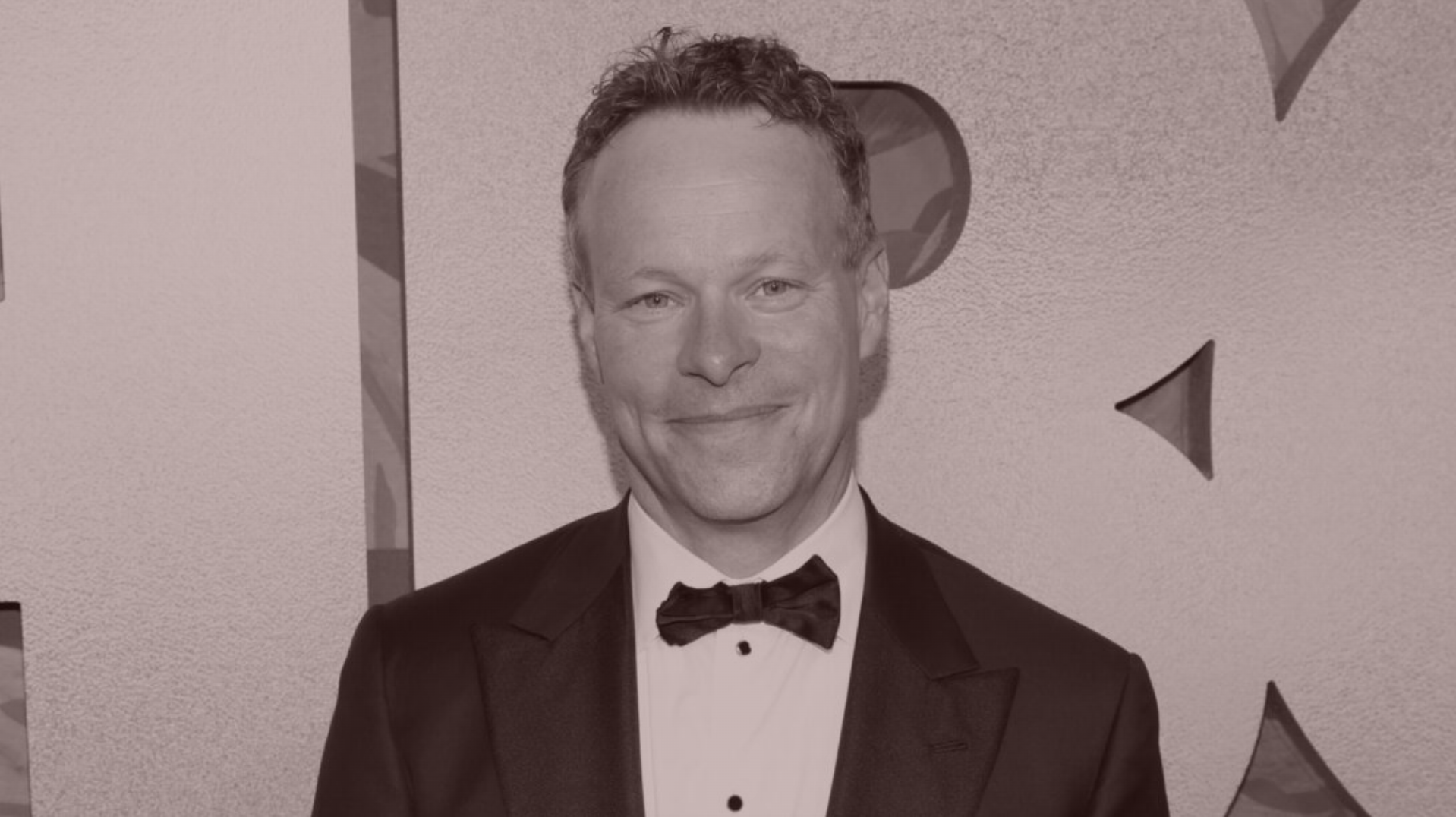 The Chris Licht Gut Punch
CNN staffers are in a panic over forthcoming layoffs, pining for Zucker, and waiting for the next shoe to drop. The party line is "right-sizing," but Licht and Zaslav's new approach—a smaller digital footprint, fewer original series and films, cross-functional consolidation—appears to reflect a growing delta between the CNN they inherited and what they want it to be.
Chris Licht, the chairman and C.E.O. of CNN, is fond of saying that he doesn't pay attention to the media's coverage of his tumultuous early tenure, nor what his critics say on Twitter. In conversations with associates and other executives, who spoke to me on the condition of anonymity, Licht says that his boss David Zaslav has given him a clear mandate and total support to reposition CNN as a centrist, nonpartisan network, regardless of how that's perceived or what it means for ratings.

And that seems unequivocally true. Indeed, Licht's stated view on the press coverage, plenty of which has been negative, mirrors Zaz's own ostensible attitude toward critics of Warner Bros. Discovery. A rarified media executive, Zaz believes he's building toward a long-term vision that will endure criticism until its complete, but that the ends will more than justify the means.

Licht is human and, to be fair, he is new in his job, and it's a new kind of job for him. He developed a reputation as a wunderkind executive producer during stints at Morning Joe, CBS This Morning, and The Late Show with Stephen Colbert, which he resurrected after its disappointing entry into the market. But in these previous gigs, Licht had to manage a handful of key talent and a couple hours of programming. In his capacity at CNN, he's not only in charge of scores of elite talent and executives, but also a 24/7/365 international news behemoth and brand that is as globally identifiable as Coca Cola.

And it just happens to be a business in the middle of a confounding transformation. CNN has endured botched previous parentco acquisitions, a highly public leadership transition, all the Jason Kilar furor, the secular decline of linear, the entirely predictable post-Trump blues and, increasingly, the current morass of its new parent company, Warner Bros. Discovery, which has seen its stock crater since its Reverse Morris debt-financed immaculate conception. It's an incredible headache of a job. But as Don Draper said, that's what the money's for.

So yes, you couldn't blame Licht if he was more than a little aware of some of the less than effusive coverage he has received. But the same associates and executives say that the CNN chief has gone on at length in meetings about his critics, picking apart the coverage and explaining how it was wrong. Perhaps this is merely the frustration and exhaustion of an executive whose mandate has been drastically increased in the past year. His pique has also been manifested in mild paranoia around leaks, and occasional suspicions about who is feeding internal information to the press—a pounding curiosity that would make him little different than most other senior executives or leaders.

But some of it has come across as tone deaf and unfair. For instance, he has told two of the sources I spoke with that he suspects that Jim Acosta, the CNN anchor and correspondent who gained notoriety for his Trump-era grandstanding, was the source of at least one leak. Licht told these people that he wasn't a fan of Acosta—to be fair, the new CNN is a departure from the environment where Acosta soared—but he also said that exiting him would be complicated given that his ratings had been durable. He also expressed to these sources the complexity of pushing out not only a popular broadcaster but also arguably the network's most famous Hispanic talent, regardless of whether Acosta didn't hew to the new editorial direction. (A CNN spokesperson said "if an employee violated company policy by leaking information from within the organization, they would be terminated—regardless of age, gender, race, or job title. This is an absurd assertion." The spokesperson also objected to the assertion that Licht is moving CNN toward a centrist position. This person referred to the proposition as "covering the news through a nonpartisan 'no B.S.' lens." Lastly, this spokesperson suggested that Licht was not focused on his own media coverage but simply how it impacted his team.)

Given the challenging headlines and business headwinds, it's hardly a surprise that murmurs of anxiety course through the company. Newsrooms are famously difficult to manage—the core product is information, after all—and entertainment executives also require highly skilled fluffing. CNN, of course, is a unique mixture of both, and the business challenges are an extra complexifier. A sense of defensiveness and paranoia in CNN's front office has grown worse since last Friday when I reported that Licht was planning to implement more layoffs, despite previously telling staff that he had no plans to do so. At the time, CNN's communications chief Kris Coratti told me by text: "That's just wrong. The consolidation is done." She later provided an official statement saying that "no decisions had been made" regarding layoffs.

Five days later, however, Licht sent a staff-wide memo confirming that there would be broad layoffs and budget cuts, which he attributed to "widespread concern over the global economic outlook." The more likely explanation for the cuts is that Warner Bros. Discovery is still working to identify $3 billion in cost savings, and has been taking aggressive cost-saving measures. Either way, a lot of CNN employees will lose their jobs. "All this together will mean noticeable change to this organization. That, by definition, is unsettling," Licht wrote in his memo. "These changes will not be easy because they will affect people, budgets, and projects." (Disclosure: As everyone reading this probably already knows, I worked at CNN years ago.)
Licht's memo was a gut punch to the CNN newsroom, several sources at the network told me. Indeed, newsrooms are filled with smart people who obsess over things like global economic trends, and they don't like surprises, so many perceived this memo as a bait-and-switch. "He promised no layoffs and is now essentially promising a lot of layoffs," one CNN employee said. "People are very worried," said another, "it's very unfair on the rank and file." Another staffer went further: "Nobody is like, 'give him some time.' He lied to us." (A CNN spokesperson countered that Licht had repeatedly communicated his intention to make changes to the business, but that the changing economic environment required them to accelerate those efforts. "CNN was not part of the greater WBD synergy exercise," the spokesperson said. )

Licht has not said how many people will be laid off, nor in which departments, but the expectation is that the cuts will be significant and broad, affecting various divisions. And the approach is likely to reflect Zaz and Licht's philosophy about what CNN should be versus what they inherited. Under Jeff Zucker, Licht's predecessor, CNN operated like a global media company, investing heavily in growth areas outside of the highly lucrative core cable news product. This included an original series and films division, home of Anthony Bourdain and Stanley Tucci, that broadened the aperture of what CNN could be. It also included a robust digital business that, as the most widely trafficked news site in the world, turned $120-$150 million in profit last year. And then, of course, there was the ill-fated CNN+, the very first target of the Zaz cost-cutting campaign that would eventually hit Batgirl and Samantha Bee and WB TV, and which will continue with a $2 billion writedown on scrapped projects in Q3.

In this era of tightening and "right-sizing," as Licht likes to put it, CNN seems poised to return to something more basic: a cable news channel with a website. Indeed, almost every visible move that the chairman and C.E.O. has made to date focuses on programming: Don Lemon to the morning, Jake Tapper to primetime, Brian Stelter out the door. This, despite the fact that such moves almost certainly won't reverse the inexorable decline of linear television, and in some cases may even hasten it. (Tapper is averaging around 650,000 total viewers so far this week.)

In his memo this week, Licht said he would not let the layoffs and budget cuts affect CNN's position "as the world's leading news source," and that the company "will continue to invest in growth areas." Coratti, the chief spokesperson, pointed to mornings and primetime as growth opportunities, reflecting the narrow focus on the core linear product, as well as the digital business, despite rumblings that there are likely to be more cuts on the digital side, in particular.

Whatever the case, Licht's streamlined CNN won't feel the need to spend as much money, if any, on original series and films. Indeed, on Friday, Licht informed staff that CNN would stop buying original TV series and documentary films as part of the cost-cutting effort. Amy Entelis, the revered executive vice president of talent and content development, who had been given a long leash to pursue content acquisitions under Zucker, will now be limited to projects developed inside CNN's own studios, with a presumably smaller budget for licensing outside production and high-priced talent. The scaling back here is especially notable because Entelis has contributed work that has been instrumental to broadening CNN's audience and differentiating it from its competitors. When Zaz first came to visit CNN in the fall of last year, he was effusive about how much he loved the original series and films, sources familiar with that visit told me.

CNN's digital operation is also likely to be curtailed. After six months, Licht has finally named a new Chief Digital Officer, Athan Stephanopoulos of NowThis, the millennial-focused news site. The question, as I've noted before, is whether or not the new C.D.O. will be tasked with overseeing an aggressive growth strategy or simply managing the existing infrastructure. Meanwhile, the cuts resulting from the consolidation of CNN's digital and newsgathering divisions are not yet over, I'm told, despite the protests of CNN P.R. CNN Digital will no doubt continue to be a global presence, albeit significantly leaner.
The ambiguity around the cuts is itself a source of anxiety, of course, as well as antipathy. In the eyes of many CNN insiders, especially among the rank and file, Licht is no longer seen as that wunderkind executive producer. He is instead viewed as a corporate cost-cutter and Zaz lieutenant, sitting up in the executive suite on the 22nd floor, at a remove from the newsroom, turning off the bright lights and big, award-winning ambitions that characterized Zucker's CNN. "People are worried he's killing the brand," one executive who is close to CNN told me.

One other feature of Zucker's leadership, of course, was his willingness to go to the mattresses with the parent company, be it TimeWarner or AT&T, to defend budgets and salaries. "They miss Jeff Zucker more today than ever before," one media executive texted me after Licht's memo went out. "He would have gone down swinging and fighting (which he actually did.)"

In the aforementioned conversations with associates and executives, Licht has also made a point of noting that he always intended to be a different kind of leader than his predecessor. He did not want to sit in Zucker's office on the newsroom floor, he said, and never would.
FOUR STORIES WE'RE TALKING ABOUT
Hillary's New Play
Scoops and rumblings at the intersection of politics and donorworld.
THEODORE SCHLEIFER

The Moscow-Tehran Axis
Journalist Jason Rezian on the hijab revolution, Bidenworld, and the Tehran-Kremlin alliance.
JULIA IOFFE

Need help? Review our FAQs page or contact us for assistance. For brand partnerships, email ads@puck.news.
Puck is published by Heat Media LLC. 227 W 17th St New York, NY 10011.