Welcome back to The Best & The Brightest, and come frolic with me and Abby Livingston through the corridors of political power on this disgustingly hot summer day. As Julia Ioffe would say, tomorrow will be worse: it is going to get even hotter, so God help our Hill readers who have to schlep through the Capitol complex this week. (I have done it in Washington whenever I'm not out on the trail, and let's just say you can easily bust through that daily 10,000 steps goal.)
Below, some reporting on the brewing Cold War between Ron DeSantis's campaign and his super PAC, as well as some thoughts on the impeachment mania that Kevin McCarthy has to deal with now.
But first…
The Capitol Hill Cafeteria Report
An utterly indispensable, high-minded, and, yes, occasionally dishy readout of what our lawmakers are really legislating behind closed doors.

By Abby Livingston
The McConnell Incident: Mitch McConnell caused a scare on Wednesday when he froze midthought for about 20 seconds in front of the Capitol Hill press corps at a news conference off the Senate floor. Senate Republican leaders (somewhat belatedly) stepped to his aid, with John Barrasso, the conference chairman and a physician, escorting McConnell to the side, while John Thune, the second-ranking Republican senator, took over the news conference until McConnell returned. A McConnell aide told CNN's Manu Raju: "He felt light headed and stepped away for a moment. He came back to handle Q and A, which as everyone observed was sharp." The episode touches on something I wrote a little over a week ago, regarding the rampant Republican rumination in Washington over McConnell's future in the Senate after he took a hard fall this past spring. Just because nobody is talking about it publicly, doesn't mean that succession planning isn't being mulled behind the scenes.
The House $$$ Leaderboard: A new generation of top fundraisers has emerged, according to a new F.E.C. ranking of House members over the last year. The top fundraiser, Kevin McCarthy, was no surprise. Nor were the McCarthy lieutenants among the Top 10: Steve Scalise (#3), Jim Jordan (#6) and Tom Emmer (#10). Each is either in leadership or a committee chairman, jobs with implicit requirements for raising millions of dollars that will eventually be transferred to the House campaign committees or directly to candidate accounts.

Notably, Hakeem Jeffries (#2) was the only member of Democratic leadership in the Top 10, and he trailed McCarthy by about $3.4 million. Given that the Democrats are out of power and this is Jeffries' first six months in the job as Democratic leader, that's not unusual. (This money does not include leadership PACs or money directly raised for the House campaign committees.) What was surprising, though, was that the second-best Democratic fundraiser is not even a member of Congress: Colorado Democratic candidate Adam Frisch, who came in fourth, raised $4.4 million this cycle (largely thanks to his battle with Lauren Boebert, who is as effective at raising money for her opponents as for herself).

A handful of members fell off the list this year, including David Trone, Katie Porter, and Adam Schiff (who are running for Senate); Nancy Pelosi (who's stepped back from leadership); and social media stars Dan Crenshaw and Marjorie Taylor Greene. New additions include Josh Gottheimer (#7), Ro Khanna (#5) and Raja Krishnamoorthi (#9), who represent wealthy exurbs of New York City, San Francisco, and Chicago, respectively.

One recurring name among the top fundraisers is Alexandria Ocasio-Cortez (now #6), who has dominated the money game almost since she arrived in Washington four years ago. She had over 11,000 itemized donations, most of which came in at $100 or below.
And now on to the main event…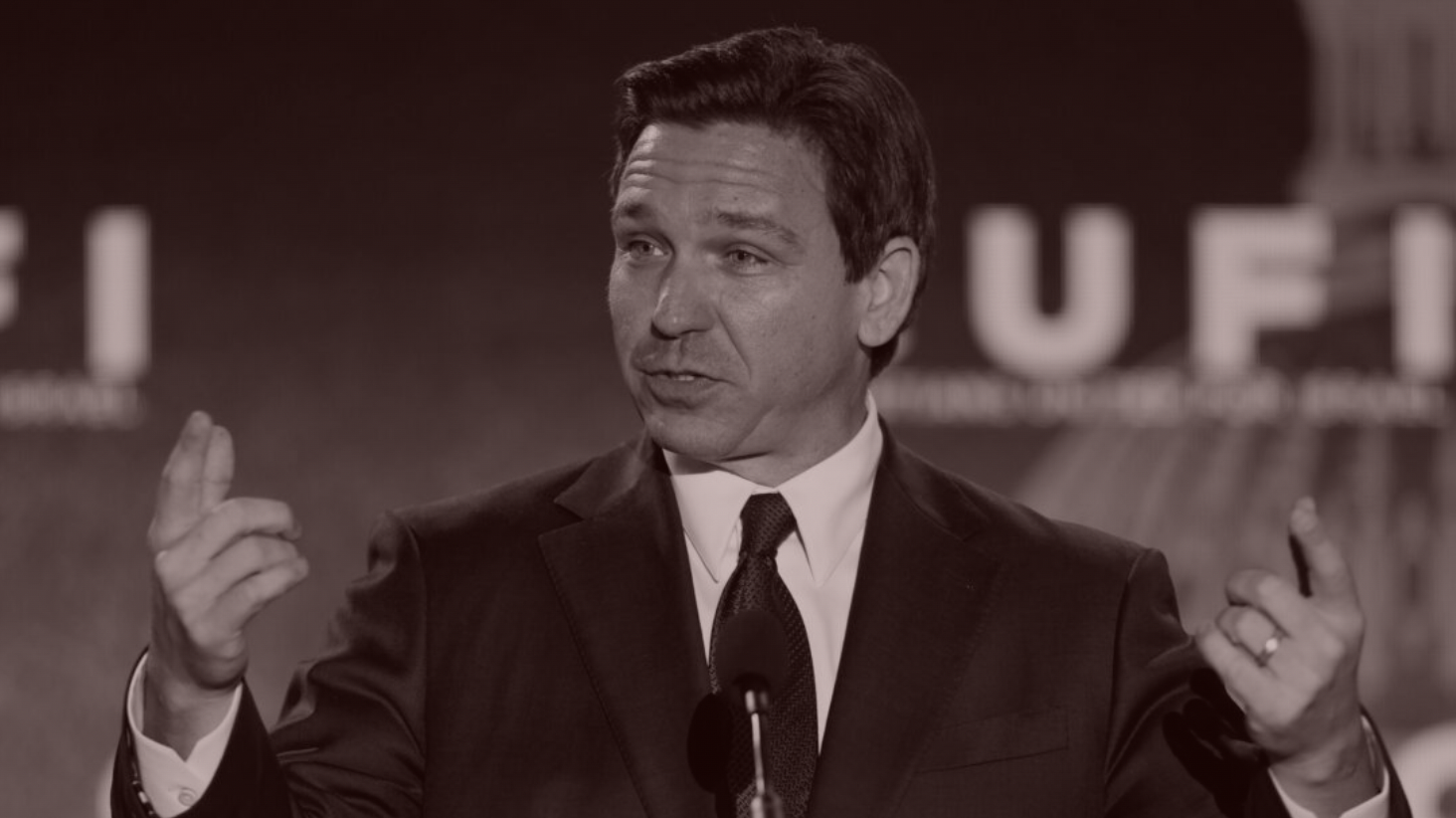 DeSantis Blame Games & Witch Hunt Mania
News and notes on the political erogenous zones of the modern right: Is Jeff Roe or Generra Peck to blame for the DeSantis slump? And Is Kevin McCarthy really going after the president?
It's been a slog in Jacksonville. Last week, the DeSantis campaign revealed that it had defenestrated nearly a dozen staffers from its bloated Tallahassee operation after burning through most of the $20 million it raised last quarter, primarily from donors who have already maxed out. As I recently reported, the insular Ron-and-Casey family office likely wasted millions of dollars by overspending on in-house campaign infrastructure that should have been outsourced to third parties. But they clearly erred by over-hiring, too, among other sins.

By Tuesday, nearly a third of the campaign's 90-ish-person staff had been let go. It's the sort of highly-visible, impossible-to-ignore early-stage setback that has confirmed the fears and frustrations of Republican donors and operatives, alike, that DeSantis was untested nationally or naive or over confident or quasi-human. It's also inflamed the sort of media feeding frenzy that campaigns strive to avoid: the time-honored, knives-are-coming-out news cycle, where everyone blames everyone else (anonymously, of course!) for the failures of the principal.
A MESSAGE FROM OUR SPONSOR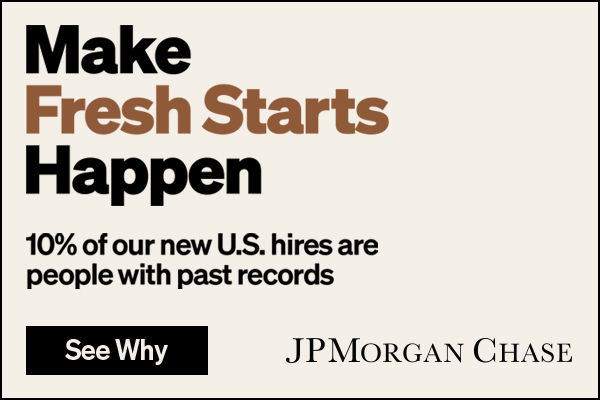 Second chance hiring could add $87B to the economy
JPMorgan Chase taps into new qualified talent, hiring 4,600 people with records within industry guidelines in 2022.
Opening up economic opportunities to this talent pipeline helps strengthen communities and boosts the workforce. See how

Half of the fingers are pointed at Generra Peck, the relatively untested DeSantis campaign manager in charge of the national apparatus, while the other half assign blame to Jeff Roe, the mercenary super operative in charge of the well-funded DeSantis super PAC, Never Back Down. "It is, at least in my experience, unique to have the animosity flying back and forth between the super PAC and the campaign," a source familiar with the situation told me.

The anti-Peck argument posits that while she may have successfully run DeSantis's gubernatorial re-election, the campaign itself does not deserve the real credit for his 20-point victory. "The governor's office got Ron DeSantis elected. And the campaign thinks they actually knew what the hell they were doing. They didn't run a governor's campaign," a Republican operative sympathetic to DeSantis told me, pointing to Peck's relative inexperience on the national level. That said, the operative added, Peck seems to enjoy the protection of Ron and Casey: "I know multiple people that actually want DeSantis to win that have tried to like, plant stories and went after her, and she's been saved, and other people were axed."

On the other side of the non-coordination firewall, the anti-Roe argument coalesces around the fact that, despite the mountain of cash and resources he controls, the PAC hasn't done much in the way of substantially aiding DeSantis nationwide. "I think everybody is frustrated by the campaign struggling, and I think the campaign is frustrated by the lack of air cover from the cash-flush super PAC," a source familiar with this unique dynamic recently told me. While it's common for a super PAC and a campaign to have communication issues—they are, after all, legally prohibited from coordinating with each other—this source added that these clashes rarely appear this early in the cycle. (There's also the question of how much of the criticism is driven by personal animus toward Roe: Outside of this story, I have never seen so many operatives bitch about a specific man's spending habits or win/loss record.)

Of course, there's a long history of winning campaigns that started with these types of problems: Facing humiliation in the summer of 2007, John McCain famously cut hundreds of staffers and invested heavily in New Hampshire, which he had won in 2000 by a staggering 19 points. Winning that state, even after coming in a dismal fourth place in Iowa, catapulted him to the nomination by April. DeSantis boosters have frequently invoked McCain's come-from-behind, early-primary-state-targeting, momentum-slingshotting strategy as their new lodestar after his national polling faltered.

On the other hand, McCain was not facing a former president who commands the loyalty of a third of the party, and who continues to dominate the field by 20 to 30 points. And, as Reed Galen, a former McCain campaign staffer now running the anti-MAGA Lincoln Project pointed out, the war hero himself was beloved by Republican voters—unlike a certain Florida governor with a reputation for not shaking donors' hands. "He didn't need, nor did he like, the battleship campaign. In fact, this was a man who relished the pirate ship. He was fine flying on a private jet or whatever, but he was just as fine flying on a Southwest flight. He didn't need a three car motorcade."

Regardless, the rebooted DeSantis campaign appears to be taking some pointers from the Straight Talk Express. Peck has admitted that the campaign spent too much on fundraising and travel expenses, and that the governor now intends to campaign more as an "outsider," engaging more with the media while focusing on smaller, more intimate events. But there are widespread doubts now among the consultant class as to whether an organizational restructuring can overcome DeSantis's personal deficit with the G.O.P. base—especially when Trump, despite facing a possible third indictment, is simply more fun. "The problem is that Trump is endearingly weird to his people," Galen noted. "And DeSantis is just weird weird."
Which Witch to Witch Hunt?
As the Republican base seethes over combined dissatisfaction with the current administration and their thirst for retribution in the wake of Trump's dual impeachments, witch hunt fever in the House G.O.P. has spiked in tandem with the brutal temperatures here in Washington. Exactly which witch to try for "high crimes and misdemeanors," however, is still up for debate. Should they try targeting a Cabinet official? Perhaps Joe Biden, himself? What about Hunter Biden, whose plea deal is currently unraveling, or whatever apparatchik allegedly tried to go easy on him?
Last night, Speaker Kevin McCarthy offered Sean Hannity a vague answer: An impeachment inquiry might be on the horizon, perhaps in regards to some of the current probes into the Biden administration, in order to find something to launch impeachment proceedings. He pointed to one nebulous accusation found recently: an anonymous FBI informant claiming that Joe and Hunter took money from a Ukrainian energy oligarch in exchange for using their political influence to get rid of a prosecutor investigating him. "If you're sitting in our position today, we would know none of this if Republicans had not taken the majority," he told Hannity. "We only followed where the information has taken us."

My first thought was not that his threat was grave, but rather, that it was grand. When I checked in with sources in the know last month, there seemed to be a few promising targets who might deliver the maximal political oomph. At the time, these sources believed they had a star witness who could impugn Attorney General Merrick Garland: Namely the I.R.S. agent Eric Shapley, who had alleged that the D.O.J. pushed back on his investigation into Hunter's taxes, and, furthermore, had denied "special counsel" status to the U.S. Attorney investigating Hunter, David Weiss.

But earlier this month, Weiss explicitly refuted Shapley's claims in a letter to the Senate, kneecapping what was their best attempt at dragging Garland in front of a House committee. Though there's something to be said about a Speaker choosing his words carefully—he does, after all, oversee a giant bag of fighting cats—there's a big difference between targeting a specific series of potential wrongdoings, and casting a trawl net through the great, wide ocean of theoretically-suspicious-but-unverified Biden activities in the hopes of scooping up an impeachment-worthy crime.

Indeed, other recent probes into the Bidenverse have suffered high-level setbacks. A witness in one Hunter probe is now on the lam after federal law enforcement officials released an indictment claiming that he was an unregistered agent of the Chinese government who, among other alleged crimes, may have helped broker illicit arms and oil deals. Another investigation into Hunter's contract with Burisma fell apart when the alleged proof was refuted in a letter from Rudy Giuliani associate Lev Parnas, who claimed that the relevant document was a fraud.

Recent cries to impeach Homeland Security Secretary Alejandro Mayorkas for his oversight of the border crisis have also subsided: As Rep. Tom McClintock told CNN back in June, "Maladministration, even of this magnitude, is not grounds for impeachment." But no need to despair quite yet: Weiss has also agreed to testify before the House Oversight Committee in September, a move that will, at the very least, reap a bumper crop of Fox News soundbites.
FOUR STORIES WE'RE TALKING ABOUT
Solomon's Crunch
The Goldman C.E.O. is facing a pivotal quarter.
WILLIAM D. COHAN

Need help? Review our FAQs
page or contact
us for assistance. For brand partnerships, email ads@puck.news.
You received this email because you signed up to receive emails from Puck, or as part of your Puck account associated with . To stop receiving this newsletter and/or manage all your email preferences, click here.
Puck is published by Heat Media LLC. 227 W 17th St New York, NY 10011.