Welcome back to The Washington Mall, my newish twice-weekly private email covering all the latest developments and intrigues in this town: atop Capitol Hill, in the West Wing, among D.C. media, and on K Street.
Speaking of which… for today's edition, I sat down with my Puck partner Eriq Gardner to discuss the pre-midterms plot lines we expect to drive major political developments in the new Congress: Biden's looming cabinet shakeup; McCarthy's plans for the Speakership, a growing Senate staffer exodus; the latest political migrations on K Street; Wall Street's debt ceiling fears; and a potential Buttigieg presidential run.
Mentioned in this email: Will Dunham, Jeff Miller, Scott Stanzel, Liz Truss, Tony Fratto, Gina Raimondo, Brian Ballard, George Gascón, Ron Klain, Amy Klobuchar, Gigi Sohn, and many many more…
But first…
More Trump '24 Tea Leaves
I guess Tiffany Trump isn't the least favorite Trump child after all. A source close to Donald Trump says that the former president is...
Can't see the full story? You're receiving the free version of The Washington Mall at . For full access to Puck, and to each of my colleagues, you can subscribe here.
Eriq Gardner: We're just a few days away from the midterms, which in some ways seems like it's become a referendum on Jerome Powell's tenure as Fed Chair. Sure, Republicans are hammering Democrats on crime, but it's inflation and the economy that is really moving the political needle these days. The Dobbs decision feels like it occurred in a different era. Then again, I'm old enough to remember that Kansas election a couple months ago. Yeah, I've seen the polls, but is there any hidden indicator that expresses what insiders really expect?

Tara Palmeri: Well, you're seeing Kevin McCarthy staffers and allies being actively recruited by K Street firms, which suggests to me that the corporate world expects that the Republicans will retake the House. Will Dunham, McCarthy's former chief of staff, recently headed to powerhouse firm Brownstein Hyatt Farber Schreck. And McCarthy's close friend...
FOUR STORIES WE'RE TALKING ABOUT
The Fall of Ye
Some thoughts on the artist formerly known as Kanye West.
BARATUNDE THURSTON

Licht's Gut Punch
CNN staffers are in a panic over forthcoming layoffs and waiting for the next shoe to drop.
DYLAN BYERS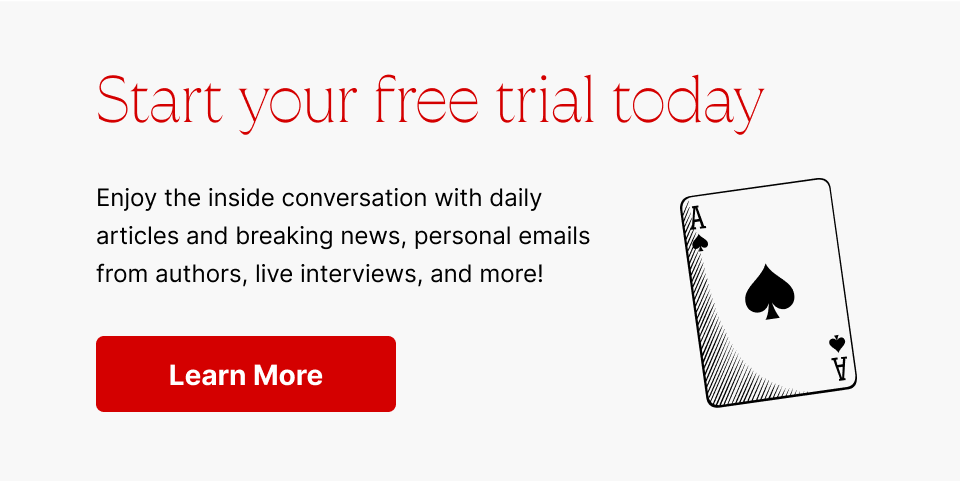 Need help? Review our FAQs page or contact us for assistance. For brand partnerships, email ads@puck.news.
Puck is published by Heat Media LLC. 227 W 17th St New York, NY 10011.