Welcome to May! I'm gonna skip Cannes this year, but I'll be in New York during the TV upfronts in a couple weeks, so include me on your event invites or let's set a meeting if you're there and we're long overdue.
Discussed in this issue: Ted Sarandos, Jerry West, Geoff Morrell, Tony Vinciquerra, Tom Holland, Dan Levy, Jim Packer, Keke Palmer, and Meghan Markle's axed kids' show.
But first…
Who Won the Week: Dan Kwan and Daniel Scheinert
The directing duo, known as the Daniels, broke into the top 5 at the box office this weekend with Everything Everywhere All at Once, which is at $35 million domestic after six weeks and is on track to usurp Uncut Gems as A24 studio's top grosser ever.
SPONSORED BY FACEBOOK

Now for some international relations…
The Chinese Had One Note on Spider-Man
Here's a crazy anecdote: Back at the end of 2021, Sony Pictures was stressing over whether Chinese regulators would allow Spider-Man: No Way Home into the country. The previous two Tom Holland Spideys, produced by Marvel Studios, had grossed $116 million and $200 million in China, respectively. So getting the film in, despite all the recent rejections of big-budget U.S. tentpoles, was a top priority for Sony's leaders, Tony Vinciquerra and Tom Rothman.
According to multiple sources, when the authorities got back to Sony, they had a request: Delete the Statue of Liberty from the ending of the film. Yes, seriously. As anyone who's seen No Way Home knows, the entire climactic action sequence takes place with a trio of Spider-Men swinging over and around Lady Liberty as they battle the supervillains. Plus, without getting too into MCU plot points, the Statue plays a larger role in the Marvel movies. It was an outrageous ask.
But…. as is familiar to anyone who has debated censoring films for China, cuts often equal money. And Rothman loves money—this is a guy who projected a giant $3.3 billion figure, representing Sony's recent box office gross, behind him during his Cinemacon presentation this week. Still, to Rothman's credit, Sony immediately said no. (The studio declined to comment.)
But the Chinese weren't done. Then they asked if the Statue could simply be minimized in the sequence: if Sony could cut a few of the more patriotic shots of Holland standing atop the crown, or dull the lighting so that Lady Liberty's visage wasn't so front-and-center. Sony thought about this request, per my sources, but ultimately passed, knowing that it almost certainly meant forfeiting that potentially massive China payday. Could the studio have made the changes? Maybe, but the move would have caused a media firestorm in the U.S. and elsewhere. Plus, even with the alterations, there was no guarantee that No Way Home would get into the country, and even if it did, U.S. films just aren't doing as well in China as they once did. Pretty easy decision.
This is a trend, I'm hearing. The egregious examples of studios acquiescing to Chinese requests—the Red Dawn villains changed from Chinese to North Koreans, the Transformers sequence altered so the Chinese are the first responders—are becoming the rare exceptions rather than the norm. Now that the market isn't as lucrative, and acceptance by regulators isn't as common, there's less incentive to do their bidding. Plus, studios must consider the rising anti-China political sentiment in the U.S.
Remember, Sony also backed Quentin Tarantino's refusal to omit the sequence in Once Upon a Time in Hollywood that features Bruce Lee. Of course, Sony ended up doing fine with that movie, and especially fine with No Way Home, which has grossed $1.9 billion (and counting) even without the company embarrassing itself to please China.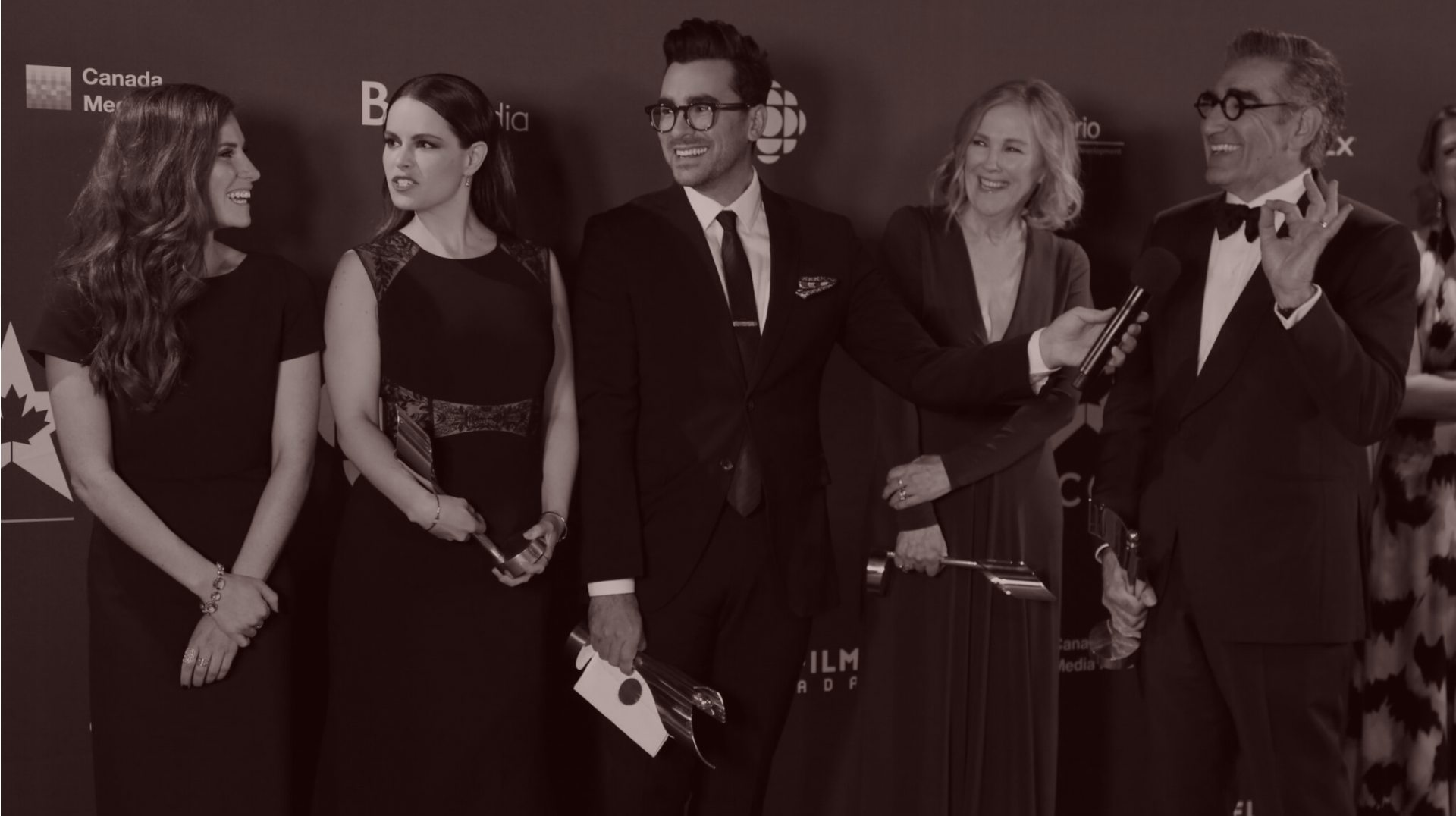 One Sign Netflix May Be Up Schitt's Creek
A year or two ago, Ted Sarandos might have paid the $1.2 million an episode to keep the popular comedy as part of his spend-all, be-all strategy. Now, with Netflix's valuation cut by two thirds, it's a different calculus.
In the days following the recent Great Netflix Correction, its legion of haters in Hollywood have been treated to one negative media story after another—the low morale, the underwater stock options, the actual and impending layoffs, the executive blame game, the fact that not even Meghan Markle is safe from cancellation. Netflix once benefited from, by far, the most sycophantic coverage in entertainment; now every Netflix headline comes with an "Embattled" at the beginning or an "Amid Cutbacks" at the end. It's like reporters are atoning for all those skepticism-free stories over the years.

Still, few of these articles actually delve into specifics—how the loss of 70 percent of a company's market value in six months actually trickles down to the content. So today I decided to do that, using as an example Schitt's Creek, one of Netflix's signature hits, which, it was announced Wednesday, will defect to Hulu in October.

If you'll recall, the dysfunctional family sitcom originated in 2015 on CBC in Canada. To fund production, the global distributor ITV, working with the family of stars and creators Eugene and Daniel Levy, sold the U.S. linear TV and streaming rights to PopTV, the little-known, mostly unwatched cable network that was co-owned by CBS and Lionsgate. True to its brand, no one watched. Despite some good reviews, I remember a rep for one of the actors begging me to check it out, and me stupidly thinking it wasn't worth my time. This rep reminded me of that rejection when it swept the Emmys in 2020. We'll get to that.

After Schitt's' third season, the U.S. network flipped streaming rights to Netflix, which got the show for a steal. Like other acquired series before and since, massive viewership and critical acclaim followed. Schitt's regularly charted on Nielsen's streaming ratings, hitting No. 1 in September 2020, right after those Emmy wins, and as the sixth and final season hit the service. In 2021, Schitt's generated nearly 17 times the average demand of all shows in the U.S., according to Parrot Analytics, putting it in the "outstanding" category. Most viewers probably assumed the show originated on Netflix, which signed the breakout star, Dan Levy, to an overall deal that, in true Netflix fashion, was especially rich and designed to compensate for the fact that the platform had acquired the show so inexpensively.

Netflix re-upped its Schitt's deal at a huge fee increase, but when the rights came up this time around, things had changed. Its offer, while fair, didn't blow anyone away, and the other streamers could smell blood. Paramount Global, the renamed ViacomCBS, had taken control of the asset, but Lionsgate is the distributor, and Jim Packer, its president of worldwide TV distribution, drove a bidding war. Unlike in previous go-rounds, Netflix was eliminated, and the ultimate winner was Disney's Hulu, which, according to multiple sources familiar with the deal, is paying about $1.2 million per episode (there are 80) for three years, but only two are exclusive. Paramount+, the Paramount streamer, will share that third year, and there will be a separate deal for free, ad-supported streaming rights. After three years, the rights will revert back to ITV and the Levys. And remember, that's just in the U.S. Netflix still has the show in several territories.

A Netflix source argues that more than $1 million an episode is an insane price for an aging sitcom whose target audience already binged it on Netflix, as my wife and I did, during the depressing days of the pandemic. And indeed, Parrot Analytics indicates that demand for the show in the first quarter of 2022 dropped to 11 times average—still amazing, yet on a downward trend.

But that's precisely the point. This wasn't a Friends or The Office situation, where legacy owners yanked hot properties from Netflix to build their own streamers. Schitt's Creek was available on the open market, was a proven (albeit past-its-peak) hit, and Netflix tried to keep it, but lost out to a rival. A year or two ago, co-C.E.O. Ted Sarandos would have probably stepped up to keep Schitt's as part of his spend-all, be-all strategy. With that high-flying stock price and free-flowing debt and skyrocketing subscriber base, why not? But now it's a different calculus.
It's also fitting to see Lionsgate and Paramount—two of the supposed "losers" in the battle for globally scaled streaming services—score such an advantageous deal in a business that Netflix and its Wall Street enablers have mostly ignored: Licensing. Squeezing every last dollar from the hits—that is how you make real money in the TV business. Sure, that can mean generating subscribers for your sister streaming service, but in the case of Lionsgate (with Starz) or Paramount (with Paramount+) it can also mean auctioning it off to the highest bidder, even if you don't own that bidder.

As Wall Street seems to have discovered last week, diversified content companies with scale and flexibility can monetize their stuff in a range of ways. Paramount+ certainly could have used a show like Schitt's Creek that eats up hours, but it's not quite a Yellowstone situation. That was a transformational property in its prime, and Viacom controlled the I.P. It fumbled by choosing the short-term benefit of licensing it to NBC Universal's Peacock over its nascent sister streamer. By contrast, Schitt's Creek has many stakeholders, and Paramount benefits from both a major share of the Hulu deal and that third year of shared exclusivity.

Netflix, which is amassing a large library of its own content, could be in the syndication business, and perhaps, given the stock dive and revenue goals, it will be soon. That market depends on a willingness to offload in exchange for cash, as well as reliable consumption data, which Netflix has so far been unwilling to share. We'll see if that changes.

One thing that's certain is we're gonna see more examples of Netflix losing key shows and film libraries, especially in the competitive U.S market. We already have. Some are thanks to competitors wanting to starve Netflix and feast on their own content, but others, thanks to the Great Correction, will simply be Netflix coming up short in its ability to spend. That's not something that Hollywood is used to, but as Schitt's Creek shows, the old assumptions and hierarchies in streaming are mostly going away.
ADVERTISEMENT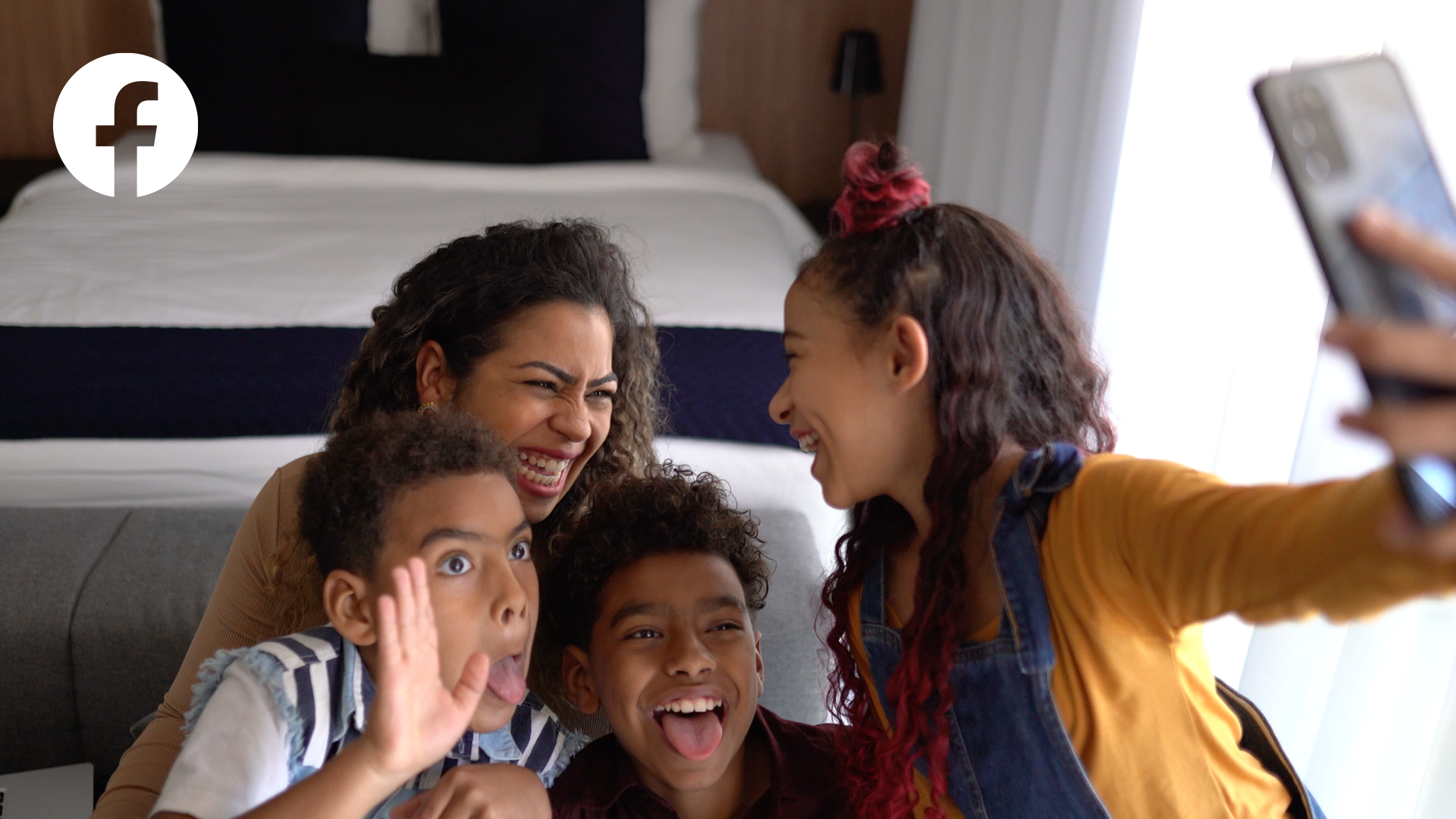 We build tools that give you control and help keep you safe

Real connection can only happen on safe platforms. So we build tools to protect our communities.
Privacy Checkup, where you can manage your privacy settings and control who sees what you share
Industry-leading AI that detects and reacts to harmful content faster than ever
"Fox News is sort of like a Waffle House. Yeah, it's relatively normal in the afternoon, but as soon as the sun goes down, there's a drunk lady named Jeanine threatening to fight every Mexican who comes in."
–Trevor Noah, in his White House Correspondents Dinner monologue.

Runner up: "It's so sad. CNN+, gone but forgotten."
–Noah again.

Second runner up: "It's been quite an education for me."
–Bill Murray, acknowledging that the production of Being Mortal was shut down after a female—reportedly, actress Keke Palmer—complained of offensive behavior.
Disney is still gonna relocate all those Imagineers and parks people to Florida? So spineless. Free idea for C.E.O. Bob Chapek: Cancel the move, then work out a deal with Gavin Newsom and the California legislature to reimburse Disney for the reported $570 million in tax breaks Florida was offering over 20 years. Chapek gets a much-needed win with employees, Newsom keeps 2,000 white collar jobs, and Ron DeSantis has to explain why he's chasing the middle class away. [WSJ]

Related: Here's a good explainer on why Florida can't just undo Disney's Reedy Creek Improvement District. [Bloomberg]

Kim Masters traces the Netflix stock swoon to Sarandos' 2020 decision to fire TV chief Cindy Holland and move toward a more populist strategy. [THR]

Bonus: I talked to Kim about that theory on The Business this week. [KCRW]

Producer Jason Blum argues (correctly, in my opinion) that there's only one way for Netflix and the others to control costs while increasing quality: "Cut creators in financially on the direct results of their work." [NY Times]

Does NBA legend Jerry West have a case against HBO's Winning Time? My Puck colleague Eriq Gardner provides the answer in this legal analysis. [Puck]

Double Bonus: I discussed the issue with Gardner on my podcast, The Town, and how the litany of pissed off people have fared when they sued over an unflattering portrayal. [The Town]

Interesting that Elisabeth Moss chose to do a New Yorker profile, given the magazine's history of Scientology exposés. And yes, it comes up a lot. [New Yorker]

The Johnny Depp–Amber Heard trial has taken over TikTok, thanks to a mix of snackable clips, toxic fandom, algorithmic amplification, and conspiracy sleuths. [Time]

Related: It's never a good sign when you fire your PR team in the middle of a high-profile trial, like Heard just did. [N.Y. Post]

Michael Eisner is asking $225 million for his Malibu estate, but I'm assuming he'll take anything above $125 million, the number Jeffrey Katzenberg got for his L.A. compound. [WSJ]
ADVERTISEMENT

Disney's Blood Sacrifice for Florida
Someday soon, Geoff Morrell's four months as Disney's top spokesperson and government relations strategist will be assigned by academics as a case study of what not to do. After joining from BP, Morrell enraged LGBTQ employees with the infamous Bob Chapek memo sidestepping Florida's Don't Say Gay bill; he then whiplashed and let Ron DeSantis run all over the company, damage that will take years to repair; he alienated internal strategists and ignored institutional knowledge; Morrell even used Disney's talent relations staffers to get him dinner reservations. His exit is an acknowledgement of a failed Florida strategy, but it's also a failed hire in the first place.

So, who's to blame for his exit Friday? It's not all on Morrell, or even on Chapek. Brunswick, the crisis communications firm that helped usher BP through Deepwater Horizon with cheery ads on the back page of The New York Times, was instrumental here. It sourced and promoted Morrell, with whom it had worked before, and whom its leaders assumed would continue to use their very expensive services. That strategy worked: Morrell constantly relied on the consultants, I'm told. They were cc-ed on every email, crafting plans that often contradicted warnings from Disney veterans, including a bizarre new "social strategy" for Chapek and the company. Morrell was tone deaf and in over his head, which is often exactly where the consultants want the person who is approving their bills.

I figured Morrell's days were numbered when, during the explosive early days of the Florida situation, he was at the BAFTAs. OK, enough about that.
My look at Warner Bros. Discovery C.F.O. Gunnar Wiedenfels and the coming content cuts generated comments on both WBD and Netflix. Some examples:
"You're underselling a significant factor here: the WBD stock is underwater, and [C.E.O. David] Zaslav's compensation is heavily tied to stock gains. So he's going to cut cut cut to get those numbers up to impress Wall Street for his own short-term gain. Simple as that." –An executive
"Who will initiate major layoffs first: Warner Bros. Discovery or Netflix? It's like both are waiting for the other to flinch." –A producer
"[Comcast C.E.O.] Brian Roberts has been so quiet lately. They really wanted WarnerMedia and may still be waiting around for WBD to fail, but I think they should strike: Drop a $110 billion bid for Netflix. Even if they don't close a deal, it will be a huge distraction for multiple competitors. If it went through, it would be accretive at current valuations and obviously give them the global footprint they've been trying to build through M&A and organic growth." –Another executive
Have a great week,
Matt
Got a question, comment, complaint, or a lingering professional grievance? Email me at Matt@puck.news or call/text me at 310-804-3198.
FOUR STORIES WE'RE TALKING ABOUT
The Semafor Rollout
Media's most anticipated start-up is gunning for a launch in Q4, and the money bag is in sight.
DYLAN BYERS

A MAGA Casualty?
On Dr. Oz's battle against former hedge fund titan David McCormick for the hearts and minds of the Rust Belt.
TINA NGUYEN

Elon's Eject Button
Musk's essentially only bought a $1 billion call option to buy Twitter, but various market moves suggest things are lining up.
WILLIAM D. COHAN

The PayPal Mafia
Notes on the B.Y.U. alum running Musk's family office and Thiel's next moves.
TEDDY SCHLEIFER
You received this message because you signed up to receive emails from Puck

Was this email forwarded to you?

Sign up for Puck here

Interested in exploring our newsletter offerings?

Manage your preferences

Puck is published by Heat Media LLC

64 Bank Street

New York, NY 10014

For support, just reply to this e-mail

For brand partnerships, email ads@puck.news