Welcome back to What I'm Hearing.
We've got a winner in the Guess the Emmy Ratings contest, but… there's a snag. NBC didn't release viewership on Peacock, so even though I said I'd use the Live+Same Day number on NBC and Peacock, we've only got NBC's 5.9 million viewers, an all-time low. Welp! The closest without going over is Mo Ata at Amazon, who guessed 5.9 million exactly.
If this were The Price Is Right, Mo would win a $500 bonus. But it's not, so he gets the status-defining Puck hat in the color of his choice. Congrats, and thanks to the hundred or so people who guessed. We'll do another one soon.
On the podcast this week: Lucas Shaw and I broke down the Bob Chapek charm offensive, and I offered my Emmys takeaways. Listen here.
Let's begin…
Please stop the Hulu dancing: Who do Disney's Bob Chapek and Comcast's Brian Roberts think they are kidding? Chapek is almost comically trying to...
Can't see the full story? You're receiving the free version What I'm Hearing . To get access to Puck, and to take advantage of our limited-time offer of 21% off (new members only), you can subscribe here.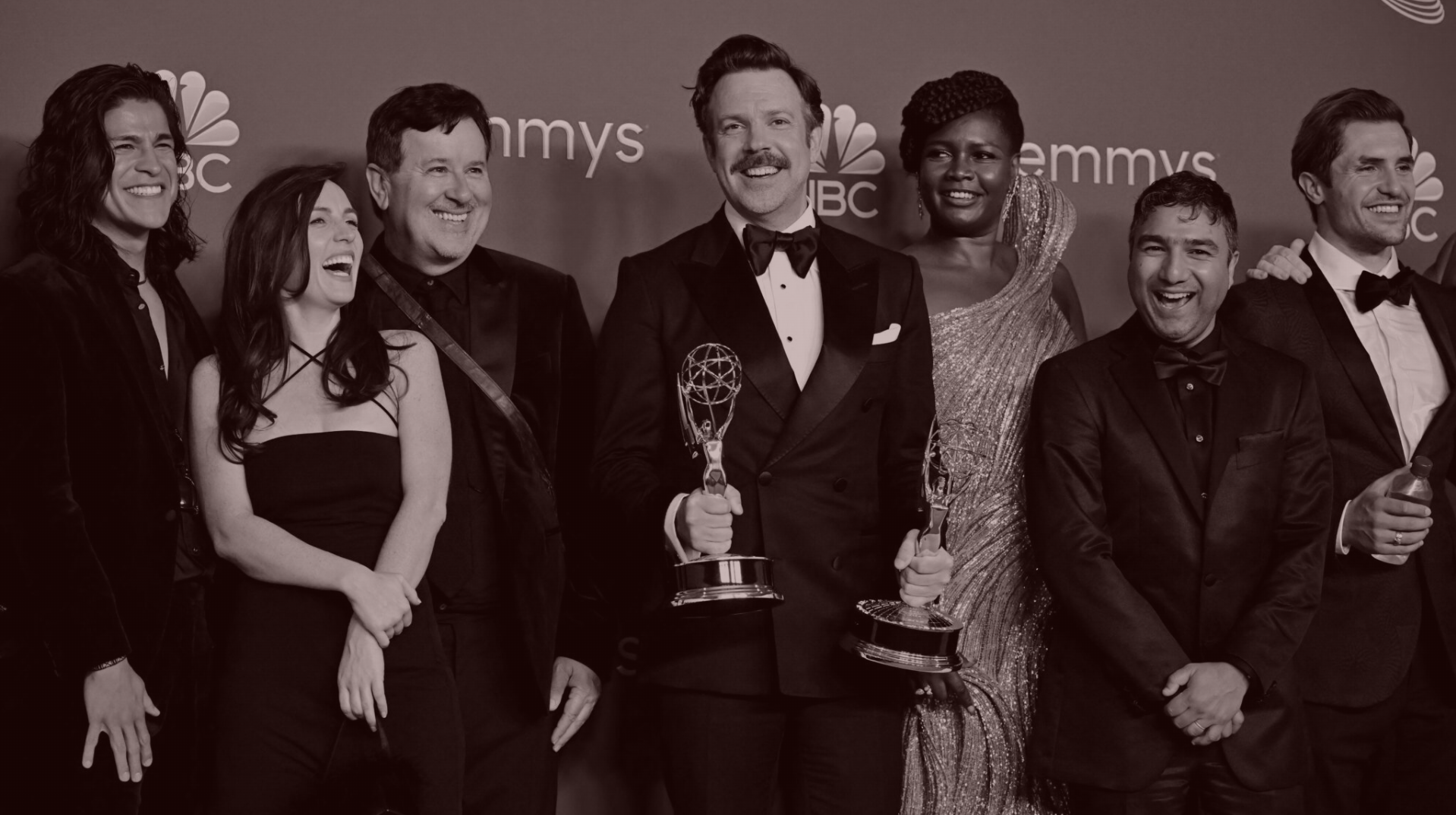 What the Hell Is Happening with Ted Lasso?
Apple's zeitgeist-defining Emmys magnet has been plagued by production delays and the perfectionism of star-auteur Jason Sudeikis. But the biggest obstacle to Season 3 might be the unresolved question of how streaming blockbusters are valued, and who reaps the benefits, in the post-TV era of television.
On the street outside the Emmys on Monday, I caught up with a veteran TV studio executive who was amused by the final line in Jason Sudeikis's acceptance speech for Ted Lasso. "We'll see you for Season 3, at some point," Sudeikis said, likely prompting some nervous laughter among executives at Apple TV+ and Warner Bros. Television. Yes, the next and supposedly final season of the two-time best comedy series will eventually be finished—it's the "at some point" that has caused concern and frustration among those on and around the show. When, exactly? And at what cost to the studio and the creatives? "You never want to hear 'at some point,'" this executive joked.

So far, it's taken about a year to make 12 episodes of a sitcom—albeit a very labor-intensive sitcom—and there's no finish line in sight. Lasso Season 3, the first with Sudeikis firmly in charge alongside co-creators Brendan Hunt and Joe Kelly, opened a writers room last September, and the cast arrived in London in early January. But Sudeikis personally decided the scripts needed a significant rewrite, according to multiple sources. OK, fine, that happens; it's called Ted Lasso, the guy who plays Ted and runs the show should be happy with the writing, especially since it's now Emmy-Winning Ted Lasso and he's said the third season will be its last. What's the old Steve Jobs quote? "The only way to be truly satisfied is to do what you believe is great work."...
FOUR STORIES WE'RE TALKING ABOUT
Apple's Pixar Fantasy
If 'Luck' was a flop, what does that tell us about Apple TV+—and streaming writ large?
JULIA ALEXANDER

Roe's Campaign Wishlist
The G.O.P. operative shares his expansive views about the Democrats' strategic euthanasia.
TARA PALMERI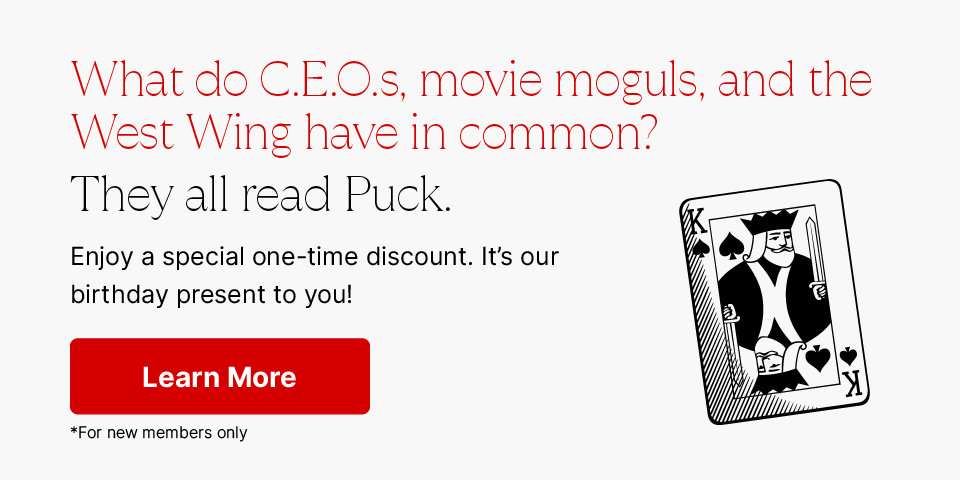 You received this message because you signed up to receive emails from Puck

Was this email forwarded to you?

Sign up for Puck here

Sent to


Unsubscribe

Interested in exploring our newsletter offerings?

Manage your preferences

Puck is published by Heat Media LLC

227 W 17th St

New York, NY 10011

For support, just reply to this e-mail

For brand partnerships, email ads@puck.news